This piece is a feature from our special edition, Dallas and The New Urbanism
.
The magazine examines the successes and pitfalls of the urbanist movement in a region well known for its dependence on the automobile.
---
This sprawling region is stitched together with streets. From the tip of McKinney to the heart of South Dallas, we found the best—and worst—examples of human-scale streets. Keeping in mind the principles of good urban design, we show the blocks where pedestrians can walk comfortably, bike safely, and interact with the world around them. And we look at the streets filled with buildings that seem almost hostile to the people they're supposed to attract.
A good block invites you to walk down it. Its buildings respect the public space, which is the sidewalk on which you're walking. They are interesting either in their mix of styles, storefronts, or landscaping, and they invite you to look, to inspect, and to enjoy. A bad block is cold and unengaged with the public space, as if strollers or joggers represent a threat. A good block feels safe. A bad block triggers an instinctual alert that says, "Walk here at your own risk."
Good Streets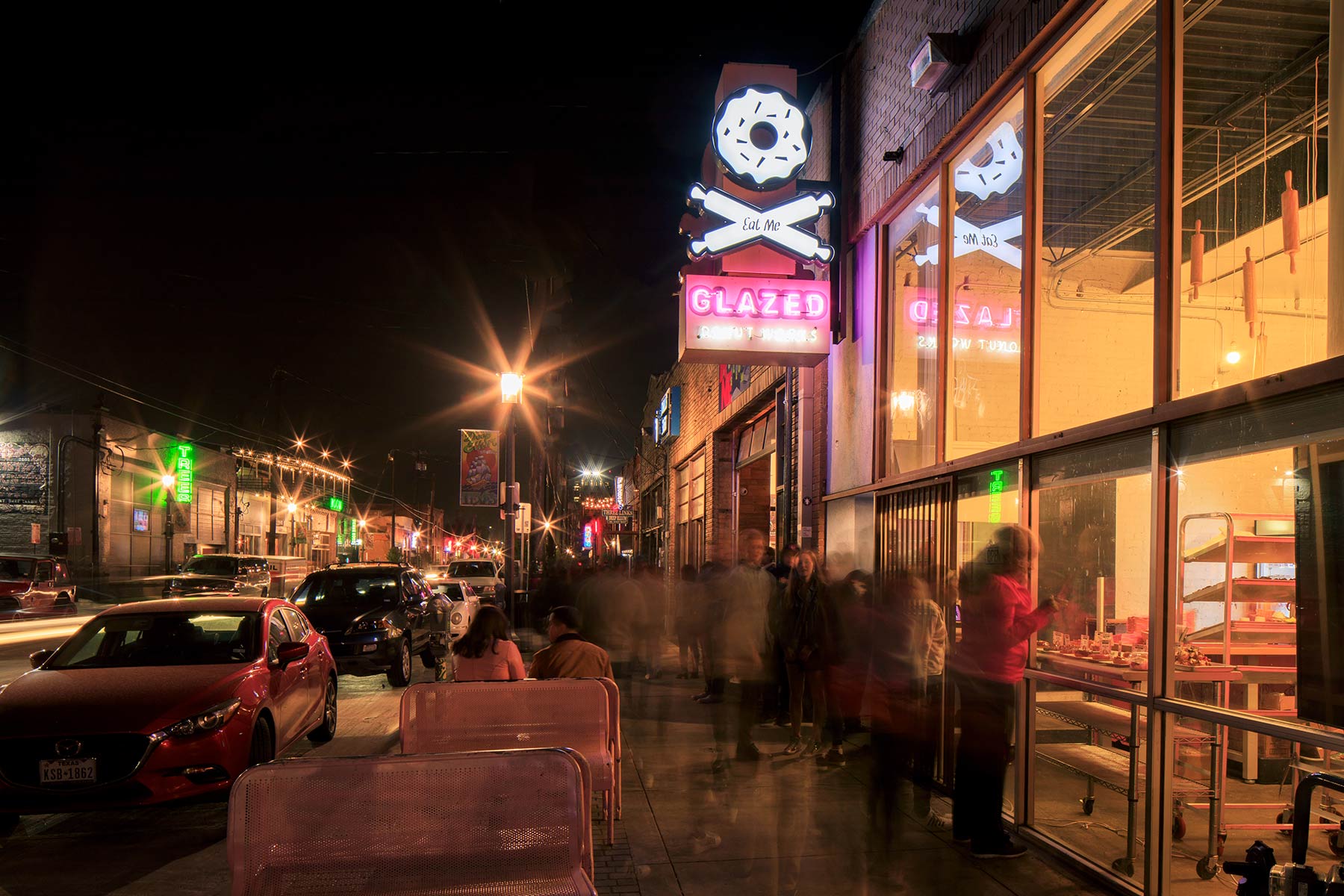 Elm St. from Good Latimer Expwy. to Exposition Ave., DallasrnrnA recent redo of the street—widening the sidewalks, removing a lane of traffic (down to two), and adding parallel parking between landscaped bump-outs—has made Elm Street a stickier place and helped create a better connection between downtown and the Baylor campus.
200, 300, and 400 blocks of Jefferson Blvd., DallasrnrnDevelopers like Jim Lake and Monte Anderson have taken care to make sure the street—which has a mix of neighborhood and retail, great bones with head-in parking, and broad sidewalks—remains dedicated to its neighboring communities, not to tourists.
1100 block of W. Oleander St., Fort WorthrnrnOleander is a very small example of how a narrow, quiet, one-lanernresidential street can appeal to the eye and add to the rebirth of an entire area. A canopy of trees lines both sides, with townhomes opening to the street and streetlamps casting a welcoming glow.
100 block of W. Louisiana St., McKinneyrnrnThe city reduced the number of traffic lanes from three to two,rndoubled (in some instances, tripled) the width of the sidewalks, and added landscaping. The improvements have allowed the shops and restaurants to capture more walk-in traffic.
1000 block of E. 15th St., PlanornrnAt the center of downtown Plano, 15th Street is a slow-moving, two-lane, red-brick street that encourages people to walk. It is bounded by well-lit, unobstructed sidewalks free from utility poles.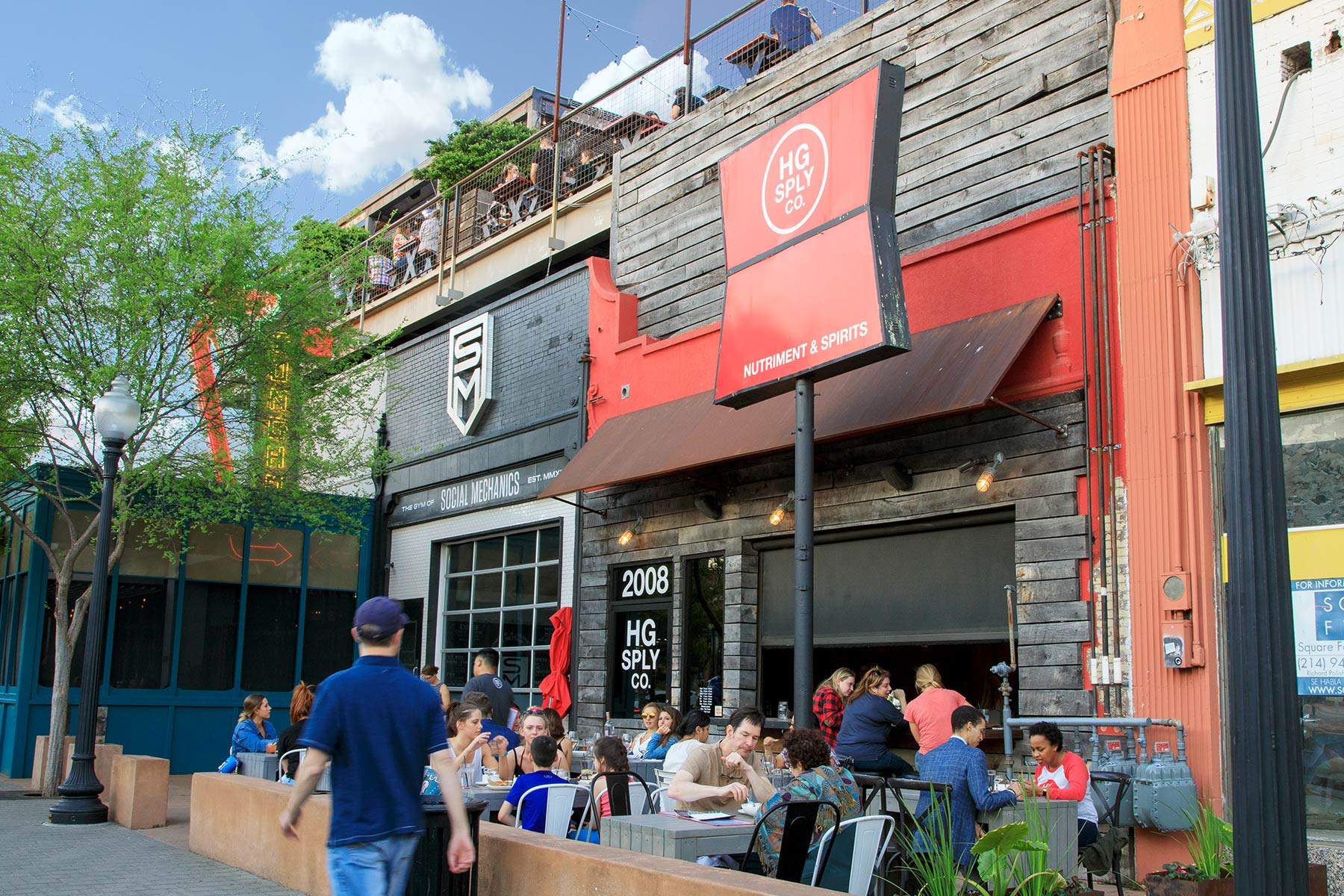 Lowest Greenville, DallasrnrnBy narrowing roadways and adding on-street parking, bike racks, and trees as buffers between cars and pedestrians, the city turned Lowest Greenville from a late-night bar venue into an 18-hour-a-day neighborhood asset.
2900 block of Woodside St., DallasrnrnThis side street connects the residential neighborhood of State Thomas to Greenwood Cemetery. The street, called a "woonerf," represents a Dutch concept meaning "living yard," where all modes of transit—bikes, cars, and feet—exist on a level plane, without curbs.
N. Houston St. and N. Lamar St., DallasrnrnOne of the turnaround efforts at Victory Park has been to convert these streets to two-way, with 5.2 miles of protected lanes for cyclists. They're well-used, which should encourage new city management to replace the silly 45 miles of so-called bike lanes that are merely bicycle pavement markings with arrows that some City Hall bureaucrat used to justify a federal grant.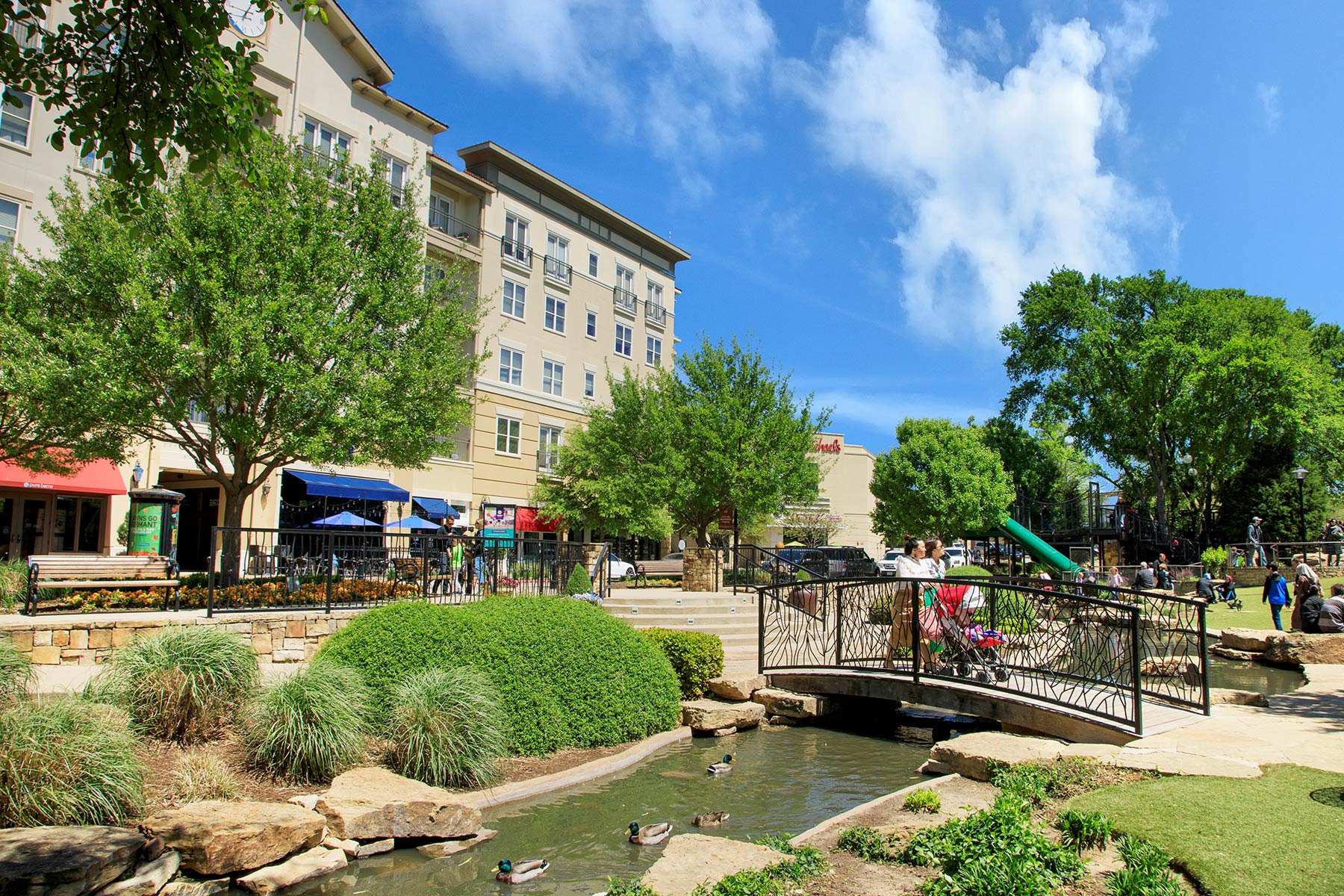 Village Green Dr., AllenrnrnVillage Green in Allen's Watters Creek has metered parallel parking, spacious walkways with benches, and plenty of interaction with the shops and restaurants lining the south side of the street. A small park is set back far enough from cars to allow kids to play, but close enough that parents sitting on sidewalk benches still feel like part of the surroundings.
300 block of Market St., DallasrnrnWide walkways, a shady canopy, sidewalk patios, and the West End's iconic red brick pavers make this one of the best streets in downtown. The short blocks and predictable street grid make it easy to explore the historic district on foot or bike.
---
Bad Streets
2300 block of McKinney Ave., DallasrnrnAcross from The Crescent, arguably still the most successful office building in town, Truluck's decided to replace its original restaurant with a new private parking lot fronting one of the most-walked streets in Dallas.
2200 block of McKinney Ave., DallasrnrnSpeaking of The Crescent, which seems plagued by bad neighbors, Uptown Plaza created an old suburban-style, car-oriented mess by placing an out-of-context strip center far back from the street. Now investment bankers are forced to wade through concrete parking lots.
3500 block of McKinney Ave., DallasrnrnGod save us from chain stores, franchises, and branch banks. The CVS across from West Village turned its back to one of the city's most traveled streets and its shoulder (a blank wall) to one of the area's most popular destinations. Instead, in their wisdom, they built a typical car-dependent chain-store building in one the most walkable neighborhoods in Dallas.
N. Fitzhugh Ave. near Travis St., DallasrnrnThe Better Block Foundation and students of SMU professor Eric Bing have been championing increased pedestrian and bicycle safety on this heavily trafficked stretch of Fitzhugh just west of Central. A study by SMU recommends reducing traffic lanes, widening sidewalks, and planting trees as a buffer between sidewalks and roads.
600 block of N. St. Paul St., DallasrnrnIn 2013, First Baptist Dallas spent some $130 million reinventing its campus, earning the description "urbacide of the well-intentioned" by Dallas Morning News architecture critic Mark Lamster. The long, blank walls of reflective windows span the block below a sky walkway, further dampening the life of the street.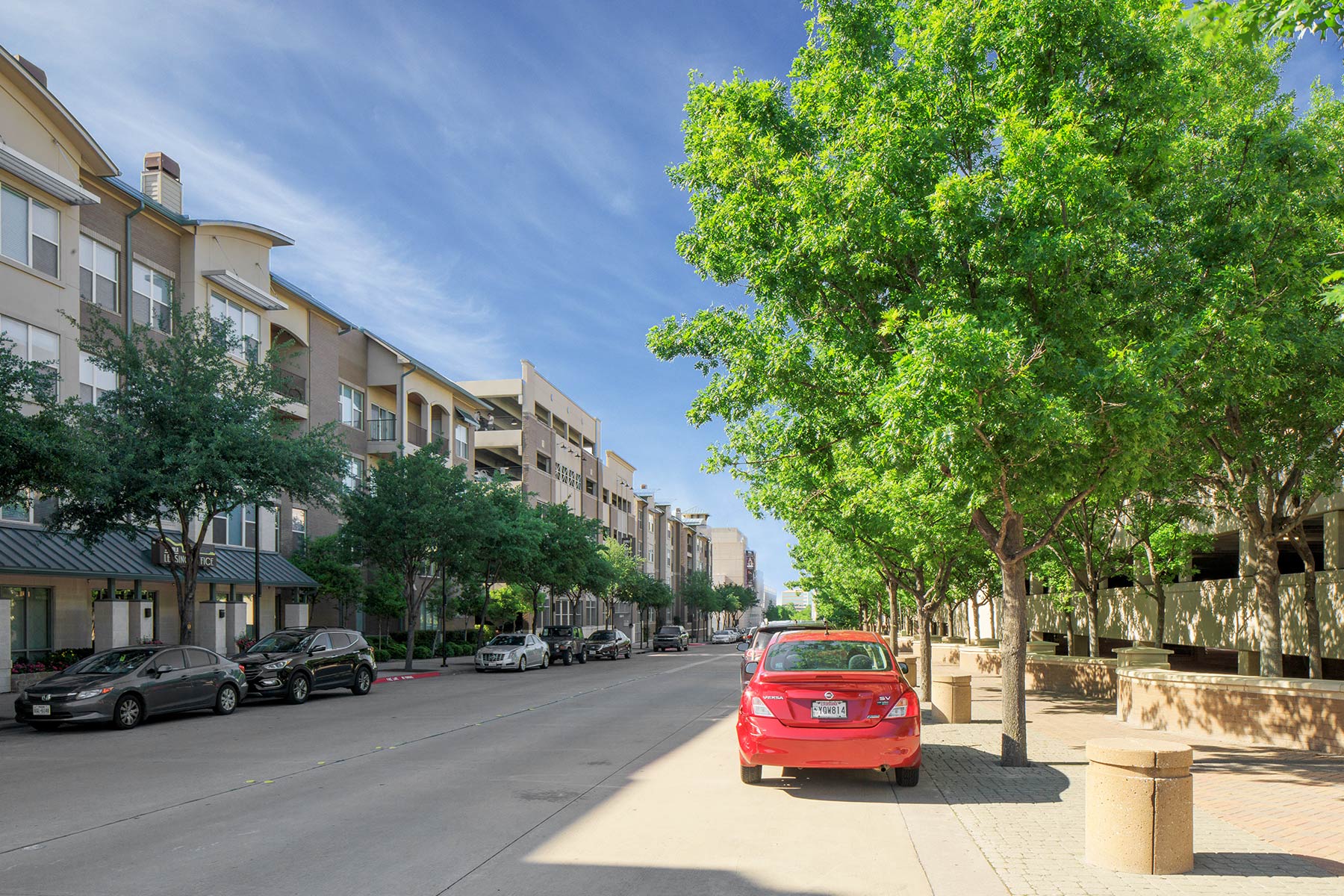 Performance Dr., RichardsonrnrnPerformance Drive, which is only a third of a mile long, is filled with sprawling apartments with no doors, except a couple headed into leasing offices, opening onto the street. Nearly the entirety of the east side of Performance is lined with a retaining wall separating a small patch of grass from the parking garages behind it.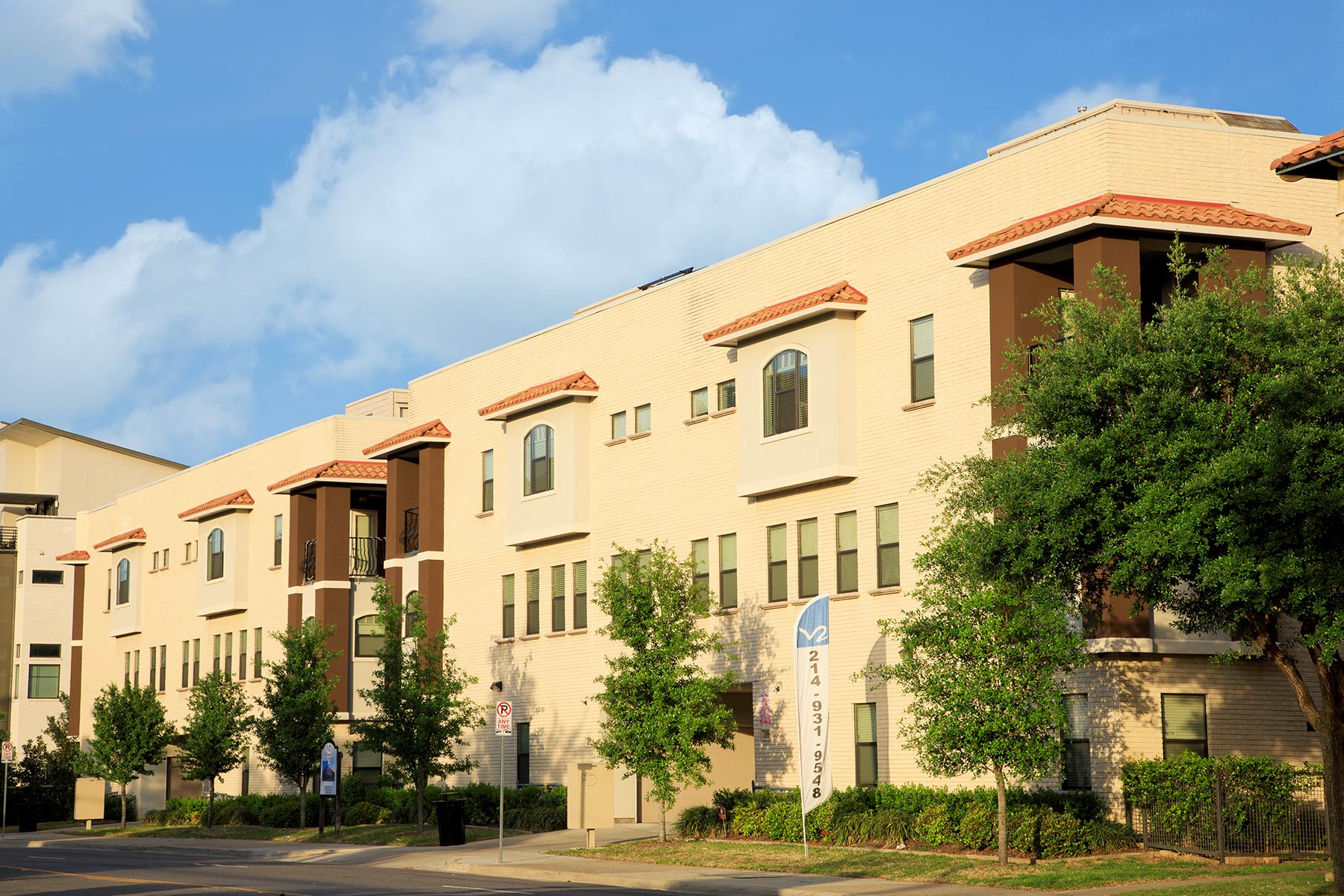 3100 block of Ross Ave., DallasrnrnJust outside the downtown loop, Ross Avenue is lined with restaurants and apartments that seem to have no idea they are neighbors. Pilikia, the tiki bar that opened last year, turned its main entrance to a parking lot. Hard to blame them, as the portion of the restaurant that fronts Ross has a pitiful excuse for a sidewalk. Worse, the Veranda 2 Townhomes on the south side of the street have no doors and few windows lining Ross, a fortresslike mentality that shows a fear of the urban neighborhood in which it sits.
5200 block of Bexar St., DallasrnrnBexar Street displays a lot of good urban principles: wide sidewalks, doors on the street, and limited street parking. But its failure, on which the city and HUD threw away millions, shows that urban development cannot just be plopped down in the middle of a single-family neighborhood. Nearly a decade later, the retail fronts and townhomes are still empty or struggling.
5500 block of Maple Ave., DallasrnrnGarden-style apartments in an urban setting went out of style in the '90s, but Wood Partners is still at it. Its Alta Maple Station has no interaction with the street, much like virtually every other Wood Partners property in North Texas. It doesn't help that TXU has a utilities site across the street fenced with "Danger" signs lining each side.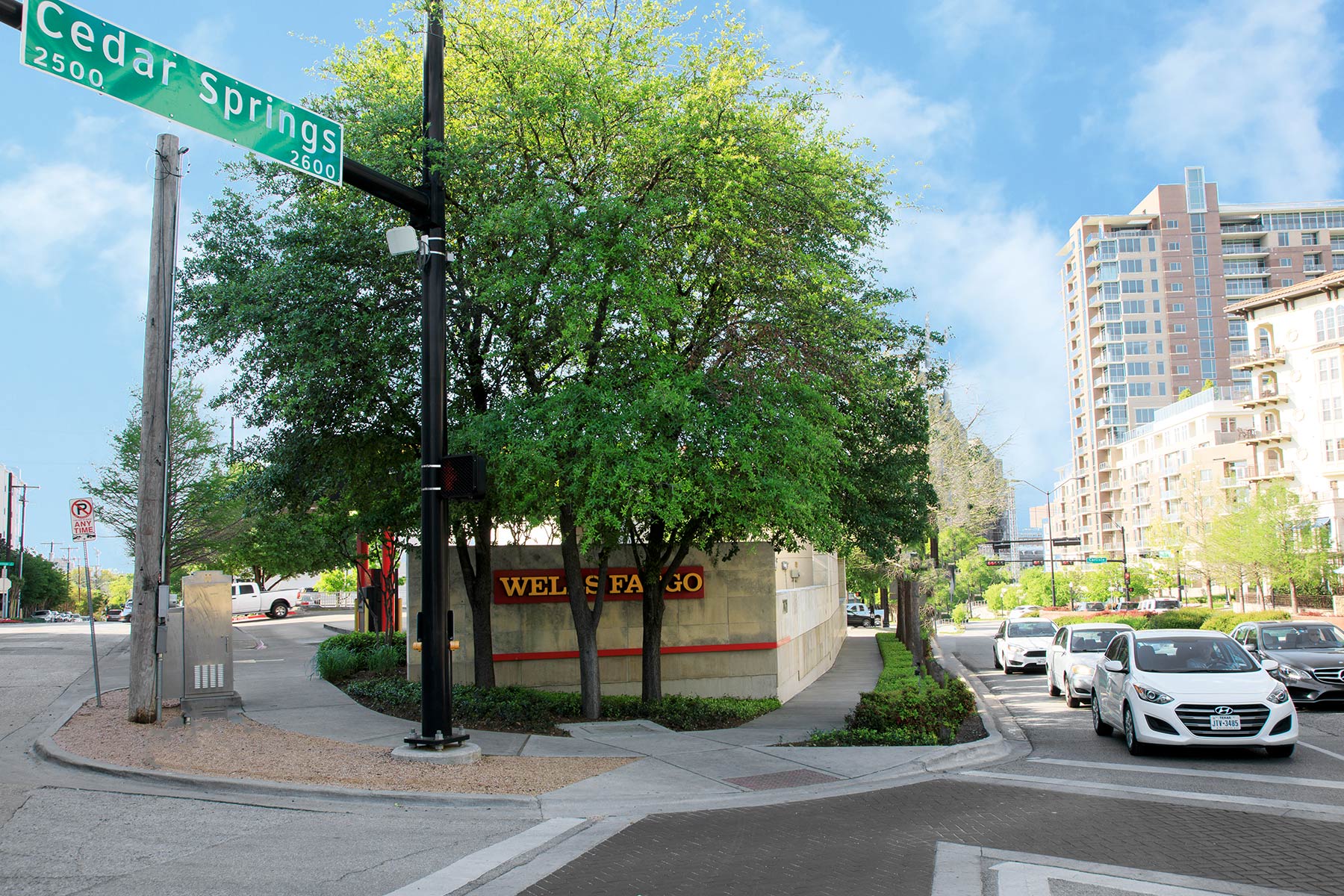 Intersection of Routh St., Cole Ave., and Cedar Springs Rd., DallasrnrnIf you can get past the haywire street grid here, focus on how disconnected each corner of the intersection is: the narrow sidewalk outside Kung Fu Saloon, the area outside Gables Mirabella that has no curb, the Wells Fargo drive-thru set far back from the street, and the Routh Street Flats that have several elevated entrances accessible only by climbing stairs.
800 block of Cesar Chavez Blvd., DallasrnrnDespite being adjacent to the Dallas Farmers Market, the apartments abutting Cesar Chavez—Alta Farmers Market and Camden Farmers Market—are isolated from the street. There are townhomes that open onto the street's spacious sidewalks, but eight-lane Cesar Chavez presents a barrier to people who want to use the market.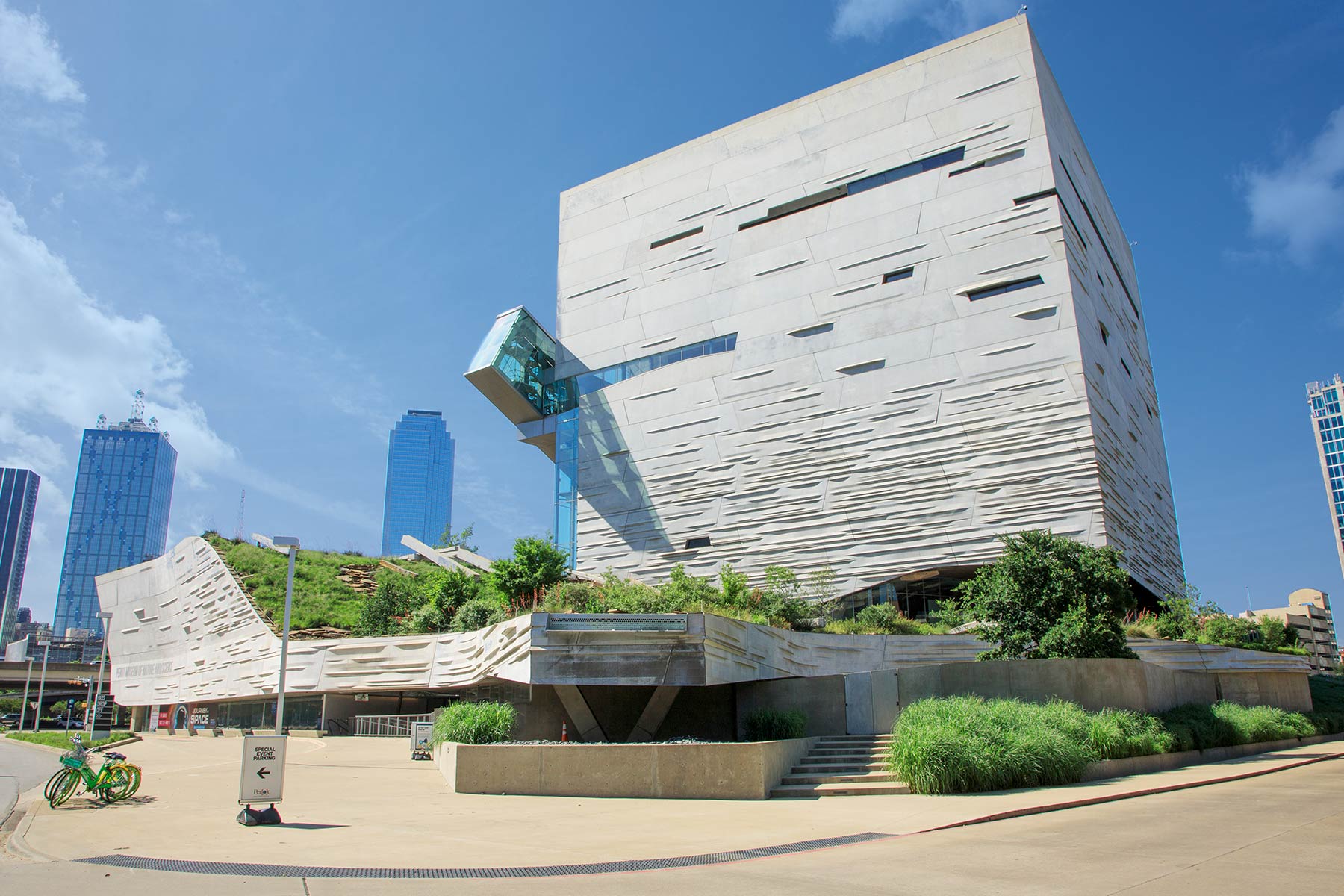 2200 Block of N. Field St., DallasrnrnIt sounds like a great opportunity to enliven a street. In 2012, the Perot Museum of Nature and Science opened its 180,000-square-foot building, drawing 6,000 visitors on its first day alone. But the museum was oriented so that its back faces the street, offering it nothing but concrete walls and a driveway, making Field Street a miserable place to walk.
---
Head to this link to buy a copy of the issue and learn more about our July 11 urbanism symposium at the Dallas Museum of Art.
Get the D Brief Newsletter
Dallas' most important news stories of the week, delivered to your inbox each Sunday.