The Beauty Queens of Ms. Texas Senior America
The 60-and-up contestants in this inner beauty pageant prove age is just a number.
While they don't don swimsuits, the age 60-and-up contestants of the Ms. Texas Senior America Pageant do just about everything else their twentysomething counterparts do. The annual contest includes a judges' interview, gown modeling, a "philosophy of life" statement, and a talent portion that in past years has seen concert piano pieces, opera arias, comedy acts, Jazzercise routines, celebrity impersonations, and, in a few cases, contestants wheeling out slow cookers to demo their favorite recipes. "Don't go sit in that rocking chair and rust," says Sarah Senter, the pageant's director and 2009 winner. "Get out there. Share your knowledge. You are the treasure. Embrace the age of elegance." The purpose of this "inner beauty contest," Senter says, is to promote healthy aging and mental well-being; the fringe benefit is joining a tightknit community of effervescent women. As five of the past winners gathered for this photo shoot, we asked for the secret to aging gracefully. "Staying active!" Senter replied. "And drinking lots of wine," quipped reigning queen Catherine Brown, eliciting peals of laughter from her begowned sisters in seniority. This year's contest will take place August 11 at the DoubleTree by Hilton Hotel Dallas. Visit mstexassenioramerica.com for tickets.
Debbie Carroll-Boyce, 67
City: Frisco
Crowned: 2011; went on to win Ms. Senior America
Talent: Sang and danced to Bette Midler's "Stuff Like That There," ending her routine in the splits
Work: Top-producing agent at Ebby Halliday
Catherine Brown, 75
City: Flower Mound
Crowned: 2017
Talent: The founder of the Silver Singers
sang "Somewhere Over the Rainbow"
Work: Retired regional administration manager for IBM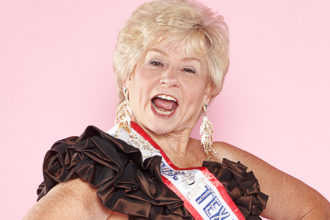 Sarah Senter, 71
City: Red Oak
Crowned: 2009
Talent: Tap danced to "Twelfth Street Rag"
Work: Runs Custom Workroom Services with her husband; dances with the Dallas Tap Dazzlers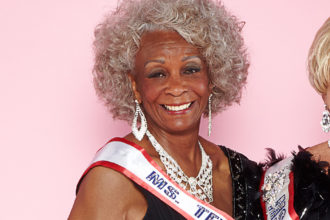 Lillie Madison, 75
City: Arlington
Crowned: 2012
Talent: Earned a standing ovation with Etta James' "At Last"
Work: Part-time receptionist at an engineering firm
Mary Frances Hansen, 81
City: Dallas
Crowned: 1997
Talent: Motivational speaking
Work: Started working on cruise ships at the age of 57, now a senior travel consultant