Write Your Name on a Wall at Adair's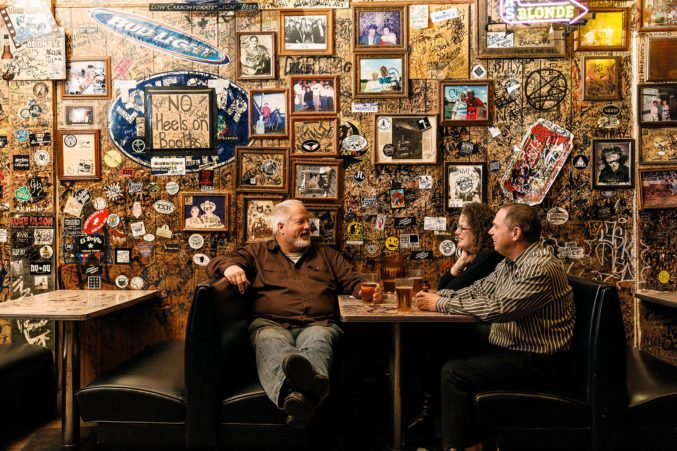 Since it moved to its Commerce Street address in 1983, the revered Deep Ellum honky-tonk, one of the oldest bars in Dallas, has invited patrons to leave their mark on a wall—or pretty much any surface. Find your spot.
---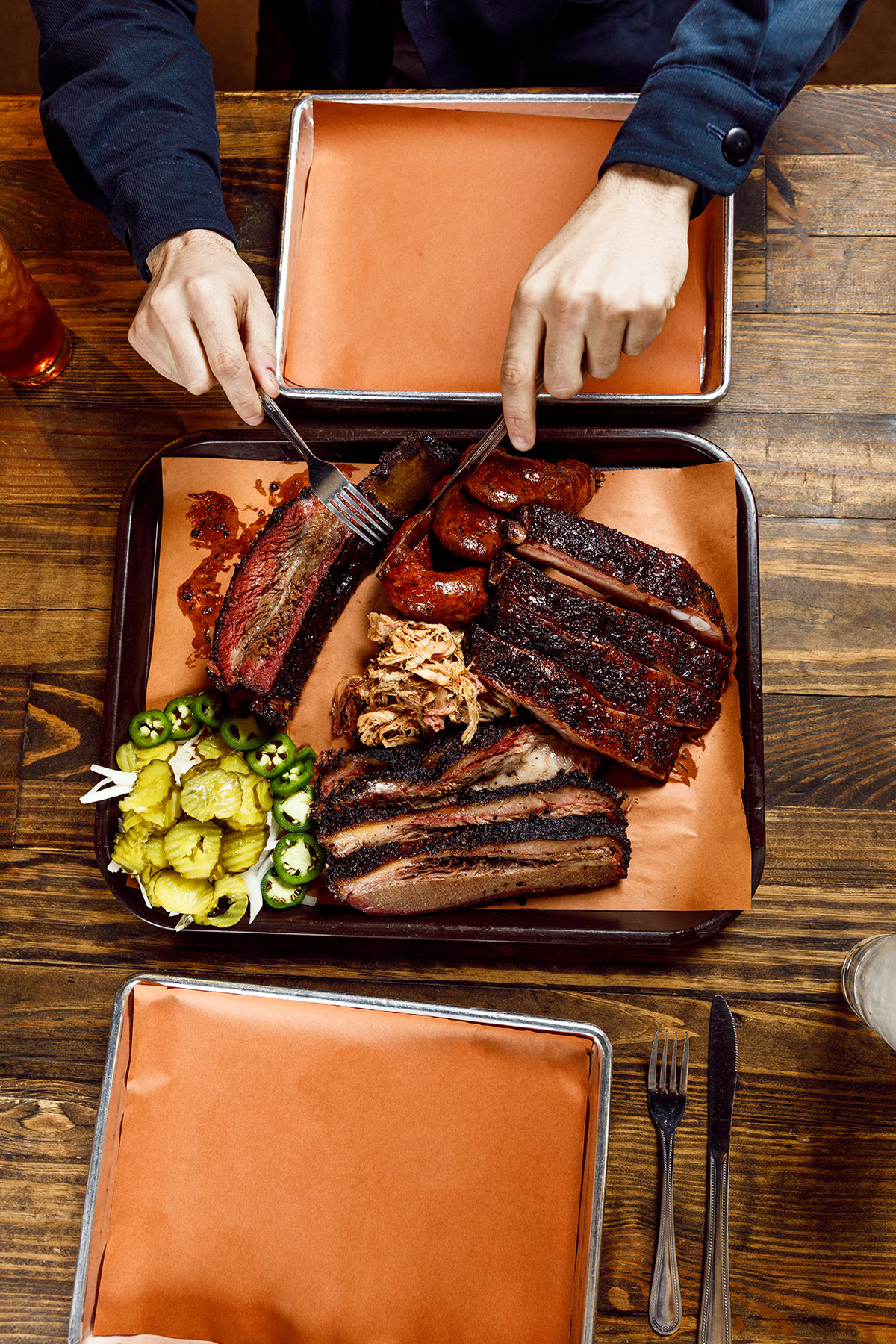 Yes, the tender brisket and fall-off-the-bone beef ribs at Deep Ellum's Pecan Lodge are worth the hour-plus wait. But if it's just you and a friend, skip the queue, grab a seat at the full-service bar, and order from the bartender. If four or more are in tow, hop in the short express line and share The Trough, a $75 platter with some of everything. You'll be licking your spoonful of banana pudding clean while those poor souls from Austin are still waiting.
---

Become a Tennis Day Lady
The Tennis Competitors of Dallas was founded in the 1970s by Nancy Jeffett, who, along with other self-described "ordinary housewives," wanted to take out her domestic frustrations on fuzzy balls once a week. The organization now has more than 6,700 members. (Men are allowed to play mixed doubles.) But the sine qua non is still the Thursday ladies doubles league. Because of its morning schedule, most participants either don't have day jobs or are really good at coming up with out-of-office excuses. And matches are always followed by lunch. Sweaty ladies in Tory Burch skirts love a patio and an icy Mambo Taxi.
tcdtennis.com.
---

Get Way Too Excited About Snow
When the first flakes fall, you may notice a strange phenomenon: people leaping headfirst onto pool floats, laundry baskets, deflated air mattresses, and anything else that might be slick enough to skim down the scant fluff "covering" Flag Pole Hill, pretty much by sheer force of will. Join in at your own peril.
---

Bike White Rock Lake East
White Rock Lake
is Dallas' headlining attraction when it comes to nature. Biking the trail around it, with the lake breeze on your face, is the best way to savor it. The running app Strava named White Rock Lake East—the 2-mile section from the spillway to Sunset Bay—one of the 10 most popular cycling segments in the country. Views of the
Dallas Arboretum
to the east and downtown to the west attract joyriders and racers alike. Join the peloton.
---

Anyone who thinks Dallas is flat and desolate hasn't been to Cedar Ridge Preserve, which offers 9 miles of trails that wind through forested chalk and limestone terrain reminiscent of the Hill Country.
---

See the World at the Arboretum
The
Dallas Arboretum and Botanical Garden
is arguably the most beautiful spot in town. But even if you've made a dozen visits, you might not have explored the relatively new Rory Meyers Children's Adventure Garden, which includes a waterfall, skywalk, and, best of all, the OmniGlobe, a 5-foot-tall, computer-controlled sphere that can show you what the Earth looked like at various points in its history, from Pangea to Hurricane Katrina. Oh, and it can also turn into the Moon. Take your kids. Or don't. It's OK.
---

Shake Your Hips at El Ranchito's Elvis Night
Come for the cabrito, stay for a side of "Suspicious Minds." To honor the birth (January 8) and death (August 16) of the King, El Ranchito hosts a rhinestone-studded Elvis Night with tribute singers and impersonator contests on Wednesdays in January and August.
---

Celebrate Erykah Badu's Birthday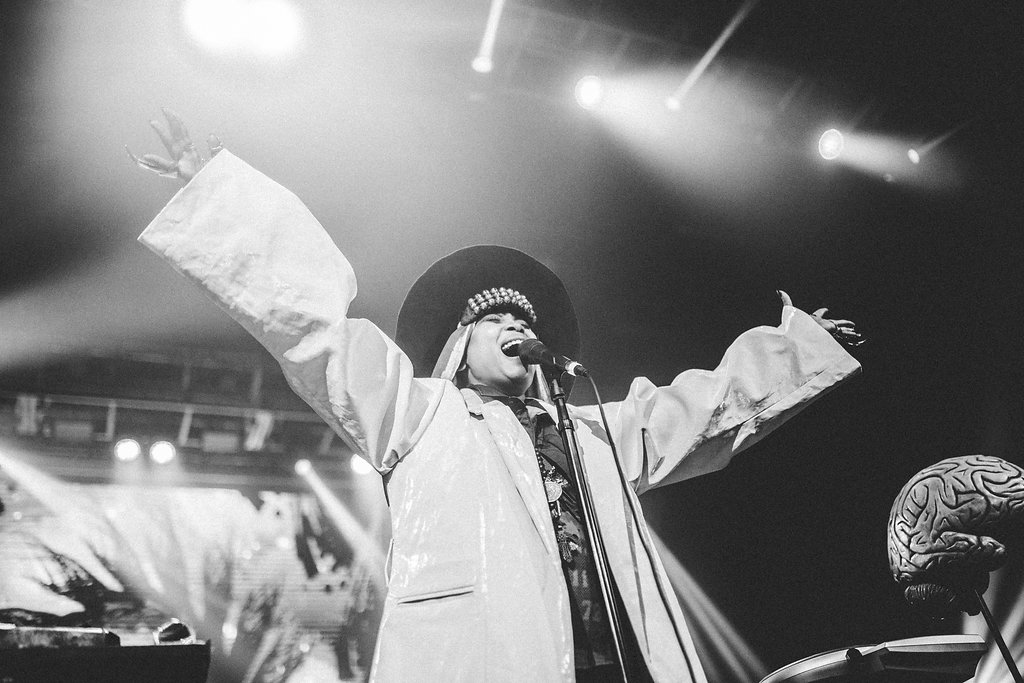 Held for the past few years at The Bomb Factory, Erykah Badu's late-February birthday concert is much like the woman herself: generally running late, frustrating at times, and absolutely worth it.
At the most recent edition—after a buildup that included short sets by Dead Prez and DRAM and a lot of stalling by host Headkrack—Dave Chappelle and Mos Def finally came onstage to introduce their friend. "Without any further ado, Ms. Erykah Badu," Mos Def said. But there were about 20 more minutes of ado before she emerged from the backstage area styled as her childhood bedroom.
OK, but
then
: Mos Def came back onstage for a performance of "Umi Says" that even Badu said caught her by surprise; Ladybug Mecca from Digable Planets popped up with her iconic "Rebirth of Slick" verse; Willow Smith stole the show with an acoustic number accompanied only by a spotlight; and, of course, Badu was great as usual, making a crowd of several thousand somehow seem like a backyard barbecue. Don't miss out.
---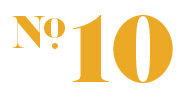 Turn Back the Clock 10 Years
There are some pockets of this city in which you're hard-pressed to find an unpricked face. Just get a cocktail at
The Honor Bar
and look around. Yet injectables have gone far beyond Highland Park housewives and medical offices. At the
Cowboys Fit
gym, you'll find men getting post-workout Kybella treatments to melt away double chins. At
Privé Medical
, housed inside a McKinney Avenue hair salon, even twentysomethings are filling between brows for preventive measures. And Botox's latest spokesman: Dallas' own Deion "Prime Time" Sanders.
---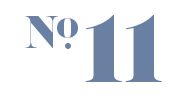 First things first: make a reservation now at the flagship Zodiac downtown for the Holiday Buffet, which is only available Thanksgiving through NYE and fills up fast. You thought the usual popovers and chicken broth alone were worth it? Wait until you see the spectacular spread of carved meats and signature salads, finished off with a plate of festive desserts at the table. Leave time before or after to get your photo taken with Santa, peruse the holiday window displays (last year's included a live Lightwire Theater performance), and shop for something sparkly.
---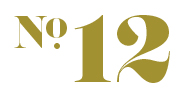 Learn the Facts About 11/22/63
There's an X on Elm Street where JFK was assassinated. Despite the city's periodic attempts to eradicate it, people keep painting it there. So, by all means, gawk. But don't skip
The Sixth Floor Museum
. The self-guided audio tour of the main exhibit offers a moving look at one of the saddest, most important days in Dallas history.
---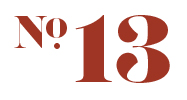 Do the State Fair Right
Yeah, yeah. There's the Red River Showdown, or whatever politically correct name they've recently cooked up for the Texas vs. Oklahoma tilt. But the State Fair Classic brings two HBCUs, Grambling and Prairie View A&M, to the Cotton Bowl. The high-stepping halftime show alone is worth the price of admission. This year the game is September 29.
---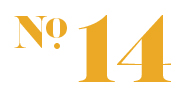 Splurge on a $75 Caviar Martini
At the Adolphus Hotel's
French Room Bar
, luxury is a gold-flecked ceiling and the $75 Oliver's Dream tableside caviar martini. Accompanied by a trinity of picholine olives, sturgeon caviar, and sea beans, the elegant, long-stemmed coupe will make you yearn for elbow-length satin gloves.
---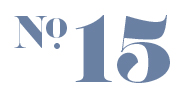 The patio of this Uptown hot spot is always crammed with people (OK, fine) and dogs (that's better). It also looks out onto the Katy Trail, so you can watch the runners and cyclists pass by. Wear sunglasses.
---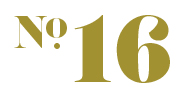 Take a Quinceañera Photo on the Ronald Kirk Pedestrian Bridge
Even in the brick-baking heat of a late Saturday afternoon in July, you'll see a half-dozen groupings of what, at a distance, look like brightly colored bouquets of Mexican paper flowers. Upon closer inspection, they turn out to be young women in layer upon layer of red, fuchsia, or turquoise ruffled tulle. Young men mill around, sweating in cowboy hats, boots, and buttoned-up vests, casually leaning against the geometric climbing blocks or daring each other to balance on the balustrades over the Trinity River. The photographer will line them up for a moment against a flaming sky, before they escape into the air-conditioned cool of a waiting limo.
---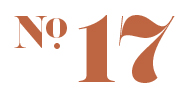 Make a Movie in 24 Hours
The 24-Hour Video Race—put on for the past 17 years by the Video Association of Dallas—is maybe the most underrated creative pursuit in the city. It is open to anyone who signs up, and the setup is pretty much right there in the name. You have 24 hours (from midnight to midnight) to make a short film (five minutes or less) that somehow incorporates the provided theme, prop, location, and line of dialogue.
24hourvideorace.com.
---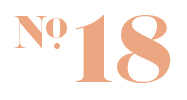 Whenever Friday the 13th rolls around, you can score a $13 tattoo (with a mandatory $7 tip, so technically a $20 tattoo) at this Deep Ellum stalwart. The catch: it has to be from the shop's selection of "13" designs. But that's fine. There are more than 200 to choose from. The other catch: the line will be long. That's also fine. You need time to work up your courage.
---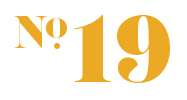 Vote
Dallas consistently has the worst voter turnout in the country. But it's easy to change that. Get registered, find early polling locations, and check a schedule of upcoming elections at dallascountyvotes.org. This year, let's at least try to do better than [
grits teeth
] Fort Worth.
---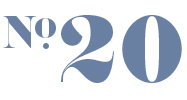 Go See Dirk While You Still Can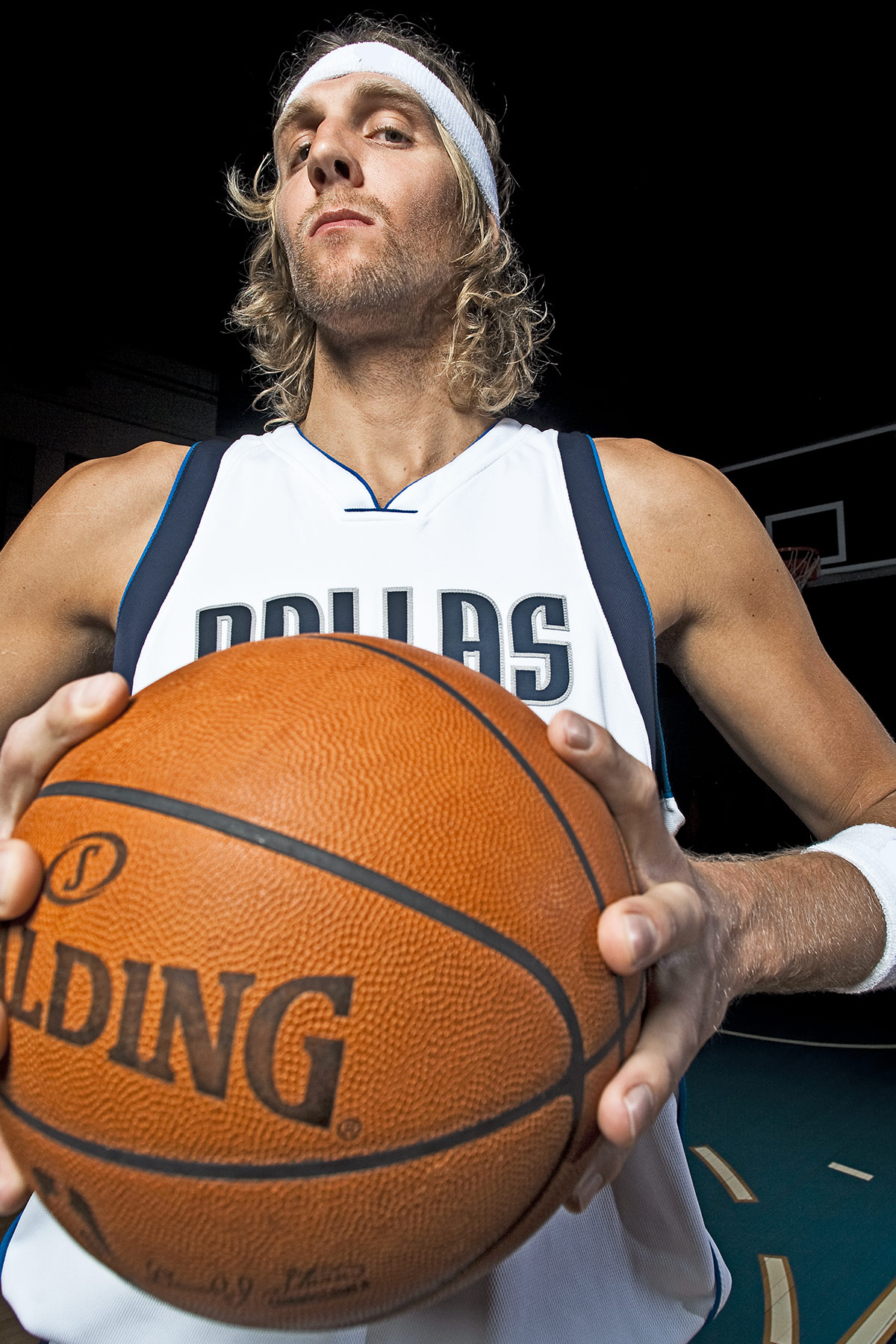 At best—unless the NBA decides to allow players to use exoskeletons or something—Dirk Nowitzki has probably one more season in him. We don't want to contemplate what comes after that. Dirk and his awkward elegance are all we've ever known. OK, it's not, but after nearly 20 years, it certainly feels that way. The good news: it's not over yet. Nowitzki isn't the unstoppable goofball genius he was in 2011, when he led the Mavs to the title. But he isn't just a glorified assistant coach either, clogging up the roster and rotation. He's still capable of leading the team in scoring on occasion, still owns an arsenal of feints and shrugs that can have Draymond Green jumping out of his Nikes twice on the same play. He's not always DIRK anymore, but some nights he still is. So soak it up. Before you know it, his No. 41 will hang in the rafters. Assuming the American Airlines Center is not swallowed by a black hole following his retirement.
---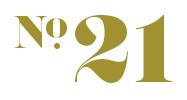 Gripe About the Marathon, Then Cheer on the Runners
The BMW Dallas Marathon (which we'll continue to call the White Rock Marathon, thank you) shuts down a swath of East Dallas every year, driving us nuts. The only solution: find a homeowning friend on the route, fire up the Bloody Marys, and, on December 9, party in a front yard as you yell, "My liver admires your feet!"
bmwdallasmarathon.com
.
---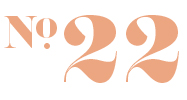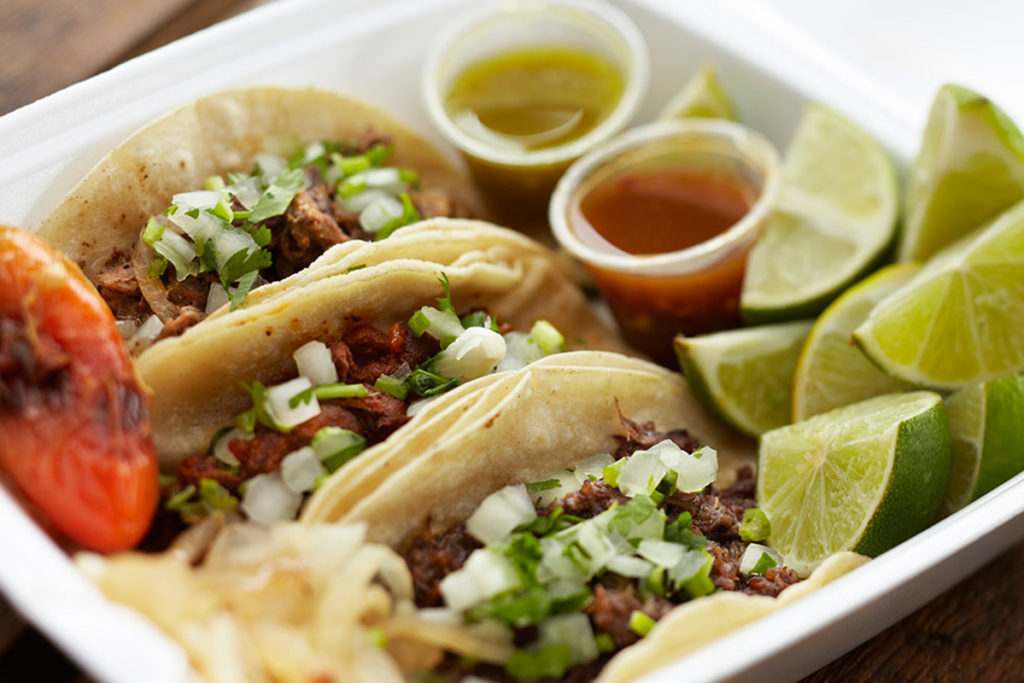 This is not a dig at Fuel City so much as it is a plea to expand your taco diet, and is that ever a bad thing? With its longhorns and various other attractions, Fuel City is more of an experience. Which, yes, you should 100 percent take in at some point. But for tacos, there are dozens of better options. Find your own spot—and then guard it with your life.
---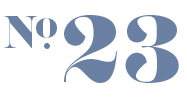 Mosey over to this lively, gay cowboy-themed bar on the Cedar Springs strip and you can learn the boot-scootin' boogie. Free classes run Monday through Thursday and include everything from the basic shuffle to line dancing. Check their website (
roundupsaloon.com
) for the full schedule.
---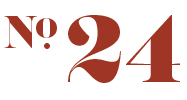 Watch a Fight
Dallas has three great fight nights, each with its own distinctive character.
FightNight
Hilton Anatole, April 26
The Real Estate Council fundraiser brings in actual professional boxers for a swanky affair that includes dinner and casino gaming.
The Ticket Fight Night
The Bomb Factory, August
Listeners of Sportsradio 1310 AM (and 96.7 FM) square off in bouts that are neither sweet nor scientific. It's a great venue, though, and admission is free.
Guns & Hoses Boxing Tournament
Allen Event Center, September
Cops and firefighters punch each other in the face to raise money for fallen first responders. The brawlers are intense if sometimes inept.
---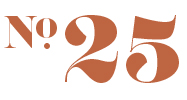 See Real Friday Night Lights
North Texas is home to some legendary high school football rivalries: Sherman and Denison's Battle of the Ax; Ennis and Waxahachie's Battle of 287; the Oak Cliff Super Bowl between Kimball and Carter. But one of the best emerging competitions in the state is the Battle of Belt Line, a fast-paced, high-scoring showdown between Cedar Hill and DeSoto.
---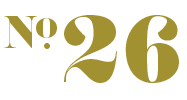 Catch a Sunrise at Lemmon Lake
It's not easy to get to Lemmon Lake. The slowly growing network of trails through the Great Trinity Forest still hasn't made it there, which is part of what preserves its bucolic, isolated charm. But if you set out at dawn and follow the footpaths hikers have made through the forest, you may be rewarded with sightings of white-faced ibis, roseate spoonbills, and wood storks.
---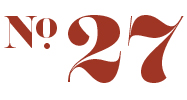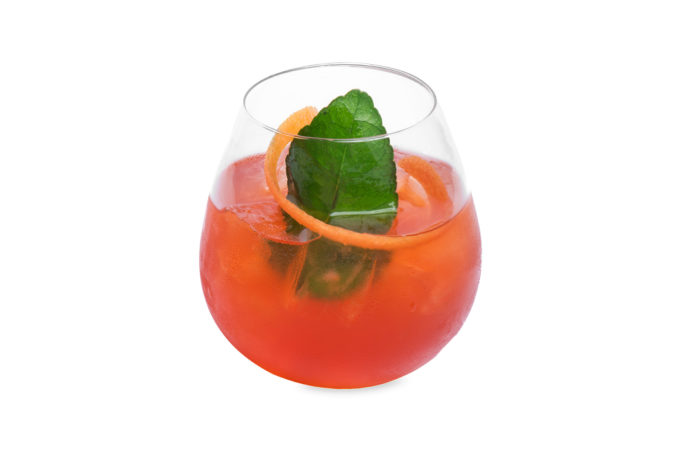 There's something about the stone fireplace, leather club chairs, and equestrian art that'll make you want to negotiate oil leases and plan polo parties. Here, there's only one order: The Mansion G&T. Made with Junipero Gin, house-made tonic, grapefruit zest, and a kaffir lime leaf, it's like the British East India Company and the Old Three Hundred rolled into one.
---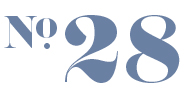 Instagram This
Big Tex via @luizmbaptista; Sweet Daze dessert bar via @racheleatsdallas
Chapel of Thanksgiving via @guerojo; White Rock dock via @robsessed85
Bank of America plaza via @eddiefortuna; Deep Ellum mural via @_jessicachen
Midnight Rambler sign via @ryanleesears; West Village mural via @asmithbeauty
NorthPark neon via @hoolsinascarf; The Eye via @zaccrain
Dallas Arboretum trees via @s.hollandmurphy; Margaret Hunt Hill Bridge via @brettmiller
Magnolias Sous Le Pont via @iamsarahmize; Sammons Park reflecting pool via @deanxu
---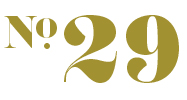 Order a Pizza at Louie's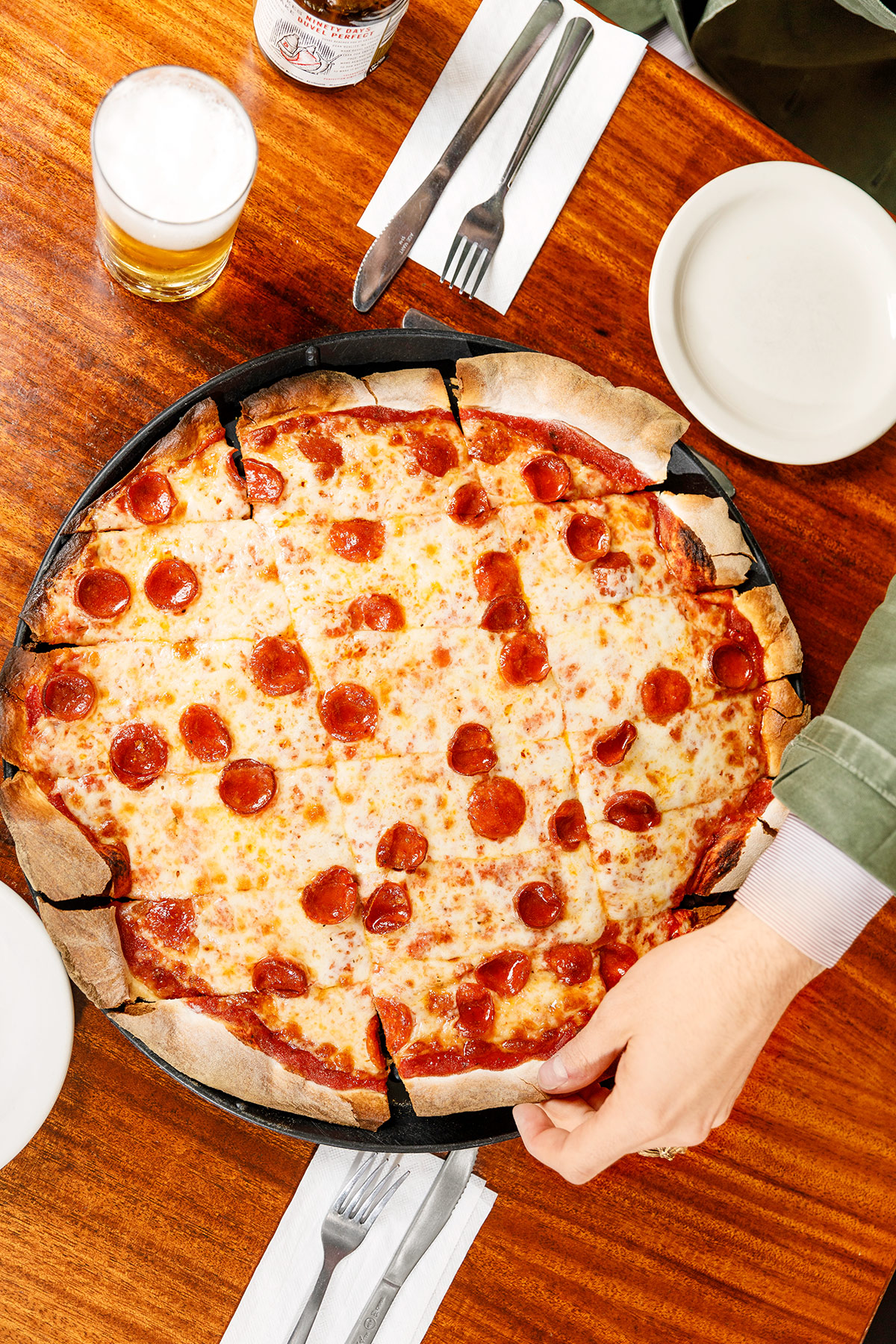 The crust is thin enough to jimmy open a car lock, which is enough to set it apart from most other pizza joints in town. What really does it is this: despite the death of its namesake, Louie Canelakes, in 2013, the low-key white building on Henderson still provides a direct link to a fading image of Dallas as a two-newspaper town whose legends were written by people who ran on late-night Louie's pizza and desk-drawer booze.
---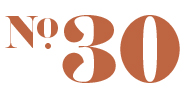 Catch a Show Underground in Deep Ellum
Dallas is home to a Tony Award-winning regional theater (Dallas Theater Center) and plenty of chances to catch touring Broadway musicals. But to experience the real pulse of the local theater scene, head to the
Undermain Theatre
, where founder-artistic director Katherine Owens and founder-executive producer Bruce DuBose have been producing theater on the leading edge of the avant-garde since 1984.
---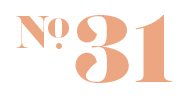 Walk the Runway at the Oak Lawn Halloween Block Party
There is a pretty straightforward way to make sure your customized costume stands out from the hordes of Halloween enthusiasts at the Oak Lawn Halloween Block Party. Just hop on the runway running through the center of The Strip on Cedar Springs and strut your stuff.
---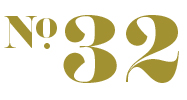 Pedal Through Downtown
The second annual Dallas Bike Ride will start at City Hall on November 3 this year. It's the only time you'll have a chance to ride with thousands of other cyclists through 20 miles of urban streets that have been closed to cars.
dallasbikeride.com.
---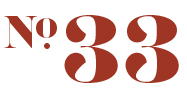 Get Blown Away by the Symphony's Organ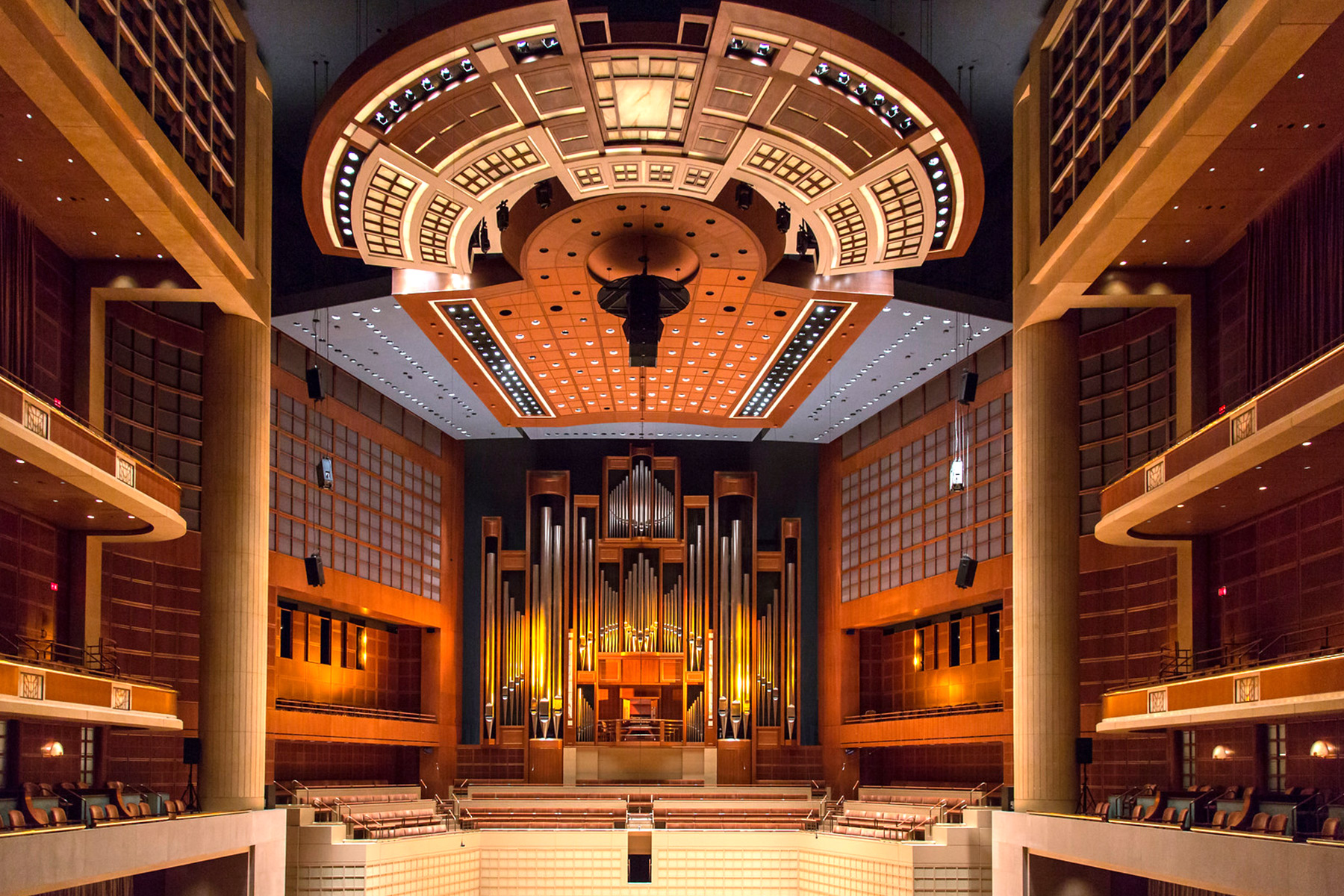 The Lay Family Concert Organ, with its 4,535 pipes, is one of the finest in the world, but it is played so infrequently that Scott Cantrell, writing in the
Dallas Morning News
, called it "a disgrace to the city." Your next shots come on April 22, with a recital by the renowned Ken Cowan, and then April 26–28, as the DSO does the Duruflé Requiem.
mydso.com.
---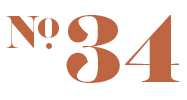 Score Social Media Points at Forty Five Ten
Pick up whatever influencer-approved shoe is hot at the moment ($1,100 fur-lined slippers or maybe $600 pool slides—who can keep up?), or head up to the men's floor to take a shoesie (that's a selfie, but of your footwear, obviously) with the downtown department store's custom private-parts patterned rug.
---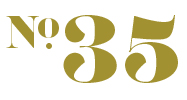 Work Out Like a Dallas Cowboys Cheerleader
[giflike_video id="1″ /]
We've seen a boom in out-of-town fitness studios bringing in trendy workouts with dark rooms and thumping playlists. But former drill sergeant Jay Johnson has been
perfecting Dallas bods
, including the lean ladies of the DCC, with his stripped-down boot camps for 17 years. Sign up for a 5:30 am session downtown, where Johnson trains on a patch of turf under the hooves of the original neon Pegasus at the Omni Dallas Hotel. As your elbows buckle during your umpteenth burpee and Johnson's bellows of "Make your glutes salute!" ring in your ears, you'll know that it's not just a workout—it's a rite of passage.
jayssoldierfit.com.
---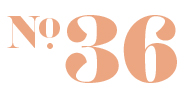 Rock Out Downtown
The Homegrown Music and Arts Festival is one of the best annual events in downtown Dallas, with (mostly) Texas bands on two stages at Main Street Garden. Last year featured a reunited Tripping Daisy. This year: Explosions in the Sky, Roky Erickson, Alvvays, and more. May 12.
homegrownfest.com.
---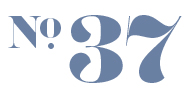 Use a Share Bike Responsibly
We don't mean to be your parents here, but come on. Y'all are embarrassing us. Yes, there are probably too many of the luridly colored cycles in downtown Dallas and the rest of the city, and, no, they are probably not going anywhere anytime soon. So start using them with a modicum of care. Don't just hop off and let the Ofo fall where it may. If Dallas is going to be a bike-friendly city, this means share bikes, too.
---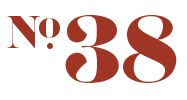 The Texas Theatre is that rare landmark that only gets more useful. You can sit in the seat Lee Harvey Oswald occupied before he was arrested for shooting the president (
allegedly
). And you can grab a drink at the city's most slept-on bar, where there is a turntable you are free to use and a wall full of famous directors to look at. And you can actually watch a movie. The schedule is full of smartly chosen repertory films and new releases.
---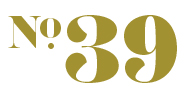 Give Thanks for Tailgating at AT&T Stadium
On Thanksgiving, join thousands of fans in the sea of concrete surrounding Jerry World to guzzle beer, toss around the ol' pigskin, and eat turkey. Find the people grilling an entire bird. If you're lucky, they'll share. If you're luckier, the Cowboys might even win.
---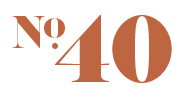 FC Dallas suffered a minor setback last season that can mostly be attributed to its players being too good for their own good. Kellyn Acosta and Matt Hedges missed big chunks on national team duty, and the early schedule was packed with extra CONCACAF Champions League fixtures thanks to 2016's Supporters' Shield win. But FC Dallas remains the most consistent sports bet in the area, with a searchlight-bright future built on the best academy system in the country and an exciting present thanks to future USMNT captain Acosta and the ridiculously entertaining Mauro Diaz.
---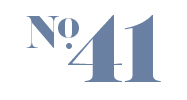 Spend Easter in the Park
Hundreds of dogs, donning their most outrageous outfits, gather in
Oak Lawn Park
on Easter for the Pooch Parade. Come out in your Sunday best, bring your pup, and gawk at the fur balls dressed in sequined tutus.
---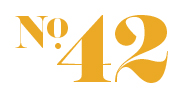 Go to a Rodeo
There's an arena for every buckaroo. Got small kids? Take them to the Mesquite Championship Rodeo, where they can frolic in the sawdust every Saturday night from June 2 to August 25. Shopping for a horse? Head to the
Fort Worth Stock Show & Rodeo
January 18 through February 9. Only care about the money? The American, held in
AT&T Stadium
at the end of February, is known as "The World's Richest One-Day Rodeo" because of the $1 million side pot that pays out on the final day. Like tricks? Catch the Stockyards Championship Rodeo (and Pawnee Bill's Wild West Show) on weekends at the historic Cowtown Coliseum.
---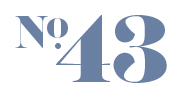 Drive Dallas' Autobahn
You'll never get a speeding ticket for driving too fast on the stretch of Central Expressway between Woodall Rodgers and LBJ. It's our autobahn. Trust us. The Dallas Police Department has better things to do.
---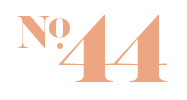 Order Three Mambo Taxis at the Monkey Bar
Mi Cocina
says they won't serve guests more than two of their potent frozen margarita-and-sangria blend. But upstairs at the Highland Park Village location, in the back room of the Monkey Bar, where the city's wealthiest families hobnob amid the treetops, no one is watching as the Mambo count rises and the night gets foggier. You'll Uber home, of course.
---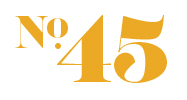 Dress Up for Charity
Should you attend Cattle Baron's Ball or the Dallas Museum of Art's Art Ball?
If you inherited your money from a great-grandfather who owned half of North Dallas, then
Cattle Baron's Ball
.
If you are on the board of an organization with a Flora Street address, then
Art Ball
.
If you have a $5,000 pair of designer cowboy boots in your closet, then
Cattle Baron's Ball
.
If you employ an art consultant, then
Art Ball
.
If someone in your family has a story of drunk dancing with Larry Hagman in the mud in the 1980s, then
Cattle Baron's Ball
.
If you want to dance awkwardly with Dirk Nowitzki, then
Art Ball
.
If you are comfortable with the chairs discussing how many millions your family can raise for a local nonprofit, then
Cattle Baron's Ball
.
If you are comfortable with the chairs discussing the quality of your art collection, then
Art Ball
.
---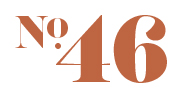 Get a Pair of Custom Cowboy Boots
You can't have this pair. They belong to Don Knobler, perhaps the most rabid Mavericks fan in town. Here's where to shop:
Lucchese, Miron Crosby, Pinto Ranch.
---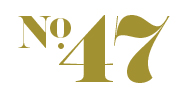 Enjoy Grappa and an Aria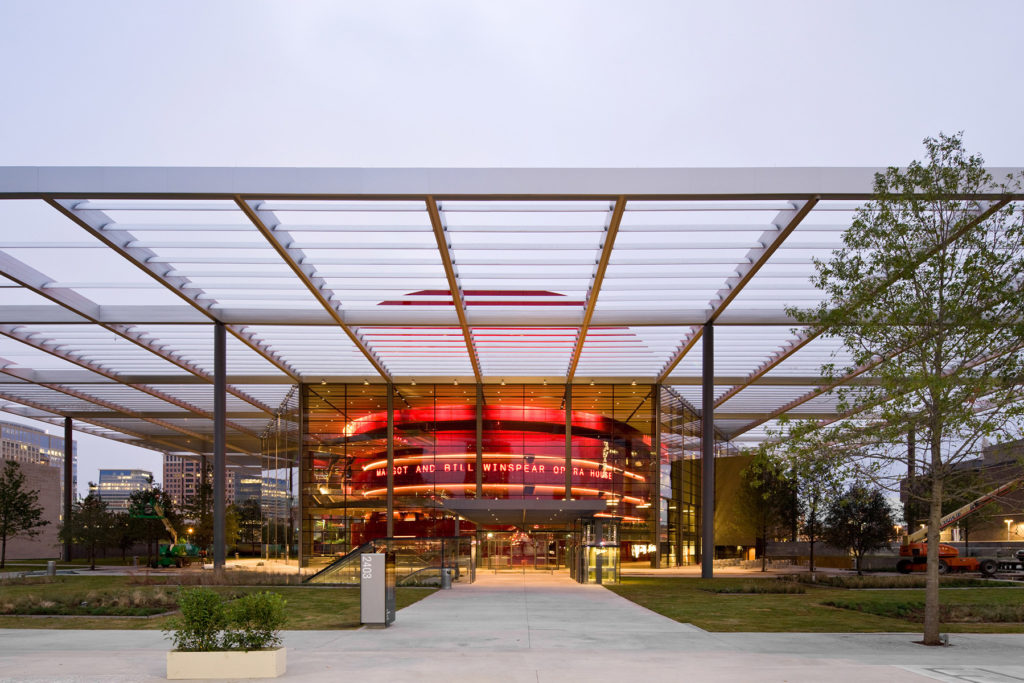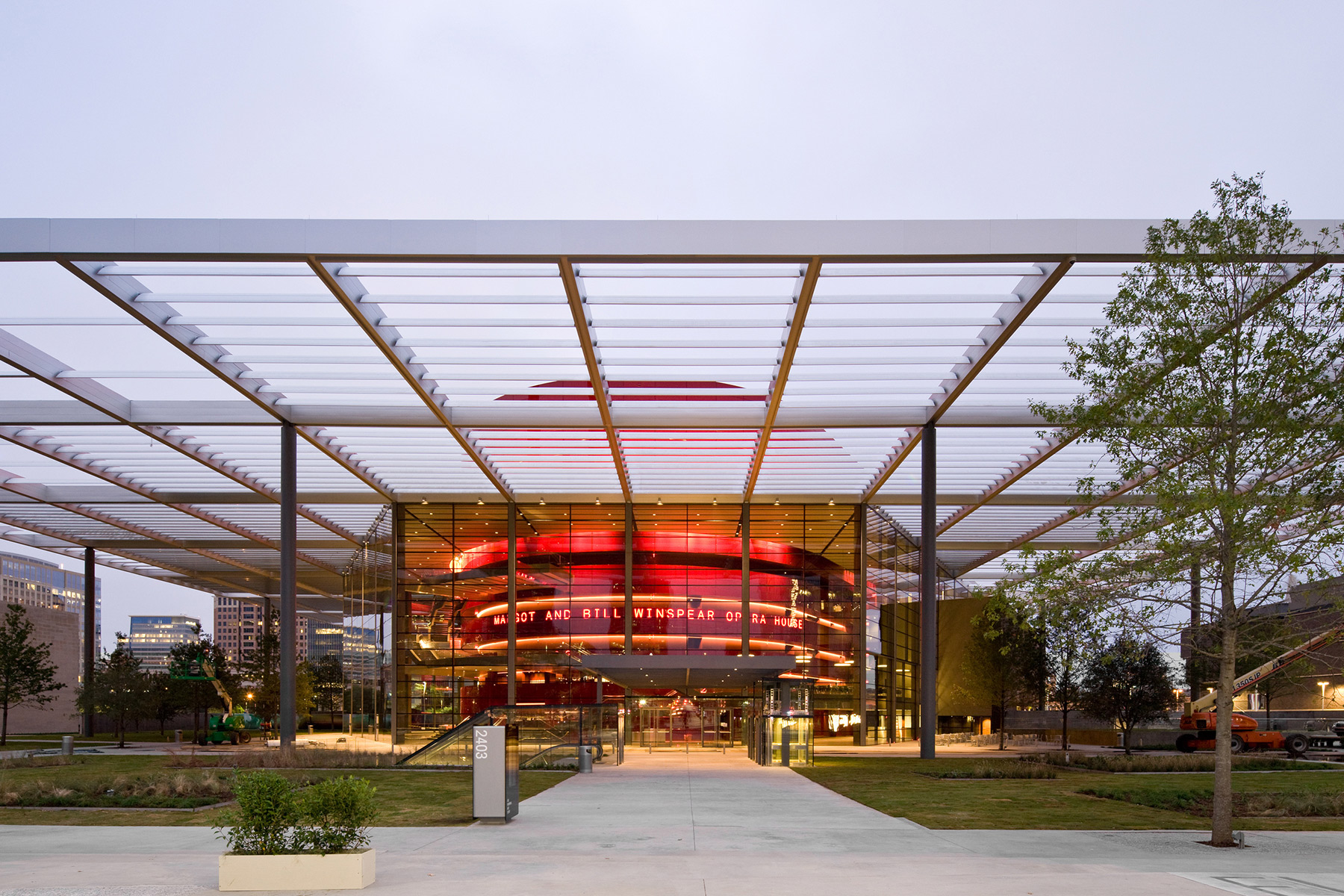 Before you catch
The Dallas Opera
's staging of
Don Giovanni
or a touring production of
Jersey Boys
at the Winspear Opera House, pre-game with dinner and drinks at neighboring Flora Street Cafe, Stephan Pyles' Arts District gem. Oh, and you'll be having the Midsummernight's Dream, a mix of camomile grappa, apricot liqueur, and cognac.
---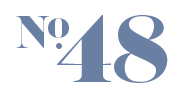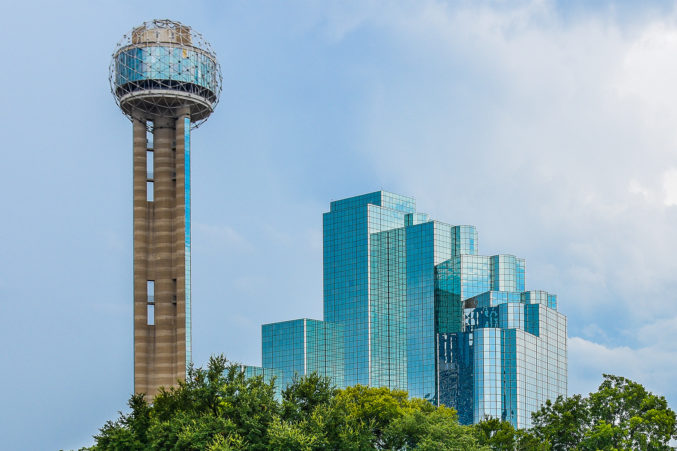 Sip discounted beer and wine, and order from the izakaya menu as you watch the sunset from 560 feet (or thereabouts) above the city streets. Definitely get the Wagyu beef pot stickers and, if you're a man, wear a collared shirt. Happy hour runs Monday through Thursday from 5 to 7 pm.
---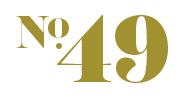 See the Stars Up Close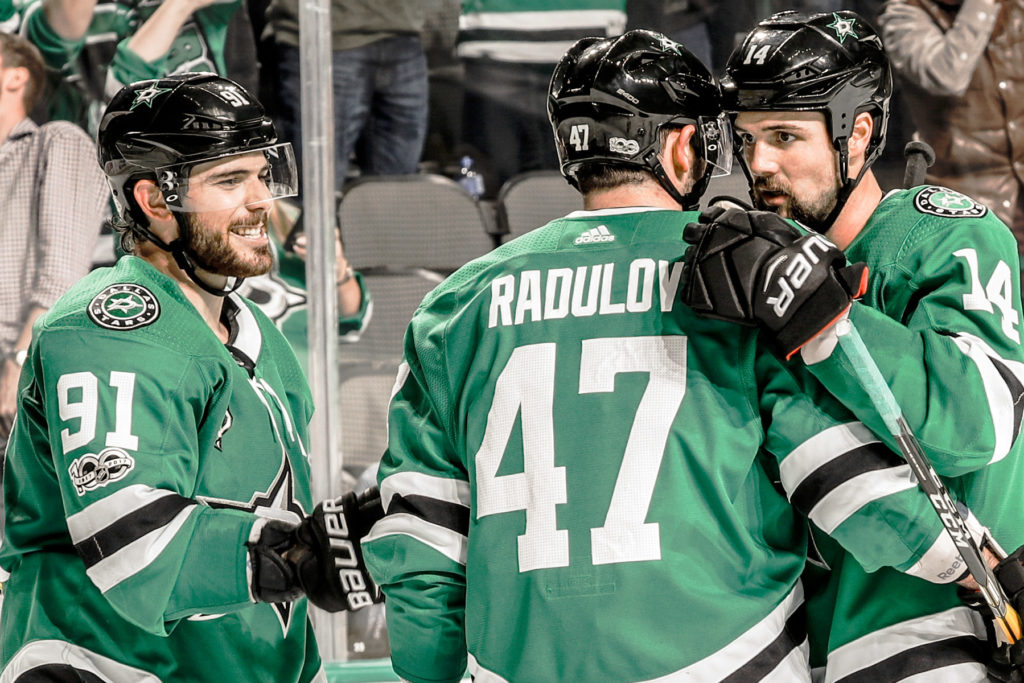 It can be difficult to appreciate professional hockey players' speed and skill from the rafters of the
American Airlines Center
. But if you head out to the
Dr Pepper StarCenter
in Frisco, you can watch the Stars skate and scrimmage with your nose pressed up against the glass—for free. Weekly practice schedules are posted on the team's website during the season.
nhl.com/stars.
---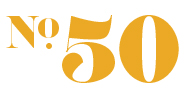 Risk it All on Real Estate
Sink all your money into a mezz or higher position in the capital stack of a high-risk real estate project, and then hold on to your rebar.
---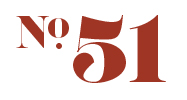 Refuse to Use Turn Signals
We're all for safety.
Of course
. But nothing is a bigger giveaway that you're not from around here than a blinking taillight.
---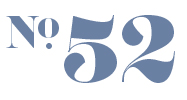 Subscribe to D Magazine!
Get the FrontRow Newsletter
Get a front row seat to the best shows, arts, and things to do across North Texas. Never miss a beat.