Leatherology 101
A pair of smart siblings are taking the Carrollton-based online accessories shop to the head of the class.
Siblings Rae and David Liu each spent a decade-plus far afield from their Dallas roots, building impressive LinkedIn profiles all the while. Rae majored in poli sci at Columbia University and worked on government infrastructure projects at the World Bank before switching to fashion. After attending the Fashion Institute of Technology, she became the accessories development manager for Alexander Wang, launching the high-end designer's first shoe and handbag collection in 2008. Meanwhile, David studied business at Georgetown University before rising through the ranks at Google, swiftly becoming the head of ad sales at the London office. Now, both are back home, running the family's online business.
Leatherology offers more than 300 types of leather products in a variety of colors—everything from tote bags and iPad portfolio cases to wine carriers and doggy waste bag holders. Instead of featuring traditional brand logos, the items are designed to be personalized with blind embossed or hand-debossed monograms, names, or messages in multiple font styles, sizes, and colors.
At a recent Forty Five Ten pop-up, one customer requested a three-line love note stamped on a leather valet tray. And then there was the gentleman who ordered a 25-letter monogram—the name and number of his Masonic lodge—on an eye mask to use during initiation ceremonies.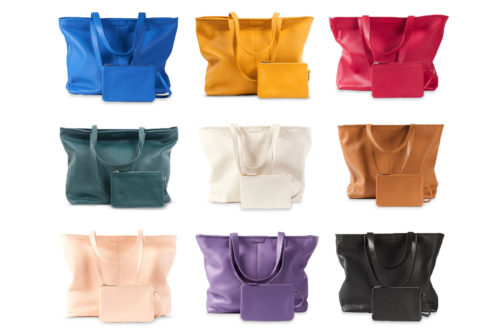 Rae's Dallas
Lives in: North Dallas with her husband and 1-year-old daughter, Kressa.
Green thumb: "I'm an avid gardener, and I've spent countless weekends at North Haven Gardens, my favorite nursery in the city. Every single staff member is incredibly knowledgeable."
Family friendly: "The new Design District restaurant Wheelhouse is a surprisingly good spot for brunch with our toddler. Great food plus a large concrete area for her to run around in."
David's Dallas
Lives in: Oak Lawn with his boyfriend and two dogs: Sammy, an English-French bulldog mix, and Riley, a pit bull terrier foster puppy from Dallas Pets Alive.
Caffeine fix: "I'm a coffee addict, and Houndstooth at Sylvan Thirty is my favorite shop. They also have a great cocktail bar in the back called Jettison. We loved the design so much, we asked the architects to renovate our townhouse."
Hidden gem: "The Buddhist Center of Dallas is a beautiful Thai temple with a lush garden in the middle of Dallas. Every Sunday, food stalls are set up that serve up the best authentic Thai food in the city."
SaveSave