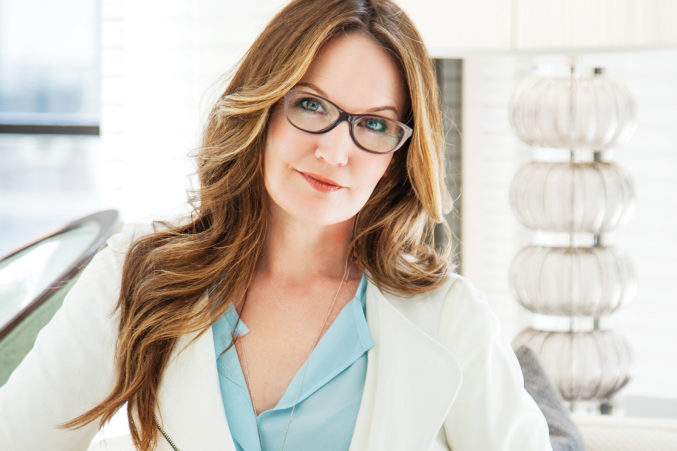 When Cancer Comes For Your Hair
Esthetician Jeanna Doyle is helping women with cancer understand their options, whether they want to get a new 'do or embrace baldness.
Hair and makeup artist Jeanna Doyle had been working in fashion, film, and advertising for decades with the likes of Neiman Marcus and Stewart Cohen when her friend was diagnosed with breast cancer. Originally trained in oncology esthetics, Doyle had gotten her start working with plastic surgeons, providing skin care and corrective makeup for patients, so she figured she was uniquely qualified to help.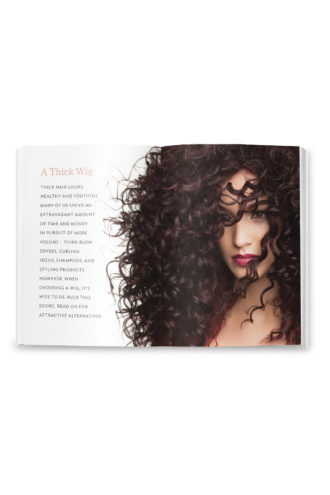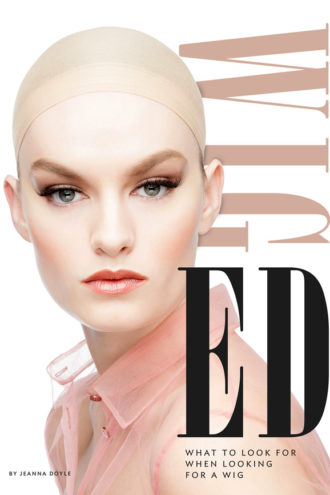 "I realized I knew a lot about this and other people did not," Doyle says. "Cancer happens all of a sudden, and people have to figure out their entire lives. And then it's like, 'Oh, by the way, I need to replace my hair because I'm still working.' "
She soon found that while hospitals have numerous support services—nutritionists, social workers, chaplains—they often don't have anyone to help women deal with the appearance-related side effects. So in 2013, she approached UT Southwestern Medical Center about having an oncology esthetician on-site, and that became the start of her nonprofit, Suite HOPE (Helping Oncology Patients Esthetically). Doyle now provides one-on-one consults, working with patients from diagnosis through treatment and beyond. She helps them choose safe products, create the illusion of eyebrows, and get fitted for wigs while offering much-needed emotional support.
"So many women just put on their brave face for their doctor or their family," Doyle says. "I'll have women come in and just start to weep because they know I'm there as an advocate. So many times they're told, 'Oh, well, you're lucky. Be thankful that you're alive.' But I don't think it's either-or. I think it's both-and. I think you can be upset that you have cancer, and I think that you can be upset at a change in your appearance."
Hair loss is obviously a big part of that change. Doyle fully supports women who want to go bald—she just doesn't want women to go bald because they don't understand their options or are too overwhelmed by the process. She recently published Wig ED: What to Look for When Looking for a Wig (paperback, $20; Kindle, $5), a small, polished book of buying tips that women can tuck in their handbags and take with them while shopping.
"We're uniquely tied to our hair," Doyle says. "We're told we're blondes or brunettes, and in fables and fairy tales it holds all the allure of our womanly attributes. Every culture, every society, since the beginning of time has had a standard for women. It's all different, but there's a standard for us. For us not to be affected by that is denying a part of who we are."
Wig Tips
1. Get a prescription.
If your wig is designated as a medical prosthesis, the cost can be reimbursed up to 100 percent.
2. Think outside of the human hair box.
All of the wigs used in Doyle's book cost under $100, proving that you don't have to spend a fortune. Synthetics generally run $150 to $350, while human hair can go from $250 up to thousands for a hand-tied Remy wig. Doyle points out that women going through treatment are looking at six to eight months of hair loss, so they don't need to spend extra for a wig that will last.
3. Go for low maintenance.
"A synthetic wig is a great option because it's wash-and-go," Doyle says. "It's not going to frizz and will hold its shape. Human hair will lose its shape when it gets wet, and you have to style it."
4. Pay attention to the part.
Many women are tempted by long, straight locks. But the part and the hairline are often the first giveaways. A little wave and an obstructed part add believability; bangs can help cover the hairline.
5. Shop with a friend.
"I think women are often fearful about spending a lot of money, and they make a rush decision," Doyle says. "Take a friend who can be an advocate, slow things down, and take a picture from a spectator's perspective."
6. Don't wear foundation.
"Even if you want to change your hair color, it should be flattering to your skin," Doyle says. "There will be days when you won't want to wear makeup at all, so having a flattering color against your skin is super important. You'll know instantly when you put on the right color."
7. Length matters.
For men, Doyle recommends buying a women's wig with a large cap size. That way they will have more colors and materials to choose from, and they can get it cut as short as they want. For women, Doyle warns that long wigs will be heavier and hotter. She recommends keeping the cut just above the shoulders.
8. Give your favorite tee a new life.
Silk scarves can slide off a bare scalp, but other materials may be too rough for sensitive skin. Doyle says a great option is to cut off the sleeve of a large cotton t-shirt to make a soft, washable head wrap that you can wear alone or use under a silk scarf as a base. You can also cut off the bottom half of the tee and double it around for an infinity wrap.