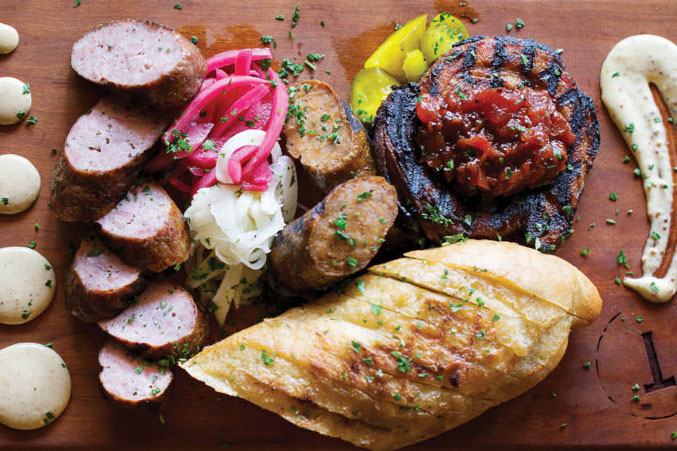 Eat This Now: The Sausage Board at IdleRye
The charcuterie boards at the Deep Ellum gastropub bristle with meats and in-house ingredients.
"I've always enjoyed making charcuterie boards," says IdleRye executive chef Ray Skradzinski. "One of our key focuses is house-made sausage, so we wanted an appetizer that would feature it and pair well with the rest of our menu, whether you're enjoying a drink at the bar or want a shareable dish before dinner." The $16 board brims with pork belly topped with sweet tomato jam, Mexican chorizo, kielbasa, pickled red onions, pickled fennel, bread-and-butter pickles, coriander-black pepper mustard, and Dijonnaise, all of which are made in-house. The only outsider is the baguette, which comes from La Spiga Bakery in Addison.
KIELBASA
Pork butts are ground in-house and combined with garlic, black pepper, and toasted spices. The blend is then emulsified with chicken stock before being stuffed in casings.
CHORIZO
Black and cayenne pepper, cilantro, and cumin are added to ground pork butts, and then the mixture is emulsified with tequila.
PORK BELLY
Duroc pork belly is slow-cooked in duck fat for 18 hours before it's cooked off in the pan.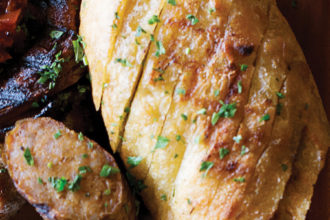 BREAD
The fresh baguettes come from La Spiga Bakery in Addison.