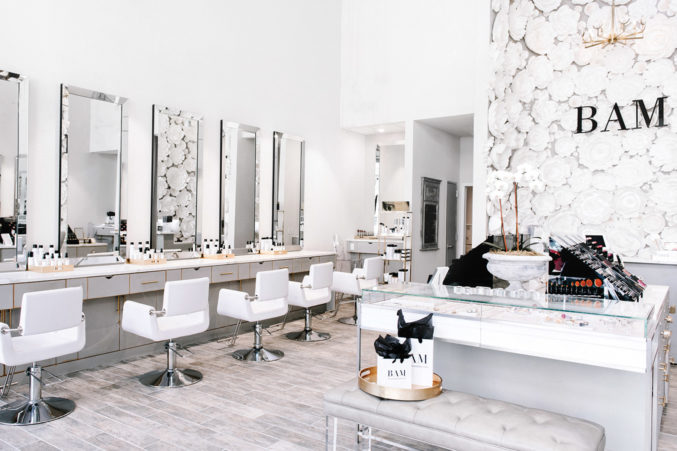 The Prettiest Place to Primp in Dallas
BAM Beauty Bar blows out a familiar salon concept.
We first noticed Bam Beauty Bar on Instagram, thanks to its eye-catching flower wall. The brainchild of Mora Namdar, a Dallas native and SMU (and American University law) grad, the West Village salon celebrated its opening in September. Namdar says she and her co-owners, also Dallas-raised SMU grads, "built a place where we would want to hang out. It's all really fun and cheeky."
But it's more than that. Treating yourself to a service in the chic space proves that BAM's appeal runs deeper than surface level. Here, we've gathered the five coolest things about this local gem.
SaveSave