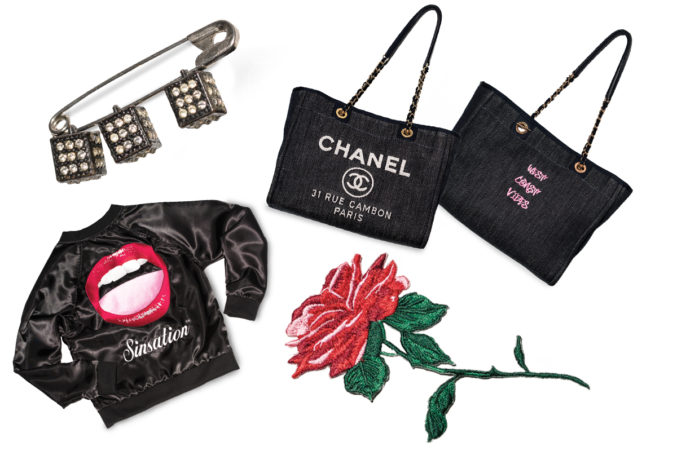 Four Ways to Add Flair
Pins and patches are back.
Vintage or current, outlandish or cute, politically charged or just for fun, pins and patches and personalized embroidery are back from the '80s as a means of expression. (And so are flashy bombers on which to place them.) It makes sense. After all, a pin, patch, or embroidered slogan is less costly—and certainly takes far less commitment—than a tattoo. So go crazy.