It's a brilliant time to be eating Indian in Dallas. Consider this: the world's second-most populous country is more than four times the size of Texas, a place of mingled peoples and religions, of myriad languages and regions. But there was a time when "Indian" in Dallas meant Northern Indian and nothing more. The grand dames, like India Palace, first taught us to love the comforts of tikka masala and tandoori chicken, classics whose spice palettes are tempered for the Western palate. The last several years, however, have seen an influx of South Asians and, along with them, a wave of restaurants that has made Dallas a destination on par with California for density and diversity of Indian food.
We now have restaurants from every region, from the northern reaches near the Himalayas to the southern tip that all but touches Sri Lanka. This means we can conduct a gustatory tour of the entire subcontinent, from the rarified feasts of Mughal palaces to the beachside snacks of Mumbai. You can find rose- and saffron-flavored ice cream or chile bhajis, take-away masala and tea at 10 p.m. on a Saturday night. If you're still stuck on butter chicken, it's time to kindle your sense of adventure.
Wake up and smell the goat curry.
Take a Tour of India
From Kashmir to Kerala, Mumbai to West Bengal, India offers a wide array of flavors and cooking styles. Follow this guide to find where to sample all of them in Dallas.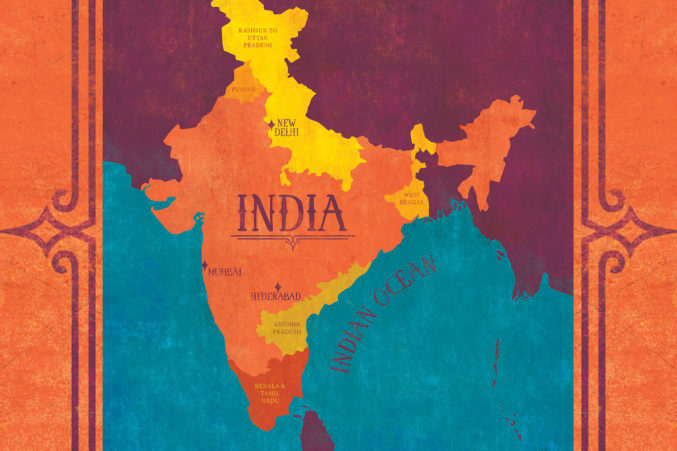 South: Kerala and Tamil Nadu
In this tropical land of coconut palms and waterways, fish curries bathe in coconut milk and curry leaves, dishes are tangy with tamarind, and vegetables are king. Dosas and idli come with sambar (a vegetable stew) and freshly ground chutneys. Lush, kaleidoscopic lunches are served on banana leaves, and meals end with froth-topped "filter" coffee.
The vast menu includes hard-to-find specialties like Pondicherry-style shrimp fritters and iddiyapam, the rice noodles nicknamed "string hoppers."
A vegetarian chain based in Chennai excels at the basics, such as steamed idli and tawny dosas with their unmistakable sourdough aroma.
Modeled on the humble mess hall, the Austin-based chain proudly serves village dishes, including shredded parotta stir-fried with vegetables (like a croissant meets fried rice).
At this modest but unbelievably authentic little spot located inside a gas-station, the house chicken is thick with toasted coconut.
South: Andhra Pradesh
The food of coastal Andhra is rich with peanuts and includes pulusu stews of okra, egg, eggplant, and chiles; leafy vegetables like gongura (red sorrel); and goat and fish curries fiery from the great gusts of spice from the Chettinad tradition. Hyderabad's influence plays out in fragrant rice pulaos and saffron-laced, layered biryanis.
Order spiced, savory buttermilk or a cold beer to accompany cut mirchi, Indian-style hush puppies made from jalapenos dipped in cumin-laced chickpea batter. Also try the signature sorrel rice.
The blue lights are reminiscent of a night club, and families stay late for biryani with sides of raita and mirchi ka salan (jalapenos bathing in peanut curry).
Here you'll find the most refined and stylish weekend bhojanam (lunch served on a banana leaf tray).  Even the creamy bottle gourd chutney and ginger-spiked cabbage are a delight, and the décor and service are suave.
North: Kashmir to Uttar Pradesh
The fertile north, snug against mountains and sharing borders with Pakistan and Nepal, owes debts to the Persian Moghuls and Awadhi. The ruling Maharajas left their stamp on a regal cuisine: riches from the tandoor oven, kebabs of all kinds, and sauces velvety with crushed nuts. Dishes are decadent, down to the hallmark sweet naan, plump with nuts, dried fruits, and spices.
The over-the-top décor matches the lavishness of sizzling tandoori platters or Kashmiri dum aloo—potatoes filled with nuts, fruits, and cheese blanketed in a rich gravy.
At this white-tablecloth classic, open since 1986, you feel Persian cross-culinary influences in the soups called shorbas or the keema naan stuffed with minced lamb.
Look past the shabby furnishings for the menu's slow-fire Peshwari dum pukht (clay-pot) cooking: prawns in coconut and mustard seed, and chicken fragrant with almond, fenugreek, cardamom, and saffron.
At this oddball modern spot, a pairings-focused wine list and drive-through, Noorani kabob is an approachable entry-point with its blend of chicken and lamb.
Cinnamon strikes a comforting note in this homey cocoon, from the rich, family-recipe biryanis to the soothing Kashmiri tea topped with slivered almonds.
North: Punjab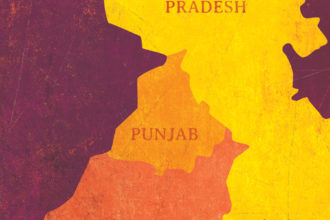 Punjabi cooks specialize in tadka, the technique of tempering spices in blistering oil to yield liveliness and depth to a deep roster of dals (yellow, red, black, green). Sarson da saag—the regional mustard green specialty served with makki ki roti, a corn flour flatbread—is the Indian equivalent of cornbread and greens. The dairy-rich Punjab region is also home to soft paneer (cheese) and the creamy, sweet lassi.
The food is lithe and spirited, as in kofta lajawab, plush potato-cheese dumplings in a creamy tomato sauce or tangy khadi pakoras (vegetable fritters, essentially) in saffron-colored yogurt sauce.
Warm and cozy with excellent saag (spinach) and painted views of the Taj Mahal.
One man in a turban serves excellent saag paneer (greens sautéed with paneer) and gingery yellow dal out of a small grocery and Bollywood video store.
West: Bombay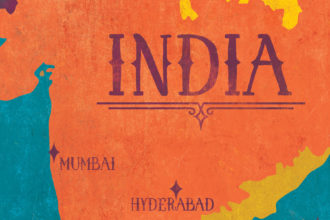 With its Indochinese currents and influences from Portuguese and British rule (the city officially changed from its English name, Bombay, in 1995), Mumbai is a melting pot city of the West. It is also home to the Bollywood industry. In addition to film-set catering, beachside snack stands abound.
You'll find casual Mumbai beach fare, like fresh-pressed watermelon juice, masala omelets, and pav bhaji, vegetable curry served with a sweet bun similar to an Indian Parker House roll on the side. The counter is casual and plastered with Bollywood posters.
East: Bengal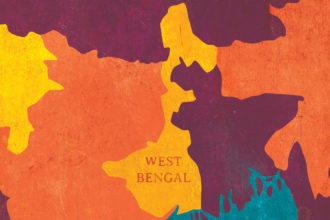 Bengali food has ties to Bangladesh and West Bengal, two regions that used to be one. Flavors unique to this region are sometimes pungent and fermented, sometimes gentle and muted, with a whole range of spices—from five spice to nigella seeds—that evoke China, Bhutan, and the tea-growing region of Assam.
You can get late-night meat bowls over rice at this low-key, countertop spot, but also Bengali-Bangladesh crossovers like haleem, a gentle stew of beef and lentils; the comforting rice and lentil dish kichuri; and the borhani lassi, a mint and coriander thirst quencher.
Boundary-Busting Indian
For when a single region just won't do, these spots will give you a tour all their own.
When you want tandoori rib-eye or $26 Maine lobster butter masala.
Vegetarian temple food with lots of heart.
Elegant Nouthern and Southern Indian dishes.
The line never stops for the weekend lunch buffet.
Save
Save
Save
Save
Save
Thali
In India, a thali is a whole composed meal served in a circlet on a round tin tray (the thali). Typical round-ups of dishes in small bowls (katori) include rice, lentils, curd (yogurt), curries, and the soups rasam and sambar. A sweet—often indicative of the kitchen's regional style—rounds out the flavors of salty, sweet, sour, bitter, and astringent. Treat a thali like an artist's palette to mix flavors—and eat with your hands, "mess" (cantina) style.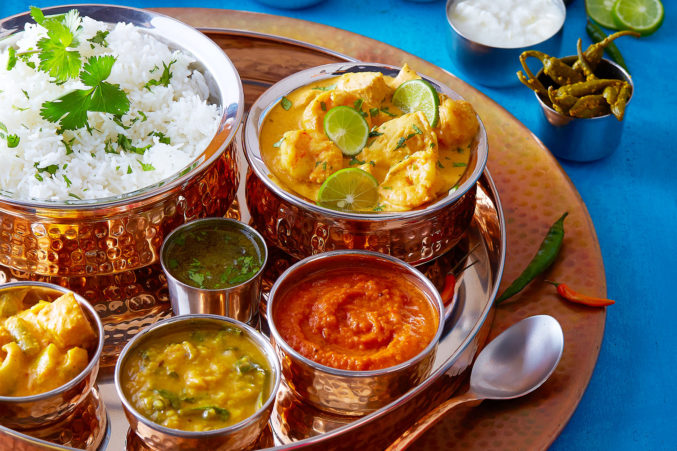 Our Picks for Thali:
High-end thali
Iravat India's Bistro
in Plano offers a take on Indian fine dining that translates into a décor of contemporary luxury and dishes with subtlety and nuance. If you order anything on the menu "thali style" (an extra $3), it will come with a lovely assortment in elegant copper dishes: a vegetable curry of the day (perhaps a dry eggplant curry with coconut); sambar soup; yellow dal lentils, whose toasted mustard seeds announce themselves in a deftly handled tadka (flash-frying); luxurious long-grain basmati rice; the exceptional house naan, which bubbles from the tandoor heat; and a sweet, usually the rice pudding kheer with a hint of saffron. This is dining in style.
Boutique-casual thali
Outside a few breakfast items, thalis are all they serve at
Southern Spice
, which brothers-in-law Shattish Kodeboyina and Muralidher Kolapalli opened last year in what used to be a Taco del Mar in Irving. From the counter that used to hold taco toppings, they dish up thalis whose components get a South Indian home-style spin, each platter including a selection from their seven distinct South Indian curries, whole wheat chappati from the tandoor oven, fresh-made curd (yogurt), and green Thai-chile pickle made from a family recipe. The sweet tends to be payasim, a typical South Indian dessert of vermicelli noodles in milk. From a bright chalkboard menu, choose tandoori, biryani, or curry as the centerpiece to your thali—accompanied by steaming chai.
No-frills thali
Taj Chaat House
is known for its casual snacks called chaat. But you can also take a tour of India through the section of its vast menu devoted to thalis. The North Indian thali has aloo gobi, khorma, and raita (no chapatti or rice); the Andhra thali has an Andhra version of the soup sambar, and the eggplant dish bagara baigan; the Gujarati thali has the chickpea flour and turmeric square called dhokla. All served with buttermilk on Styrofoam trays with plastic utensils, and you're ladling chutneys and pickles from the communal chutney bar.
Worth noting…
A thali is different from a bhojanam, though they're similar in function. In Southern India, especially in the state of Andhra Pradesh, bhojanam refers to a meal of dabs served on a banana leaf rather than a tray. You'll find dry and wet curries, rice and curd (yogurt), an assortment of fried things for crunch, the fried bread puff called poori, a segment of banana, fruit juice such as watermelon juice, and, on the side, tart and spicy pickles, a little pot of ghee, and toasted lentil powder.
Places to find a weekend bhojanam lunch
:
Kumar's Mess
,
Kitchen of Kuchipudi
,
Andhra Mess
(
listed from most casual to the most elaborate
).
Save
Save
Save
Save
Save
Breads
Naan is the most ubiquitous, slapped to bake on a tandoor oven's wall. But breads of wheat, rice, and lentils, prepared a multitude of ways, are part of every Indian meal. They're works of talent and craft. A sampler.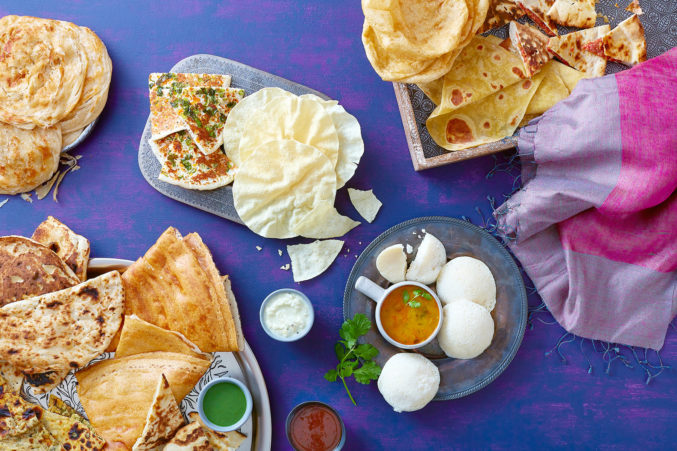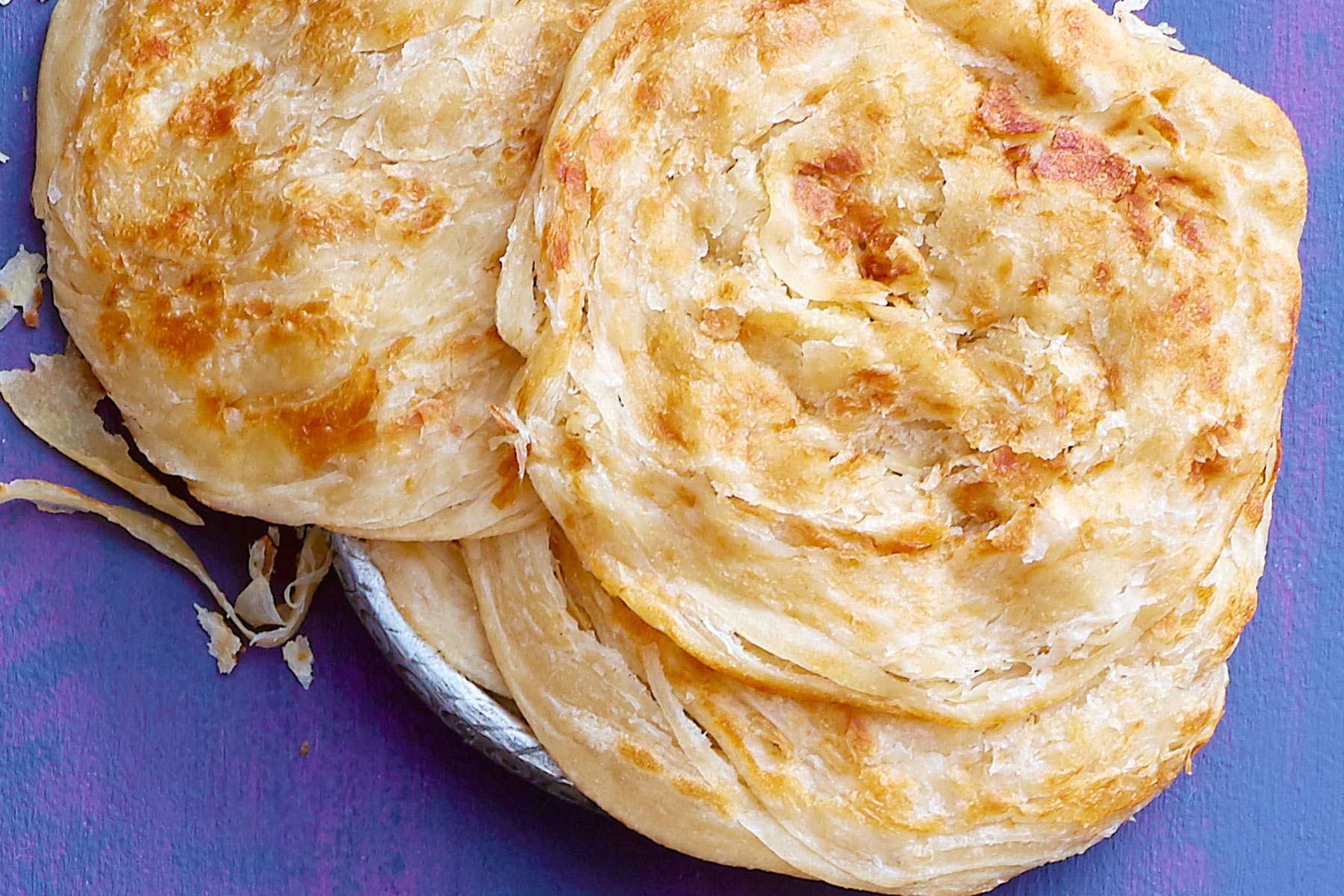 Laccha Paratha
rnA flaky spiraled bread, laden with oil or ghee. The shape comes from a series of folds, pull-apart and rich as a croissant. It's a decadent specialty from the Punjab region.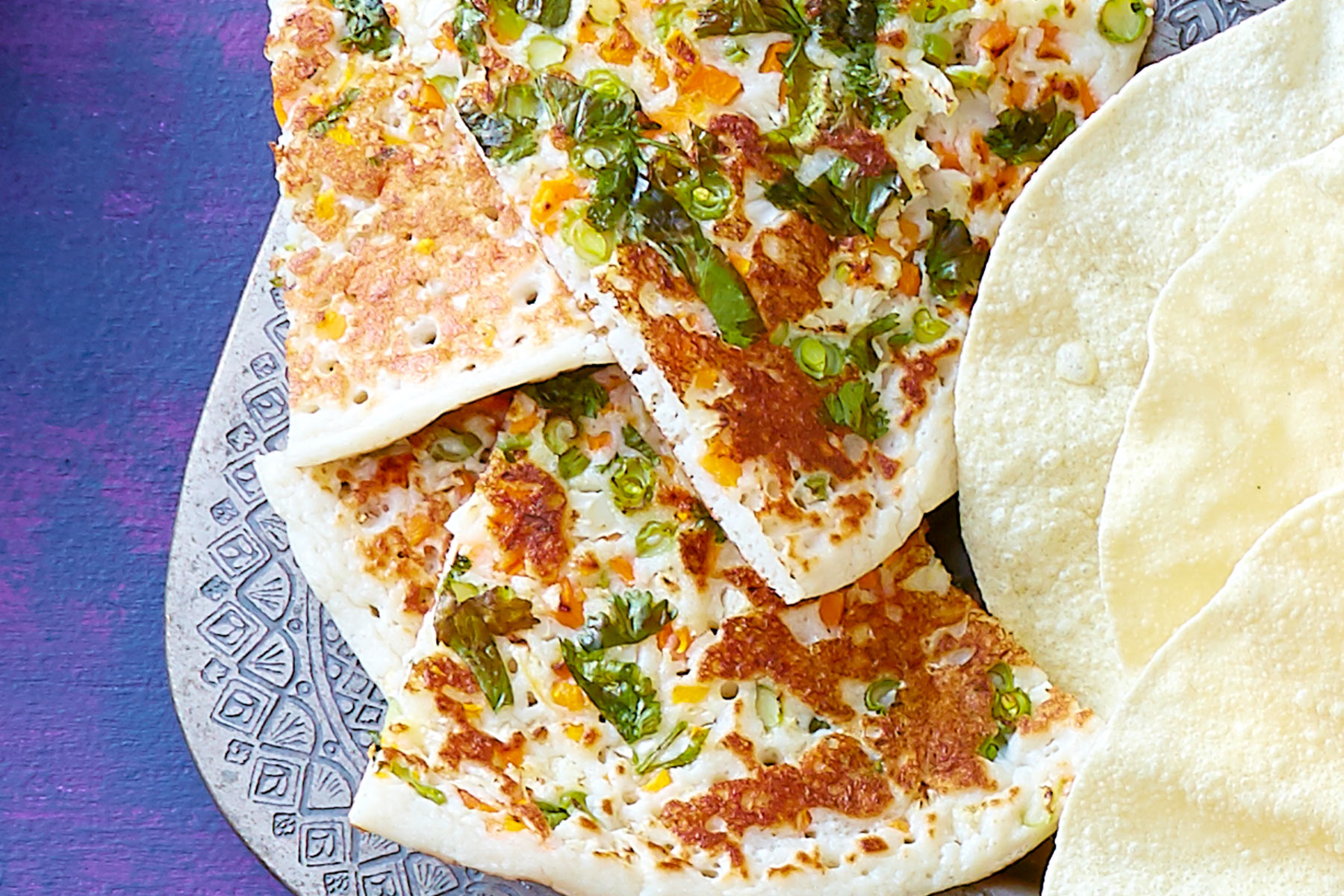 Uthappam
rnA pancake made from a lentil and rice batter, often laced with vegetables and flecked with herbs before serving.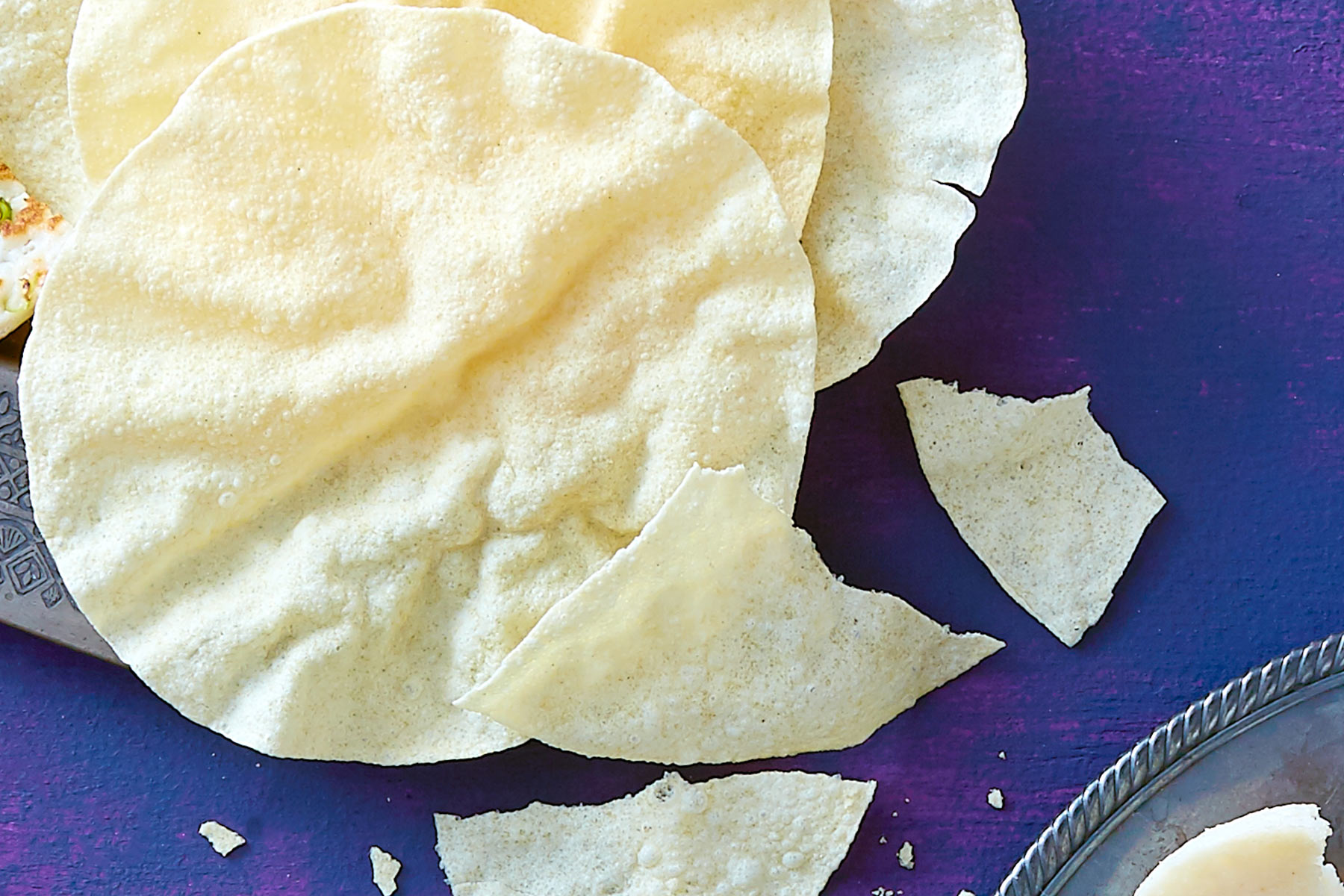 Pappadum
rnCrisp wafers, often seasoned with cumin seeds and served with chutneys before a meal.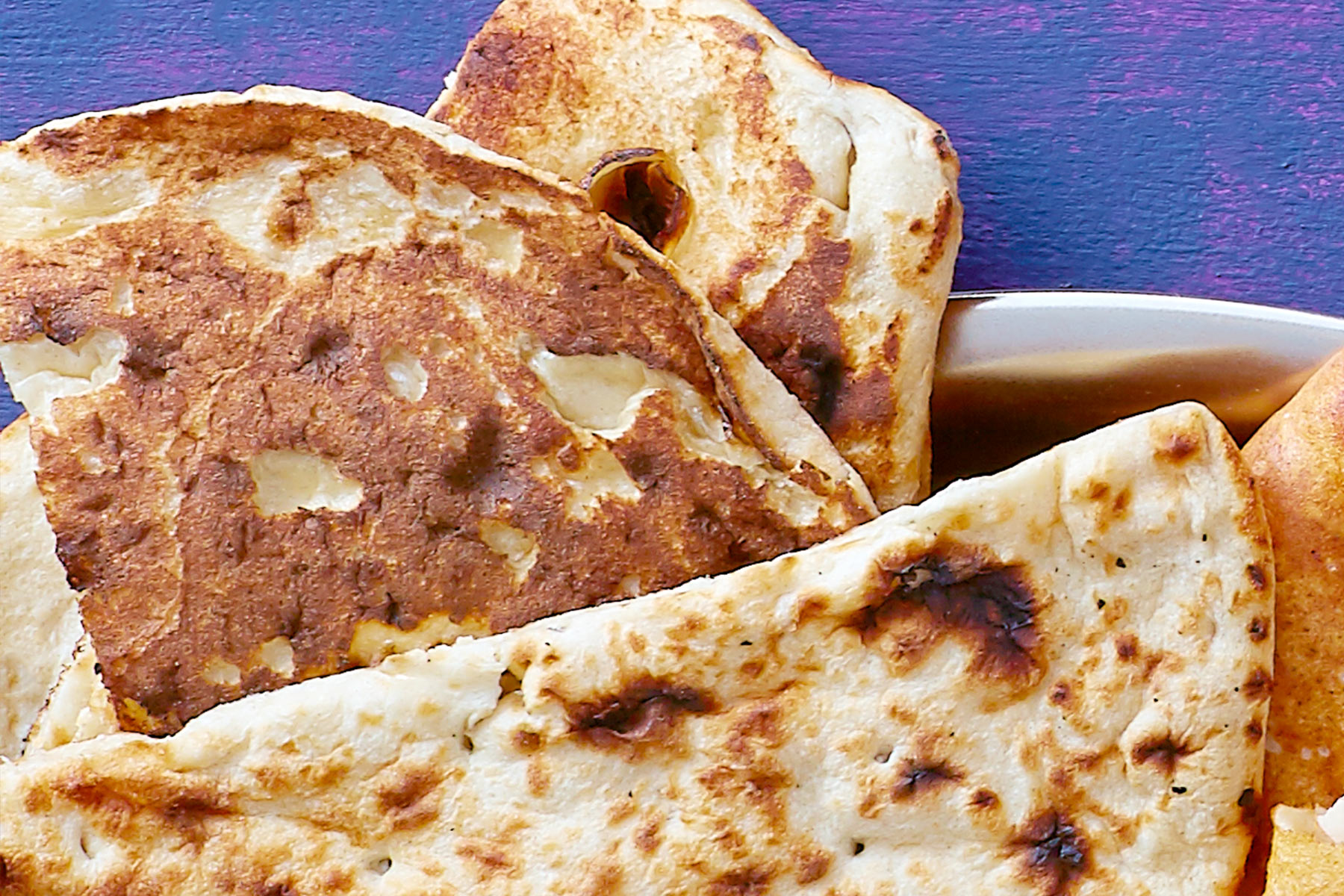 Naan
rnA leavened bread cooked on the walls of a tandoor oven. The soft billow should have bronzed blisters from the tandoor's heat.
Dosa
rnA crisp-edged, fermented lentil- and rice- batter crepe typically served with coconut, tomato, and cilantro-mint chutneys in the southern regions of India.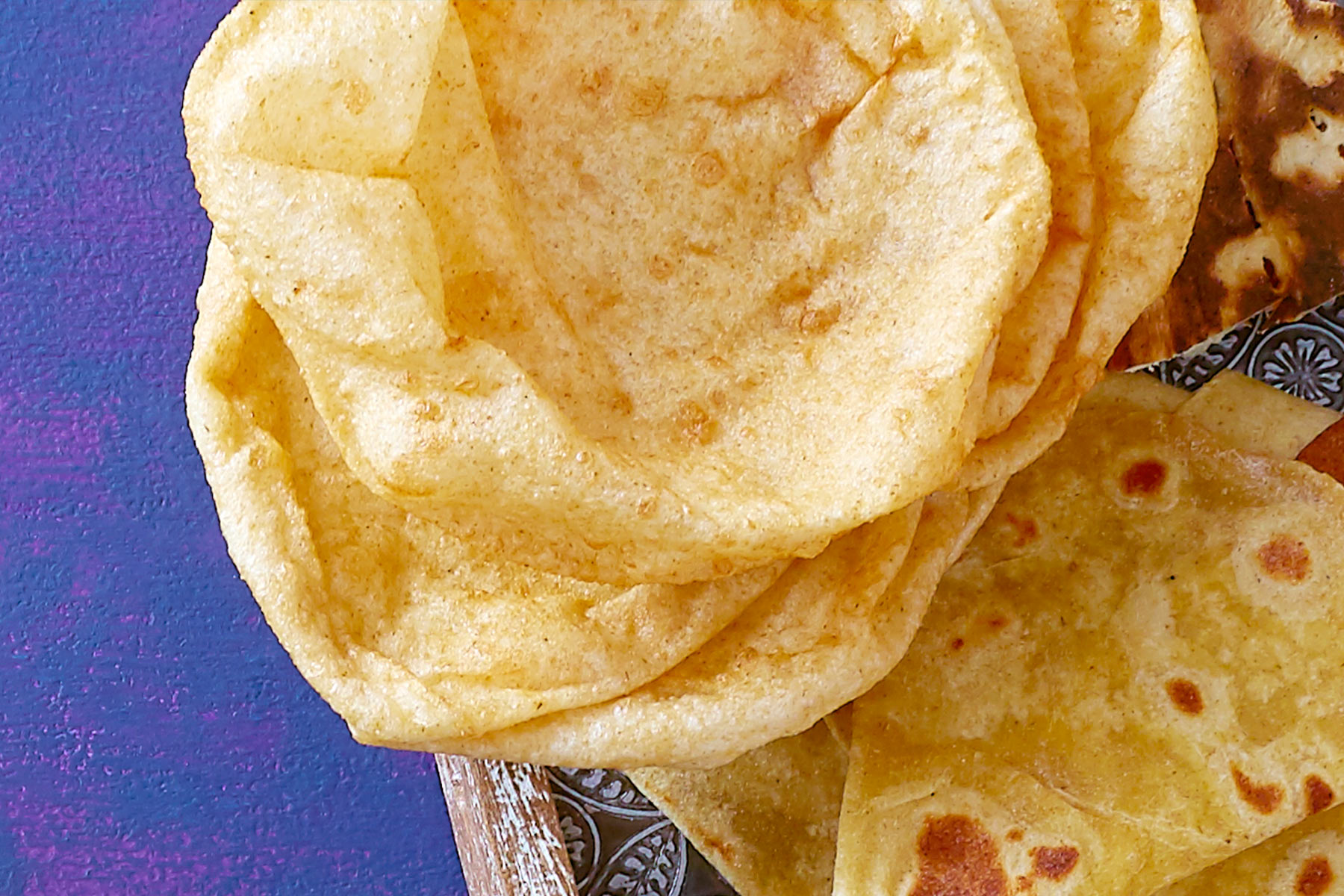 Poori
rnA puffy, deep-fried bread that inflates and settles and is often served alongside channa masala (spiced tomatoes and chickpeas).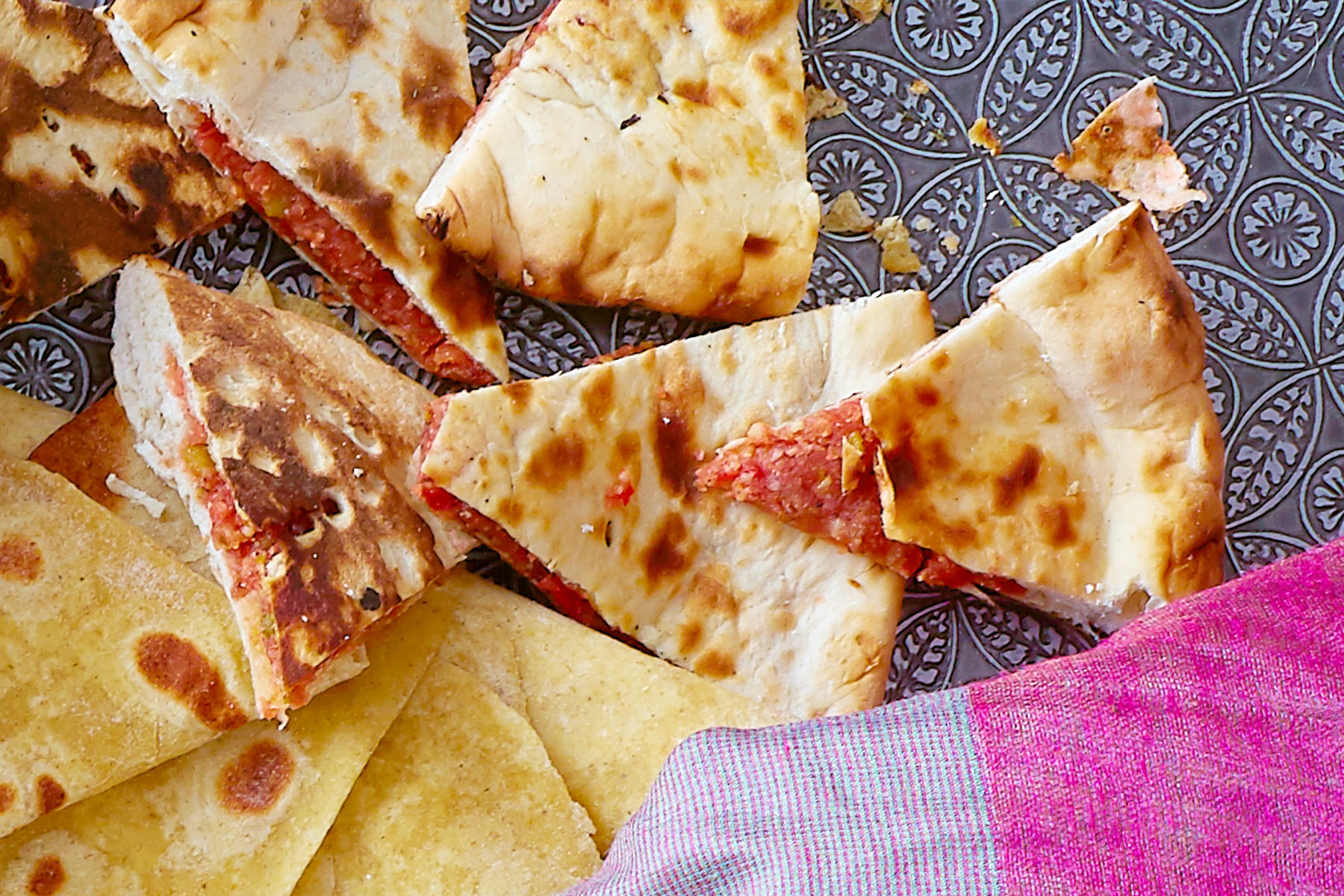 Kashmiri Naan
rnA specialty of the northern Kashmir region, stuffed with spiced dried fruits and nuts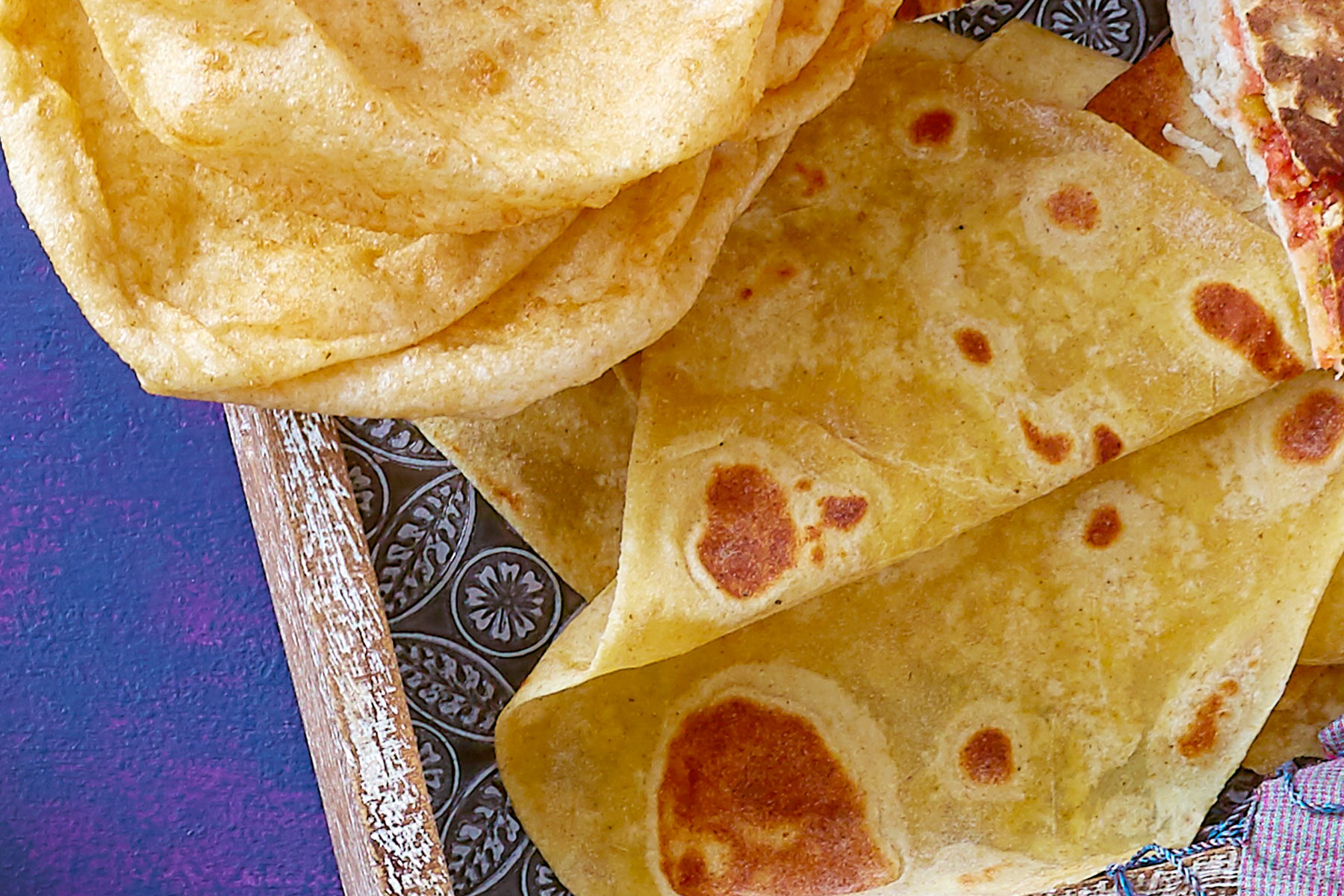 Chapati
rnWhole-wheat griddled flatbread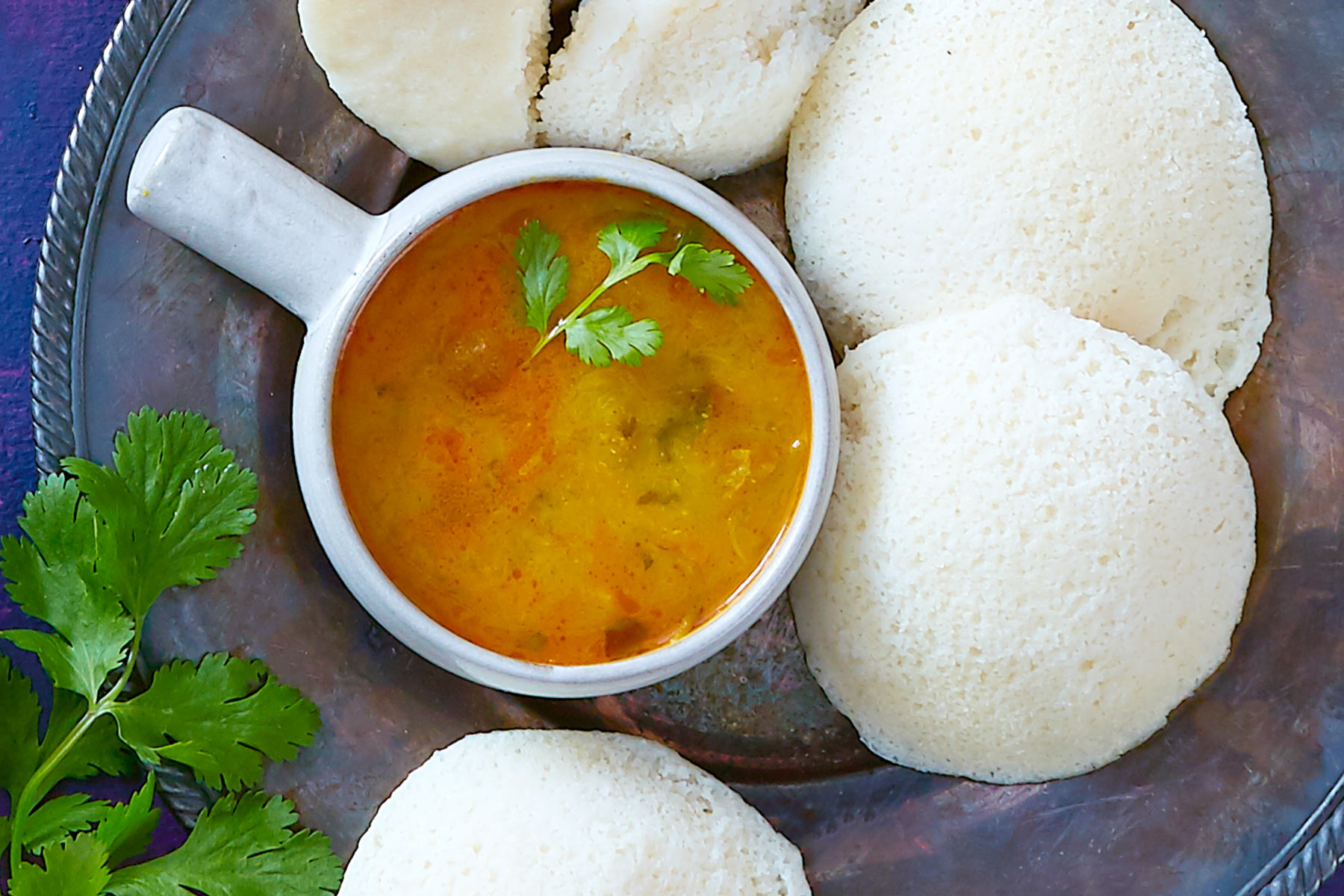 Idli
rnFluffy, steamed rice-batter saucers, often served alongside rasam or sambar for dunking in the southern states of India.
Save
Save
Save
Save
Save
Sweets
The complement to salty, tangy, spicy, is sweet. So Indians treat their desserts with due care, bringing together the sacred cow and the tastes of the Mughals in a creamy, colorful world of milk and sugar, syrup and spice.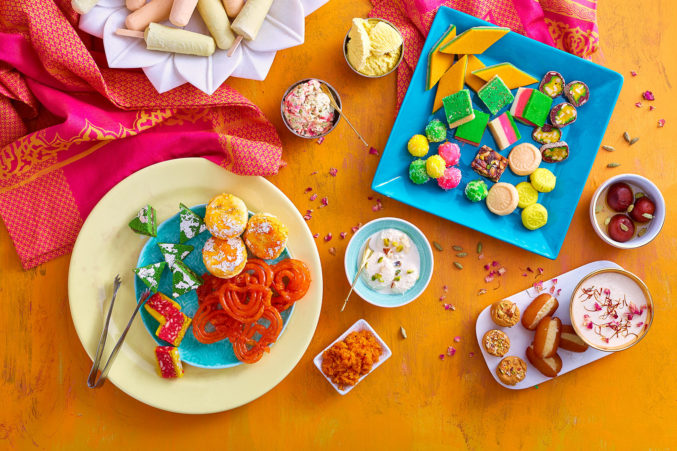 Common Indian Sweets
Save
Save
Save
Save
Save
Snacks
The Beginner's Guide to Chaat
Everything you wanted to know about the Indian snack but were too afraid to ask.
Chaat takes a dozen different forms, but at its most basic, consider it to be an Indian version of nachos. A crunchy base—fried crackers, crushed samosas, potato patties, or puffed rice—forms a bed for chopped onions, cilantro, tomatoes, and mung bean sprouts. In lieu of cheese sauce, there are cooling rivers of yogurt (dahi) topped with tamarind and cilantro-mint chutney. These perfect bites are glorious, playful and messy, an addictive collision of tangy, crunchy, spicy, and slightly sweet.
Though apocryphally tied to the North (Delhi), chaat is beloved everywhere in India. There's no wrong way to approach it. If it's your first time, maybe you want the extravagance of sev puri from Mumbai, showered in a confetti of crunchy fried noodles. But I consider pani puri the king of chaat, the only one so exquisitely interactive and self-contained.
Step up to the counter. At
Taj Chaat House
in Irving, $3.50 will get you six shatter-thin puffs. The chaat wallah will punch a hole in each with a deft thumb before stuffing them with finely diced potato and chickpeas. They will then be dipped in tamarind water, then cilantro-mint water, before being nestled in a Styrofoam bowl. Back at your table, lift one carefully to your mouth; it will slosh a little along the way. Crunch down and your mouth will flood with a sweet-tart savory rush that catches you off guard no matter how many times you've done it. Wipe your chin, grin, and repeat.
Other Common Indian Snacks
Samosa
A sturdy, pyramidal fried snack often filled with potatoes and peas and fragrant with whole spices. They're best fried to order and served piping hot with tamarind and mint chutneys and a dusting of chaat spice.
Our pick for samosa
:
Spice 'N' Rice
.
Egg Puff
A hard-boiled egg is tucked into a purse of puff pastry along with a rich, wonderful onion-tomato-spice filling with notes of coriander, turmeric, ginger, mustard seed. The parcel is savory and unctuous, rich and flaky, and makes an absolutely delightful mess of flaky puff pastry crumbs when you accompany it with a cup of chai tea.
Our pick for egg puffs
:
Amaravati.
Chili bhaji
Like a jalapeno popper, this instantiation of street-stand food involves a jalapeno dipped in seasoned chickpea batter, fried, and topped with raw chopped onions and often escorted by a silky tomato chutney.
Our pick for chile bhaji
:
Sarigama Indian Café and Supermarket.
Don't Forget Dry Snack Mixes
Savory snack mixes, like spiced banana chips, cashews rolled in black pepper, crunchy roasted chickpeas or mung beans, fried knots of dough, and the loose, spicy-crunchy blend simply known as "hot mix," are all part of the vast Indian snack repertoire. You can find them on the shelves of Indian groceries like
Taj Grocers
,
Patel Brothers
, and
India Bazaar
. Purchase by the pound at
Royal Sweets
.
Save
Save
Save
Save
Save
The People You Need To Know
Over the past three decades, the Indian population in Dallas has expanded, with an influx of South Asians in the '90s and another boom recently. It's now a thriving, multi-faceted community, laced with culture and the accoutrements of culture: eateries and temples, veterans and trend-setting entrepreneurs, who are blending east and west, old roots and a bright new future. The profiles below shed light on the changing—and growing—Indian presence in Dallas, from those who first brought us chicken tikka masala to those introducing us to Indian ice cream or the ancient system of wellness called Ayurveda.
The godfather of white-tablecloth tikka masala.
Pardeep Sharma says that when he opened India Palace in 1985, his concept of Indian fine dining was a tough sell. "People thought curry was one dish—you just add curry powder and make a dish out of it," Sharma says. "We had to explain that we use different spices, that it's made from scratch."
Originally from Delhi, Sharma came to Dallas in the early '80s after taking a restaurant course at New York University. When he opened Kebab 'N' Kurry in 1982, the homey BYOB spot in Richardson was one of the only Indian restaurants around. It quickly became a hangout for young Dallas attorneys who would sit in their cars, waiting for tables to turn. A few were so enticed by the exotic menu they memorialized it in a song. "They went through the whole menu—started with the first item and went straight through to dessert," Sharma says, chuckling.
He wanted to try something different at his second restaurant, in North Dallas. "India Palace was a little bit larger, a little bit more fine dining, so we could show off our culture and food." But it wasn't easy. The detail-oriented restaurateur with a sharp eye and a presence in the dining room spent a lot of time on the floor, explaining his exotic dishes.
While India Palace has become an institution in the three decades since then, its owner is always tinkering, revamping the décor, playing with new menu items. That said, Sharma, who also owns the fast-casual Roti Grill in Uptown, knows what his customers want. India Palace is where many had their first taste of the velvety cream-and-tomato masala that so seduced the British. Like the tortilla soup at The Mansion, it's an icon.
"The chicken tikka masala, I can't change," Sharma says. "They cannot get over the chicken tikka masala."
An innovator of healthy, hip Indian fusion in the heart of downtown.
Navin Hariprasad wants people to see Indian food as stimulating and vibrant, not heavy. So it helps that his Spice in the City is located amid the bustle of downtown, a bright oasis tucked into the historic Power & Light Building. With a terrace overlooking the pool, it's the perfect cosmopolitan setting for his contemporary Indian fusion.
Born in Dallas and raised by a mother who was a strict vegetarian, Hariprasad intended to be a pharmacist, but veered toward nutritional science instead. His culinary vision reflects that career path, emphasizing healthy ingredients—wild-caught seafood, grass-fed meat. Yet his menu can still satisfy traditionalists. You can get a halal kathi roll, a variation on the popular Kolkata street food, the paratha flatbread with spiced steak with a lick of heat. Hariprasad's raita is creamy and fragrant with toasted mustard seeds; his vegetable korma soothes with cashews and coconut milk.
There are plenty of surprises, too. The breakfast menu features tacos—including one with chicken curry alongside egg and cheese—courtesy of Cruz Macias, who was lead chef at Gloria's for 10 years. Marcias oversees the breakfast shifts as well as the Indo-Mexican portion of the menu. And Hariprasad reached out to Houston-based chocolatier Annie Rupani, whose Houston-based hand-painted chocolates come in flavors like garam masala and cardamom rose.
With vegan options and swanky cocktails now in place, Hariprasad has already identified his next fusion challenge: repurposing an elevator shaft as a chef's table.
The Empire of Indian Ice Cream
Kaurina's specializes in a traditional Indian sweet.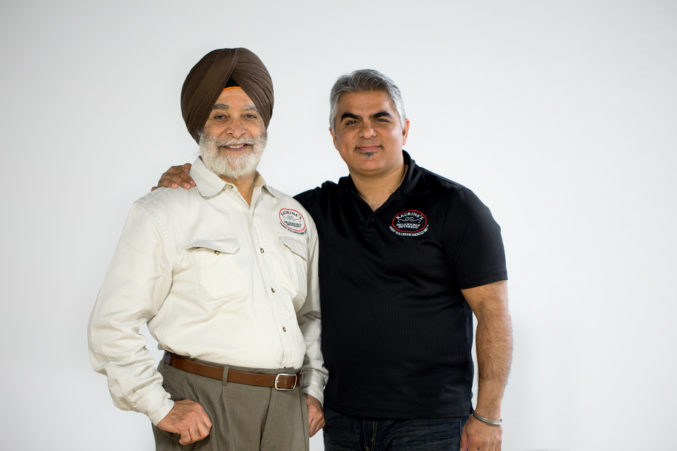 The Singh family specializes in the traditional Indian dessert kulfi, made from slowly caramelizing milk, stirring until it turns thick and the sugars appear tawny, before being frozen in the form of a popsicle. The result, which they sell as Kaurina's Original Kulfi, is neither custard nor gelato, almost more fudge than ice cream. It is velvety and dense under the teeth.
"It's been around for hundreds of years," says Aman, the son in the business and Kaurina's executive vice president and chief operating officer. "There are large Indian food companies making kulfi, commodity brand kinds of things with artificial flavoring and coloring, but no one that specializes. This is the only company that does [kulfi] as our only product."
The Singh's niche business started in their home kitchen in Dallas. They based their treats on the flavors remembered from the Punjabi vendors who are commonly seen trundling their carts. There is creamy malai, suffused with warm notes of roasted, ground cardamom. Another is pista, with the grit of deep-green pistachios. They also offer kesari, lush with saffron. The process is simple, the flavors indebted to the regal Mughal courtiers' tastes for costly spices and nuts.
But Aman's mother, Jas Singh, started simply.
"At that time,"Aman says, "our Indian cuisine wasn't readily available [in Dallas] as it is now. Lots of folks were making things at home. My mother found a recipe for kulfi."
She had the patience to caramelize the milk as it should be—it is, after all, the primary determinant for the fudgy texture. Aman remembers the stir it made among friends, who would bring out-of-towners to try it. The Singhs had no inkling of how to scale up the kulfi business, nor any particular need to. His father, Hari Singh, with a background in geology, had moved the family to Texas to take a job with ExxonMobil, and then gone on to open a wholesale jewelry business that was proving profitable.
But by late 1990s, the Indian community in North Texas had grown, experiencing an influx of South Asian immigrants from India, Pakistan, and Sri Lanka. The Singhs remembered when every trip to India included an extra suitcase for the shopping list of things to bring back. But now they were starting to see restaurants and grocery stores proliferate, catering to a new and stable community. That's when they started exploring kulfi again. Things came together remarkably fast.
Initially, they handed out samples to businesses—mostly Indian grocery stores—of the kulfi they'd made in individual molds. The stores reported selling out the same day, Aman says. With their support and encouragement, Aman and his parents persisted. They bought more molds. By 2000, they had moved to their current facility in Far North Dallas and added more flavors: vanilla, strawberry, and chocolate, joining the classic trio of mango, malai, and pista. In 2004, Aman quit his job to join the business full-time with the goal of broadening the market, realizing its crossover appeal. Ice cream pint flavors now include coconut and chikoo, a sweet tropical fruit.
In 2012, they took home first place at the World Dairy Expo Championship in Wisconsin for their original malai kulfi in the Innovative and Creative Products category. ("They'd never tried anything like it," Aman says.) But the true windfall had come in 2011, when Costco picked them up, pushing their market from the 60 to 70 shops in North Texas to distribution nationwide. Aman never dreamed they would be "the Henry's of Indian ice cream," he says, drawing a local comparison. Meanwhile, the confluence of demographics and demand have made Dallas the home of what may be the nation's only boutique kulfi producer. If you have not reached into a Costco freezer or the Irving or Richardson IndoPak Supermarket cooler for one of the fudgy, beguilingly flavored frozen treats, you should.
"We're kinda maxed out at capacity right now," Aman says. The family's current goal is to open a new, larger facility by the end of the year. Meanwhile, Aman still remembers when the business was a home operation—when every evening they cooked milk on the kitchen stove and every morning he went out to deliver the frozen gold.
Ayurveda Ambassador
In the kitchen next door, East meets West with classes in vegetarian Indian food and living with the seasons.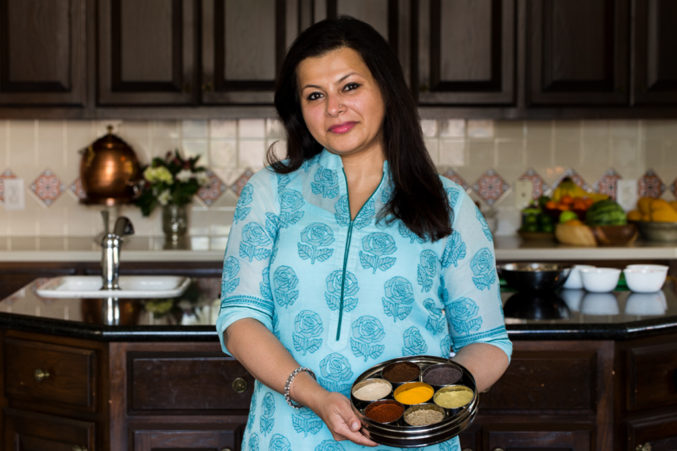 By the time I leave her house in a tranquil community in Irving, she has laid before me her special blend of Indian spiced nuts, warmed me with her chai tea blend, and told me that I was most likely of a constitution that was susceptible to having cold hands and feet. I most likely enjoyed to graze on salads, she added, telling me that I probably need to ground myself with soothing things like avocado. Sapna Punjabi-Gupta was right. And the constitution she was referring to, according to Ayurveda, is "vatta."
Ayurveda, the thousands-of-years-old Hindu system of health and wellbeing, is centered on the notion of balancing elements in the body—air, fire, water, earth, ether, according to ancient Vedic tradition—in order to achieve wellness. Integrating nutrition, meditation, and exercise are part of a vegetarian lifestyle. Spices aid digestion and a balanced system promotes immunity. One eats according to the seasons, but also with mindfulness to one's dominant
dosha
: vata (wind), pitta (fire), or kapha (water).
All of this Punjabi-Gupta blends into her multi-faceted work (
Naivedhya by Sapna
). A registered dietician with a Masters in nutrition, Punjabi-Gupta has done extensive work in endocrinology and specialized in neo-natal nutrition at Baylor University Medical Center, but also has a certification as an Ayurvedic practitioner. It's this she brings to her work, part of a growing awareness about the places where East and West can meet—in her case, in delicious dialogue.
Many people had asked her, she says, how it was that Indian vegetarian food was so satisfying. Colleagues at Baylor, seeing her vibrant lunches, confessed their despair at facing yet another tofu burger. Her mission became providing people with more balanced, nutritionally sound options. And people were hungry for it: People who attended the classes she held out of her home, or the director of the Crow Collection of Asian Art, who saw possibilities for awareness and education. She sought to integrate Western nutritional science with the Eastern tradition to make it practical.
"I value evidence-based science, but I also have my Indian roots," she says.
Punjabi-Gupta was born and raised in Mumbai, where her mother still lives, and came to the United States to pursue her Masters at a university in Cleveland, where she met her husband. Baylor in Dallas was her first and only clinical job, but five years ago, she left in order to spend more time at home with her children. This was the beginning of ushering in a new phase in her life. "I opened my home and I opened my doors," she says, with the aim of sharing what she knew: Western nutrition overlaid on what was deeply familiar and intuitive.
Save
Save
Save
Save
Save
Get the SideDish Newsletter
Dallas' hottest dining news, recipes, and reviews served up fresh to your inbox each week.