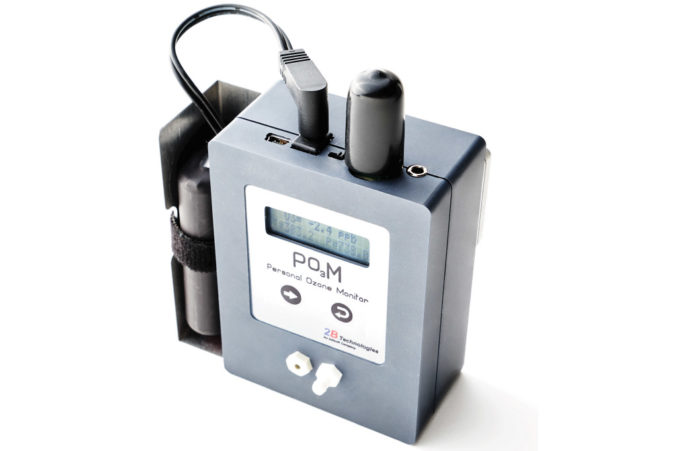 This Little Widget Might Save Your Life
North Texas' unhealthy air has motivated some citizens to take matters into their own hands.
A 25-year-old who has lived his whole life in Dallas has never breathed air that doesn't violate EPA smog limits. North Texas has long known it has an air-quality problem, but not with specificity. The 10-county area has just 20 EPA air-quality monitors that are supposed to cover the air breathed by roughly 7 million people. Dr. David Lary, a physicist at UTD, says that's not nearly enough. His research indicates that air quality can change from one block to the next.
Lary is leading a consortium of environmental organizations and cities in a campaign to Johnny Appleseed pollution sensors across the region. Downwinders at Risk, a clean-air group that has partnered with him, recently acquired two palm-size monitors that gauge pollutant levels with lasers. The monitors reached the market earlier this year, and each one costs $5,000. The organization intends to bring its monitors to Wise County, an unmonitored corner of the region that the Texas Commission on Environmental Quality's research indicates may have some of the worst air in North Texas. If the monitors bear this out, the state could be compelled to bring North Texas into compliance with a more stringent standard.
The goal is to blanket North Texas with a grid of sensors and to develop an app that will provide real-time air-quality information. Think Google Maps for pollution avoidance. Instead of an Irving monitor telling you what's going on in Arlington, there will be hundreds of monitors capable of telling you what the air is like outside your front door.
---
SMOG IN DFW 2007–2016
DFW has been in continual violation of the Clean Air Act since the first federal smog standards were passed by Congress in 1991. While we've made air-quality progress over the last 10 years, we're still not meeting the 2008 smog standard of 75 parts per billion, much less the lower, more protective 2015 standard of 70 ppb that scientists now recommend. —Downwinders at Risk