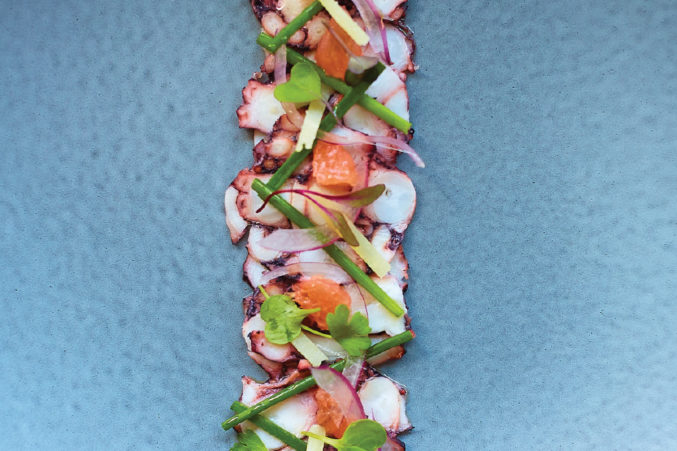 Abacus Is Still Going Strong
Almost two decades later, the McKinney Avenue restaurant still feels modern.
When Kent Rathbun departed abacus amid a legal imbroglio, some might have thought the earth would open up under McKinney Avenue. But the brand has stayed assiduously consistent, thanks to chef Christopher Patrick. Eighteen years after its opening, Abacus still feels modern, though not as adventurous as it once might have seemed. The decor is slightly corporate; the wine list is marked less by versatility and more by cachet. Our server seemed bemused, perhaps because we passed up the $62 Comanche buffalo. I was more interested in seeing how they leaned intelligently into venison's lean minerality, bringing out its best with forest mushrooms, peppery braised arugula, and blackberry gastrique. A dish lovely and unusual in its rusticity was pan-seared striped bass with cannellini beans and smoky bonito fume, warmed by apricots' sweetness. The M.O. is less spicy kick and more clean, naked, European- and Asian-inspired flavors. An octopus carpaccio was a fine example: a chic parade of impossibly thin slices, their butteriness enhanced with grapefruit supremes and manchego. For dessert, apricot gyoza—like fried pies, their insides hot and sweet—were plated with cinnamon architectonics, black sesame granola, a toffee lace tuile, and lemon-ginger sorbet. The result was borderline interesting, but less dialed-in than the pastry chef's predecessors'. Mostly it was many parts. Next time, I'd go for a scotch instead.