Hand-spun and hand-woven textiles were India's greatest commodity for centuries, until the industrial age slowed the spinning wheel to a near stop. This spring, the world's foremost Indian handloom revivalist, Rta Kapur Chishti, will bring saris, stoles, and scarves directly from artisans throughout India straight to Dallas, the first stop on her U.S. lecture tour. Which means you get dibs on her collection of one-of-a-kind masterpieces, sans the middleman markup. Chishti will speak about the traditional textiles at the Crow Collection of Asian Art and offer everything from ethereal silk stoles ($45 to $55) to textured cotton-and-gold saris (around $300) in the Lotus Shop. The most luxurious items in her cache: silk saris woven with pure gold thread available for around $1,000—a steal when you consider that each 6-yard-long textile takes eight months to make. So whether you're searching for a stunning wedding garment, creating a custom gown, or using the textiles for unique home decor, know that your purchase will also help revitalize an art form that's hanging by a pure gold thread.
Haute Heritage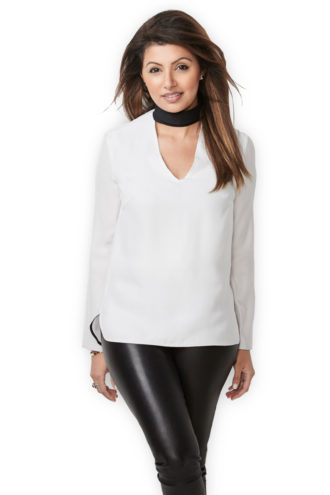 Lizna Kabani's love of fabric started at age 4. She fondly recalls the scents of dyes and piles of printed fabrics stacked at her grandfather's textile factory in Karachi, Pakistan. She says, "I loved seeing the process of the machines rolling and pressing the fabrics. I always tried to imagine what people would make out of them." After a stint studying design at LaSalle College in Montreal, Canada, her heart (and fiancé) led her to Dallas, where she launched an eponymous line of sophisticated contemporary apparel last year that is made in the United States. We hear Nina Garcia is a fan of the bodysuit, and Stephanie Hollman of The Real Housewives of Dallas can be seen sporting the designer's streamlined looks. Shop the line of silk dresses and separates at ZAR Clothier in Southlake or lizna.com. —Stephanie Quadri
Get the ItList Newsletter
Be the first to know about Dallas' best events, contests, giveaways, and happenings each month.