From November 2016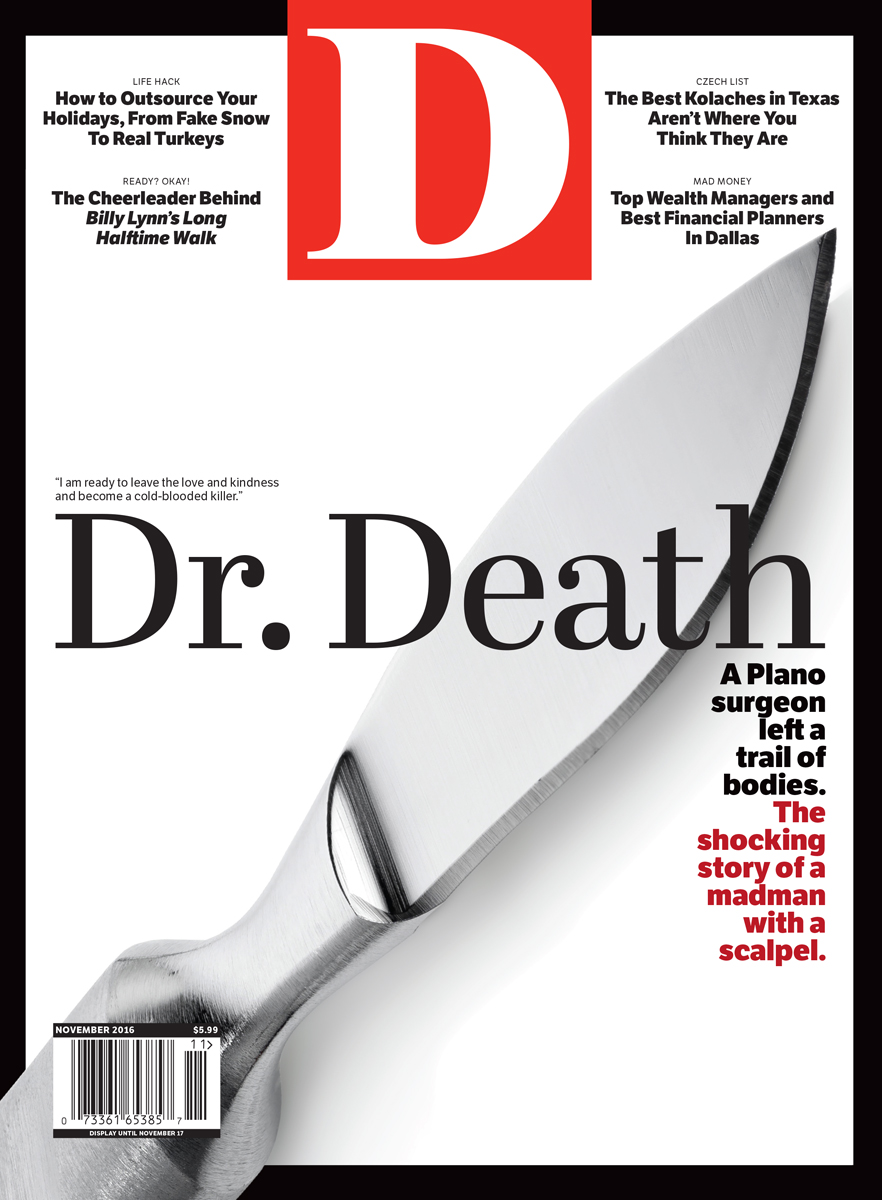 Frances Rutchik Gardner, a certified financial planner at ARMOR Wealth Management, in Addison, doesn't talk to her female clients only about laddered bonds, fixed income assets, and estate settlements. She also talks to them about sex.
"I get some clients who have been married for 40 years and their husband has passed away, and they want to get back into dating or into finding a companion," Gardner says. "A lot of them want to spend money on a cosmetic refresh, because they haven't had someone else looking at them nude in decades. That's something I know how to ask them about. But a lot of male financial advisers just can't have that kind of conversation."
You can forgive a man who manages money for not being comfortable asking a woman how she's feeling about her body. But sex lives are not the only thing that male financial advisers are vexed over when dealing with female clients. A handful of recent studies have found that financial planners are struggling to keep their female clients happy, even as women are taking more control of their finances and the finances of their families. In 2011, the National Bureau of Economic Research found that a whopping 70 percent of women leave their financial adviser after their spouse dies. And Boston Consulting Group found that 73 percent of all women—not just widows—are dissatisfied with the treatment they get from financial-services professionals. The survey's female respondents said that advisers often speak mainly to their male spouse during meetings and don't offer them the same range of investment options that men are offered.
Considering that women nationwide now directly control $5 trillion to $9 trillion in private wealth, this could be an increasingly costly problem for financial planners and for the female clients they may be missing out on.
"What it comes down to," says Bryan Lee, founder of Strategic Financial Planning, in Plano, "is that we as men need to understand women's needs better."
"When I go to study groups," Francis Rutchik Gardner says, "I'm the only female adviser in a group of 40 people. That's been the case for 20 years."
Reaching that understanding needs to happen fast. Fidelity Investments released a report last year that found that more women than ever are in charge of day-to-day finances in their households and that 19 percent of women now handle the long-term retirement planning—up from just 9 percent in 2011. The percentage is expected to continue to rise.
That presents a problem for the financial planning industry, which is dominated by men already struggling to maintain their female clients. The Certified Financial Planner Board says women make up just 23 percent of all certified planners, a figure unchanged in a decade. Three years ago, the CFP Board launched an initiative to recruit more women to address what it awkwardly dubbed "the feminine famine in financial planning."
"When I go to study groups," Gardner says, "I'm the only female adviser in a group of 40 people. That's been the case for 20 years."
As the industry waits for female reinforcements, some male advisers are looking for ways they can better address women's financial needs. Lee spent a week recently with a psychotherapist who specializes in working with people on money issues. They focused on ways Lee could better talk to all of his clients, especially his female clients.
"We're really not in the money business as financial planners," Lee says. "We're in the people business. But we spend a lot of time understanding the mechanics of investments, often to the detriment of understanding people."
And yet, when it comes to what they want out of their long-term finances, are women any harder to understand than men? In some ways the sexes are more alike regarding investing. In a 2015 analysis of nearly 12,000 investors, Michael Liersch, head of behavioral finance at Merrill Lynch Wealth Management, wrote: "When you control for factors such as age and lifestyle goals, the risk-taking profiles of men and women aren't all that different."
But Liersch did find some key differences. Women are less likely to tinker with their portfolios in hopes of improving returns, his research showed. And women are less confident in their knowledge of the markets. When they were asked if they agreed with the statement "I know less than the average investor about financial markets and investing in general," just 27 percent of men agreed, compared to 55 percent of women.
That was how Dallasite Jean Moses felt when she first went to a financial planner some 15 years ago. Moses, now 83, had made a good living as a schoolteacher, a fashion model, and a saleswoman and national manager for Waterford Crystal. But she was spending as quickly as she was earning. So with retirement looming and with limited knowledge of investing, she sought help.
"I don't like to ask for help," says Moses, who is married with two grown children and who is primarily responsible for the finances in her household. "I think a lot of women who are self-made feel that way, too. You don't want someone else telling you what to do when you've been calling all the shots all your life. But I decided I needed help, because I really didn't know anything about investing. And I didn't want to learn about investing, either. Why not just pay someone to do it for me?"
Moses gave clear direction to her advisers at Murphy & Sylvest, a financial planning firm in Dallas. In retirement, she wanted to continue living the lifestyle to which she'd grown accustomed. Moses had worked her way out of an impoverished childhood in South Texas; she wore clothes made from flour sacks. At the very least, she didn't want to run out of money and become a burden to her family.
Staying solvent as they age is a key concern for many women. "I have had women with $30 million begin every meeting with me by saying, 'I don't want to be a bag lady,' " says Thomas E. Murphy, CEO of Murphy & Sylvest. "In 30 years in this business, I have never had a man express anything close to similar sentiments."
There's a good reason women worry more about running out of money. The Social Security Administration says women live, on average, two years longer than men. Women also, on average, earn less than men. Census Bureau data shows that women with a high school degree make about $300,000 less than men with high school degrees over a lifetime, and women with college degrees make about $700,000 less. In part, that's because more women than men leave the workforce for significant periods to care for their children or their parents.
You might think that financial gap would make women more inclined to push for higher rates of return in their long-term investments. But the opposite may be true. Gardner and Lee say most of their female clients are steadier investors than their male clients and less inclined to alter their portfolios to try to game current events in the market. "Some men really feel that they have to win with their investments," Gardner says. "Most women don't care about their rates of return or about the details. They just want to reach their goals."
That's what Moses wanted from her planner. "I'm very comfortable now," she says. "This is a scary time, but I don't lose any sleep over it, because my plan and my advisers are so good."
Get the D CEO Newsletter
Stay up to speed on DFW's fast-moving business community with weekly news reports, interviews, and insights.