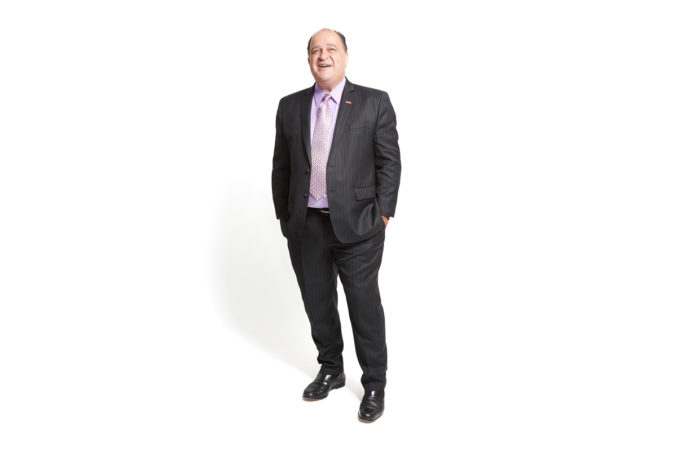 Mayor Maher Maso Has a Plan For America's Fastest-Growing City
The longtime Frisco civic leader wants to keep locals in charge.
At what point did you realize that your alliterative name was also a homophone for a job title and that you were destined to become a mayor?
[laughing] People started making fun of me pretty quick, so, you know, triple M, quad M, whatever you want to call it.
Quad M?
My middle initial is M also. It's my father's name. It's M-A-M-D-O-U-H. Don't even ask me how to pronounce it. [laughs]
This isn't a Joe Theesman versus Thiseman thing, where you change the pronunciation of your name because you knew it was gonna get you elected?
It's funny, because the real way you say my name is May-her. It's with an H. But people say it so fast now, it's Mayor Mayor. I've gotten used to it.
Frisco voters recently shot down a property tax increase that would have supported schools. People move to Frisco because of the great schools. But then they're not willing to pay to keep them great?
I think our citizens have always supported our schools. And, obviously, there's a lot of national politics going on. It was a timing issue, and some outside groups got involved, and it was much easier to say, "Just don't raise the taxes," than to look at what's needed.
What's the biggest issue as mayor that you're wrestling with right now?
Oh, boy, that's a tough one. We've been a very fast-growth city since the mid-1990s. The growth is always challenging to keep up with. But probably the biggest issue is local control. You know, the state of Texas is very proud to tell the federal government not to interfere in the state. But they don't seem to treat local municipalities that way.
You mentioned growth. When do you think Dallas will officially become a suburb of Frisco?
[laughs] We're really working hard—and I believe Dallas does, too—to make sure everybody sees us as a region. I gave a speech to the British American Business Council in London a few months ago, and I tried to put it in perspective for them. Texas is the size of four UKs, and it's such a diverse state. Dallas is the glue for our region. But we joke about it. When people say, "Where's Frisco?" I say, "Dallas is our suburb to the south."
Have you taken a ride in Jerry Jones' fancy new helicopter yet?
Oh, not at all. We're blessed to have Jerry Jones out here, but I haven't had that pleasure yet.
How did you convince him to put the Star in Frisco?
There's been a lot of interest in how we were able to do it, who approached whom. It was mutual. They knew where they wanted to be. We knew we'd love to have them. The financial negotiations were over in about two weeks. I've seen the city grow from 6,092 people when I got here to 157,000 now. In all my years of service, we've had great partners. But the Cowboys and the Jones family over-delivered. They under-promised and over-delivered.
You've been elected mayor three times. What's next when your term ends, in 2017?
This is my last term. I don't know what I'm going to do. I love the charity work. I love economic and international development.
We need a city manager here in Dallas.
[laughs] Mayor Mike Rawlings is a good friend. I remember having lunch with him in D.C., and I was very blunt. I said, "Look, I want Dallas to succeed, because the more successful Dallas is, the more successful we are." I put it right out to him. I said, "The first thing you need to do is make sure you have a vibrant school district."
So what I heard you say there was yes, you're gonna take the job. It has a ring to it. City Manager Maher M. Maso. You start in January.
I'm glad you're the hiring manager. That will work out really well.