Four Corners Brewing Co.
Established: 2012
Variety of Beers: 9
Top Seller: Local Buzz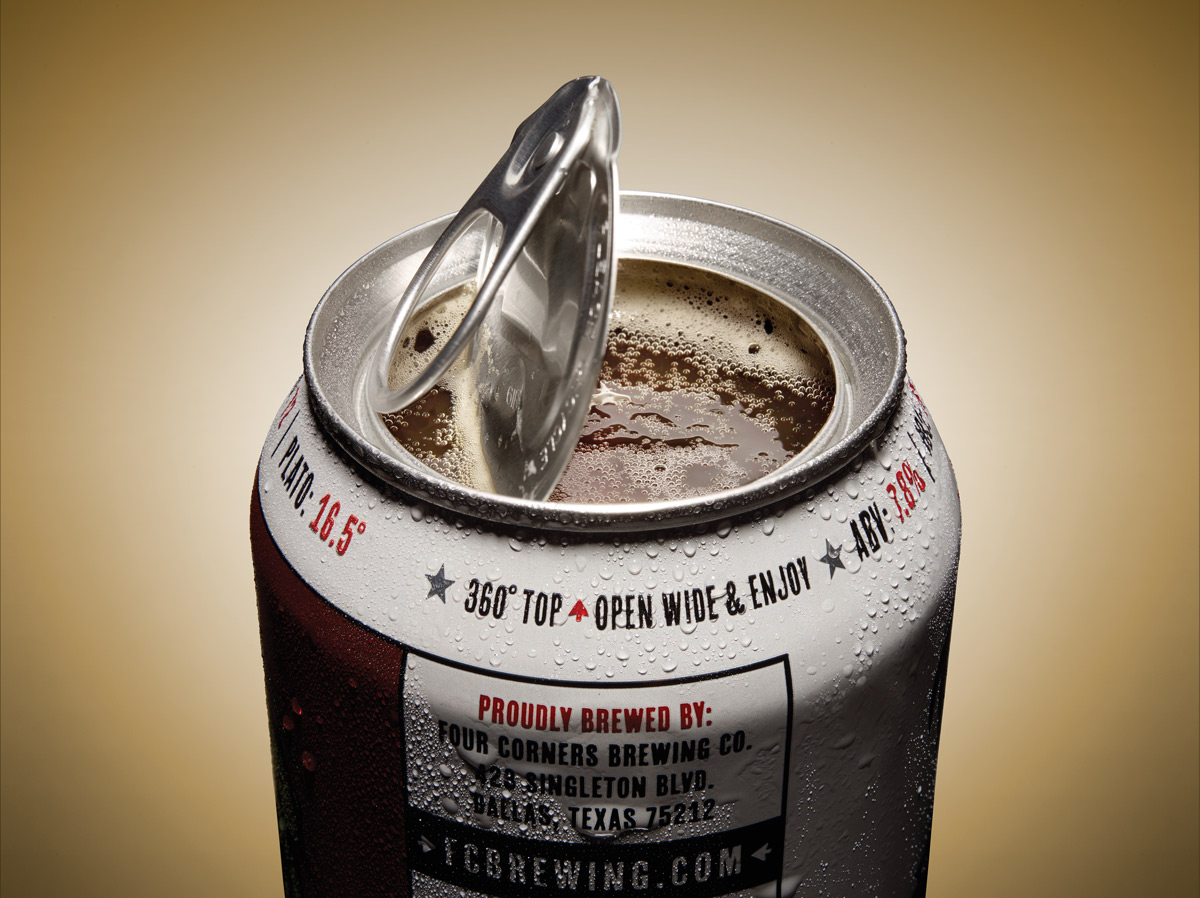 Four Corners Brewing Co. didn't sell its first keg of beer until 2012, but its roots
go back to the first-ever Brew Riot event in Bishop Arts in 2009. Back then, George Esquivel and Greg Leftwich were just two home-brew nerds looking for a niche. But at Brew Riot, they both found something better: an ally. 


From there, it wasn't easy. They got some initial funding from friends and family; one of their backers jokingly refers to himself as the "Hoppenheimer Fund." But Esquivel and Leftwich's biggest obstacle was bad zoning laws. They had to meet with every member of the City Council and the city manager merely to get started. And by the time they began to brew in the Trinity Groves area, Dallas was already being introduced to other promising, upstart beer makers in the area. The pace of the first year was frantic, the mood was exhilarating, and the pressure to succeed, immense.




"There are no minor leagues in the brewery world," Esquivel says. "You hop in, and you're among giants. You have to find a way to clearly define your space."




Their goal was to design beers that paired well with the climate and palate of Dallas. It wasn't enough to make a good beer. They wanted to make beer that uniquely reflected Dallas culture. Part of that, maybe not surprisingly, is the packaging. In 2014, they sold their first can with the iconic "full open" 360 lid (see photo below). They are the only brewery in Texas to use this particular can, designed by Crown Cork & Seal. "It looked incredibly badass," Leftwich says.




And now, they've outgrown their Trinity Groves location. They plan to relocate to a new home on Ervay Street in The Cedars by the end of this year.




"It's less about what the neighborhood around us is like or where we've been, and more about where we're going," Leftwich says. "It's about just needing a space to make more beer."






Revolver Brewing
Established: 2012
Variety of Beers: 15
Top Seller: 
Blood & Honey
This popular brewery,
lo
cated off a narrow country road in Granbury, is best known for its bright and refreshing Blood & Honey ale. The unfiltered American wheat ale is made with malted two-row barley and wheat, Fall Creek Farms honey, blood orange zest, and spices, and it's Revolver's best-selling (and best-tasting) brew. Beer nerds travel to the brewery from across North Texas every weekend for Revolver's recurring party, which runs from noon until 3
pm
every Saturday. Admission is $10, and guests receive a logo-printed pint glass, four 8-ounce tastings (two 8-ounce tastings for those who arrive after 2
pm
), and a tour of the facility.



Grapevine Craft Brewery
Established: 2013
Variety of Beers: 
12

Top Seller: 
Monarch Pilsner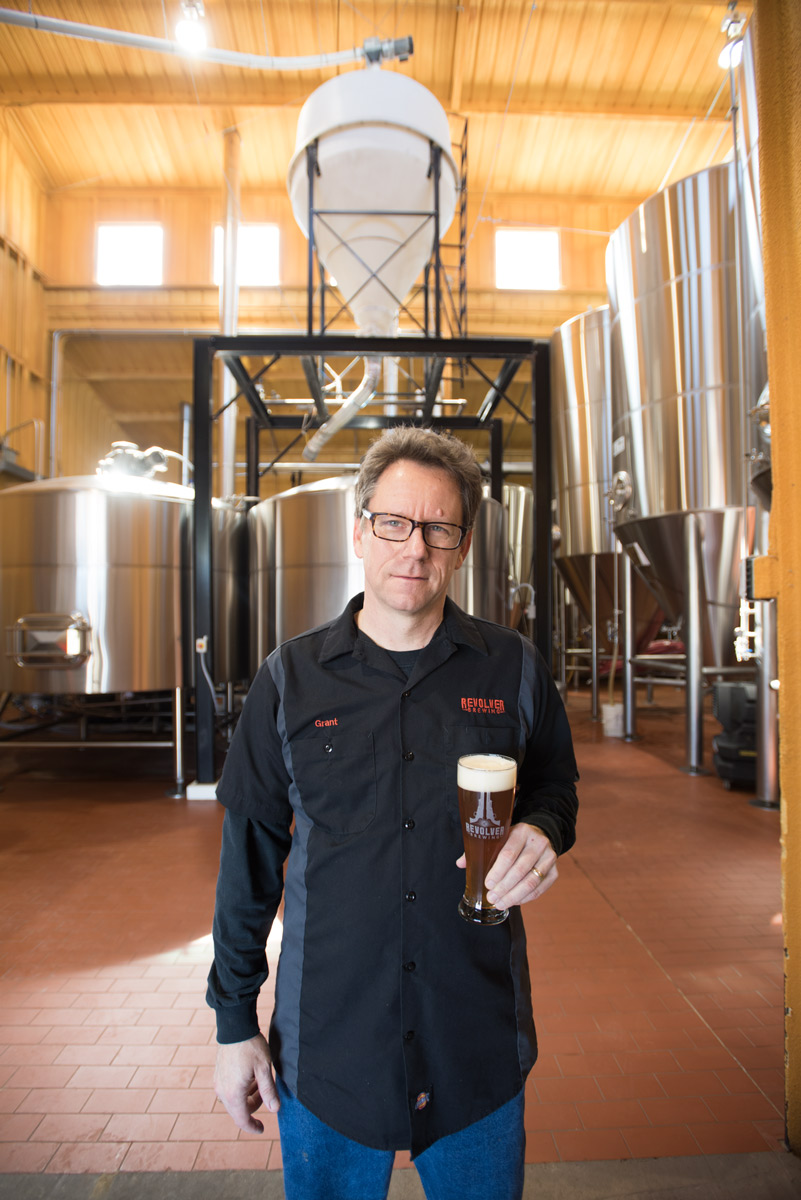 Founded in 2013 by Gary
Humble, Grapevine Brewery came out swinging. Winning a gold medal at the Great American Beer Festival for its Sir Williams English Brown Ale just one year into production, Grapevine Brewery immediately set a trajectory for dominance. Brewed with love and available in cans, Grapevine offers five year-round beers and seven limited releases. Much like the masters of the Great American Beer Festival, a panel put together by
D Magazine
also selected Sir Williams as our favorite local beer of 2014. It's just that good. Grapevine Brewery's path to beer supremacy seems unstoppable, and that's okay by us.



Community Beer Company
Established: 
2013

Variety of Beers: 
14

Top Seller: 
Mosaic IPA
Community Beer Company doesn't look very
inviting. It's located in a beige warehouse that could easily house a Walmart, with a mega-size parking lot to match. But once inside—an open room with high ceilings, from which twinkly lights dangle—any big-box-store fears are alleviated. A guitarist strummed acoustic melodies at the far end of the great taproom. Giant Jenga games made of two-by-fours were deposited here and there. Out back, a food truck awaited. But you're there for the beer. I tried the citrus-y Mosaic IPA, the cloudy Witbier, and the fruity Trinity Tripel. If you go on a Saturday between 2 and 5
pm
, you can snag a tour of the brewery at the top of each hour. Fifteen bucks ($10 if you purchase online in advance) buys three wooden tokens to trade for three beers at the bar (an extra $2 for a Community glass), and the selection is well-rounded. And, relax: there's plenty of parking.



Rahr & Sons Brewing Company
Established: 2004
Variety of Beers: 22
Top Seller: Rahr's Blonde
Some breweries are characterized by a swarm of bearded guys upholstered in plaid. Rahr & Sons Brewing Company isn't one of them. In the Near Southside neighborhood of Fort Worth, Rahr draws a diverse crowd including families, TCU students, cowboys—and, yes, even those with whiskers and flannel. The large, industrial space allows plenty of room for shiny brewing tanks and long picnic tables. Founded by Fritz and Erin Rahr in 2004 and guided by head brewer Nate Swan, the brewery produces 20,000 barrels a year, including its award-winning Rahr's Blonde, Ugly Pug, and Texas Red. Tours and tastings happen Wednesdays from 5 to 7:30 pm and Saturdays from 1 to 3 pm. Admission is $10.


Oak Highland Brewery
Established: 2015
Variety of Beers: 9
Top Seller: Freaky Deaky
Oak Highlands is one of North Texas'  newest breweries
,
but it already has a beloved lineup of seven year-round beers available in cans and two seasonal brews; the beers are flying off the shelves wherever they're sold. With good reason: the young brewery is delivering an unmatched combination of complexity and drinkability from its home in Lake Highlands. Its ambitiousness can be found in the Freaky Deaky, a Belgian Tripel-style ale. This is a beer with outstanding clarity, depth, and an intensity that belies the ease with which it goes down. But be careful, now. It hits the ABV scale at 10 percent, and you'll want to try the other beers while you can still stand.
Lakewood Brewing Co.
Established: 2011
Variety of Beers: 18
Top Seller: Lakewood Lager
Belly up to the sprawling wood bar inside Lakewood Brewing Co.'s taproom Wednesdays through Sundays, and sip a variety of drafts alongside a crowd of locals and beer lovers from all over. Its founder, Wim Bens, was born in Belgium and went to SMU. If you want to see how the suds are made, complimentary brewery tours run on the weekends. Those who prefer a dose of vitamin D with their buzz can bask in the dog-friendly beer garden. Lakewood offers five year-round brews, four seasonals, and a handful of limited releases; the brewery can produce up to 18 styles of beers in a year. Lakewood's best-selling beer is the Lakewood Lager, a Vienna-style lager that is light and malty. You should drink it. But it's just barely ahead of The Temptress, a rich, 9.1-percent ABV imperial milk stout. Drink that, too.
Peticolas Brewing Company
Established: 2011
Variety of Beers: 18
Top Seller: Velvet Hammer
Peticolas Brewing Company came on the scene in 2011 and made its presence felt right away with tenacity and sophistication. It earned a Great American Beer Festival gold medal for its Royal Scandal (an English pale ale) and took North Texas taps by storm with Velvet Hammer, its boss of an imperial red ale. Founder and soccer lover Michael Peticolas left the world of lawyering and transformed himself into a beer wizard just as the Dallas brewing explosion began. But timing isn't the only reason it's one of the city's flagship breweries. With numerous other awards spread across a roster of three year-round beers and 15 limited and seasonal releases, this is a place that just can't stop making good beer.  
Deep Ellum Brewing Company
Established: 2011
Variety of Beers: 18
Top Seller: Deep Ellum IPA
When Deep Ellum Brewing company opened in 2011, it was Dallas' first microbrewery in more than a decade. Bold from the start, its founders set up shop in the neighborhood once known for jazz and blues and have proven both cutting-edge—a switch from bottles to cans; creations like the extremely seasonal wet-hopped Hop Seeker—and prolific. Last year, DEBC broke ground on a new 15,000-square-foot space for barrel-aged and sour beer programs. (The Four Swords, an award-winning Belgian-style quadruple, is aged in Cabernet barrels.) The team expanded to include brewer Barrett Tillman, who opened the doors into the finicky, niche world of sour beers with Play Date, made with Medjool dates. Next up: spirits.


Texas Ale Project
Established: 2015
Variety of Beers: 7
Top Seller: 50 Foot Jackrabbit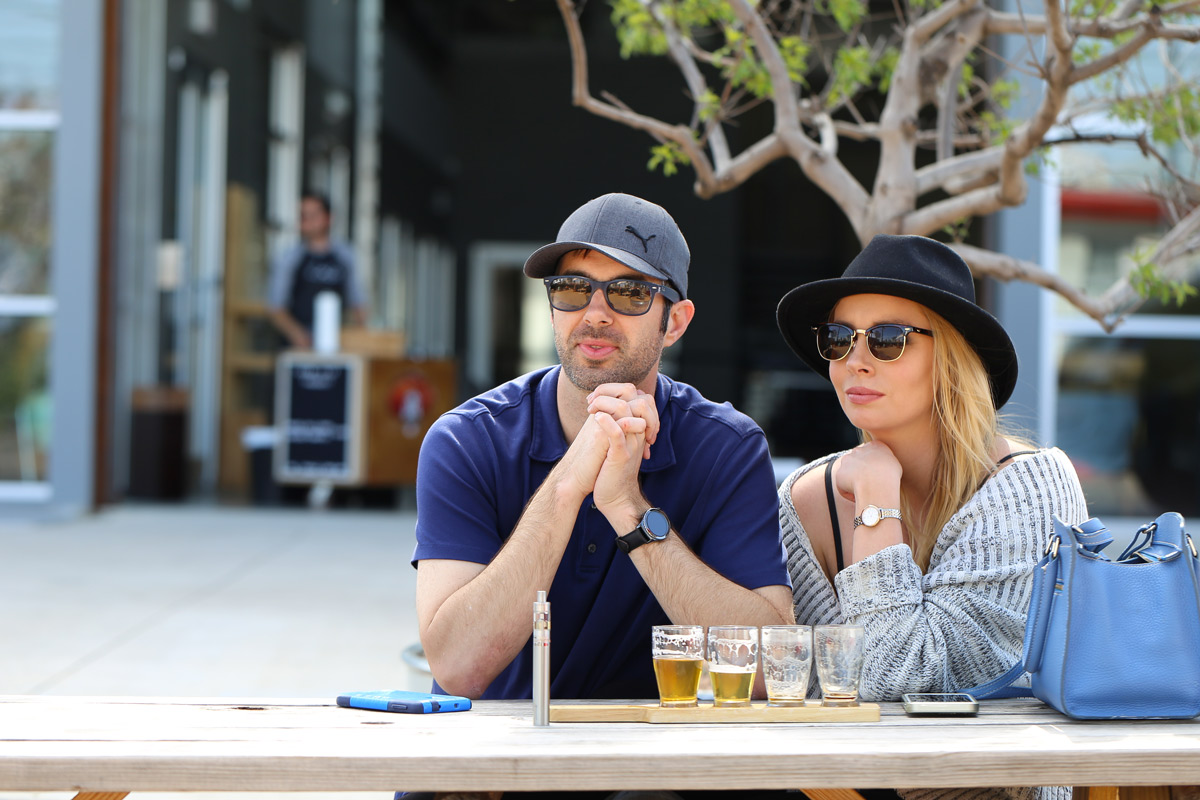 Kat and Brent Thompson's Texas Ale Project sounds like the name of a home brew, which is exactly what it started as. They began making their own beer in 2011 but were prevented from doing much with it, thanks to Texas' cockamamie alcohol laws. In 2014, they were finally able to take their project out of the house, breaking ground on a 14,000-square-foot, 30-barrel-capacity brewery on Riverfront Boulevard in the Design District. It was the first brewery built from the ground up in Dallas in more than 120 years. The Thompsons hired German brewmaster Jan Matysiak, a vet of Austin's Live Oak Brewery and New York's Sixpoint Brewery, and began crafting American-style beers with an Old World flair. The Fire Ant Funeral, for example, is a malt-forward American amber, while Naked Truth, their wheat beer, features a bouquet of hops that pushes it toward an IPA.


Martin House Brewing Company
Established: 2013
Variety of Beers: 18
Top Seller: Day Break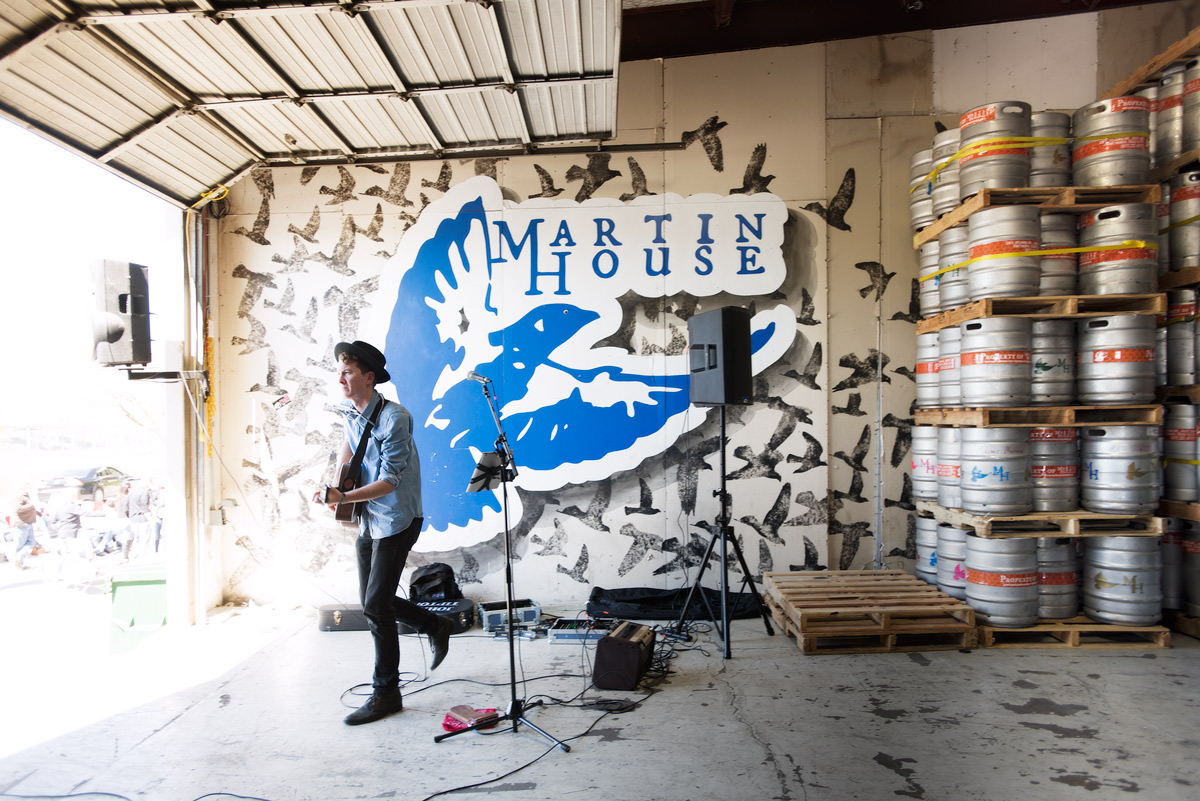 Turning out a wide variety of beers in Fort Worth, a stone's throw from the Trinity River, Martin House Brewing Company is one of the most exciting breweries in North Texas. The name not only comes from founder Cody Martin but also from the purple martin, an acrobatic, community-driven native Texas bird that inspires the philosophy of fellowship and spontaneity behind the Martin House beers. Offering eight year-round beers and up to 16 limited releases, Martin House is daring and unhinged in the best way possible. Its beer is all about Texas and the varied array of culture that lies within its vast boundaries. And, much like Texas, it's just damn delicious. 
The Collective Brewing Project
Established: 2014
Variety of Beers: 12
Top Seller: Mr. Green
The self-described "franken-monster of a brewery" is also licensed as a brewpub. That distinction allows Collective to sell the beers it makes. The brewery was the first in Texas to acquire a machine that allows it to sell crowlers. It's like a growler, only it's a 32-ounce can so it'll last longer in your fridge. Choose from one of the seven to 11 beers on tap, and they'll fill and seal a crowler right before your eyes. In a little over a year and a half, Collective has produced more than 30 styles of beer. Its bestsellers are Mr. Green, a hoppy pale ale, and Petite Golden Sour, a light farmhouse table beer. On a recent visit, we spotted the guys from Rahr & Sons here, knocking back a few. Back to Beer Issue
Get the SideDish Newsletter
Dallas' hottest dining news, recipes, and reviews served up fresh to your inbox each week.