This photo shoot took place inside the Statler Hilton as it was being remodeled. In 2012, a construction crew gutting the first floor of the historic Statler Hilton hotel in downtown Dallas chipped away at a brick wall that split what was once the storied Empire Room supper club. In the dim and dusty light, one of the workers spotted a flash of color. When they removed the entire wall, what they found astounded the developers behind the $175 million redo of the building. It was a more than 40-foot-long mural by the artist Jack Lubin, long thought lost, a relic of a time when the Statler Hilton was the most fashionable hotel in America.

The opening of the Statler Hilton in 1956 heralded a new era in Dallas. It was a bold, modern statement of a city on the rise. Architect William B. Tabler designed a sleek and stylish crescent of glass and metal that was filled with unheard-of luxuries—a rooftop pool, televisions in every room, a massive ballroom, multiple restaurants, and even elevator music. The Statler instantly became an icon of midcentury design and style, the flagship of the Hilton brand.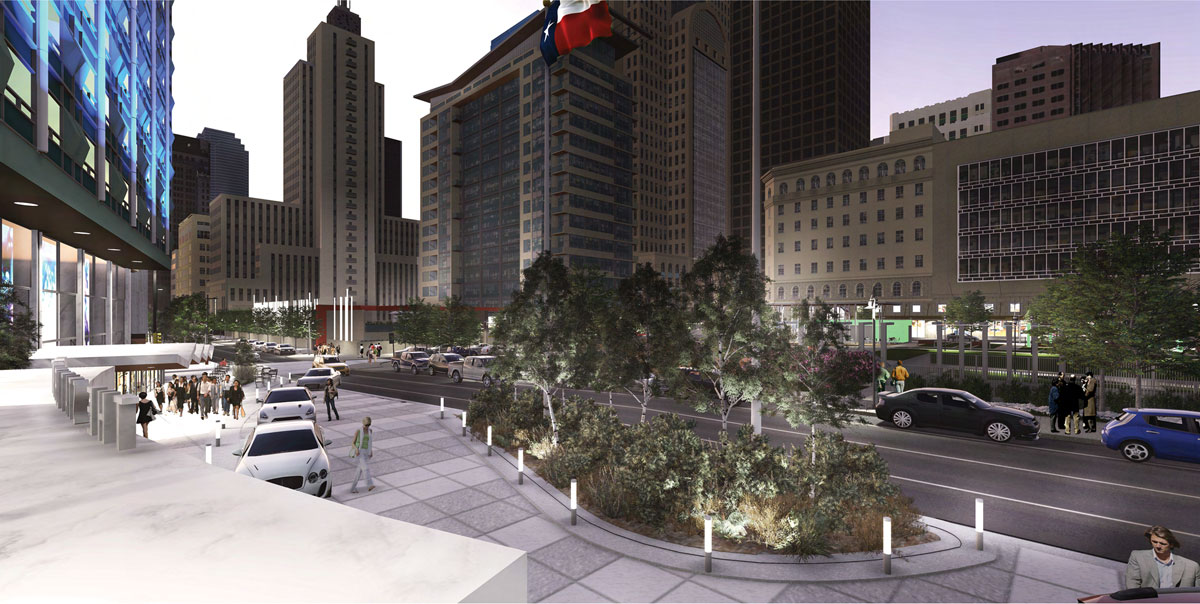 At its height, celebrity guests like Elvis Presley performed there. But over the past few decades, the Statler fell into ruin. The building was nearly demolished in 2003, and rumors of renovations and new owners swirled about it for years. Centurion American Development Group finally purchased the property from its Hong Kong investors and set about a massive renovation. When it finally reopens in late 2016, the Statler—the longtime poster child of Dallas' struggles with historic preservation—will be updated to include a hotel, private residences, two restaurants, a two-level bar, retail, and a concert venue. Lubin's mural will also be restored and re-installed, a gesture that will ensure that the new The Statler Hotel & Residences captures the spirit, style, and class of Dallas' midcentury architectural gem.
Get the FrontRow Newsletter
Get a front row seat to the best shows, arts, and things to do across North Texas. Never miss a beat.