Charley Crockett was born in San Benito, Texas, in the Rio Grande Valley. But, really, he's from everywhere, and also nowhere. At his core, Crockett is a wanderer. 
The 30-year-old musician—a descendant of Davy Crockett nicknamed "Son of Davy"—is an amalgamation of where he's been and who he's met. He was raised by a single mother who moved him to Dallas during middle school, but he split time between his mom and his uncle, who lived and worked in New Orleans' French Quarter. He refers to his sound as Texas and Louisiana music.
"I started playing music on the street in the French Quarter and in Deep Ellum when I was a teenager," Crockett says. "That's where performance started for me, on street corners. Then I started traveling a lot, hitchhiking, riding freight, playing with other musicians and traveling to other towns. I started playing in New York City and traveling to Europe. Playing on the street was hard love. You make that sacrifice to not have the stability of the paycheck, but you're playing music every day and sharpening your voice and guitar skills."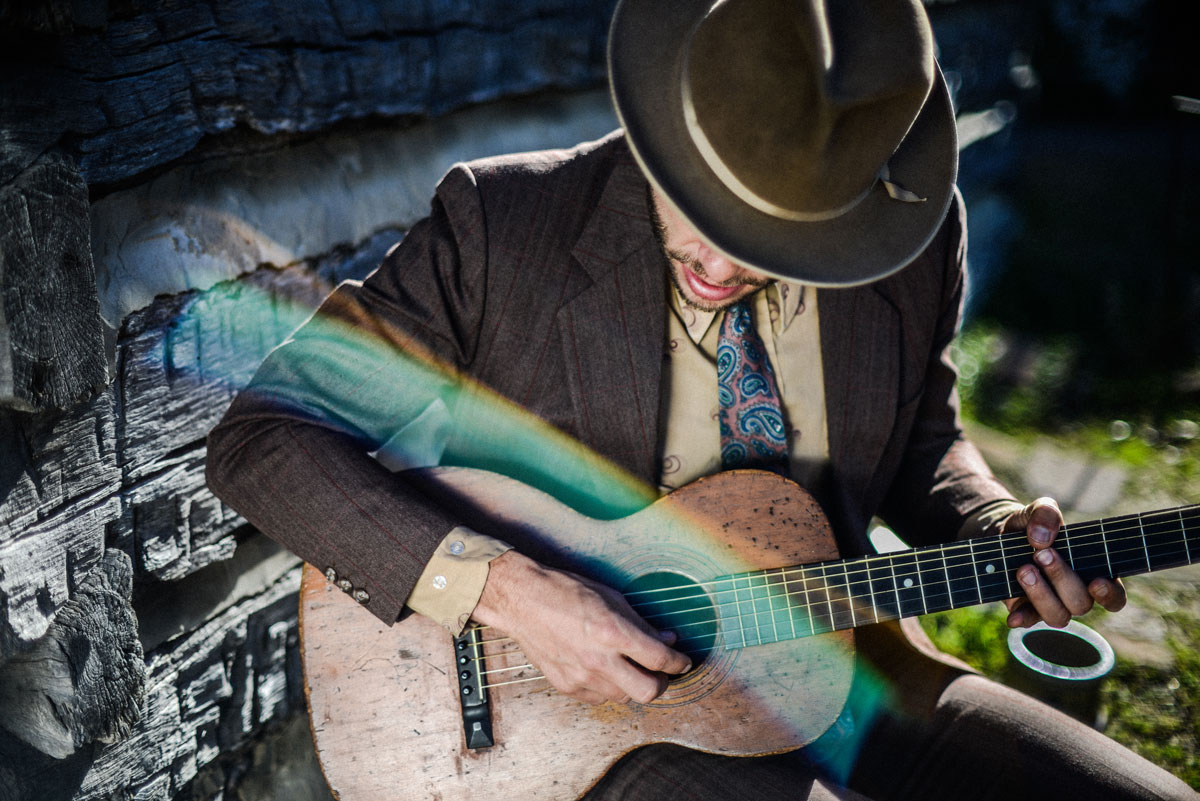 What began more than a decade ago as street performance turned into playing at blues jams and open mics, which turned into playing at live theaters and clubs. Crockett—who switches between electric bass and upright bass—got his break down in the New York subway when a Manhattan music executive heard him perform with his street group, Train Robbers. He and the group signed a two-year contract when he was 26. After the contract ended, he decided to part ways with the label over creative differences.

So Crockett started recording and producing various demos on his own. He finally released his debut record, A Stolen Jewel, in May of last year. After waiting so long for his debut, he's not wasting his time. "I've already begun promoting a record that I'm planning on releasing this spring, called In the Night," he says.

His music sounds like a mix of Texas swing, Dallas blues, and New Orleans jazz, and Crockett's style reflects that. "The hat designer from Stetson in the Garland factory is a good friend of mine," Crockett says. "He's supported me and provided hats for my music videos, like the one for 'Trinity River' on A Stolen Jewel. I wanted it to appear like the 1920s or '30s in Dallas."

His retro style runs the gamut from cowboy to sleek Italian, from old-school polyester to high-waisted pants. "I like clothing that's a little looser than what's popular today," he says. Crockett's versatile look allows him to fit in anywhere his music takes him, whether playing with a rotating roster of blues artists or going solo. His three home bases are Texas, San Francisco, and New Orleans, but he'll always be at home as long as he's playing music.

"I think any performing musician is also on some level like a traveling anthropologist, because all artists want to impact culture deeply," Crockett says. "Music is that thing that can allow you to do that." 
Get the FrontRow Newsletter
Get a front row seat to the best shows, arts, and things to do across North Texas. Never miss a beat.