Fort Worth's downtown is a multi-block swath of renovated turn-of-the-century buildings anchored on one side by the historic Tarrant County Courthouse and on the other by the iconic Bass Performance Hall. Long before Dallas began revitalizing its own downtown, Sundance Square was a place to come for dining and entertainment, an eminently walkable, mixed-use blend of old and new. It was in this spirit that I parked on the district's edge and set out to explore.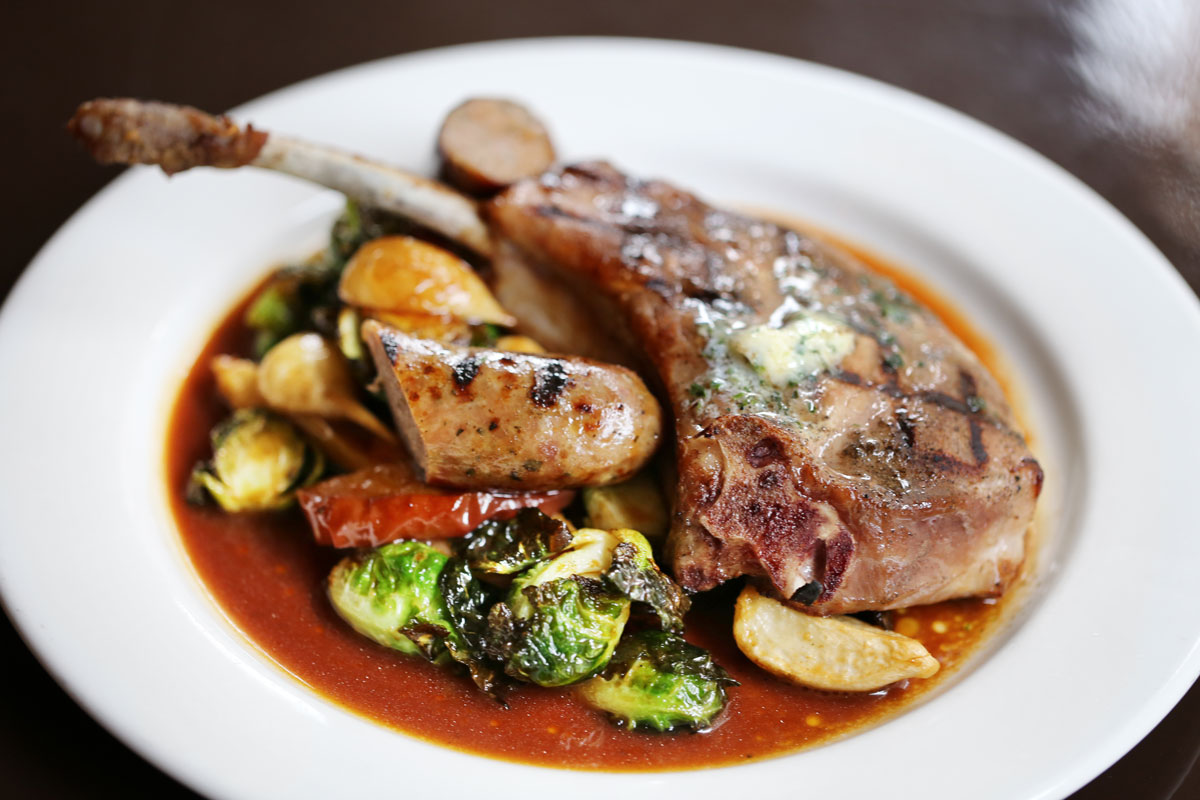 I crossed Main Street to the tiny Sid Richardson Museum, like a mini Amon Carter, where the oeuvres of Frederic Remington and Charles Russell plunge you into a world of wide-open plains and kerchiefed cowboys. A visit gets you in the mood for shopping at Leddy's Ranch at Sundance a brisk walk away, an offshoot of the Stockyards location. Mounted taxidermy trophies are from the owner's own hunting trips—yes, even that imposing Canadian bison—and the vintage shoeshine chair in the corner amid upscale Western-themed home accessories still gets use as the seat of Theo's Shoe Shine, a niche business-within-a-business.

You'll have worked up an appetite by then. A cup of duck and andouille gumbo and a cucumber-avocado sandwich at Bird Cafe off the square were the perfect interlude, and the gently Audubon-esque decor doubles as urban bird-watching. (Make a mental note to return for a cocktail.)
On Friday and Saturday evenings, people crisscross the square to pick their pleasure. The well-heeled flock to Bass Hall, with its elegant facade of angels. A few blocks away, GRACE is one of the loveliest restaurants for a date, with its restrained elegance and impeccable upscale modern cuisine. Nearby, the Jubilee Theatre might be running an August Wilson play.

I pulled up a stool at the Red Goose Saloon, a dive-y bar that used to be a kids' shoe shop—and before that a brothel, according to the bartender. "You can go down the street to the library on Lamar and see photos," he offered. 
For something more participatory, there's darts at the Flying Saucer Draught Emporium. If you're lucky, you'll be there on a night when they're feting patrons inducted into the Flying Saucer Ring of Honor. The rules: quaff 200 of the 200-plus beers, 80 of which are on tap. (Only three qualifying beers per visit.)

But I was seeking the Reata Restaurant's tumbleweed-and-tooled-leather grandeur. Eat in the vast dining room or sink into one of its leather armchairs for happy hour, but don't forget to catch the view from the roof. You wouldn't be out of place here in your new boots. Those gentlemen at the bar are wearing theirs—and cowboy hats.

Regardless, there's still time to see who's playing at Scat Jazz Lounge. Wend your way down an alley and into a basement. When the music starts playing, it feels just as it should.
Get our weekly recap
Brings new meaning to the phrase Sunday Funday. No spam, ever.