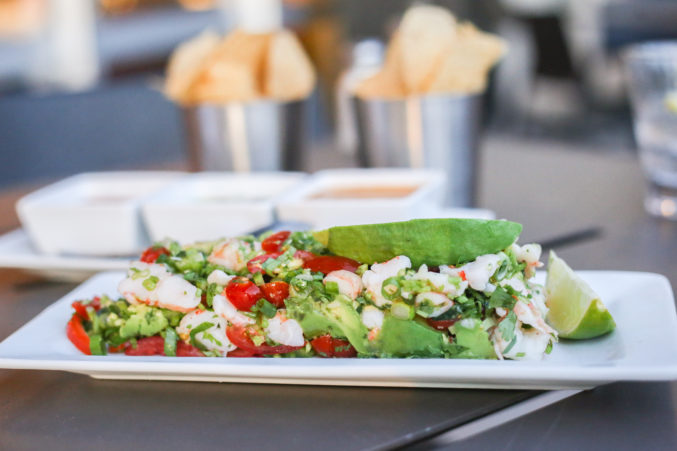 Mesero's Mexican With an American Twist
Mico Rodriguez continues to rebuild, now in Far North Dallas.
Mico Rodriguez lost his Tex-Mex empire (Mi Cocina, Taco Diner) in 2008 and has slowly been rebuilding his personal and professional lives. Recently he opened his fourth location of Mesero, a stylish Mexican restaurant with a trace of an American accent. That means inventive salads such as the Bianca, with baby kale, golden and red pear tomatoes, fennel, quinoa, and toasted pecans. It's a delightful meal on a hot summer night, especially on the outdoor patio overlooking Prestonwood Country Club. Inside and out, fine-dining service, a Mico trademark, prevails. Order queso, and it is hand-spooned on round chips and placed on a small plate in front of you. All of the entrées were stellar—fork-tender carne asada, surrounded by onions, serrano peppers, red rice, and pinto beans; stewed pork well-seasoned with chile peppers (cascabel, de árbol, pasilla). An industrial spoonful of guacamole gently spiked with habanero peppers was enough for five people to share. A small selection of wines adds variety to the list of margaritas; the El Santo, a frozen Micorita mixed with house-made sangria, will satisfy Mambo Taxi fans. And it was great to see Rodriguez work the crowd with his usual graceful and personal manner. Inspiring stories in this business are rare.