How Dallas Dresses: Kendall Eckerd
She's young, but that just helps the designer give her customers what they want.
When Kendall Eckerd was living in Los Angeles, her British friend would refer to girls as "birds." The really interesting ones were "crows."
"That really stuck with me," she says. "My brand is sort of a collective of odd and interesting women."
That's why Eckerd named her label Clan of Cro. The upstart fashion house will release its third collection this month, even though the designer is only 23. But being young hasn't hindered Eckerd, who grew up in Plano. It has helped keep her in touch with Clan of Cro's ideal buyer.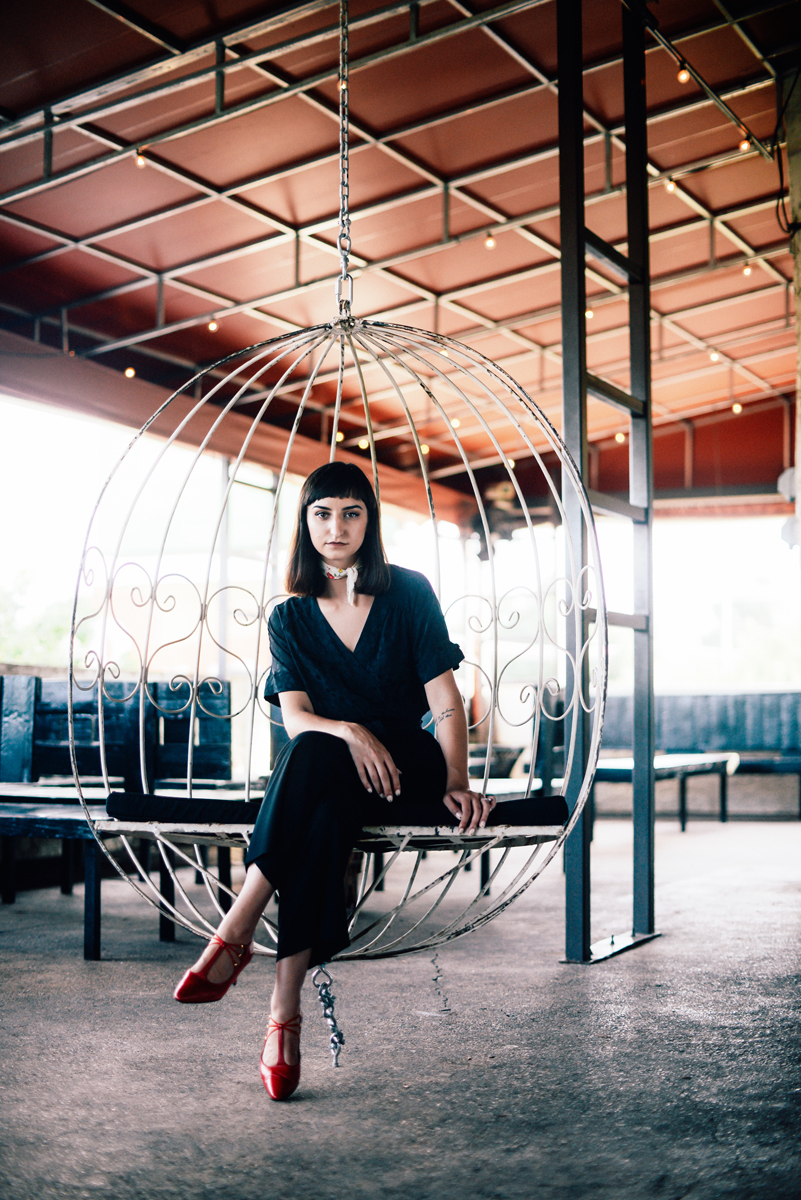 "I realized there's this gap I could fill by making contemporary clothing that actually is affordable," Eckerd says. "The pieces I fell in love with were above my price range, so then you gravitate toward fast fashion, and I wanted to be able to curb that idea with my brand by making clothing that's high quality but is affordable for that type of consumer."
Eckerd learned the trade in Los Angeles and New York. She graduated from L.A.'s Fashion Institute of Design & Merchandising and then stuck around for a year, working as an assistant designer. In New York, she found freelance design jobs, as well as the man who would become her fiancé, also from Plano. In December 2013, they moved back to Dallas.
She landed a job in social media marketing soon after, but her heart was set on building a fashion brand. Clan of Cro was born as a blog, filled with style posts and sewing tutorials. This is when she settled on her aesthetic: artful and contemporary, but soft and womanly. Eckerd made it her mission to be as sustainable as possible, using vintage, dead stock, and all-natural textiles. Last August, Clan of Cro came to life.
The 1.0 Collection had only six pieces, and it sold quickly. The Lady Collection followed in March with a limited run of three of each style, all of which she designed and made herself in one month. "The idea of it was to be feminine," Eckerd says, "but at the same time show boredom with traditional ladylike ideas."
Her new Girlhood Collection debuts this month. It's the first time she'll use a full production team to make 30 of every piece, all priced under $200. She has her sights set on local and national boutiques. Eckerd also recently unveiled a section of her website dedicated to one-of-a-kind, handmade items. She likes a busy schedule, not a busy design.
"I love colors and prints, but I try to tone it down when designing, because I wear almost all neutrals," Eckerd says. "Once I have my fabrics, I do a couple hundred concepts and narrow down. I'll make my own sample of it to see how it's going to fit on different body types."
Eckerd's own day-to-day style at her Little Forest Hills home studio is casual. She goes for comfortable basics with a standout piece thrown in. But if an event is on the calendar, she's definitely wearing something she made. "If I can find something of mine and something vintage to go together, that's usually what I go for." A crow wouldn't have it any other way.