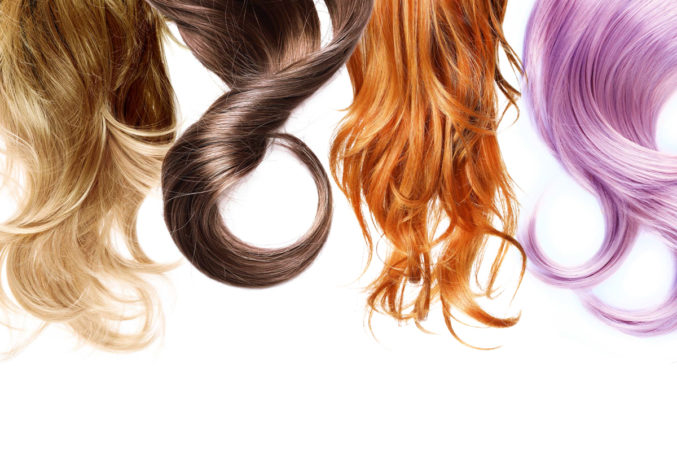 Dallas Stylists Answer Our Biggest Hair Questions
Vital answers for blondes, brunettes, and redheads.
Q. How can you be a low-maintenance blonde?
A. A really big trend right now is balayage, which is the surface painting of the hair in a V-shape. It gives the color that really natural grow-out. Another trend that we're doing is "lived-in color." Bright blond at the ends and super-natural at the top. We tease the hair and then we put it in a foil, but the color doesn't go all the way up to the root. The process gives it that diffused look, unlike ombre, which has a harsh line. Your hair just looks like you've been at the beach all summer. Using your natural base color, we can prolong the next appointment so that you can come in two or three times a year. I charge the same for both, so the full starts at $165 and partials are $145. Incorporating your actual base just makes your hair look more natural.
– Abbey Douglas, Stylist at Osgood O'Neill
Q. What can brunettes do to cover gray between appointments?
A. If clients want to stay brunette, they really need to come in more often. Typically, in three weeks they're already feeling it; in four weeks, they need to be in here. You can do a fiber root touch-up—it feels like a powder—that you can match to your color. But my favorite products are always the root sprays, because those are waterproof, you can spray them on easily, and they completely cover the gray. It's a really good cheat until you get to the hairdresser. Style Edit is my No. 1 favorite ($24). It's a small can, but each one will easily last you anywhere from three to four months. I've had some clients that go three months without coming in, just because they don't have time, and they'll spray forever. That's not the best way to go, but it does work. – Cynthia M. Valdez, Owner and Stylist at Blush at Bishop Arts
Q. How can you keep red from fading?
A. The more you wash your hair, the faster the color is going to fade, so don't wash every day. When you do wash it, shampoo and rinse with cool water, because warm water will strip it. The sun can affect red, too. All Oribe products are UV-protective (Oribe Hair Care Shampoo for Beautiful Color, $45.50; conditioner, $47.50). Also, you can buy pigmented Davines conditioner ($30) in the salon and take it home to use once a week. Just let it sit for five or 10 minutes, and it will deposit color. That's going to keep it looking vibrant but won't help with roots. If clients don't want to mess with it at home, they can come in once every two weeks and get a Pravana Chromosilk Vivids gloss formulated in the salon to refresh the vibrancy. It is $65 with a blow dry. – Casey Clymer, Stylist at J. Grace Salon
Q. What's the process for going pastel?
A. Pastel is the color you definitely want to go to a stylist for, unless you're 12 and you're going for that look. You have to pre-lighten the hair at least once, then color, which takes about three hours. Some people have to do it twice. But if I don't lighten it to almost white, you're not going to get those pretty silvery colors. You definitely have to be financially ready; it's going to cost $300 to $600. But once you get it pre-lightened, all you have to maintain is the color, which would be $120, probably once a month. Keune color conditioners ($20) are pigmented, so you can stretch out that appointment another month by using that at home. And I like the root look, so if you've got style, I'd let it grow out a good 3 or 4 inches. – Amy Marshall, Stylist at Dear Clark