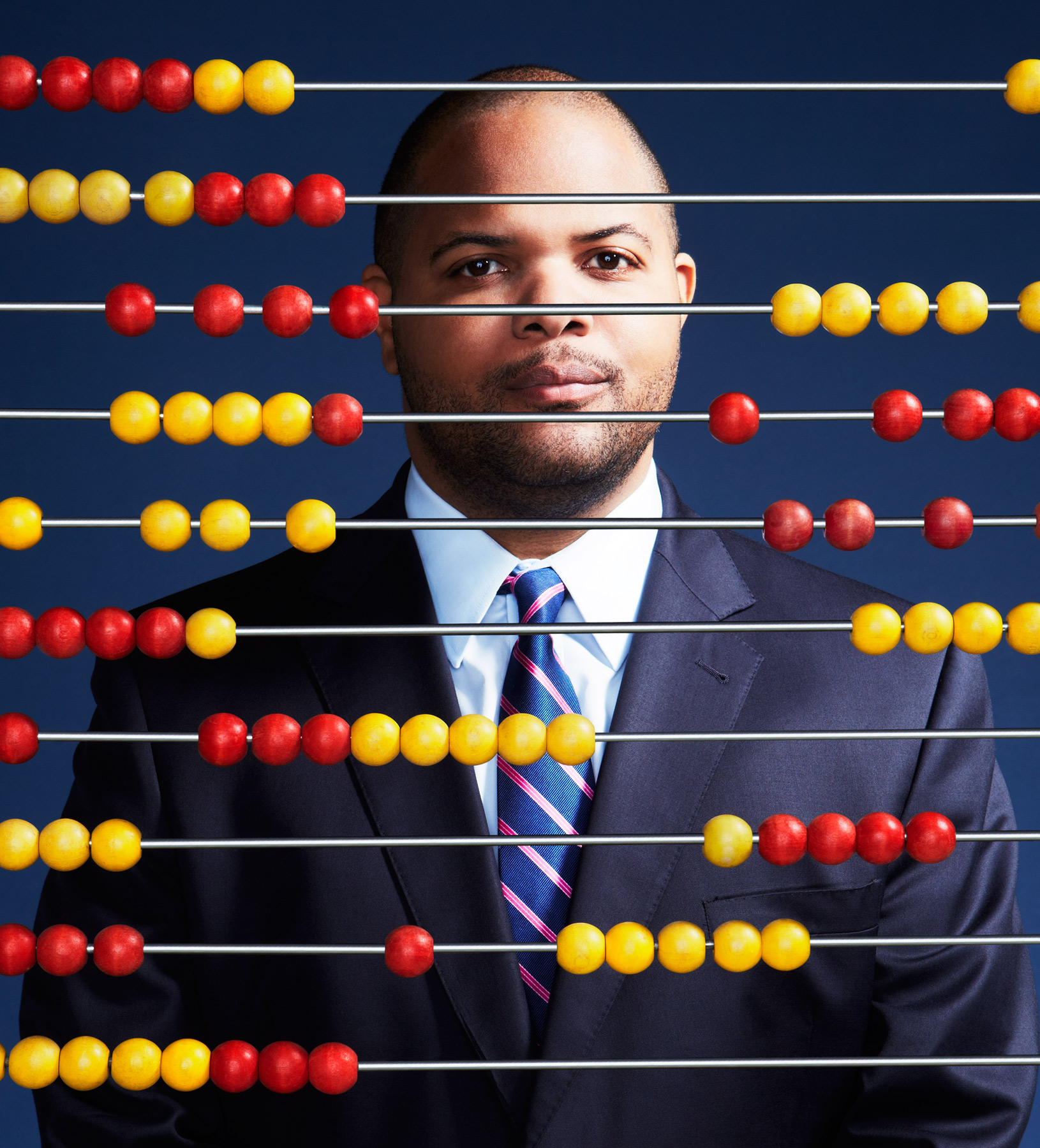 The Legislative Fight Over Pre-K
Eric Johnson went to Austin to push for improved education. Greg Abbott offered $118 million. He said it wasn't enough.
Eric Johnson's first-grade teacher had a favor to ask of his parents: would they allow him to study with the second-graders? Young Eric, she said, was bored with his classwork and developmentally ahead of his peers at C.F. Carr Elementary in West Dallas. His parents told his teacher to make the move. 
It wasn't long, though, before the teacher suggested that Eric move up to study with the third-graders. Perhaps then he would be challenged.
The third time the teacher approached his parents, she simply said, "We think he should just do his own work in the back of the room."
By the end of the school year, the teacher couldn't take it anymore. "I'm not supposed to say this," she told Eric's parents, "but he needs a greater academic environment than we can give him." She had found a program nearby, at the West Dallas Boys & Girls Club, that paid tuition for poor kids at Dallas private schools, provided they passed the admissions test. Eric took several and aced them all. His family chose Greenhill over St. Mark's, which led to Harvard undergrad, a master's at Princeton, and a law degree from Penn. 
"That changed my whole life," says Johnson, 39, who since 2010 has been the state representative for District 100, which includes the West Dallas neighborhood where he grew up. "So that opportunity has been part of what has fueled the work I do and what I want to do for kids in my district—give our schools what they need to become better schools."
All of which gives you context to understand why Johnson emerged this session as a leader in the debate over what the state needs to do to make its prekindergarten classrooms more effective. Namely, fund them better. Given that context, though, you might be surprised to learn that Johnson railed against Governor Greg Abbott's proposal to funnel an additional $118 million to pre-K programs. To understand the apparent contradiction, you need to know a little more about statewide funding for pre-K, and you need to know a little more about Eric Johnson.
In February, Abbott gave his "State of the State" address, outlining what he wanted to do with Texas' $7 billion surplus. He wanted to build $4 billion in new roads. He wanted to cut corporate taxes by more than $4 billion. And he wanted to increase funding for border security and pre-K.
The last item isn't a solid conservative plank, but pre-K funding—which basically means giving schools the money needed to turn the mandatory half-day of pre-K instruction into a full day—enjoys broad support. So Abbott is willing to give it a line in his budget. But $118 million isn't nearly enough.
"To call it 'pre-K lite' would be too generous," Johnson says. He co-wrote a competing pre-K bill that offered three times as much money. Just as important, it required a significant improvement in the quality of a school's pre-K program to qualify for the funds, something education experts say is vital to pre-K success. Johnson and education stakeholders spent an entire day in public hearings arguing the need for substantive, best-practice-based, research-driven pre-K legislation. But the refrain from those who supported Abbott's bill—"Sorry, there just isn't enough money"—won the day. 
"It was a smart strategy from those folks who wanted to take a nickel-and-dime approach," Johnson said afterward, still steaming about the largely ineffective pre-K bill and his colleagues' acceptance of it. "Often, people who are starved of resources are susceptible to the 'Something is better than nothing' argument. But I've read the House budget. I've been on appropriations. And I know these things are always negotiable. This is not 2011, when we really didn't have the money. We have the money. This is about priorities."
Johnson's anger over losing this battle—one he was probably destined to lose as soon as he took on a bill blessed by a popular new governor—speaks to what makes him a great representative for District 100. He's a "data guy," a policy geek who likes writing bills more than wrangling votes. "I'm a workhorse," he says, "not a show horse." In other words, he might have Ivy League degrees, but he's still a kid from West Dallas.
Johnson's family put its roots down in District 100, primarily in the area now known as Los Altos, which is bordered by the Trinity River and Hampton, Singleton, and Sylvan roads. They were "either upper lower class or lower middle class, take your pick," but Johnson had something many of his friends didn't have. "We didn't have any money, but I had a mom and dad present who believed in education," he says.
Although Johnson went to high school in North Dallas and college out of state, he found himself coming back to work for the political leaders in his old stomping grounds, people such as Samuel Hudson III, who served as District 100 representative for more than two decades. Johnson also worked for Yvonne Davis, the longtime District 111 representative. To him, there was never any doubt that he would return on a more permanent basis to better the neighborhoods where he grew up.
"I went to the East Coast to get an education," he says. "I wanted no part of it for my life. I didn't think for one day I would live in Boston or New York or D.C. instead of Dallas."
While Johnson was at Harvard, a change occurred in District 100. Terri Hodge took the seat from Hudson III in 1996 and stayed in office for well over a decade. But by 2008, Johnson was working as a lawyer in Dallas, and Hodge was under indictment for tax fraud. Johnson was astonished that, even under indictment, Hodge won her election unopposed. He decided he wouldn't let that happen again. "I knew it would make the Democratic establishment mad," he says, "but I wanted to run, if for no other reason than the district deserves to be served by someone not potentially going to prison."
Johnson's 2010 race against Hodge in the Democratic primary was surreal, culminating in her pleading guilty just days before the election. Johnson won the primary, and, not wanting to leave the seat open until January 2011, he also won a special election in April to replace Hodge immediately.
He quickly impressed his colleagues. "Eric is a thoughtful, skilled legislator," says Oak Cliff-area state Representative Rafael Anchia, a co-author of Johnson's pre-K bill. "He is very deliberate and does his homework before weighing in on an issue. When Eric Johnson speaks, members of the House listen."
Johnson had hoped his reasoned voice would lead the way to victory on substantive pre-K funding, and he refused to accept the "peanuts" Abbott offered. "You can't say pre-K is important to you, that it's the best thing we can do for kids, and then non-fund it and fund something else," he says, his voice rising. "You can't tell me with a straight face, 'No, we don't have $300 million to give to pre-K. Yes, we have $4 billion to give to a tax cut to businesses.' " 
Because, he says, those tax cuts don't help the poor kids in his district. "Education is the only way I know that can take a child in very tough circumstances and get them out," he says. "The poverty rate of 75212 is staggering. … And we know quality pre-K helps them. So I'll take money out of border security and put it in education every damn time. Every time."
He goes silent for a long time. "Not every kid has a mentor like I did to look out for them," he says. "They need a better system at the school they're at. They need pre-K. That's why I fight for it. For District 100. It's near and dear to me. It's home."