Ann's Health Food Center and Market 
Tucked between the highway and a liquor store in Oak Cliff, Ann's has been around for 30 years, well before most of the other markets on this list. All of its produce is organic, and it features one of the region's best selections of vitamins and supplements. The organic cafe isn't half-bad either.


Central Market 
In the market for heirloom navel oranges? Who isn't these days? Or maybe you're more of a hen of the woods mushroom fan. Whatever, it doesn't matter. Wandering the produce section at Central Market is one of life's most calming pleasures, and it's cheaper than a therapist. And your therapist probably doesn't give you free samples of Rainier cherries.




Green Spot 
This is the only gas station where you'll find local eggs and fresh juices, not to mention vegan meatless jerky and ready-to-eat packaged meals that include edamame kale dip and plantain chips. Locals pop in for breakfast tacos made in a cafe in back. And Green Spot features one of the few electric-vehicle charging stations in Northeast Dallas. Think of it like healthy living for the planet. 

Cox Farms Markets 
Balancing a superb selection of Texas produce with the benefit of a full grocery store, Cox has brought healthy eating to two areas that have sorely needed healthy options: West Dallas and Duncanville. Bonus points for Village Baking Company bread and Waco-area Mill-King milk.


SHARE AND SHARE ALIKE
Our three favorite co-ops and what they offer
Urban Acres Spend a Saturday morning at Urban Acres' Oak Cliff shop, and you're likely to see two things: lots of attractive bicyclists and lots of people with confused looks on their faces. Every other Saturday is pickup day for the shop's farm shares, which are stuffed with Texas tomatoes, Berry Best Farms blueberries, and, often, something you've likely never seen before. But pull out that kohlrabi and show it to the friendly staff. They'll no doubt offer you a suggestion. Full shares are $50, with mini- and half-share options as well.
Eden Restaurant One of the more unusual options in town, Eden essentially opens its refrigerators to its customers. If they have lettuce, strawberries, and zucchini, that's what you can buy that week. The produce isn't always local, though, so pay attention if that matters to you. Orders are placed on Wednesday, Thursday, and Friday for weekend pickups. It's also the best deal in town. You'll pay the wholesale price. Whatever Eden pays, so do you.

Double Oak Food Co-op A community endeavor in every sense of the word. The co-op is run by Tami Ryter, and pickups across the Keller, Little Elm, and Lewisville areas are all at members' houses. Raw whole milk from Rosey Ridge Farm, Holy Cow beef, and K Bar K pork and eggs are always on the menu, which also includes some out-of-the-ordinary options. Fermented fish oil, anyone?
Fresh Market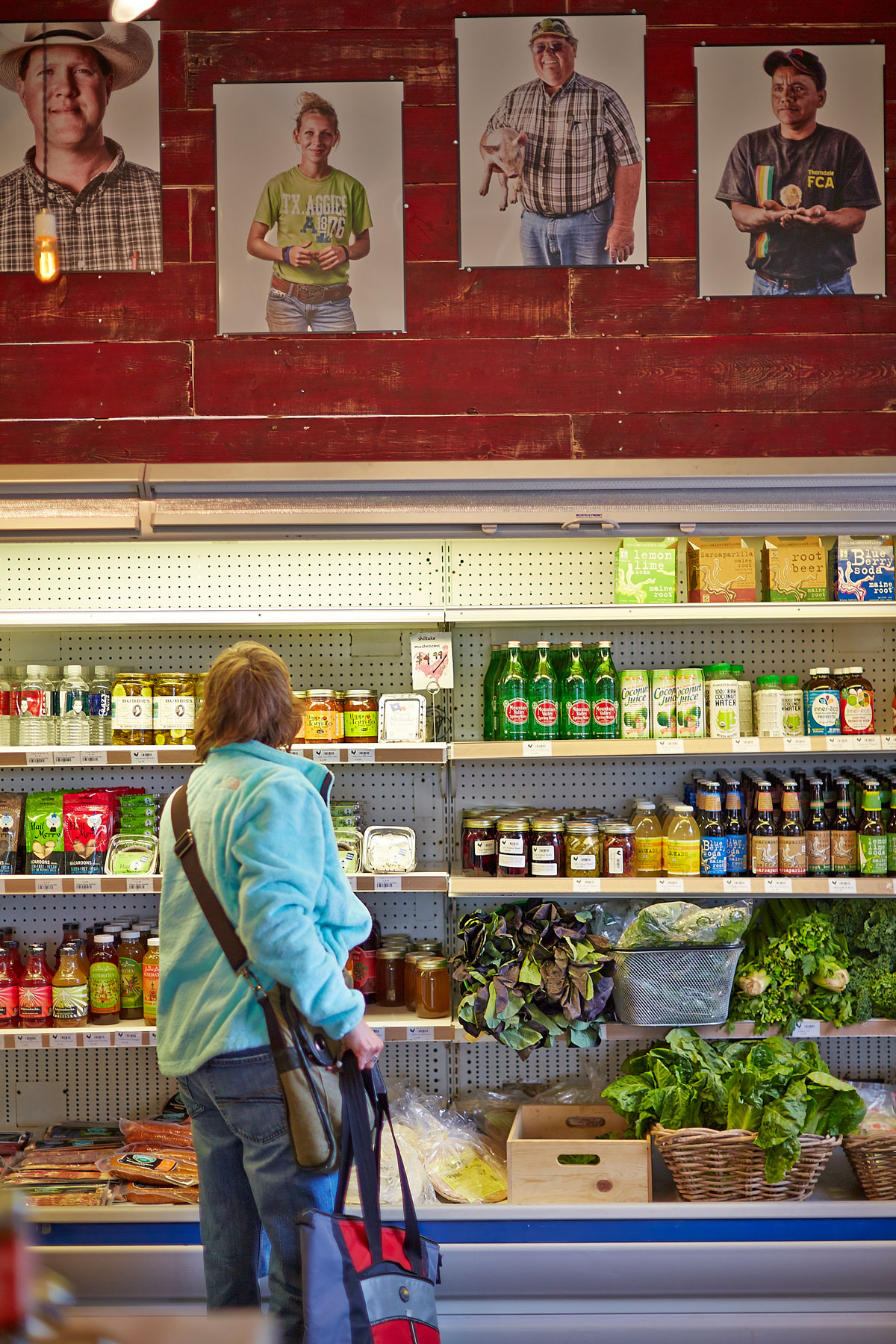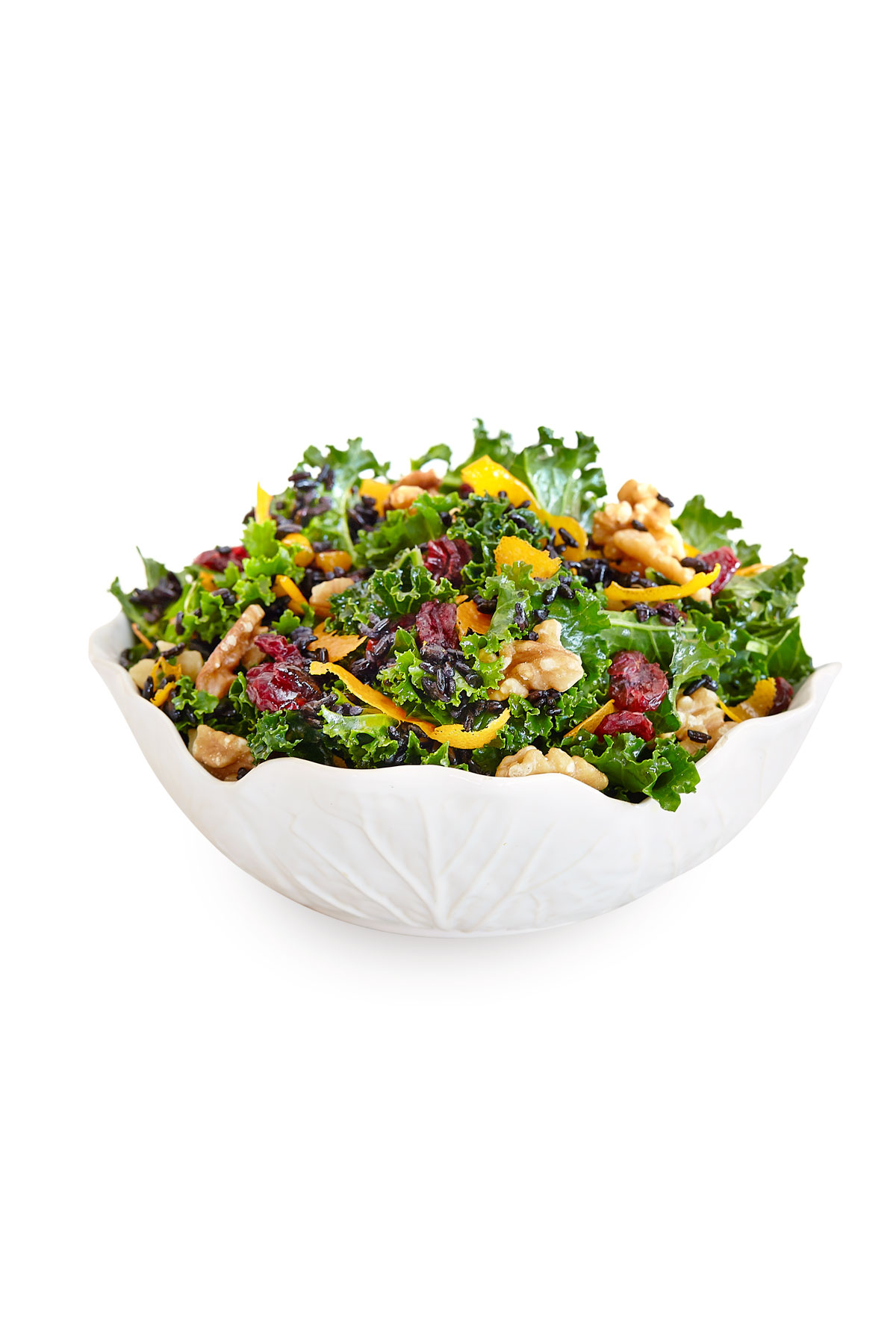 Fresh Market entered Dallas last year promising high-end prepared foods and a more refined atmosphere. And most of the products are upscale. But you can still grab some Coke, too, if that's your thing. No judgments.


Urban Acres 
You could start with the tilapia ponds. Or the rabbits. Or the chickens that lay fresh eggs, which are sold inside. No, wait—start with the house-made pickles in funky flavors like Vietnamese-style kimchi and fenugreek mirepoix. Then go back to the rabbits.


Green Grocer 
Green Grocer has one of the best curated beer selections in the city. But that's not why we keep coming back to the small shop. It's because the people who sell you that beer (and your salsas and greens and hummus) are just so darn friendly. Also, the beer.


Whole Foods 
Every Whole Foods is different, so it would be silly to try to wrap up the entire Austin-based behemoth in this blurb. What we will say is that there are less refreshing things than walking around and drinking a fresh kombucha from a kombucha bar, like you can at the Park Lane shop.


Sprouts 
Tip of the century for you frugal shoppers: on Wednesdays, you can take advantage of double-sale day, meaning that the products from the previous week and the next week are both on sale. Live in southern Dallas? The Cedar Hill location is easier to get to and not as crowded.

Get the SideDish Newsletter
Dallas' hottest dining news, recipes, and reviews served up fresh to your inbox each week.