Potholes are an expensive problem, for both drivers and the city, and dallas streets are a mess. nearly 60 percent are Grade C, meaning they are rapidly deteriorating and require "proactive care" from the Department of Street Services. Once streets reach Grade D, Street Services can only offer temporary relief, like sending out crews to plug the gaping, tire-eating maws with asphalt 24 hours a day, seven days a week. The more permanent fixes, resurfacing and reconstruction, are the purview of the Public Works Department. According to a recent street condition survey presented to the City Council, Dallas needs $90 million each year just to keep our streets in the lousy condition we find them in today. The city would need $900 million over four years to meet the 87 percent street satisfaction goal set by the Council in 2006. If you think you see something up ahead on the road, that could be the bond program we'll surely be asked to vote on soon. Here's a look at the numbers: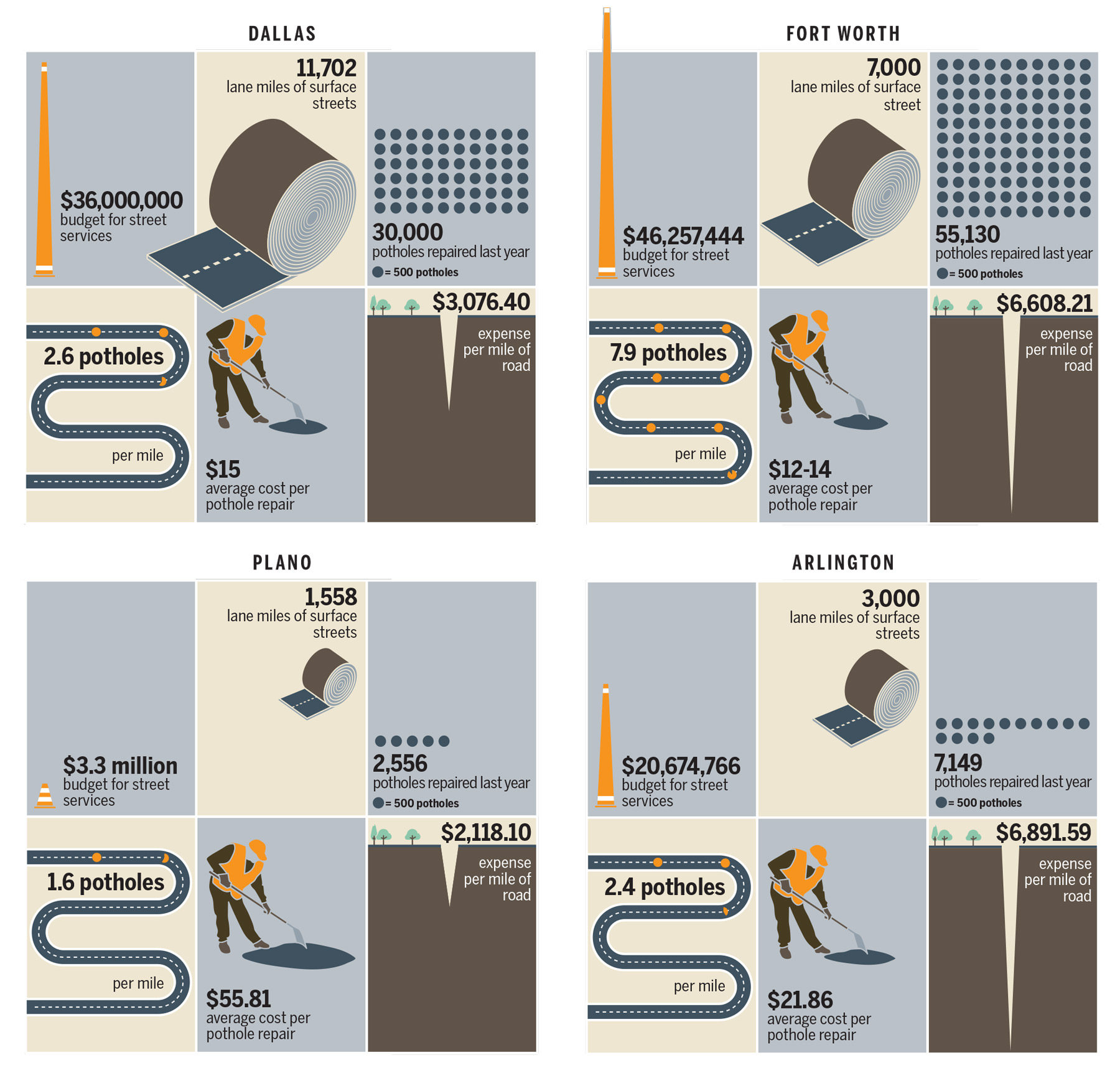 Get the D Brief Newsletter
Dallas' most important news stories of the week, delivered to your inbox each Sunday.