One afternoon last spring, I sat at a picnic table at Chicken Scratch, the casual, backyard-like West Dallas restaurant where kids' feet scatter courtyard gravel and bands play on a stage of salvaged wooden pallets. Chef and co-owner Tim Byres stood by a grill from which he'd spent the afternoon pulling dozens of charred oysters. His wife, Mo Byres, filled me in on her husband's latest project, the new restaurant The Theodore opening at NorthPark Center. "He's not the man I met 10 years ago," she said. "He's been so many people." 
It's the kind of thing one says casually. We change, we evolve. I met Byres four years ago when he'd brought three splayed hogs to roast over coals at a downtown Austin festival. Since then, he has won a James Beard Award for the cookbook that bears the same name as his flagship restaurant, Smoke. Did he imagine then that his name would become so synonymous with the live ember and slow smolder that the New York Times would consult him about slapping 4-inch sirloin directly on coals? That, as culinary diplomat for the U.S. Department of State, he would find himself cooking New Mexico blue corn and cabrito on a centuries-old terrace in Milan?
But that's not what Mo meant. Her husband hadn't just succeeded; he'd changed. She pulled out her phone to show me a picture. It was Byres, though not the man I'd met in Austin. Not the man at Chicken Scratch that day. In the picture, he wore a leather jacket and a bear claw pendant dangled from his neck. The broad brim of his hat described the inverse curve of his cartoonish, drooping mustache. He pointed at the camera, a puckish glint in his eye. Across the yard, the same blue-eyed man looked like a reserved, middle-aged dad standing at his backyard grill.
"You'll have to ask him about J.L. Muldoon," Mo said. 
So began my investigation into the shape-shifting side of Byres, a man I came to see as a method actor as much as a chef. 
•••
Byres was born in California's East Bay. His father was an insurance executive, a second-generation Irish-American from the South Bronx. His mother's family owned a farm in Idaho. As a kid, Byres stood on a stool and peeled apples for his mother's apple pie. He had an intensity about him, an ability to focus, in the way he went about sports—he played football—or researched how to restore his mother's old Triumph Spitfire. He took the time to learn things. With the same focus, he approached his culinary career, attending the Miami branch of the prestigious Johnson & Wales University Culinary Program and rising through the ranks the old-school way, proving himself on the line. At 20, he was chef de cuisine at one of Miami's most recherché restaurants, and from there was plucked to cook at the American Embassy in Brussels, plating dinner for Prince Philippe of Belgium. 
Then he came to Dallas in 2002, and, within a few years, everything was falling apart. Mo remembers meeting him at his nadir. He had lost everything—the restaurants he had opened (Standard and Standard 2706), his first marriage. When he interviewed with John Tesar at the Mansion, an accident had severed the tendons in his hands, nearly ending his career, and he showed up in bandages. Tesar hired him, but he was bruised as well as bandaged. The tools that had gotten him where he was weren't working. When Mo met him, Byres was a lost soul sitting on the Mansion's loading dock, smoking a cigarette, shaking in his chef's whites. Out of this time came an answer he couldn't have anticipated.
After a year, Byres moved from the Mansion to an executive chef position at Stephan Pyles and was invited to participate in the Buffalo Gap Food and Wine Summit, an annual event held at Tom Perini's ranch in West Texas. The summit attracts culinary talent from across the country for a weekend in celebration of outdoor, cowboy-style cooking. Byres enlisted his friend and fellow cook Ian Beach. That weekend, they loaded Beach's truck and headed where neither of them had been.
En route, rummaging in Beach's glove box, Byres found a pocketknife. It was labeled Meat Products Operations and engraved with a date, 1973, and the name J.L. Muldoon. They imagined this Muldoon. In all likelihood he was a meatpacker at a slaughterhouse, and when he retired, they gave him this knife and perhaps nothing else. And—who knows why?—Byres and Beach let the name claim them. Beach would be J.L.; Byres would be Muldoon. They hit the long road west, listening to Johnny Cash, Willie Nelson, and Waylon Jennings, picking up bandanas and belt buckles at truck stops along the way. By Abilene, their accoutrements had acquired amplitude. By the time they reached the Perini Ranch, they were in full West Texas regalia. 
That weekend they cooked in smoke, and—at some point in the dust and the heat, and partly to keep themselves going—they made a pact to stay in character. When they drove to the Starbucks in town, Byres lolled his leg out of the truck window, a long straw in his mouth, hat pulled down. They spoke with Texas drawls. "What would J.L. do?" Nothing was off limits. And for some reason, as they cooked where long-gone bison made migrations, amid chefs in boots and cowboy hats who sent sparks swirling under the oaks, something shifted and stirred. It was a turning point.
"So he comes back, and he's in love with J.L. Muldoon," Mo says. "This is playing." A makeup artist and designer, a self-described gypsy with dark, dancing eyes, she was the perfect accomplice. Far from balking, she stoked the fire. "I'm the girl who says, 'You gotta have a mustache! J.L. would have a mustache!' "
A treasure hunt began. From a high-end makeup shop, they bought a real-hair mustache that Byres affixed with spirit gum. An Oak Cliff hat maker created a hat with an extravagant turkey feather. To the mustache and cowboy hat, Byres added turquoise rings, a leather-cuffed turquoise bracelet, a double-knit Western jacket. "He just went out and found this stuff," Mo says. "He was on a tear for the very last detail." Together, they were curating, crafting a look. 
"He always liked to look the part," his mother, Eldonna Shaw, says. In his attention to detail, he takes after his father, who always dressed the part and who, beyond issues sartorial, placed a premium on having "the right things"—to play a sport, the right equipment. "I think that probably carried over to Tim," Shaw says. For his wedding to Mo, Byres styled his suit meticulously after James Bond, down to the last detail. His mother remembers one evening when he was three and a half years old. "He became the miniature host in a little suit," she says—shirt, tie, and blue blazer, passing around mushroom canapés at a party his parents were hosting. "He was just helping us host the party. He wanted to be involved." To be the part, you dress the part.
J.L. Muldoon wasn't mere costumery. Mo realized this as they walked out the door one evening, when he slapped her rear end in a playful gesture. Who are you? she thought. You've never done that before. It was Muldoon, not the man she'd met in chef's whites.
"This is not just a moment," she realized then. "This is an absorption." She says it was something she couldn't understand using the models she knew. "I worked at Neimans. I got a suit. But when I got home, I took the suit off." For Byres, it was different. "I love the details just as much as he does. But I don't become the character. I'm not a method actor. I don't live it. He does." 
In part, she surmises in retrospect, he was experimenting with a side he'd never explored. "Until then he had been formal, controlled, a leader. 'I will kill you if you get in my way.' Until then, he's the Irish-immigrant son making good, being strong."
But where had that gotten him? Building himself into the self-made chef, he'd gotten lost in the long hours that kept him from his kids' Friday games. Chasing success, he'd lost sight of what mattered. And he'd lost his love of cooking. 
Byres puts it simply: "I needed to be challenged. I needed to learn every day. I was so unfascinated by my career that I didn't even believe in it anymore." 
He rediscovered that fascination in Buffalo Gap. In Perini, he saw a chef patterned on a chuckwagon cook. "Very 'Home on the Range' and super-humble and gentleman-cowboy," Byres says. "He's the guy who's going to season a steak and cook it over the fire and tell you stories." 
To make that discovery, he had to already be seeing it through someone else's eyes. "Muldoon broke the mold," Byres says. "It really pulled me out of my fancy chef mold. Muldoon allowed me to get into the arena and get dirty and not worry about people who might be heckling. It was all about going past fear and all the shit that I knew, and just going for it." Immersing himself in this new, rough-riding character, he went from worrying about starched shirts to hauling firewood. He found he was happier. 
What looked like character acting was his way of moving forward by walking in someone else's shoes. Becoming Muldoon was the first step in figuring out who he really was and who he wanted to be.
•••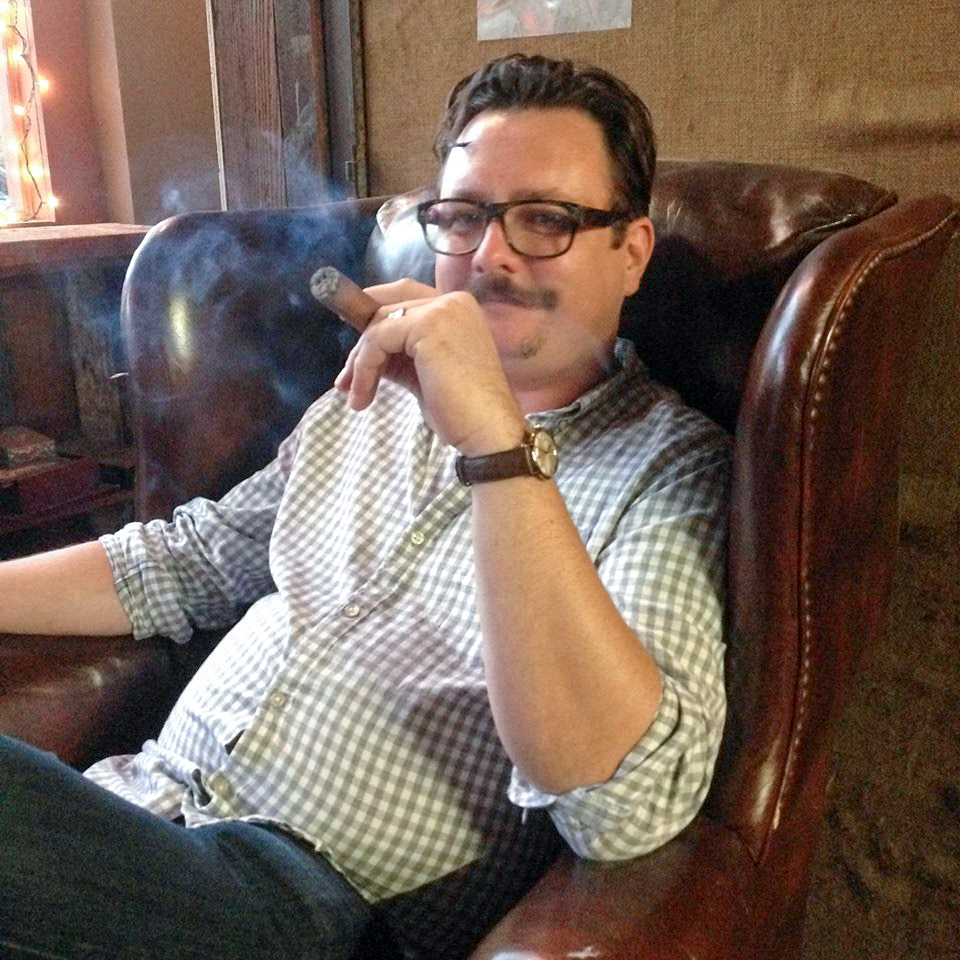 The photo of Byres in full muldoon mode—mustache, cowboy hat, pointing raffishly at the camera—is the image that comes up on Chris Jeffers' phone when Byres calls. Jeffers and Chris Zielke are the guys behind the groundbreaking Bolsa, in Bishop Arts. In 2009, they enlisted Byres to help them open Smoke, on the grounds of the Belmont Hotel. To Jeffers, the Muldoon character encapsulates the man who became a best friend as well as business partner—a man whose humor and sheer, rollicking, mile-a-minute inventiveness made him the driving force behind the team's creative endeavors and got them through the harrowing early years at Smoke.

There's an intense improvisational quality to the creative play that Muldoon epitomizes and Byres exudes. Beach remembers when Byres, having found vintage skis at a yard sale, spontaneously created a pop-up 1940s ski lodge at Standard, just because. "He would cook like a madman, so that's like 16 hours a day, and then he would tear everything down, and half the restaurant was this thing, like an art installation," Beach says. "I mean, hot damn, just stop! Stop and slow down." Byres is the friend who might rope you into a motorcycle adventure across the steppes of Russia to document foodways, or down the length of South America to Patagonia. "He's the kind of guy who will take off in his Jeep and be gone for a week and come back and know how to do something," Jeffers says. 

But it's not just freewheeling. Byres is a scholar at heart, as much researcher as adventurer. He channels his inquisitive energy.

"I think Tim is an old soul," Jeffers says. "Before he attempts something, he really learns about it. He does his diligence. He wants to learn every angle and the history of something." According to his mother, he's always been that way. "If he got interested in something, he'd be really intent," she says. "He would learn everything he could."

With just such immersive focus, in 2009 Byres pursued a cross-state journey up the Mississippi Delta, from New Orleans to Memphis, loosely guided by a copy of Tom Downs' out-of-print Lonely Planet Road Trip Blues & BBQ, gathering the know-how that would translate into the book that earned Byres a James Beard Award. 

Jeffers remembers when Byres took off in 2009 to study pit barbecue in North Carolina from Ed Mitchell, a master of traditional whole-hog barbecue. "When he came back, he had all these ways to cook an entire pig," Jeffers says. Others might look it up on YouTube. For Byres, the journey, the context, the immersion are irreplaceable. 

For this, too, Byres credits Muldoon. It was following "this Muldoon kind of energy" that he took off on his Mississippi odyssey, talking to people about memory and community, the living fabric behind food. Byres changed the way Jeffers thinks about the industry—"Not just the food, but the journey," Jeffers says—and the trust between the two men runs deep. And if Muldoon is a muse, it's a shared muse. Often, Jeffers says, "Tim will make a decision about the road we go down, and we all sort of buckle up and go." 

For the team of byres, jeffers, and Zielke, things evolved organically. Growth came from failure; necessity forced invention; they took chances and learned. They opened Chicken Scratch in 2012 and another location of Smoke in January 2015, and as business grew, they took on more responsibilities. 

"The thing that forces you to learn is that none of us comes from money," Jeffers says. "Smoke had no investors. And when you don't come from money and you have no investors, it gets real, real fast. You have to learn how to do things. There's a real hustle angle that Tim's had to do and Chris and I have had to do. Really pull up our bootstraps."

For Byres, a new character emerged by necessity. He became a businessman. "He bought $2,000 worth of tweed jackets that he could never feel comfortable in," Mo says. "He started parting his hair on the side. He got these big, square glasses that were totally '70s. He got a briefcase. He turned into his father." He got a new watch and a new wedding ring. Every detail had to fit the part. 

Byres' Cuban mother-in-law became the resident costume accomplice. She found the vintage rocks glasses from which they drank tea like bourbon while smoking cigars and watching episodes of Mad Men. But this iteration wasn't fun for Mo the way Muldoon had been. "The businessman got into the 'Take me seriously' position," she says. "But the businessman wasn't really likable." He was tighter, more controlling, stern. "He was creating a lot of distance. We didn't name him. I don't know what I called him. Asshole."

Meanwhile, she adapted, figuring out who she needed to be. To Byres' Don Draper, she became Joan, the versatile shape-shifter among alpha men, the confidante who knows their soft spots. "I would watch Joan and how she managed these strong men. How she would manage their stress," Mo says. "And she could smoke a cigar with the best of them." She's not proud of her techniques and the self-consciousness with which she applied them, but while Byres figured out his new persona, he was still her husband. Her goal was to find ways to get past the business-suited man and reach the places that were still vulnerable.

Byres is conscious now that his method is a catalyst for release and renewal, but also a strategy for survival, a way to face that which must be faced. "Before Muldoon, I didn't want my life to look like it did," he says. "It was about being brave enough. If I could just be brave enough to take the first step, I could play the part and figure out the next." 

"I think it's a tool that we use to walk through stuff," Mo echoes. "Great. This is confusing. Who do you want to be?" She adds wryly, "It would have been nice if No. 2 hadn't been an asshole."

•••

Now, at 40, Byres has learned to trust the method. The spark for his next inspiration could be anywhere. "Sometimes nothing comes of it, and you just move on," he says. "You've just gotta go in the direction that matches what you're hoping to find. And if you go slowly and take notes along the way, you're going to get there."

He's feeling a shift again. With the recent opening of The Theodore in NorthPark, again with Jeffers and Zielke, Byres has been pouring himself into Theodore Roosevelt research. He has gone hunting, grown out his mustache, read biographies. He is drawn to Roosevelt's speeches, to the integrity and perseverance he finds reflected there.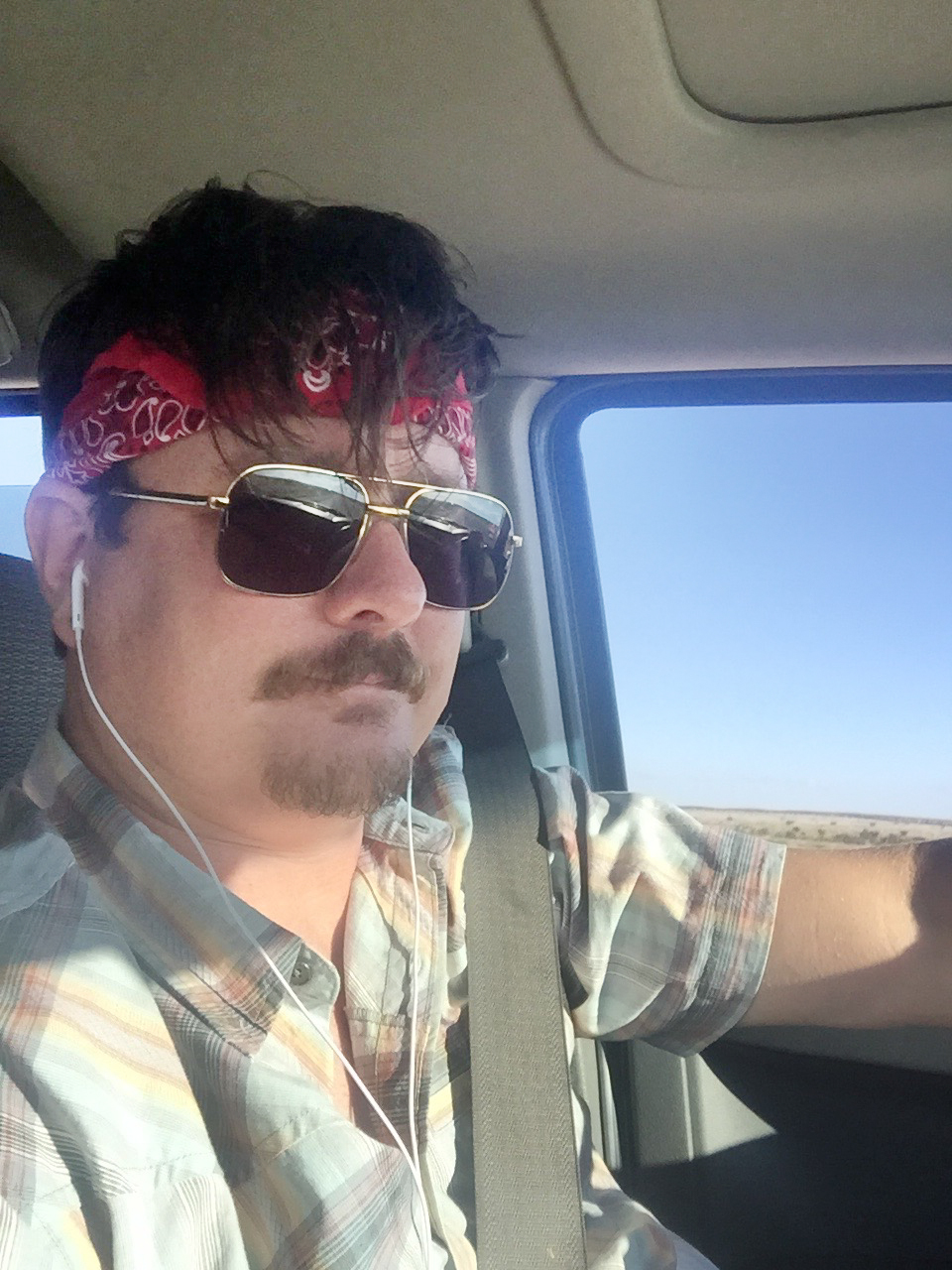 "I really thought he was going to turn into Teddy Roosevelt," Mo says. "I even went around calling him Teddy." 

As always, the research galvanizes him. It also allows for powerful position-taking. "If I'm thinking in that Roosevelt way, he was an adventurous guy, so it helps me to think adventurously," Byres says. "If you go out with a mindset, everything around you will start becoming that story." 

There are other things stirring as well. For his 40th birthday, Byres took a 10-day trip to a Native American reservation in New Mexico, where he learned to make micaceous clay cooking pots from an Apache medicine man and pottery artist. He shaped them from red clay he dug from the mountains. From limestone, he made lime water with which to treat native corn he cooked in those pots, performing the ancient practice of nixtamalization. ("I put a recipe in my book with ash, but I'd never experienced it start to finish," he told me when he got back. Ever more layers, a new horizon.) 

He brought more than 100 pounds of micaceous clay from New Mexico. It sits in a room at his house that was vacated when his oldest son left for college. He plans to make cooking pots. 

"I think I'm transitioning to a new thing," Byres says. "I'm being vulnerable and open to it." This he learned from Muldoon: the future may be uncertain, but the unknown is less fearsome when you know you can improvise. "There's gonna be twists and turns," he says, "and it's okay to try shit on. It's not paralyzing. I've been at crossroads that are paralyzing with indecisiveness. But you get to these crossroads, and you just go forward." 

Muldoon is still there. "It still shows up," Mo says. "I can see the sparkle in his eye, and I think, 'Aw, hell.' That's what's so funny about these characters. There's nothing fake about this guy. They are all him. It's not playing dress-up. Something happens that is so overwhelming and so compelling that it takes him somewhere."

She knows when her husband is about to change again. Right now, she sees the telltale signs. The clay sits, waiting to be shaped.

Get the SideDish Newsletter
Dallas' hottest dining news, recipes, and reviews served up fresh to your inbox each week.