In his essay "walking," Thoreau wrote: "We should go forth on the shortest walk, perchance, in the spirit of undying adventure, never to return; prepared to send back our embalmed hearts only, as relics to our desolate kingdoms. If you are ready to leave father and mother, and brother and sister, and wife and child and friends, and never see them again; if you have paid your debts, and made your will, and settled all your affairs, and are a free man; then you are ready for a walk."
That might be overstating it a bit in Dallas, but let's just say that there's plenty of adventure to be had on local trails. A friend once told me, "There's no hiking in Dallas." I beg to differ. What is a hike, anyway? For me, there are two essentials. It must be a dirt trail, and it must offer a sense of wildness. These are my six favorite Dallas hikes, remote spots that are tonic to my anxious soul.
Above all the others, I like Cedar Ridge Preserve, an area near Joe Pool Lake that is managed by Audubon Dallas. The first time I hiked there, I carried my 2-year-old son Will in a backpack. I wouldn't try that now. He's 26. Both my boys eventually walked trails here. Cedar Ridge is hilly and provides several spots with great vistas. The intermittent creeks are places to wade and explore. Perhaps my favorite spot is on the Cattail Pond Trail, where a bench sits in the shade of a juniper. After a rain, the creek comes alive with the gentle sound of falling water. Cedar Ridge is a habitat for our most colorful bird, the painted bunting. I love walking down the hill to the pond and listening for its intricate song. 
Most winter Sundays, I hike alone on the Spring Creek Forest Trail, in Garland. I love hiking with friends, but, like all introverts, I crave solitude. On a recent Sunday hike, I left the paved trail for the dirt trails that lead into a forest of oak and walnut trees. This is a unique spot with ancient chinkapin, shumard, and bur oaks. I sat on a 20-foot bluff, read a Psalm, and wrote in my journal: "It's 70 degrees and sunny. Despite the fact it's a perfect day, I haven't seen a soul in an hour. As I neared the creek, I startled a great blue heron, lifting off like the prehistoric bird it resembles. At the end of this month, trout lilies will sprout here. I'm not alone."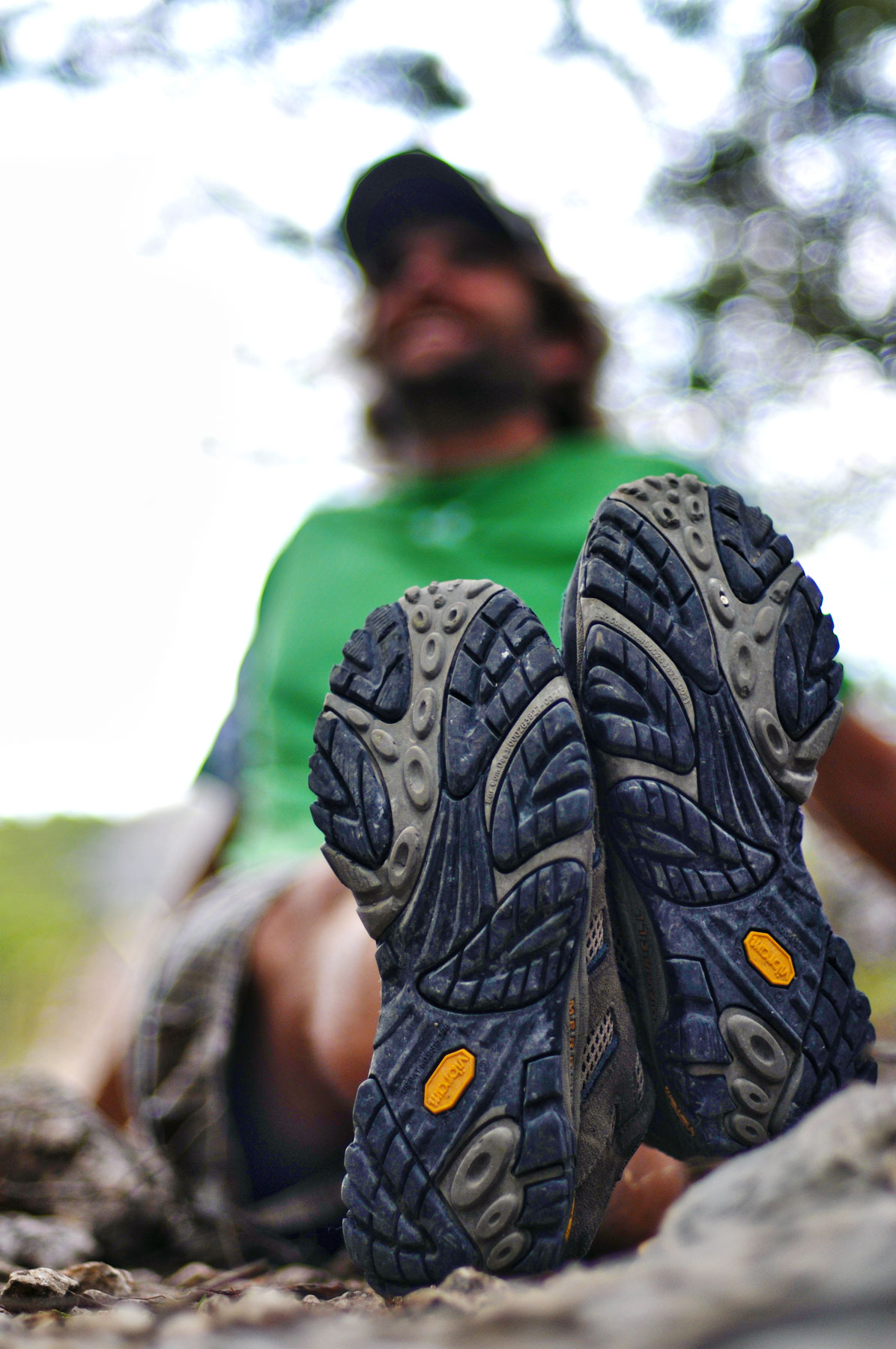 When I want a real adventure, I hike with my buddy Ben Sandifer, who might know more about the Trinity Forest than anyone in Dallas. To paraphrase Daniel Boone, we've never been lost, but we have been bewildered. One of the more accessible hikes is the Texas Buckeye Trail, whose trailhead is on Bexar Street. This is a great spring hike. After crossing the Trinity River levee, you enter another world. A favorite stretch of trail crosses an endless sea of brilliant green Virginia wildrye. Swamp privet is covered in yellow blossoms. You can find historic bois d'arc fence posts left behind by Swiss immigrant Joseph Metzger, who grazed his cows in these verdant woods in the late 1800s. I've seen barred owls perched in towering pecans on that trail. But the real treat is a grove of buckeye trees along the banks of the Trinity. Each spring, the trees shoot out elaborate blooms, attracting wild bees and hummingbirds. Beyond the formal trail, it's possible to go all the way to where White Rock Creek empties into the Trinity River. This is wild country and just about as far as you can get from a paved road in Dallas.

One of the best spots in this area to see fall colors is along the Piedmont Ridge, whose trailhead you'll find at Grover Keeton Park. The trail winds along a white rock escarpment and is a bit hilly. Pay attention, and you'll come upon two benches that provide one of the best places to sit and think in all of Dallas.
Not far away, around the lower wetland cells, you'll find water birds with a Dallas skyline for a backdrop. The trails there are gravel and dirt and easy to follow. This past winter, I spent a beautiful Sunday afternoon watching a pair of kestrels (our local falcon) calling to each other and doing acrobatics above me. Another time, Ben and I hiked over to the Highway 310 overpass to watch a huge squadron of white pelicans, with their 9-foot wingspans, wheeling in formation, fishing for bass.
One of my favorite days in recent memory was the time Ben and I hiked from the Loop 12 boat ramp to Lemmon Lake. It felt like a visit to the Texas coast. We saw white-faced ibis, roseate spoonbills, and wood storks all at the same pond. We stood at the edge of the water and watched as two coyotes waded between the birds. Then we walked up an old levee and spotted a river otter. 
We returned from that walk only because we hadn't settled our affairs, and we weren't ready to leave our families and never see them again. But we'll see. That time may come.
---
Get our weekly recap
Brings new meaning to the phrase Sunday Funday. No spam, ever.