In April 2003, Dr. David Brown, a cardiologist, was working in a practice at Medical City Dallas known as the Dallas Heart Group. Despite the group's success, he'd been kicking around an idea about starting his own heart hospital. Brown wanted to take a model that had been used with cancer patients and apply it to cardiac care. Oncology had a history of bringing to the table chemotherapy specialists and cancer surgeons and radiation experts to figure out how best to treat each patient. Cardiac care lagged behind. Its specialists operated in silos and didn't communicate with one another. 
Brown knew the collaborative model could work in cardiac care because he'd seen it work with his own eyes. He practiced alongside a pair of progressive surgeons named Michael Mack and William Ryan. Mack was the lead for research trials of a new treatment for heart valve disease called TAVR, for transcatheter aortic valve replacement. The trials called for surgeons and cardiologists to perform the procedures together. The approach saved time and money, and it improved the patients' outcomes.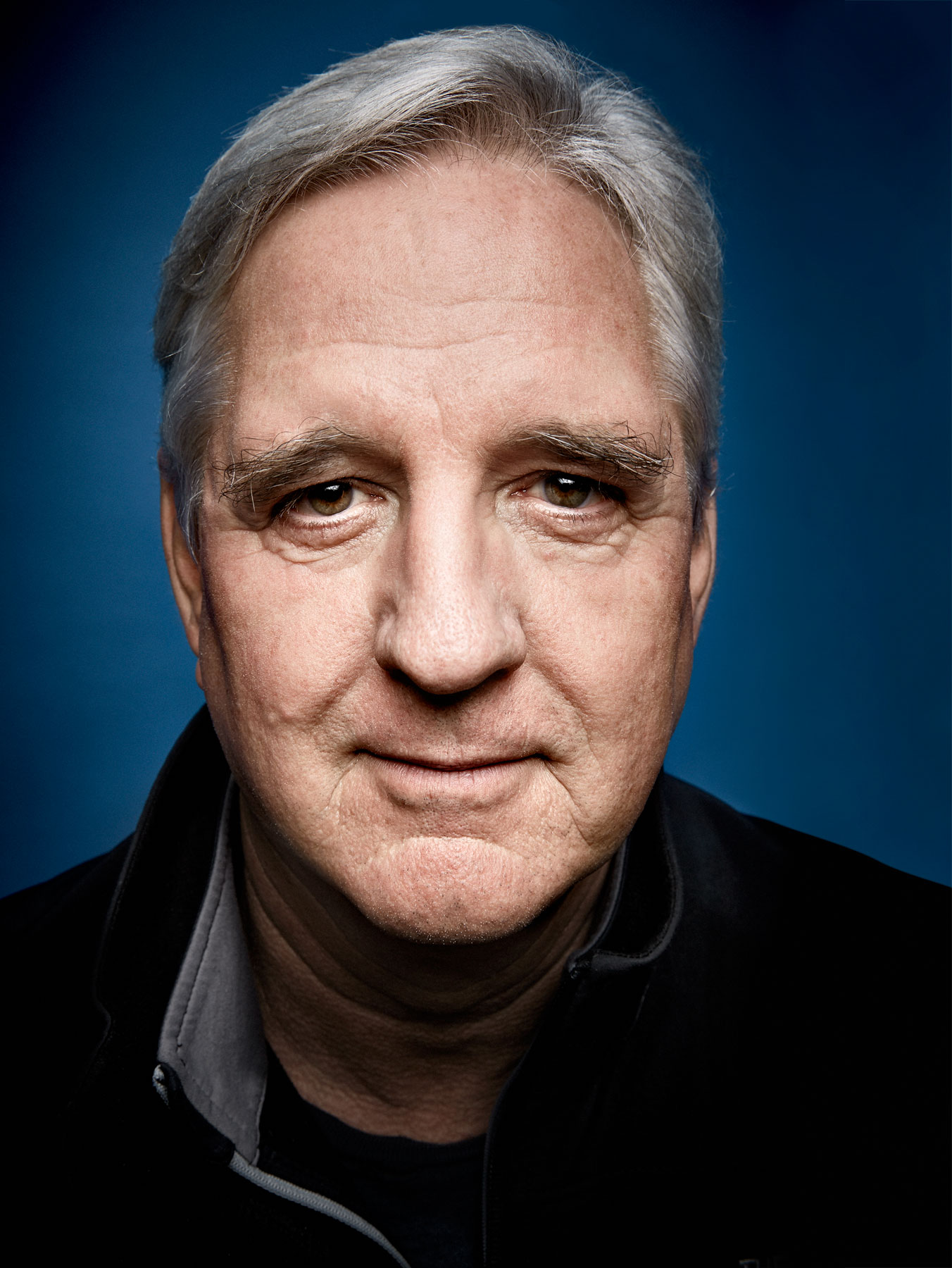 Then one day Brown received a curious letter from someone he'd never heard of. Jim Reilly was a managing partner at a Denver firm called TRG Cardiovascular. Having opened dedicated heart hospitals in Little Rock and Phoenix, the company began looking to Texas, which didn't require state government approval to build new hospitals. Too, Texas was undergoing a remarkable population boom. So Reilly sent a cold-call letter to every cardiologist and cardiac surgeon in Dallas he could find. Opening Reilly's letter, Brown was drawn to bolded phrases that insisted the company was not trying to retain equity or operational power. Its goal was merely to facilitate the physician's desire to create a heart hospital, then step aside.

"I went, 'That's my guy,' " Brown says. 

Brown essentially decided to put his career in the hands of a stranger based solely on a 266-word letter with some strategically bolded type. What kind of behavior is this? 

"He is a visionary with a poorly developed sense of fear," Reilly says. "I think that fits him perfectly." 

Brown's next step was to rally the troops. He wrote a letter to a bunch of doctors to see if they'd like to join him as part owners of this new hospital he envisioned. He asked for a nonrefundable $1,500 that would go toward helping Brown and his Denver consulting firm write a business plan. There was no guarantee it would work; he made that clear.

"I wrote one of the stupidest letters in the history of mankind, and I sent it to 120 cardiologists and cardiac surgeons," Brown says. "The letter fundamentally said, 'Here is a new concept. This is what it is. This is the future of cardiovascular healthcare. We will provide the highest quality levels for future outcomes, future innovation, and we will be the lowest-cost provider of the best healthcare in the country.' It's a little crazy."

Ninety-three of the 120 doctors to whom he wrote showed up with a check at the initial meeting at Brown's Preston Hollow home in June 2003. Brown had invited the large number because he needed a critical mass of physician owners to withstand competition from nearby health systems. Where many other heart hospitals had failed, he found, was that they launched with too few physicians. They could never build the volume necessary to thrive. Brown wanted more than 100 cardiologists and cardiac surgeons to sign on. 

He anticipated this would be a challenge. For decades, physician reimbursements have been based on volume rather than quality or value. Interventional cardiologists make money for every stent they place, and cardiac surgeons are reimbursed for every bypass. The system, Brown says, created a tug of war for patients, a rope pulled taut by the two specialties. What he didn't anticipate was the interest.  

"We found a black hole that needed filling," he says. "In the first meeting, they come and you see these people who were competitors, many who hated each other. They're almost mortal enemies who said things about each other, did things to each other. Yet you saw a huge love fest."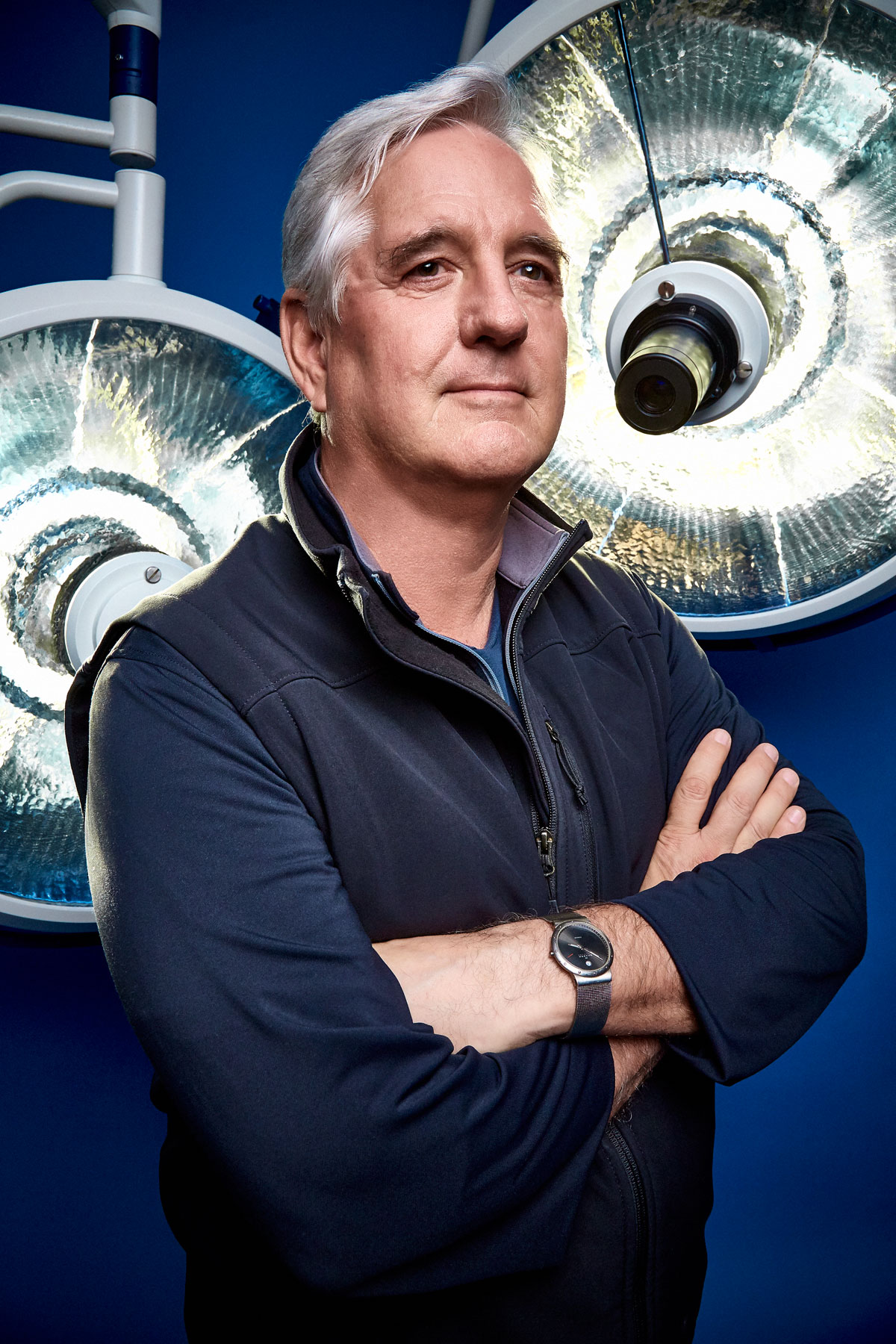 For the next few months, the physicians met at Brown's house every third Thursday. They drank Bordeaux and spit-balled ideas. Brown had a rule: no one addresses the group without first having a glass of wine. These loose, casual meetings forged a camaraderie among the physicians and established the culture at the future hospital. Brown wanted everyone to feel pride of ownership. He wanted it to be the type of place where the hospital president would voluntarily help valet cars when there's a backup. 

There was one small hurdle, something Brown didn't share at first with the doctors who came to his house. He and Reilly wanted to partner with a health system. Congress was considering killing Medicare and Medicaid reimbursements to physician-owned hospitals because of the risk of fraud involving conflicts of interest. If the heart hospital launched without a partner health system, it would have been dead on arrival. The Affordable Care Act, signed into law in 2010, effectively made it impossible for majority physician-owned hospitals to treat Medicare and Medicaid patients.

Brown targeted systems with the largest footprint in the area: Medical City's parent company, HCA; Texas Health Resources; and the Baylor Health Care System. Proposals with the first two fizzled out. Then Brown and his partner at Medical City, Dr. Jeffrey Gladden, met with Baylor's Gary Brock at a La Madeleine on Preston Road. They pitched their concept, and Brock, who is now the system's chief operating officer, saw the potential. 

Baylor had a heart and vascular hospital at its downtown campus, as well as contracts with physicians that allowed them to retain their autonomy, much like Brown wanted. "I think they felt comfortable with Baylor as a physician partner and helping them grow their concept and be a good person at the table equally with them," Brock says. "So we struck a deal and built the facility." 

The group picked Plano for its new facility, called the Heart Hospital Baylor Plano. Brown saw the area becoming "the future nexus of the universe of Dallas, Texas." More than a decade later, his vision has come to fruition. In 2000, Collin County counted 490,660 residents; by 2013, about 855,000 called it home. Frito-Lay, J.C. Penney Co., and Ericsson headquarter out of Collin County. The next five years will see Toyota consolidate its U.S. operations in a facility in Plano and the Dallas Cowboys move their home base from Irving to Frisco. 

Brown's group raised $12 million, and Baylor chipped in another $10 million to start the process of building a six-story, bow-tie-shaped hospital (with total construction costs eventually coming to $120 million). It is adjacent to the Baylor Regional Medical Center at Plano, connected via a sky bridge. It now has 135 physician owners, with Baylor as the majority partner. Inside, you'll find a concierge service modeled after the Ritz-Carlton's and architectural touches built to increase patient satisfaction, like small windows attached to patient rooms that nurses can look through to check in without disturbing them. UT Southwestern Medical Center had design firm RTKL, which also built the heart hospital, add those to the rooms at its new William P. Clements Jr. University Hospital. 

Brown always had lofty goals for the hospital. He recalls an early meeting about a decade ago and a PowerPoint slide that had a bull's-eye superimposed over the U.S. News & World Report issue honoring Cleveland Clinic as the best cardiac program in the nation. He told the room to go after that target. "We weren't anything," Brown says. "We barely existed. We weren't even fledgling. That pissed off some of my partners beyond all recognition, that I would even dare to think to compare ourselves to Cleveland Clinic. They thought it was arrogant." 

In 2013, the Plano heart hospital became the seventh-largest vascular program in the country (out of about 1,700). It had the seventh-largest valve surgery program. It did more open heart surgeries than all but seven other programs. One of every five heart surgeries performed in North Texas last year happened here. Last year, the Society of Thoracic Surgeons found that its quality achievements put it in the top 1.68 percent of heart programs in the United States that provide data for its registry. Its research arm published 23 peer-reviewed articles. And the Cleveland Clinic took notice. 

At the end of last year, Cleveland's Sydell and Arnold Miller Family Heart & Vascular Institute named the Heart Hospital Baylor Plano one of three facilities inside the Baylor Scott & White Health system that would see patients in Texas and Oklahoma who would have otherwise flown to Ohio for care. Cleveland spent half a year poring over the hospital's quality metrics, interviewing the physicians, and determining whether the culture for fostering cardiac innovation matched Cleveland's. The three Baylor facilities were granted exclusivity in Texas. 

Reflecting recently in his Plano office on everything that his upstart hospital has achieved, Brown showed a flash of the brashness that led him to undertake the project in the first place. He let slip that his team is leading a top-secret clinical trial. He shouldn't have said anything; he knew he'd be pressed for details. He shifted in his chair and pursed his lips tightly, as if they were the only thing keeping the news to himself. Finally he offered the following: "Come back four or five months from now, and I'll tell you the next greatest story in cardiovascular medicine."

Coming from someone else, the statement might sound hyperbolic enough to dismiss. But given that it was David Brown offering the invitation, I made the appointment.
Get our weekly recap
Brings new meaning to the phrase Sunday Funday. No spam, ever.