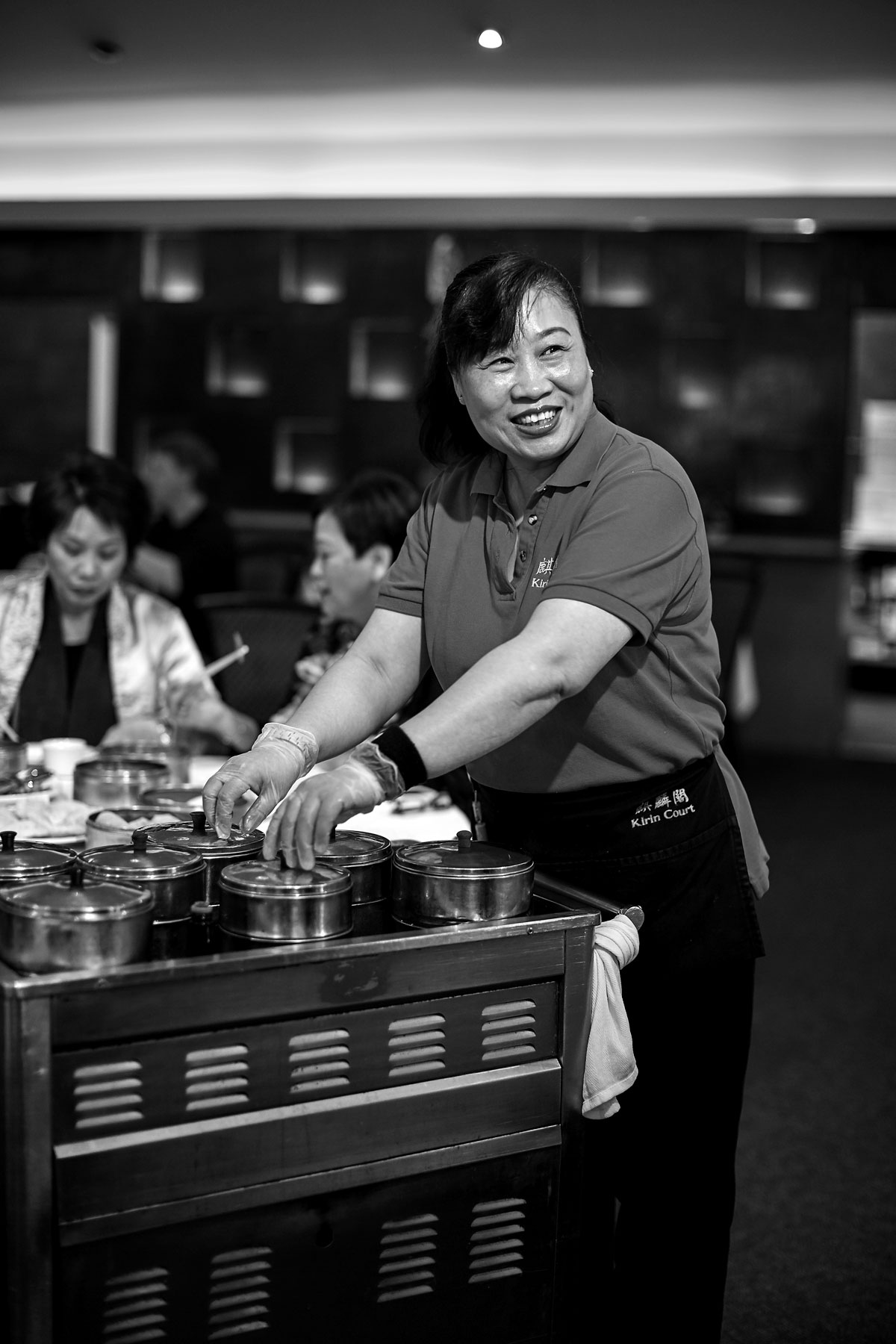 Originating in Southern China, dim sum started off as a simple meal consisting of tea and snacks—much like Spanish tapas—for weary travelers and rural farmers. Today, this Cantonese version of brunch (also known as yum cha and dian xin) is one of the loudest and happiest dining experiences in Dallas. 

It wasn't until recently, post-1980s, that Dallas bloomed into a city with more dim sum restaurants than you could count on one hand, thanks to the Chinese immigrants who came and planted restaurants that resembled the ones they knew back home. Dallas, admittedly, isn't a font of creativity when it comes to these small dishes; that honor belongs to East Asia. But we like our staples, and we know how to do them well.

And so on Saturdays and Sundays—when hungry crowds show up at the five places we've listed here—Dallas briefly turns into boisterous Hong Kong, a land where chopsticks never stop moving and tea never stops flowing. 


FOR SPEEDY SERVICE
J.S. Chen's Dim Sum & BBQ
240 Legacy Dr., Ste. 118., Plano.
972-517-2332.
Dim sum is traditionally a weekend meal, but some places, like J.S. Chen's Dim Sum & BBQ, serve it all day, every day. But don't confuse this with the other J.S. Chen's, which is easy since it is also in Plano and also on Legacy Drive. That J.S. Chen's serves dim sum, too, but without the carts. For a full dian xin experience, visit the larger outfit next to Jusgo Supermarket, the former Asia World Market, where you can fuel up and leave within 45 minutes. No-nonsense cart ladies wheel by your table with tins of dime-size scallops, spicy red cow tendons cooked with radish, and curry squid mixed with potato chunks. Blame us if the surface area of your table decreases at an alarming rate. Because we suggest not one but three orders of the flaky cha siu bao pastries, a sweet and salty treat filled with rich barbecue pork and sprinkled with sesame seeds.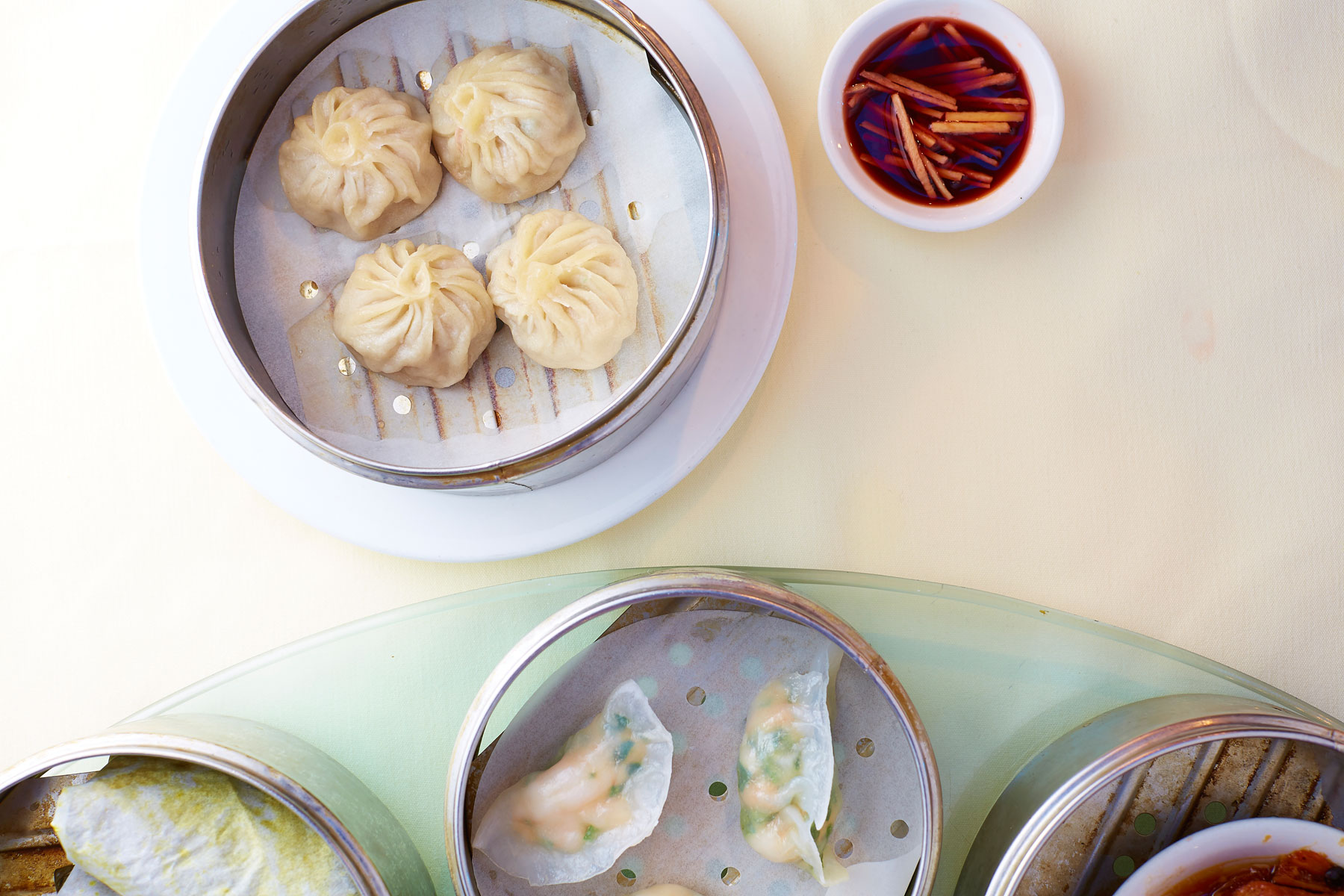 FOR AN OLDIE BUT GOODY
Maxim's
As soon as you take a seat at Maxim's, 10 silver carts—waiting around like cabs at an airport—swarm your table. Go on a weekday when the banquet hall is half-full, and take your pick of steamed, fried, baked, and sweet sides as they roll by. All the basics (shrimp-topped siu mai, rice noodle rolls, shrimp balls) are solid choices, but the fried taro, in a tangle like Edward Scissorhands' hair and covered in tempura batter, is one of the best things on the menu. Also look for the clams, piled high and cooked with douchi (salty black beans). Maxim's is one of the oldest dim sum restaurants still around. Lee Wang and her Taiwanese family have run this chandelier-lit cavern since November 1999, keeping guests coming back with all-you-can-eat hot pot nights.


FOR THE BEST BARGAIN 
Garden Restaurant
3555 W. Walnut St., Ste. E.,
Garland. 972-487-8289.
Don't be alarmed if the Cantonese cart ladies seat you next to the large fish tanks that are home to squirmy live lobsters, the same ones you'll be eating if you order the house special, a bargain ($9.99 for a whole lobster) that draws seafood fiends to Garland. At Garden Restaurant, one of the most affordable yum cha joints in town, it's easy to stuff three people for under $60 with two lobsters, plus five to seven dim sum sides. (It's $2.99 for any item, no matter what size it is, every day except holidays.) Brave souls should try the plump, soft durian rice balls, filled with sticky, bright-yellow fruit—a rare treat to find in Dallas. Also, prioritize the ginger-and-scallions lobster. Deep-fried, then sautéed with ginger, chicken stock, onion, and black bean sauce, this dish comes with long wisps of green onions and just enough salt, pepper, and starchiness to make you wish there wasn't a two-lobsters-per-table limit.


FOR ENGLISH-FRIENDLY DIM SUM
Kirin Court
Kirin Court, Chinatown's most popular small plates service, is the definition of reinvention. Even though it's only been around for 10 years, Michael Chan's restaurant seems to be in constant flux, remodeling, updating its decor, revamping the website. Here, English is the first language, and young-blooded Asian-Americans navigate carts through a diverse crowd, offering tender chicken feet and white sticky rice wrapped in lotus leaves. Over at the "hot station," two Chinese women serve creamy, made-to-order white radish cakes filled with daikon and sausage bits, pan-fried taro cakes, and Hong Kong-style egg waffles. When it's not busy, there's attentive table service. You'll even hear snippets of lunch-lady chatter and sleepy flute music playing through the speakers. But when it's Christmas or New Year's or any given Sunday, prepare for a painfully long wait. Sure, it's a little chaotic. You'll be rubbing elbows with your neighbor and shouting across the table for spicy red chile sauce. But, hey, it'll probably keep you young.


FOR SOUTHEAST ASIAN FLAVOR
ABC Seafood & Dim Sum Restaurant
2420 E. Arkansas Ln., Ste. 216,
Arlington. 817-861-8818.
Splashed across a pale pink wall at ABC Seafood & Dim Sum Restaurant is a gold-embossed Chinese character for "luck." Fitting, really, given that this Arlington restaurant has a diner's treasure map: a laminated picture menu depicting 38 dim sum items in English. Inside this banquet hall full of lazy Susans, the mother tongue is Vietnamese; there's no point trying to pronounce the word next to the photo of a jellyfish salad. Just point, nod, and smile. Slight variations on classics—like the quail eggs nestled on top of egg pork siu mai—hint at the Southeast Asian influence. Other recommendations: fried eggplant stuffed with shrimp, and rice porridge with mini oysters, pork bites, and thousand-year-old egg. Fried savory doughnut pieces float just above the surface, which you smush into your congee until they get soft and chewy. Save any complicated questions for the ladies who refill your teapot. They speak your language.
Get the SideDish Newsletter
Dallas' hottest dining news, recipes, and reviews served up fresh to your inbox each week.