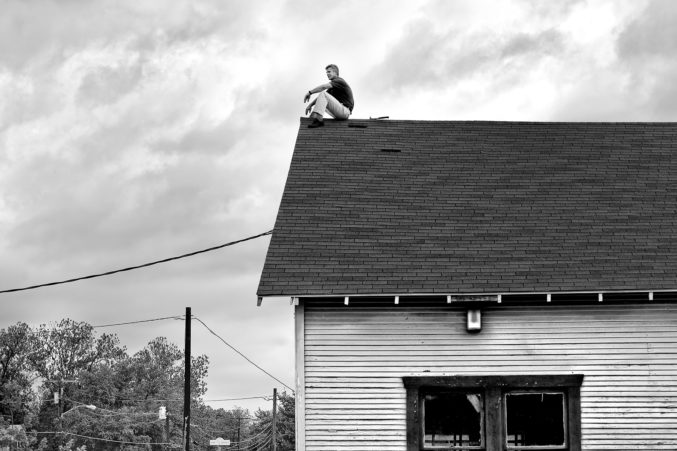 The Transformation of Oak Cliff
David Spence took a blighted neighborhood and made it beautiful again.
Right now, it's nothing. the gutted remains of a yellow church built in 1937. The detritus of other lives. Bags of trash piled by the door. Rows of dusty, empty wooden pews. There's a pulpit, but no altar, and only the colorful remnants of a baptism pool.
In this rubble, though, David Spence sees something. A restaurant. Not just a restaurant. Another five-star restaurant. The wood from the pews could be used to make elegant booths. The baptismal area might make a nice bar. As he's talking, police sirens wail in the distance.
"Ah," he says, "the bells of Oak Cliff."
Then, without missing a beat, he rests his hand on the carved wooden pulpit and nods.
"This would make the perfect maître d' stand."
Spence has always liked changing things. When he was a kid, he wanted to change the world. He joined the Peace Corps, then worked as a program manager for a nonprofit. He was what he calls now a "war-on-poverty liberal."
Sometime in the mid-'90s, he left the nonprofit world and settled on fixing a neighborhood: the Bishop Arts District. Broken windows and spray paint. Moribund factories and shuttered garages. But he saw upscale destination dining. Trendy boutiques. Modish, urban living.
All the work was done by his company, Good Space. Building by building, room by room. He pulls all his own permits and fixes his own toilets. He likes to see the obsolete made useful. He likes to see old things made new. And he likes to think of the stories these places have, the lives they've seen.
One day Spence will write his own story. About a man who wanted to make the world better. About a special neighborhood full of good, hard-working people. About a series of transformations we can all learn from.
He won't write that story today, though. He still has a lot left to change.