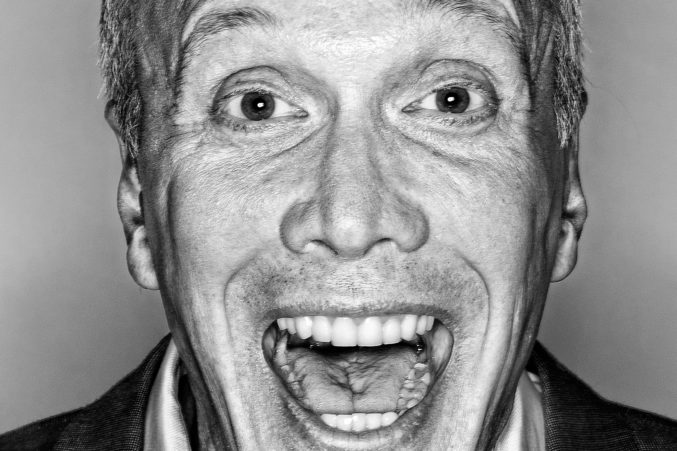 The Megachurch Boom
Megachurches have sprouted in North Texas, and pastors like Ed Young know how to build their audience.
Sex. that's what the preacher wants to talk about. He's in bed with his wife, Lisa, and he looks completely comfortable. Like the bed they're in isn't 50 feet in the air, on the gravelly roof of a massive church. Like it isn't a cold January morning, the kind that whips your lips and cheeks. Like there aren't lights and cameras and microphones sending this moment across the world. Like they won't be in this bed, on this frigid roof, for nearly 24 hours.
"God created sex," he says, a Southern lilt in his voice. "He thought it up. He likes it. He's pro-sex."
"We need to bring God back into the bedroom," Lisa adds.
Making a biblical lesson out of a stunt.
There are a lot of these suburban megachurches in North Texas. A lot of preachers with nice smiles. But Ed Young at Fellowship Church in Grapevine finds a way to stand out. Because he'll bring a full-grown lion to his Easter service, then hold a lamb a few feet from the cage. He'll drive a Rolls-Royce through the church. He'll theme an entire sermon around an interview with a Navy SEAL sniper. He'll camp with his wife in a bed, on a roof, in the cold, surrounded by cameras, to promote a book that encourages married couples to have more sex.
This is how the son of a preacher grows a church of dozens into a flock of 20,000. With campuses all over North Texas. More in Miami and London. Best-selling books, DVDs, a mansion in Bluffview. Appearances on talk shows. Talk of a reality show. His is one of the most influential ministries in the world. Because he engages. Because his antics are lessons.
On this day, though, God has a different lesson for the preacher. All the sun, and those lights, and the white sheets—he'll end up in the hospital with burns on his eyes.
Because there's one thing Ed Young is not: boring.