Addison's municipal water supply must contain an additive that makes its citizens' feet happy. I can't come up with any other explanation for the fact that this suburb is home to such a concentration of supper clubs and restaurants that offer live music. No place in North Texas has as many. People in this neck of the woods like to tap their toes and trip the light fantastic when they eat.
Table 13's ambience is 1960s Vegas, with vintage cocktails and a Rat Pack sensibility.
There's a long history of dinner and dancing in 75001. Tony Taherzadeh operated Farfallo at the corner of Preston and Belt Line Roads for 20 years before he opened the popular Stone Trail Steakhouse on Midway, near Belt Line. Renamed Stone Trail Restaurant, the venue still operates on Friday and Saturday nights only. Currently Arthur's Prime Steaks and Seafood, Buttons, and Gloria's Latin Cuisine offer both dinner and dancing, and there are a handful of others with regularly scheduled live jazz. Gloria's has 12 restaurants in the area. Only the Arlington and Addison locations offer plates of food served with a side of salsa dancing. 
Table 13 is the newest addition to the Addison scene. The ambience is 1960s Vegas, with vintage cocktails and a Rat Pack sensibility. The live music acts, such as Hunter Sullivan and Marc Toussaint, perform crooner classics from the '40s, '50s, and '60s originally sung by Bobby Darin, Frank Sinatra, and Mel Tormé. When the combos take a break, the house music is a mix of Van Morrison, Dionne Warwick, The Rolling Stones, and The Guess Who. Chrome starburst light fixtures hang from the ceiling along the length of the main room, which is separated from the bar by a row of cushy black leather tufted booths and mirrored half-walls. Dozens of Vargas Girl pinup prints adorn the walls. The lights are low, and the music, even when live, is quiet enough to manage a conversation. 

The dinner menu is a nostalgic nod to the sautéed and flambéed food once cooked tableside in fancy restaurants. You'll either groan or giggle at the list that includes steak Diane, chicken cordon bleu, beef Wellington, chicken Veronique, shrimp scampi, and Chateaubriand for two. Desserts include cherries jubilee, baked Alaska, and bananas Foster. 

Hard liquor takes center stage at Table 13. Don't assume the Tom Collinses, Manhattans, stingers, and zombies are made with a trendy craft-cocktail preparation. The Sinatra 3, 2, 1 is simply three fingers of Jack Daniel's Sinatra Select, two ice cubes, and a splash of water. The Dirty 13 martini, the signature drink, is filthy dirty. The cloudy Tito's vodka concoction, served in a coupe rather than a martini glass, is garnished with two jumbo olives stuffed with blue cheese. I found the heavy dose of olive juice overwhelming and asked for an adjusted version with just a kiss of juice. I don't know where the bartender learned to smooch, but the replacement drink still smacked of thick, oily juice. 

Table 13 offers wine, but the short list is anemic, with the exception of a few notables such as a 2010 Llano Estacado 1836 Red Blend and a Château Gruaud-Larose from the prestigious Saint-Julien in France (although the advertised 2008 vintage was unavailable). As for the beer: local brews, such as Deep Ellum IPA and Lakewood Lager, appear on the same bill as Bud Light.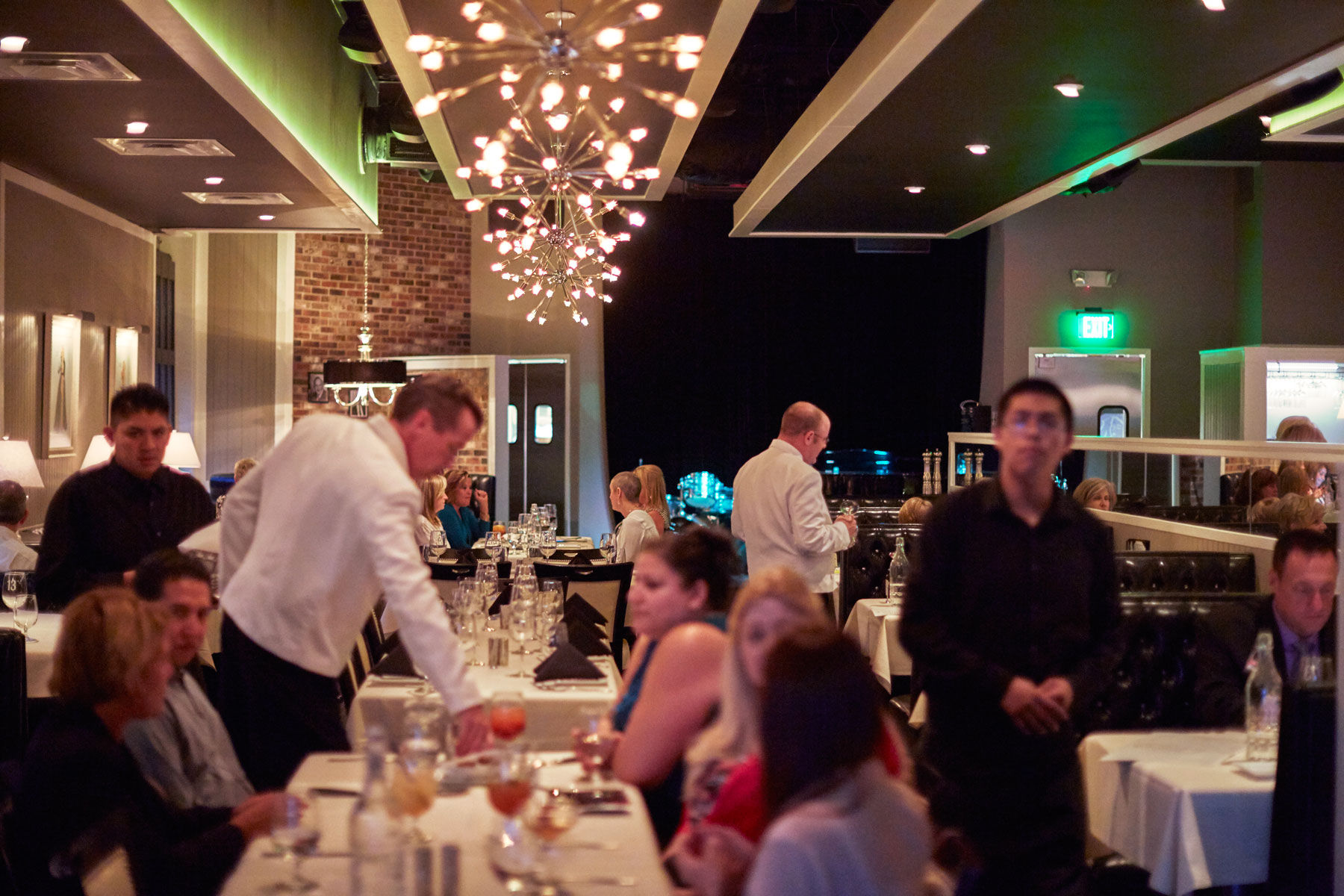 The first time I visited Table 13, I took my family. We had a significant birthday to celebrate, and I figured a trip back in time and some groovy tunes would suit the mood. We weren't alone. Almost every table in the place was popping a Champagne cork or toasting a special occasion. Several diners made their way to the stage and slipped a special request and a tip to the singer. Minutes later, a couple would glide to the small dance floor and dance cheek to cheek, a romantic scene you won't find in Bishop Arts. 
I would rather dance than eat at Table 13. The food is inconsistent. Appetizers include boring and bland deviled eggs, undercooked flash-fried calamari with artichokes and cherry peppers, and tough, teeny escargot drowned in garlic butter. The tomato soup, though, was thick and comforting, and the crunchy grilled cheese croutons were a clever addition.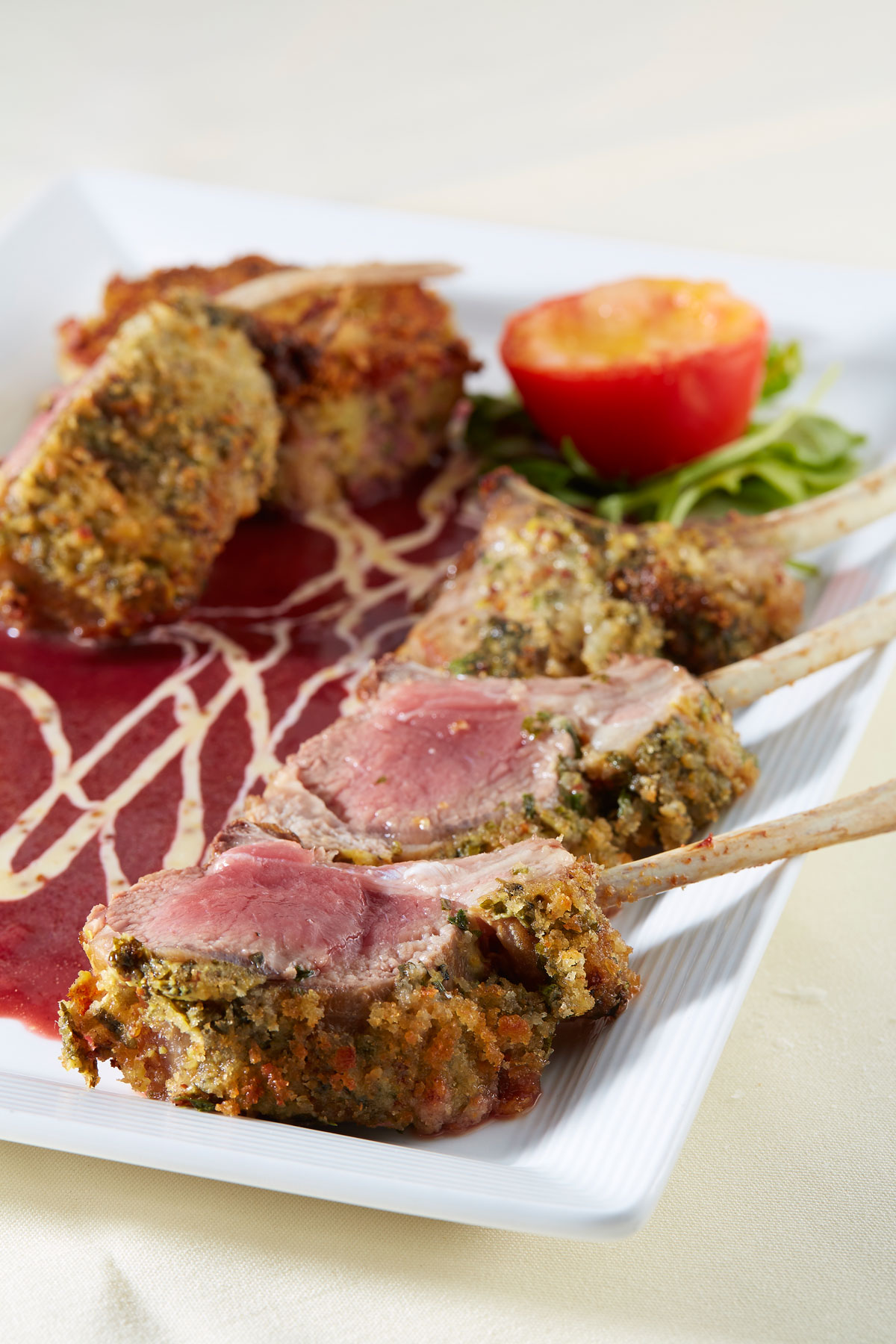 Steaks are the safest choice. They offer a 6- or 9-ounce filet ($26, $34), a 14-ounce center cut New York strip ($35), and a Prime Black Angus rib-eye ($33) with a variety of sauces and toppings, such as truffle demi-glace, hollandaise, béarnaise, and au poivre. But the quality of the sauces varies wildly. On one visit, the au poivre was pungent and rich, with a swift kick of black pepper. A week later, someone in the kitchen was obviously trying to stretch a batch. Both the au poivre and the demi-glace were watered down and tasted of flour. Perhaps a large bottle of Kitchen Bouquet and some beef bouillon cubes are in order. 

Shrimp scampi was nothing but grilled U-10 prawns atop angel hair pasta with barely enough garlic, butter, and wine sauce to coat the noodles. Steak Diane was inedible. I know there were three medallions somewhere under the thick coating of salty cognac cream sauce, but even after scraping the sauce to the side, I still couldn't eat it. Same for the beef Wellington. The 6-ounce filet, topped with a garlic mushroom pâté and a slice of ham and baked in a pastry shell, was destroyed by salt. After sampling the filet and chicken cordon bleu, my tongue was numb the next morning. 
The young folks in my group loved the flaming desserts. Bananas Foster took top honors. Four lengthwise-sliced bananas, surrounded by a warm rum and brown sugar sauce and accompanied by a giant orb of vanilla ice cream, disappeared swiftly. Once lighted, the baked Alaska melted like whipped cream into a milky liquid. We had to search for the small bite of pound cake hidden in the muck.

Service at Table 13 is smashing. They are well-trained, friendly, and eager to please. Despite the erratic food, I would go back. Call me a sucker for supper clubs, but I long to return to the bar so that I can sit under one of the sparkly starburst lights, sipping a Pink Squirrel and tapping my toes.
Get the SideDish Newsletter
Dallas' hottest dining news, recipes, and reviews served up fresh to your inbox each week.