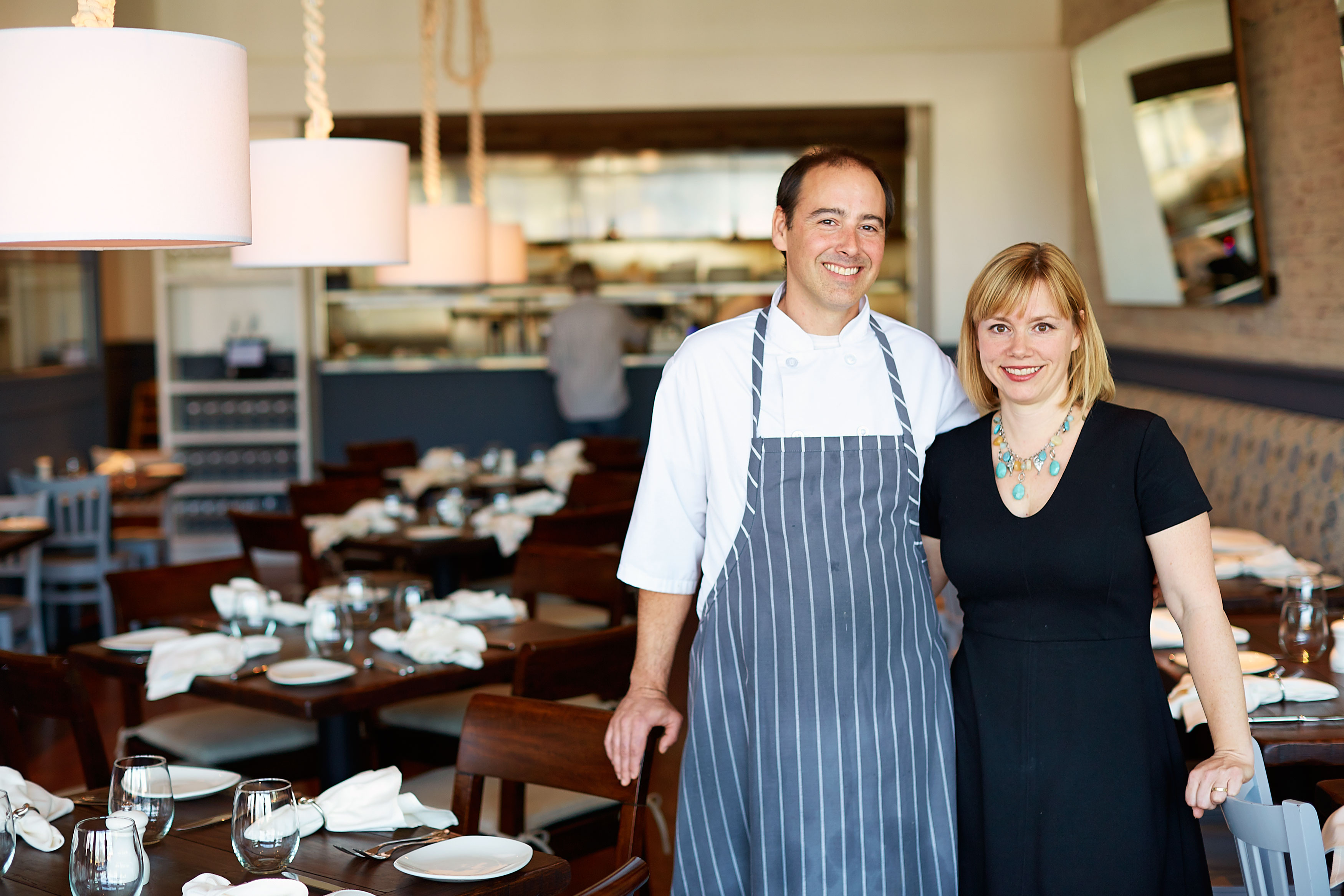 In the early '80s, Dallas kitchens were staffed with young, rebellious chefs. Dean Fearing, Stephan Pyles, Avner Samuel, Richard Chamberlain, Kent Rathbun, Marc Cassel, and Chris Ward are just a few of the names who worked their way up through the ranks of the reigning fine-dining restaurants in town, most of which were French. Once they gained confidence, they turned their backs on the tough-talking, tall-toqued French chefs that ruled. Instead of preparing a classic coq au vin, they looked around at indigenous ingredients and began to blend the piquant, smoky, and earthy flavors of the Southwest. Restaurants filled with adventurous diners eager to taste the innovative dishes made with fresh peppers, masa, tomatillos, nopalitos, tropical fruits, and local quail, pheasant, and catfish. Chefs buddied up. They cooked in each other's restaurants, shared recipes, and drank together post-shift, late into the night. 

All of the names mentioned above are still working and still relevant to the Dallas restaurant industry. However, there is a new cadre of tattooed chefs hanging together and pushing collectively toward the forefront. Most of them were still in diapers when Pyles opened Routh Street Cafe in November 1983. They've got the geezers in their crosshairs and are turning over tables with sassy concepts and new-fangled ingredients. It's a glorious time to dine out in Dallas. Matt McCallister! Omar Flores! Brian Zenner! Raise your mandolines, tweezers, and immersion circulators in unison! Forward, march. 
Stephen Rogers and Allison Yoder combine a simple, sophisticated sensibility
with cutting-edge ingredients and modern techniques.
Before you are totally brainwashed by the rabble-rousers, make a reservation at Gemma. This 65-seat restaurant (with 25 more on the patio) owned by husband-and-wife team Stephen Rogers and Allison Yoder is a chic oasis. Rogers and Yoder aren't old-school Dallas restaurateurs, though Rogers, who is the chef, is a Dallas native. The couple moved back to Dallas after showcasing their talents at the well-respected Press
restaurant in Napa Valley. They combine a simple, sophisticated sensibility with cutting-edge ingredients and modern techniques. They are doing modern food like McCallister and the other young guns, but without the faddish attitude.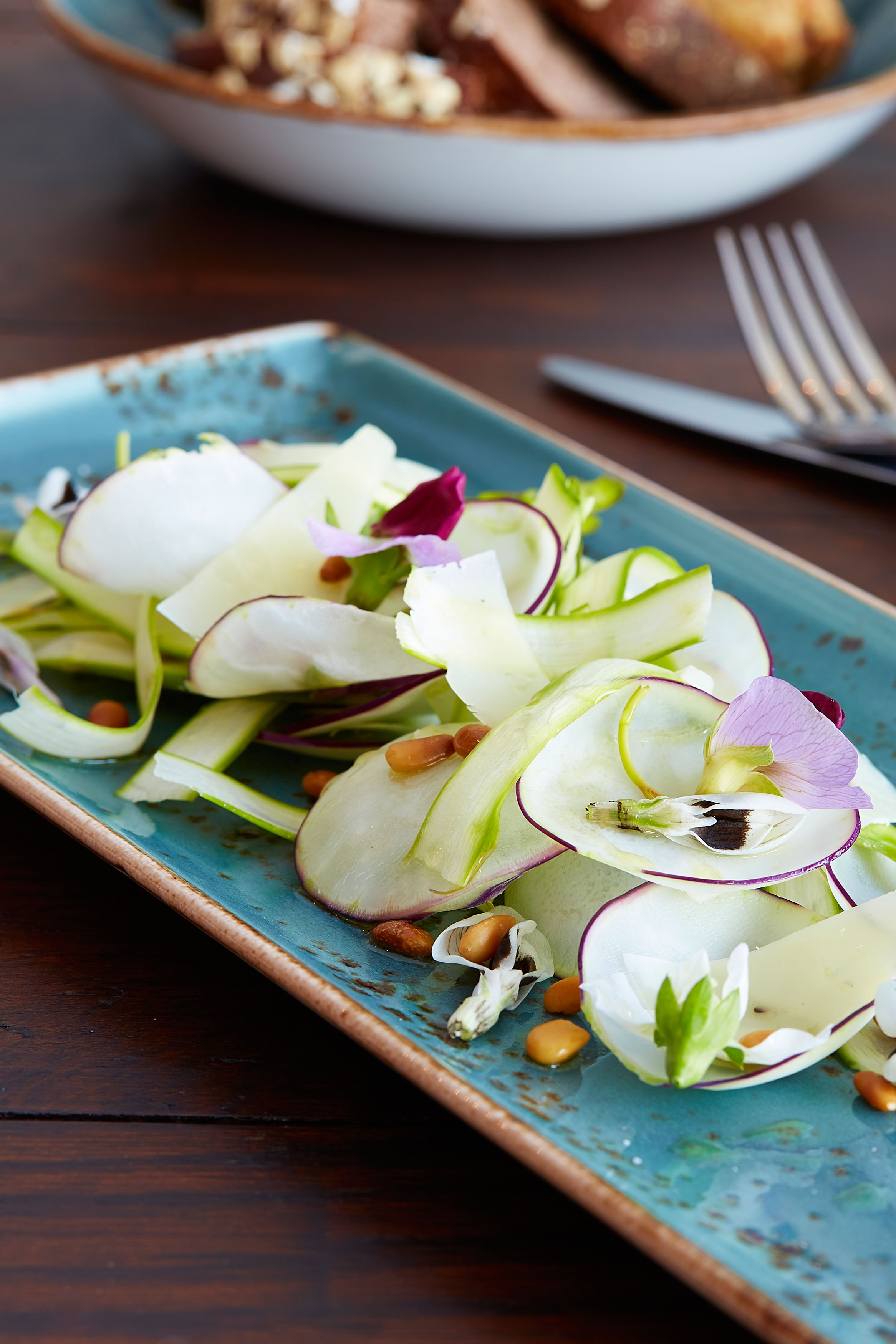 Gemma opened a little more than five months ago, but the restaurant feels like it has been open for years. Rogers and Yoder are smooth operators, and their experience shows. The first time I visited, I was early. I ordered a stunning margarita made with fresh-squeezed blood orange juice, Herradura tequila, and lime. I sat in the cozy banquette and noticed an endangered dining species: linen napkins bound by heavy silver rings. 

The dining room is lovely. The whitewashed brick walls and bluish-gray-painted beadboard create a faint nautical vibe. Light fixtures hang from thick white ropes down the center of the room. Compared to many of the new restaurants I've visited lately, the energy at Gemma was controlled, not chaotic. Even as the room filled to capacity, I never felt rushed or distracted. 

The menu is brief but not without diversity. The six sections include raw items, appetizers, shared plates, salads, and main courses with Mediterranean, Asian, Italian, French, and Texas accents. Each meal began with complimentary bread, which on my visits included bite-size fig and Gouda scones and thinly sliced dark pumpernickel.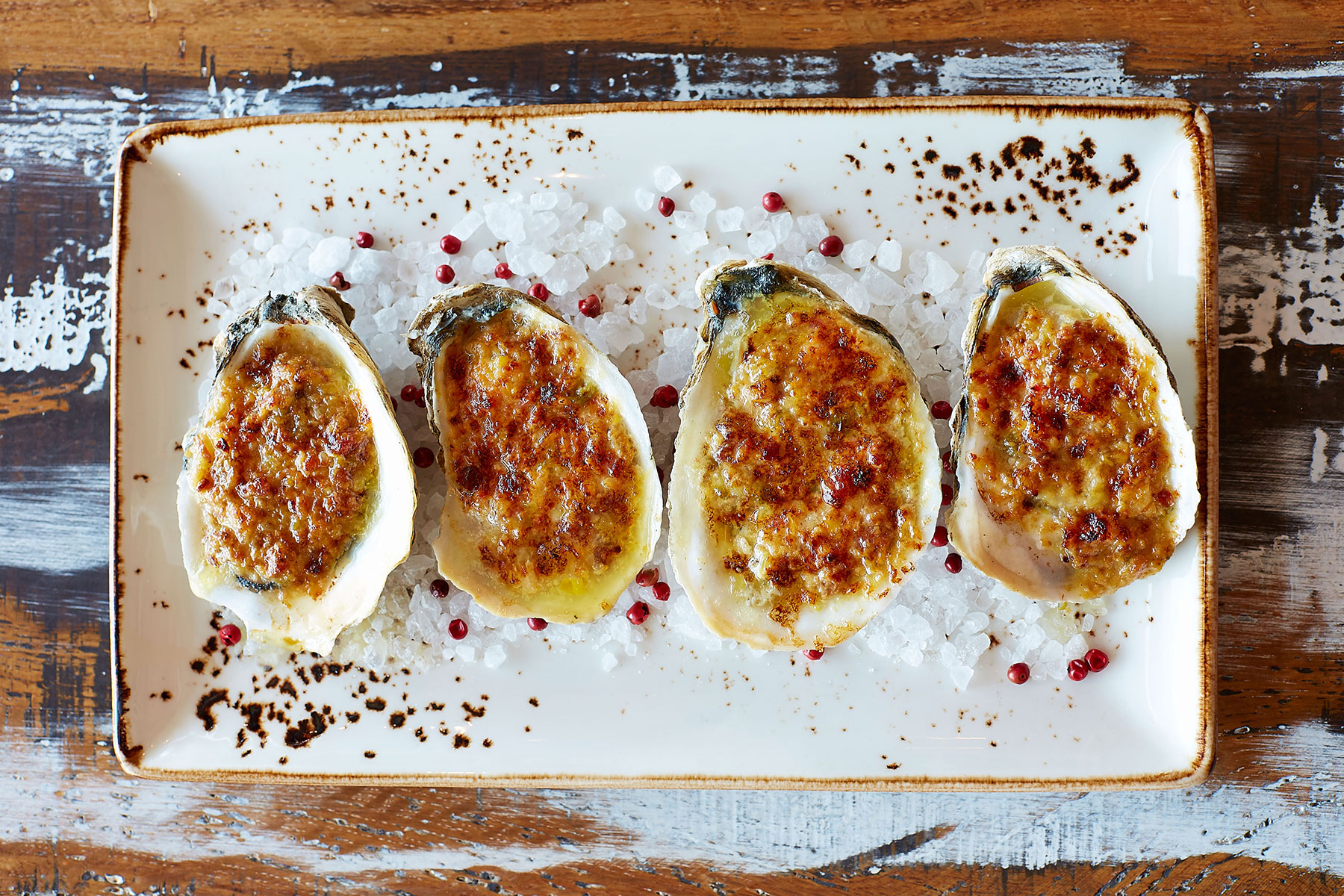 Oysters are sold by the piece. Three plump, sweet and salty Kumamoto oysters from the cold waters of the Pacific Northwest were served with a refreshing ginger beer and jalapeño granita and a classic wine vinegar mignonette. Kampachi crudo, lightly brushed with blood orange juice and piqued with sea salt, was cut asymmetrically and resulted in an uneven chew. One strip was close to a half-inch thick in the middle and tapered to a quarter inch at the end. Next time, I will skip the raw offerings and insist on two plates of lightly battered and fried Castelvetrano olives mixed with warm Texas pecans. These buttery Sicilian olives are seductive on their own, but Rogers has created a dangerously addictive concoction by bathing the bright-green olives in buttermilk and rolling them in a mixture of semolina and flour before a quick fry. Simple and brilliant.
After three trips to Gemma, I managed to try all eight of the entrées. The most disappointing was ricotta cavatelli covered with a thin, watery Texas wild boar ragu. The short, curved ricotta-based pasta was divine, but there was not enough sage, fennel pollen, or sauce to justify the $23.50 à la carte price. Braised veal cheeks were so tender the meat melted in my mouth. This dish is modern comfort food at its finest, an exotic pot roast accompanied by Tokyo turnips, baby carrots, cipollini onions, and tiny bits of bacon poured over firm, almost crisp, spaetzle.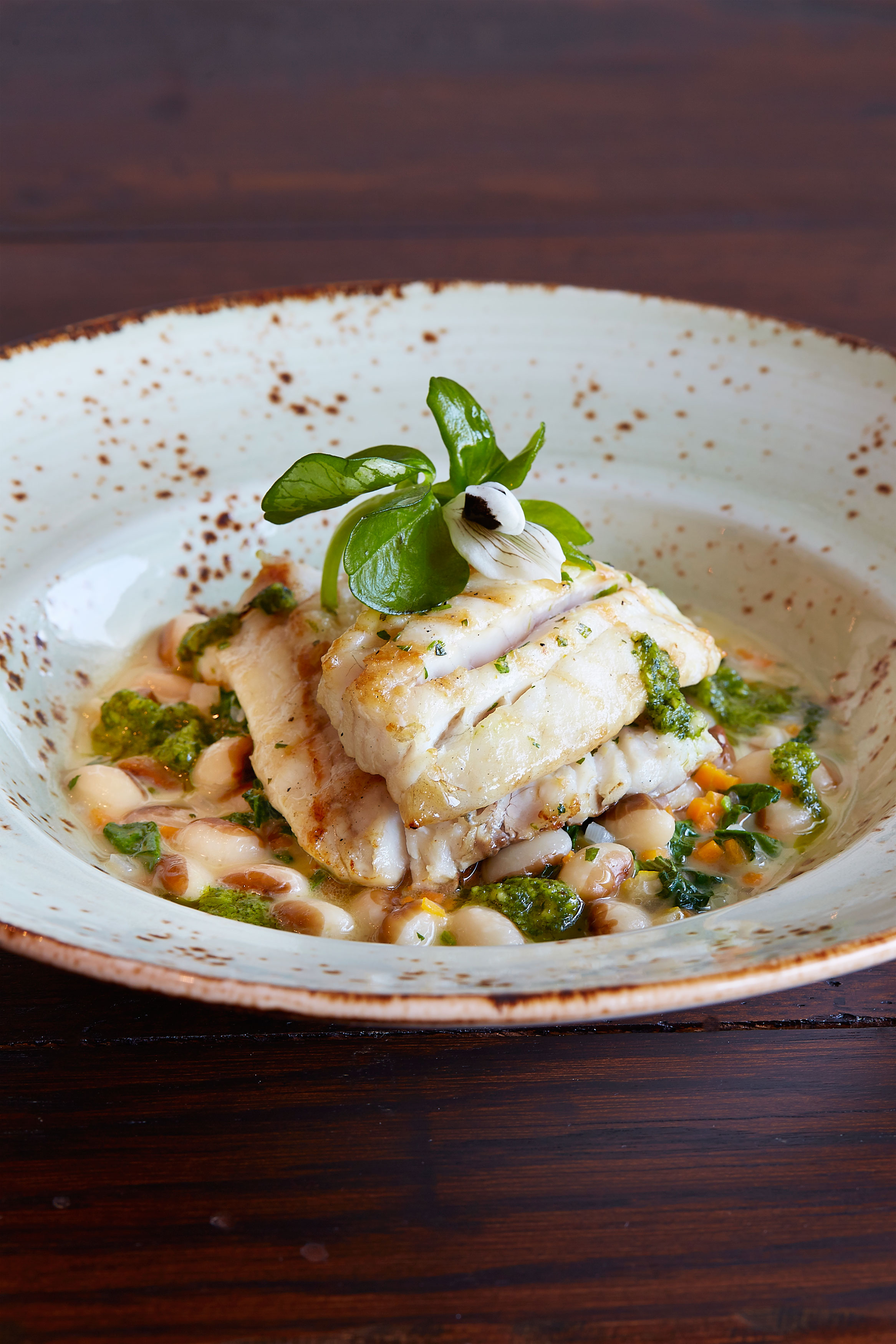 Tired of ordering chicken? Rogers brines a thick thigh and boneless breast, and cooks them on a wood grill with a brick on top. The result is a juicy, cut-with-a-fork bird. If you have a stubborn, steak-and-potatoes companion, Rogers turns out a fine Prime flatiron steak seasoned with chimichurri. I'm sure by the time you read this the whole-roasted Brussels sprouts tossed with bacon will be retired and replaced by a spring-summer vegetable, but put them on your dance card for next winter. 

Dessert choices included a delightful and delicate Basque cake served with a frozen citrus soufflé. The cake is light and not overly sweet. On the other hand, the dense chocolate ganache caramel and pine nut tart is intense and enough for two people to split.

Although the food at Gemma wasn't perfect, it was memorable, and I would choose to dine here over many other restaurants in the same price point because of the service. I met two of the most delightful, knowledgeable, and professional servers I've ever encountered in a Dallas restaurant. 

Gemma is only open for dinner Wednesdays through Sundays, but they don't close until 1 am. Around 10 pm, Rogers turns off the grill and offers a late-night menu. It's aimed at restaurant industry folks looking for a place to unwind after work and map out their revolutionary battle plans.
Get the SideDish Newsletter
Dallas' hottest dining news, recipes, and reviews served up fresh to your inbox each week.