So many lives have been touched by the nurses featured in the following pages. Their hard work, sharp minds, and easy bedside manner earned them a spot in our third Excellence in Nursing Awards. We received 456 nominations (to see how we narrowed down the list and for the full list of finalists, click here). Meet the 24 men and women who go above and beyond to make North Texas a healthier place to live.

Michael Bobbitt
Long-term Care
Michael Bobbitt grew up on a horse farm in Crockett, a small town 150 miles southeast of Dallas. His Great Aunt Mary lived up the road. She was in her 80s and would tell of the time she drove a buggy when she was younger. She cooked him lunch every day over the summers. He loved hearing about her life. Bobbitt, director of nurses at the Presbyterian Village North senior living community, figures that's when he learned to appreciate the elderly. "It's a privilege to hear these people's stories," Bobbitt says, "and we get to care for them in the most fragile time of their lives."
Bobbitt oversees a staff of 256 and says they are the best part of working in long-term care. "This is not an industry where they're going to make a lot of money," he says. "This is a tough industry, but it's full of people who have a calling." One colleague remembers when a nurse's stepfather, a patient at the facility, passed away. Bobbitt came in at 4 am, so he could be there when the nurse arrived. He says the better he treats the nurses, the better they treat the residents. Under his care, the facility maintains a lower-than-average nurse turnover rate and has achieved five-star status. Last year, he won the nurse administrator of the year award for the southwest region of the National Association Directors of Nursing Administration in Long Term Care. Great Aunt Mary would surely be proud.

Nergis Blood
General Practice
Nergis Blood realized that being the only certified wound, ostomy, and continence nurse at Fort Worth's John Peter Smith Health Network was too much to handle. So she built a team of experts around her. There are now 65 nurses at JPS who educate and guide their units in skin assessment and pressure-ulcer prevention as part of the Skin Wound Assessment Team. Blood has also researched and initiated a number of other network-wide teams and protocols to prevent complications. The wound-care program has grown with more certified nurses since Blood started in 2008, and she is now the nurse coordinator for the outpatient wound clinic.
Born and raised in Germany by a surgeon and nurse, Blood satisfied her parents' wish that she go to medical school. But she was a single mom and quit after a year to have more time with her son, even though it meant paying back a full scholarship. She then fell in love with an American soldier and left for Texas. Twenty years, a career in home health, a master's degree, and a stint as a college professor later, she's at JPS. "I have never wanted to do anything but be a nurse," she says.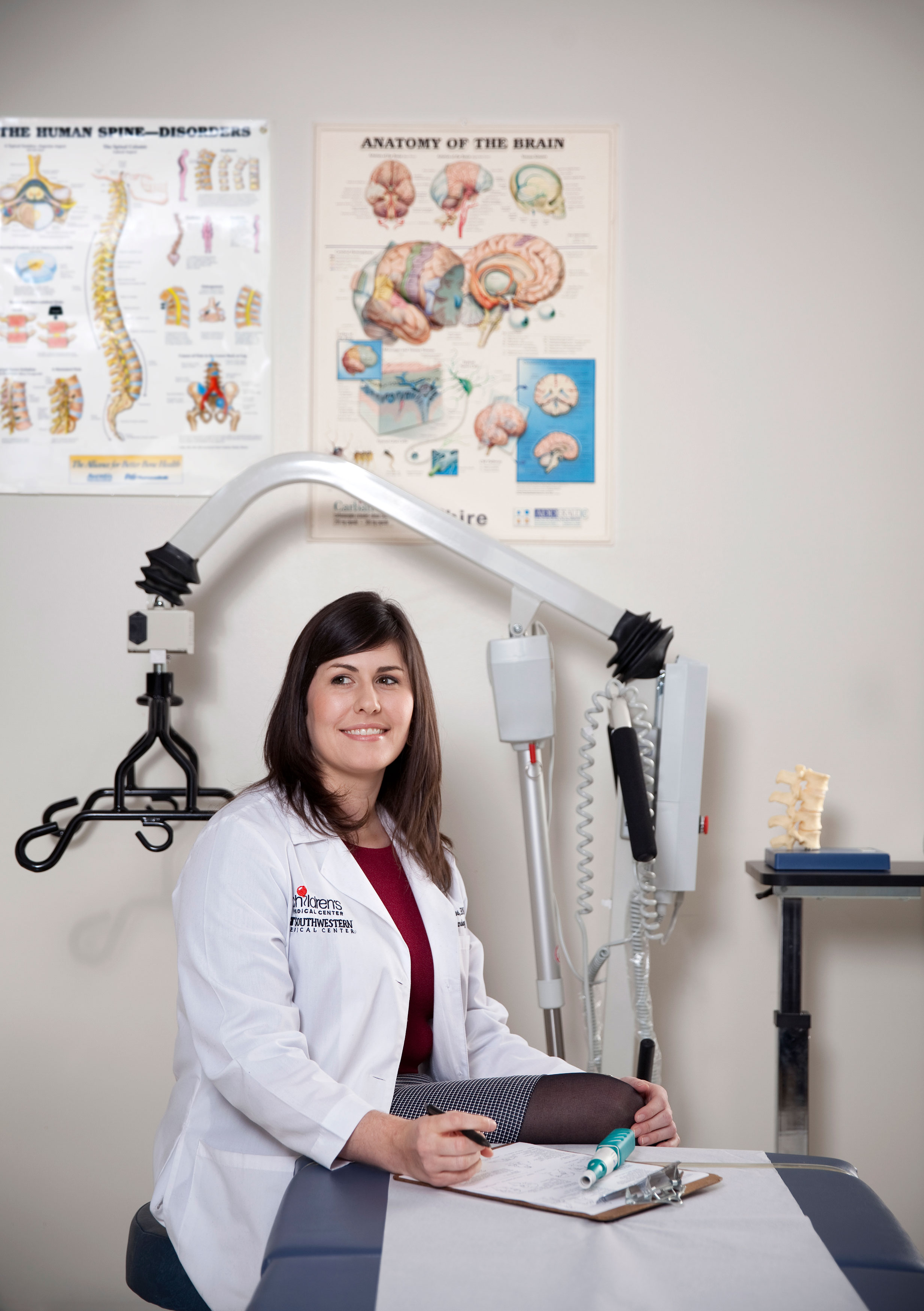 Audrey Ayres
Neurosciences

Working with an internationally known program that treats multiple sclerosis and several rare diseases keeps Audrey Ayres busy. A clinic nurse coordinator in the neurology department at UT Southwestern Medical Center and Children's Medical Center, she once spent weeks coordinating almost a dozen specialists' schedules so a family from the United Kingdom could fit months' worth of care for their young daughter into one week.

And when she isn't juggling administrative duties, Ayres is working on implementing a book and mobile-app project that will help young patients transition to the adult clinic. "Our goal is to educate and equip them so that they can still take care of themselves well without feeling like they have to stay home and not follow their dreams," Ayres says. The patients' emotional ups and downs are, respectively, the most rewarding and challenging aspects of her work. "These diseases are not a death sentence," she says. "So we go through it all with them—graduation, high school, getting married, having babies, the whole bit."


Faye Collins
Nursing Administration

Faye Collins took one look at the woman and knew she would not be able to drive. The woman's husband was on a helicopter headed for another hospital where he would be treated for the aneurysm ripping his aorta. Collins understood the shock. It was the same condition her husband died of 23 years ago. So Collins, director of emergency services at Baylor Medical Center at Waxahachie, drove the woman 30 miles to downtown Dallas. They talked the whole way. Collins explained the situation in detail, and the woman shared what she wanted to tell her husband. When they pulled up to the hospital, the woman was calm. "What I tell my staff is, good or bad, you're going to be part of a life-altering event whether that patient lives or dies," Collins says. "That family is going to remember your interaction when they look back, so make it a good memory."

On the average day, Collins stays busy coaching nurses, monitoring processes, and working on quality metrics. Since taking the job in 2011, she has helped facilitate improvements to sepsis care and length-of-stay times (most patients get in and out of the ER in under two hours), making them the best in the Baylor Health Care System. She also guided her team in developing an employee caring campaign that asks nurses to describe their ideal work environment and encourages them to lead staff meetings. "You need to control your practice in order to advance it," Collins says, "and I'm all about advancing the profession of nursing."


Kathy Ahne Pratt
Oncology

There are five words Kathy Ahne Pratt says a lot: I work for the patient. As a breast-cancer patient navigator at UT Southwestern's Harold C. Simmons Comprehensive Cancer Center, she lives up to her motto as she expedites appointments, provides emotional support, and more. To save the newly diagnosed the trouble of running around campus to visit each doctor on the multidisciplinary team, she instituted conferences to gather all of them—breast surgeon, reconstructive surgeon, radiation oncologist, and medical oncologist—in a room with the patient and family to discuss the plan of action.

An oncology nurse for 30 years and dual-certified as an Oncology Certified Nurse and Certified Breast Care Nurse, Pratt has become an expert in translating doctorspeak. She's also able to recognize when a patient hasn't grasped it all and does whatever it takes to make sure the patient is fully informed. "Education is power," Pratt says. "It's such an out-of-control feeling when someone is diagnosed that giving them information helps them get their arms around it."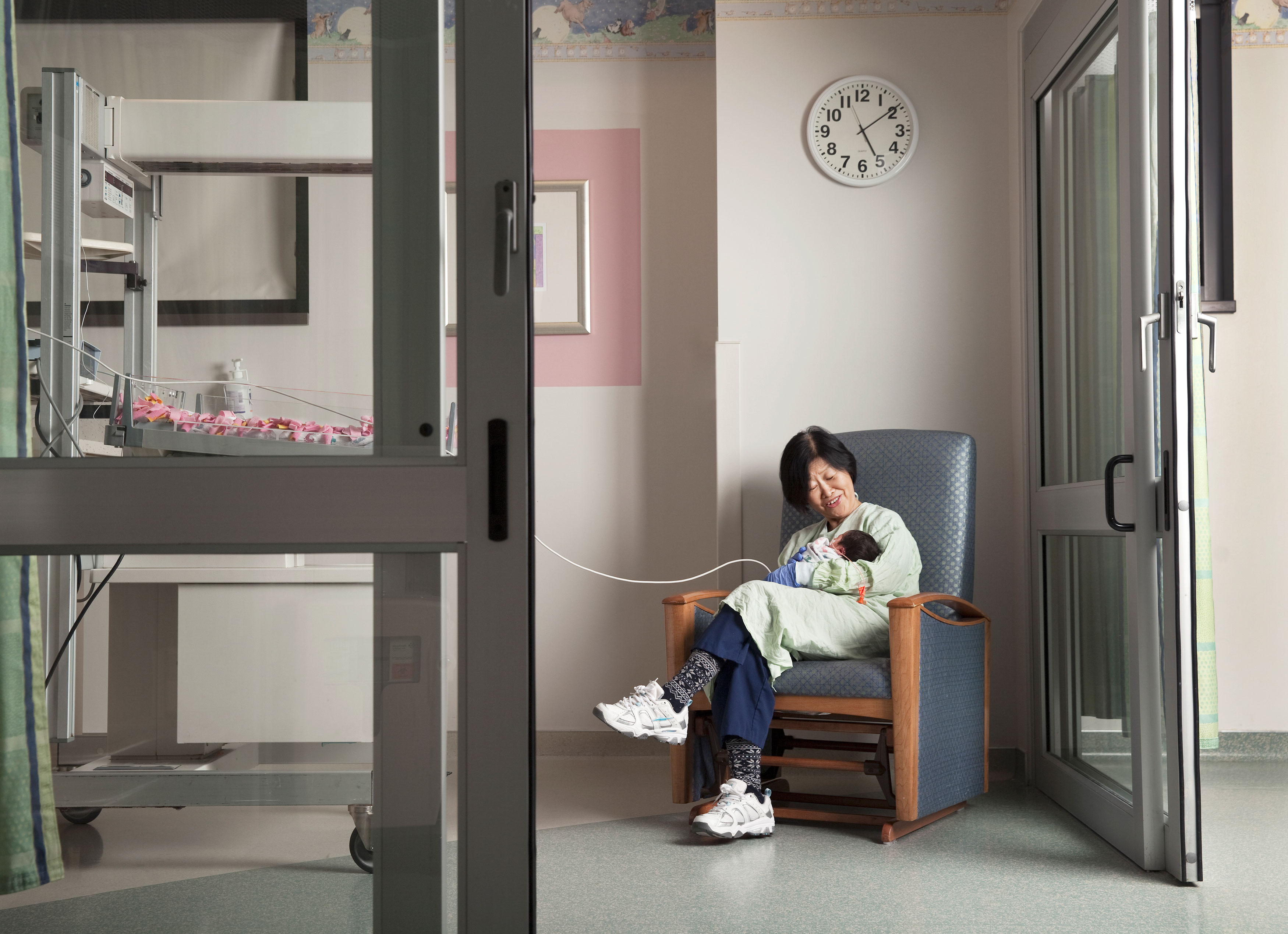 Lee Lee Lee
Neonatal

Lee Lee Lee hasn't spent a christmas holiday at home in years. She's at Methodist Dallas Medical Center caring for preemies and singing the version of Twelve Days of Christmas she helped rework ("On the first day of Christmas, Methodist gave to me, a job in the best NICU"). A nurse for more than 40 years, she takes the holiday shifts so younger nurses can spend the day with their own kids. She's often thinking about the staff. Last year, Lee created a serenity room complete with recliner, back massager, and music to relieve stress.

Lee became a nurse in her home country of Malaysia. Patients walked miles for care, and nurses washed bandages and sterilized needles for reuse. Lee went to England for  midwife training, then was recruited by Methodist in 1971. The NICU has become something of a family to Lee. She was recently in the hospital tending to her "Texas mom," a former co-worker who embraced young Lee as a daughter. And she has become a "grandmother" to a boy who, five years ago, was born at 24 weeks and stayed in the NICU for six months. The family became so close to Lee during those difficult days that they have since celebrated Thanksgiving together—a holiday she does enjoy at home.


Ken Adams
Psychiatry

For more than 20 years, Ken Adams worked in retail management. At 44, he decided to make a change, but he was a bit nervous about going back to college. "My biggest fear was that I'd be sitting in a classroom, and I'd be competing with people half my age," he says. Turns out, it wasn't a problem. "I think when people go in (to college) older, the focus becomes the goal much more than the focus 20 years before that."

Now 64, Adams, a registered nurse at the UT Southwestern Medical Center, is still focused. He sees it as his life's work to be an advocate for patients. "Being on the front line, I think we have a duty to give people reassurance, give them comfort, give them the answers," he says.

And he can even point to his days in retail management as having played a role in understanding this. "Management has given me a great balance and perception that has really serviced me well in nursing," he says. "Managers in retail have a strong customer-service focus. It's given me a strong sense of mediation, how to handle complaints." 


Shana Merrick
Surgery

Shana Merrick has a way of making everything sound like she's reading from a storybook, even as she says, in her sweet Abilene drawl, "I'm so glad to be there. When they're throwing up, when they're saying bad words and spitting or bleeding, I'm glad to be right there." She's referring to the bedside, where she has stayed for 23 years through 26 different hospitals. Before signing on to be a staff nurse in the day surgery and post-anesthesia care units at Baylor Medical Center at Garland, Merrick was a travel nurse, working in everything from psychiatrics in Nevada to radiology in North Carolina, with mission trips between assignment to places such as eastern Zambia and Guatemala.

Merrick's adventures have made her the nurse she is today. She brushed up on her Spanish skills at a California hospital just 30 miles north of the Mexican border. While volunteering in India last fall she learned holistic ayurvedic practices from Indian doctors. And as the chief pain management nurse at Walter Reed Army National Military Medical Center, Merrick studied Reiki touch therapy, which she still uses while caring for patients before and after surgery. But one of the most valuable lessons she has learned is to listen more than talk. As Merrick says, "If we have our ears open, our heart can lead us."


Barbara Harty
Gerontology

Barbara Harty wears many hats. for one, she's a gerontological nurse practitioner. The majority of her time is spent in nursing homes and assisted-living facilities, following close to 200 patients, most with dementia, in collaboration with four board-certified geriatricians at the University of North Texas Health Science Center. As an assistant professor of medicine, she lectures to fourth-year med students and takes them on her rounds. She's also a clinical research coordinator for pharmaceutical trials that get her deeply involved in worldwide research to help improve functionality in patients with Alzheimer's disease. And Harty frequently acts as a guest speaker: her résumé lists almost 300 presentations. She has taught Alzheimer's Association support groups what to expect with their loved one's disease and nonpharmacological approaches to challenging behaviors to nursing home staff.

In all of her roles, Harty is an educator. She hopes others learn to see the person underneath dementia and realize that geriatric nursing is not just changing bedpans. "We focus on the whole person, their social welfare, personality, not just medical conditions," Harty says, "and we try to keep them active in their home as long as we can."


Lynda S. Cunigan
Home Health

Something wasn't adding up with one of Lynda Cunigan's home-health patients. The elderly man was losing weight and living in filthy conditions, which was strange considering some distant relatives moved in, presumably to take care of him. They were living off his money, after all. But when Cunigan, co-owner and director of nursing for Golden Years Homecare Specialists, spoke with him, the man denied any neglect. Cunigan didn't stop there. She spent a weekend going between Adult Protective Services, his out-of-state sister, the Golden Years staff, and the family members in his house before she was finally able to help the elderly man realize he needed to get out of that house and into a place with full-time, professional care. 

Assessing the situation required a particular set of skills Cunigan picked up as an officer with the Dallas Police Department in the 1980s. "You walk into a disturbance, and it's on you to figure out who's lying, telling the truth, how dangerous the situation is, and to come to a resolution about it—and quickly," Cunigan says.


Phyllis McCorstin
Education

When phyllis mccorstin graduated from high school in 1968, there weren't a lot of career options for the young women of Savoy, Texas. Secretary, teacher, nurse—those were the usual routes. It wasn't until she was well into her 30s that McCorstin fulfilled a longtime desire to join, as she puts it, "a large, wonderful team called the army." Today, she says her 25 years in the Army reserves nurse corps (she retired as a colonel) benefited her civilian work. "The military is very stringent about education," McCorstin says. "They expect you to learn and grow." 

As a clinical nurse specialist in the intensive care units at Texas Health Presbyterian Hospital Dallas, keeping step with the rapid changes in critical care is crucial. In addition to making daily rounds, teaching in the nurse residency program, and giving presentations, McCorstin is responsible for researching and rolling out new protocols. "It takes a lot of people working together to make sure things are done the right way," McCorstin says. 


Lori Spies
Nurse Practitioner—Primary Care

Two decades ago, Lori Spies had never traveled beyond North America. She was a stay-at-home mom, raising two daughters in Sunnyvale. When her youngest started kindergarten, she decided to go to school, too. Today, Spies is a nurse practitioner at a local clinic, a senior lecturer at Baylor University's Louise Herrington School of Nursing, and completing a Ph.D. dissertation on nursing in Africa. "I always wanted to see the world in a real way, rather than in the resort," Spies says. And that she has. 

Every March, Spies takes a group of Baylor students to Ethiopia, and in the summer, she spends a few weeks in Uganda teaching auditoriums full of eager, local nurses. She has also traveled to Argentina, Honduras, Mexico, India, Vietnam, and China for her work. Spies says that nurses deliver 80 percent of the population's health in developing countries, and she feels she's able to make the biggest impact by educating them. Many of her nurse practitioner students have gone on to help the underserved locally, at the Agape Clinic and Mission East Dallas, and as far as South Sudan and Papua New Guinea. "I am really fortunate to have students who have a global vision for their life's work," Spies says. 

Get our weekly recap
Brings new meaning to the phrase Sunday Funday. No spam, ever.