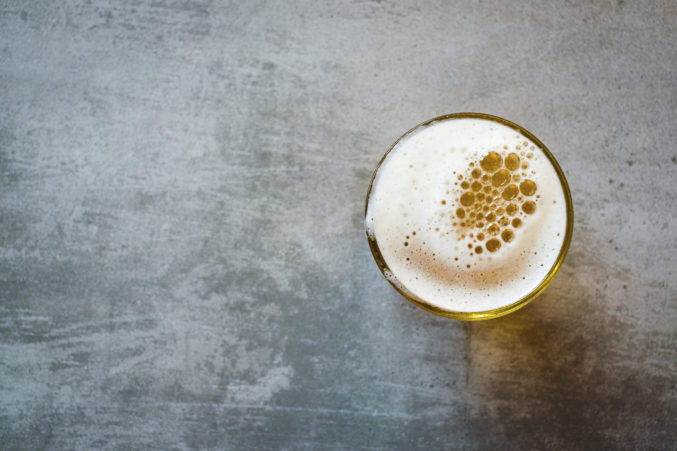 The Best Beers in Dallas
A roundup of the finest (and not so fine) brews in town.
5. Block Party
Four Corners Brewing Company
Porter
5.7 percent ABV • On tap and in cans

A perfect introductory brew for those who haven't ventured into the world of dark beers. Four Corners labels its beers as all-day ales, beers "you can (pretty much) drink all day long." While Block Party falls into the "pretty much" category, its lighter-than-many-porters body allows for at least a couple pulls off the keg.
Aroma: "Slight chocolate, sweet agave, and dark fruit … Toasted bread, chocolate, fresh-roasted coffee."
Appearance: "Dark hazelnut … Light brown toward the edges, dark brown/amber at its core."
Flavor: "Great doses of chocolate, espresso. Peculiar vegetal note on the end … Good balance … Caramel, dried fruits, coffee … Milky, chocolate."
Mouthfeel: "Short finish … Light-bodied for a beer this robust … Light for complexity … Creamy."
Overall Impression: "Great drinking beer, besides the slightly off finish. Would definitely sit down with a glass … A well-made beer, short on finish … Straightforward, reads easily."
What We Said: "Too much sugar—wouldn't order again." (Note: we were clearly wrong.)