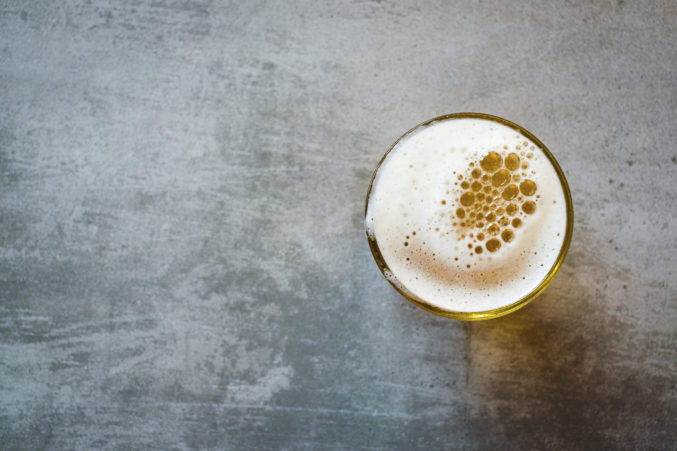 The Best Beers in Dallas
A roundup of the finest (and not so fine) brews in town.
3. Pretzel Stout
Martin House Brewing Company
Stout
6.5 percent ABV • On tap 

In the words of a D staffer, "I feel like I need a fork and knife to drink this beer. It drinks like a meal." Although it may not sound like it, that's a compliment. As dark as an oil slick, each barrel is brewed with six pounds of crushed sourdough pretzels.
Aroma: "Pleasant coffee, slightly sweet chocolate aroma … Roasted meat, chocolate, BBQ … Dark-chocolate powder, metallic."
Appearance: "Deep, hazy black brown … Dark brown, opaque … Deep brown, almost black."
Flavor: "Slightly acrid, unsweetened chocolate, coffee/espresso … Good roast and bitterness … Coffee, slight cough syrup. Bubbly … Delicious dry espresso and coffee. Good sweet-chocolate and dry-espresso balance."
Mouthfeel: "Creamy; low carbonation … Rich, silky … Medium/heavy body. Good CO2."
Overall Impression: "Well-made beer. Bitter aspects of hops and malts [are] super prominent, but in balance … Strong representation of style … Good beer. Not super robust, but very tasty."
What We Said: "Drinkable, with a good coffee linger."