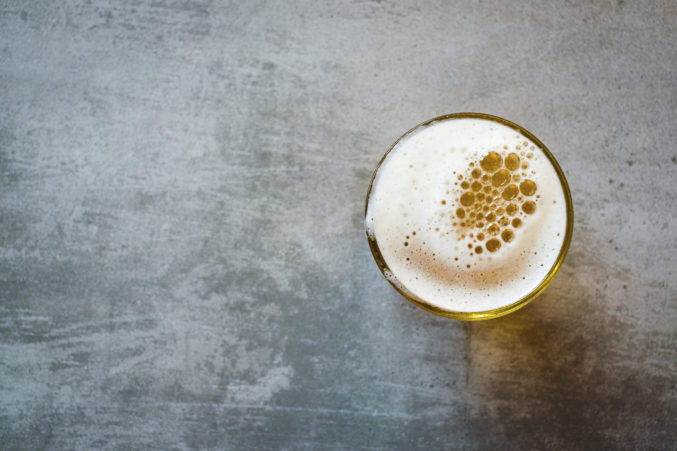 The Best Beers in Dallas
A roundup of the finest (and not so fine) brews in town.
2. Velvet Hammer
Peticolas Brewing Company
Imperial red ale
9 percent ABV • On tap
A malty, boozy brew, Velvet Hammer is an homage to Greg Matthews, the brewmaster who helped Michael Peticolas launch his own award-winning brewery. The Hammer pairs well with spicy foods and is universally recognized as one of the region's most highly regarded beers. It was also the most easily recognized beer by the panel.
Aroma: "Grapefruit hops, with overtones of fresh grass … Rich caramel … Hoppy—pine resin, floral off the bat."
Appearance: "Clear, orange amber … Light brown, slight ruby, with good head retention … Deep golden/light brown with red tones."
Flavor: "Viscous, caramel, ultra bitter, balanced by the sweet malt bill … Great balance, expertly hidden alcohol … Intense hoppy character on palate: pine, citrus, floral. Finish: dried fruit and caramel."
Mouthfeel: "Juicy, high ABV, not high CO2 … Nicely carbonated finish … Good and full, like the last time I got punched in the mouth and it exploded with blood."
Overall Impression: "Damn intense. But manages to balance the opposing sides
nicely … Balanced to a T … Good, too sweet though … Alcohol really shows on the back of the palate."
What We Said: "I'd drink the hell out of this. Great—I am impressed."