I had an adopted aunt who owned a beautiful handmade pistol with a pearl handle. 
I remember staring at that gun as a child, intrigued by all that potential danger wrapped in such beautiful packaging, wanting to wear it as much as shoot it. From what I'd heard, the Frisco Gun Club was like that gorgeous handgun.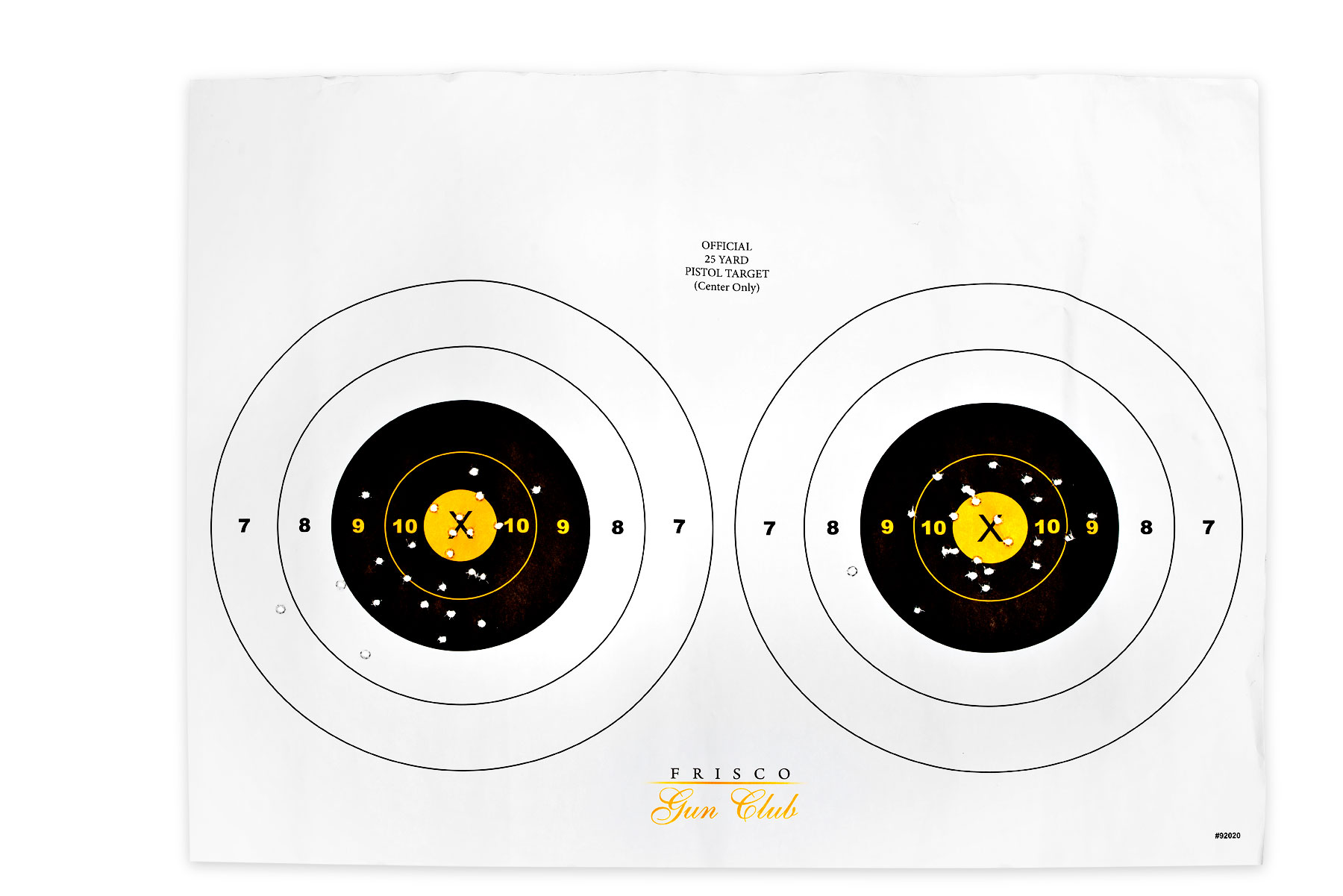 It's such a simple, obvious, and, yes, very Dallas idea: premium goods and services, exclusivity, and lots of firearms. So how, I wondered, in this come-and-take-it capital of Neiman Marcus extravagance, did a place like this not exist until November 2013? Didn't J.R. Ewing take meetings in the private cigar room of such an establishment, or shoot in a private range while delivering some pointed monologue on familial loyalty, rich with metaphor and concierges? He didn't. Maybe if Dallas had dreamed it, Dallas would have built it. As it stands, Frisco beat us to it. 

"It's only recently that the idea of doing something upscale has really started to take hold in the firearm industry," says Christian Putnam, the club's CEO. He also owns Plano's Bullet Trap. "I wanted to change the experience so you'd feel like you are walking into a Barneys or a Nordstrom."

Sold. Wednesdays are Ladies Night at the club, so I grab a girlfriend and make the trip 30 miles up the Tollway—to a church.

It's a subtle North Texas suburb joke on the part of Siri, one I easily fall for. Eventually, we spot the club across the street. Towering over Eldorado Parkway, it's so big that we both feel ridiculous for having missed it. Then, as we approach, there are the sounds of gunshots. 

Walking in, it's so bright and shiny and clean that it's like being in a 43,000-square-foot new car. That might read as sterile, but compared to the industrial feeling of other ranges, that cleanliness comes across as inviting. Putnam tells me that, traditionally, most gun ranges have been converted from something else, the necessities shoehorned into a space brought into the world as a warehouse or factory or supermarket. But the Frisco Gun Club was built from the ground up. You can feel that freedom of design as you are gently guided by the floor plan, from ordering a coffee to admiring a leather holster to having a gun in your hand.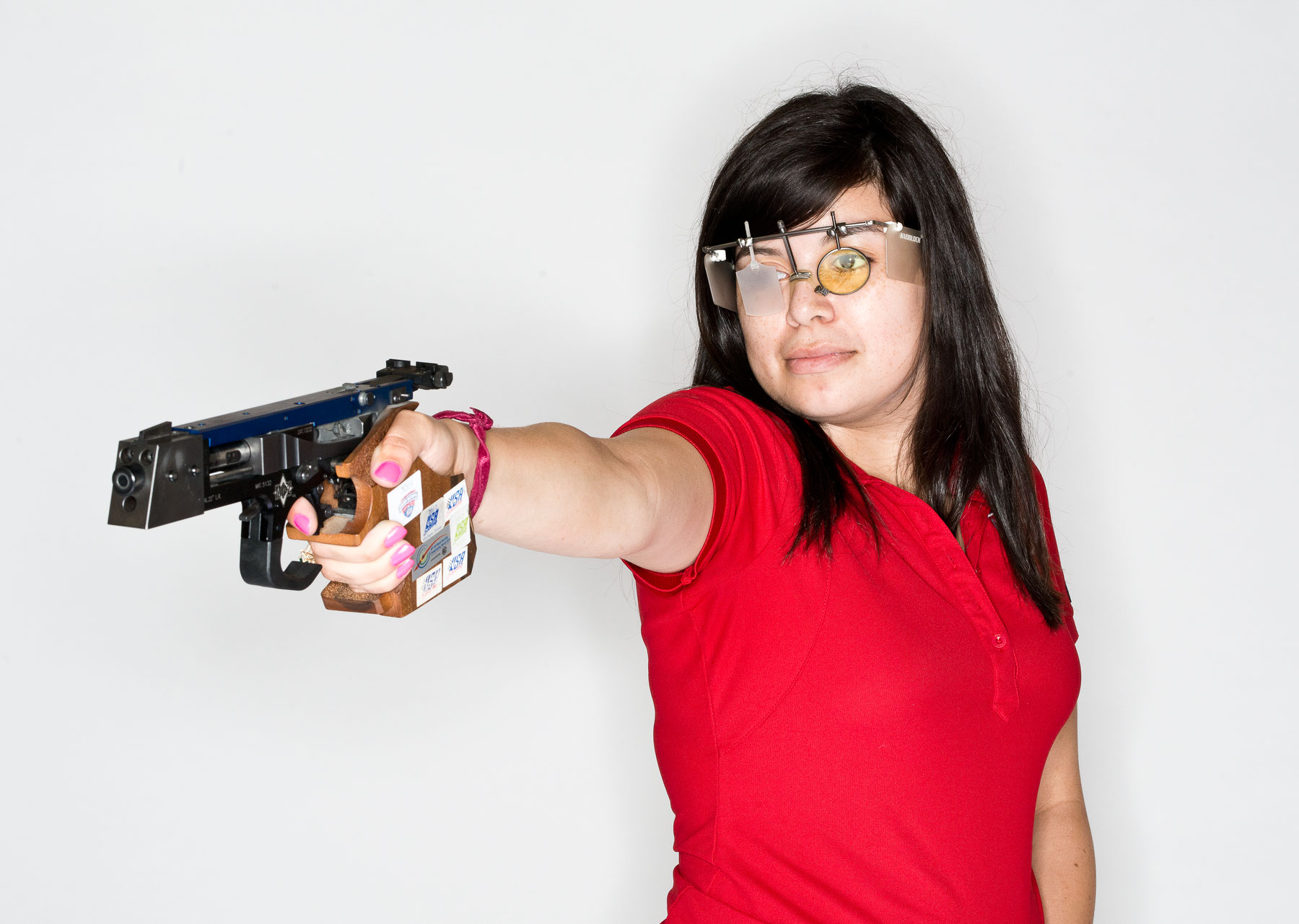 Which, of course, is the point. The gun, I mean. That's why we're here. Growing up, my family owned guns, but no one made a habit of shooting them. Although I still don't shoot frequently, I enjoy it when I do. It feels powerful, which brings up other complicated feelings, but I stand by accessing those feelings of power wherever I can find them. And it's really that simple for me. When I hear people ask, "But why are guns still legal?" my first instinct is always to say, "Because they're fun." Humans have a long history of figuring out ways to keep doing things they know might be bad for them. 
Still, nerves set in. My friend has shot rifles but never handguns, and I'm not exactly an expert. It can all be a bit intimidating to a newbie. Initially, that is certainly the case on this Wednesday night. 
The first problem: there are too many guns to choose from. But a very patient employee named Jonathan helps whittle down the selection from a large case to three or four choices. And when we still can't make a decision, he picks one for us: a Glock 17, a law-enforcement staple. It feels satisfying in the hand.   
There is a three-hour class for novices—with nine guns and more than an hour of range time—but we have to wait 24 hours to take it. A one-on-one lesson with the Glock, however, gets us on the range immediately. And the range is as lavish as promised, well-lit, with state-of-the-art digitally managed targets at the end of wider-than-normal lanes. My friend is a bit shocked at how easy it is to get on the range with a loaded gun and so little know-how. She grew up respecting guns to the point of fear, and I think some part of her knows her dad wouldn't have let her shoot that gun yet.
But she does have a decent shot. 
I don't do so well at first. It's kind of hard to get in the groove because I'm focusing on 1) not screwing up and 2) my noticeably rattled friend. But once I get comfortable with the recoil of the Glock, finding the target is manageable. I tend to hit high and to the left, which is also true of how I bowl. 
Get the ItList Newsletter
Be the first to know about Dallas' best events, contests, giveaways, and happenings each month.