When Stephan Pyles announced San Salvaje as the name of his Latin-inspired, 70-seat restaurant, I thought he'd made a huge mistake. I wrote a post on D's SideDish blog that explained that the moniker (pronounced San Sal-VAH-hay) is Spanish for "wild saint." I tagged it under "Bad Names for Restaurants."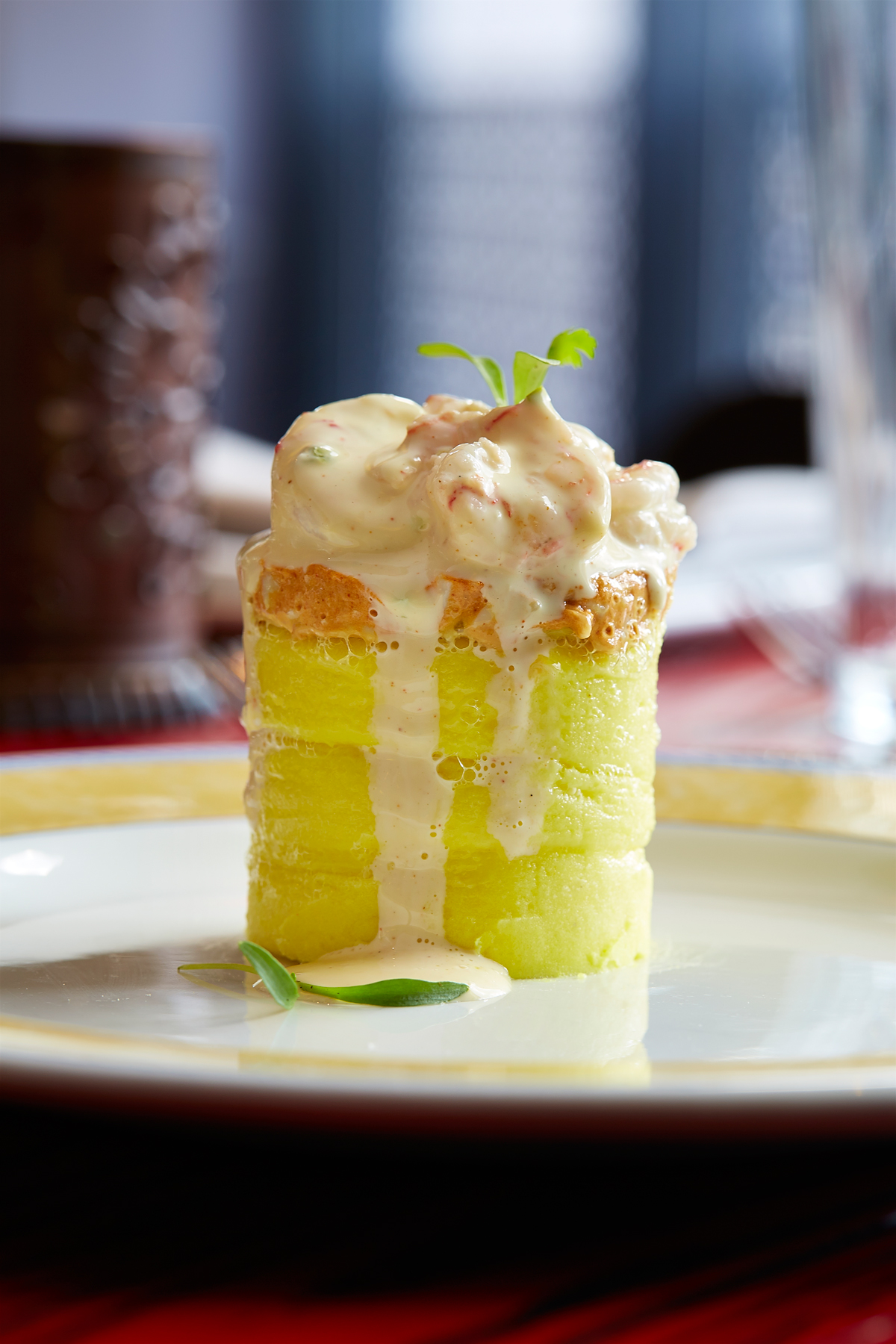 "I just assumed that people in Dallas would know how to say 'wild' in Spanish," Pyles says. "Well, guess what? They don't. It's been called everything from San Saliva to San Salvage. I should have learned my lesson when I named my restaurant in Minneapolis Tejas and everybody called it 'Tee-jus.' Heck, I called it Tee-jus."
The correct pronunciation of San Salvaje rolls out of Pyles' mouth with ease. So do the words causas, tiraditos, and llapingachos—all elements on his menu, which is filled with food inspired by the cuisines of South America, Mexico, Central America, the Caribbean, and Cuba.
Pyles has been traveling to South America since the early '80s. Over time, he developed an affinity for the food in Peru. "My favorite city is Lima in terms of food," Pyles says. "Of all of the food I've discovered, Peruvian is the most exciting and diverse. It keeps calling me back." He loves to peruse the markets filled with colorful varieties of corn, potatoes, and fruit, and the city streets lined with small cevicherias and chifas, Peruvian-style Chinese restaurants.
"Of all of the food I've discovered, Peruvian is the most exciting and diverse,"
Pyles says. "It keeps calling me back."
The treats of Peru get top billing at San Salvaje, so it's natural to start with a cocktail made from pisco, a potent Peruvian brandy. The bar shakes delicious pisco margaritas, pisco sours, and a typical Peruvian welcome beverage made with pisco and chicha morada (a colorful corn drink sweetened with pineapple), and finished off with passion-fruit foam. Purists will love the option to sip different varieties of pisco: the restaurant offers a flight from three different producers for only $10. Oenophiles can explore the all-Latin wine list. Las Perdices Pinot Grigio from Argentina and Lidio Carraro Chardonnay from Brazil are two standouts, and I was happy to see Bouza Bodega Tannat from Uruguay and Villa Montefiori Cabernet-Sangiovese from Mexico on the list. They fit the cuisine and encourage experimentation.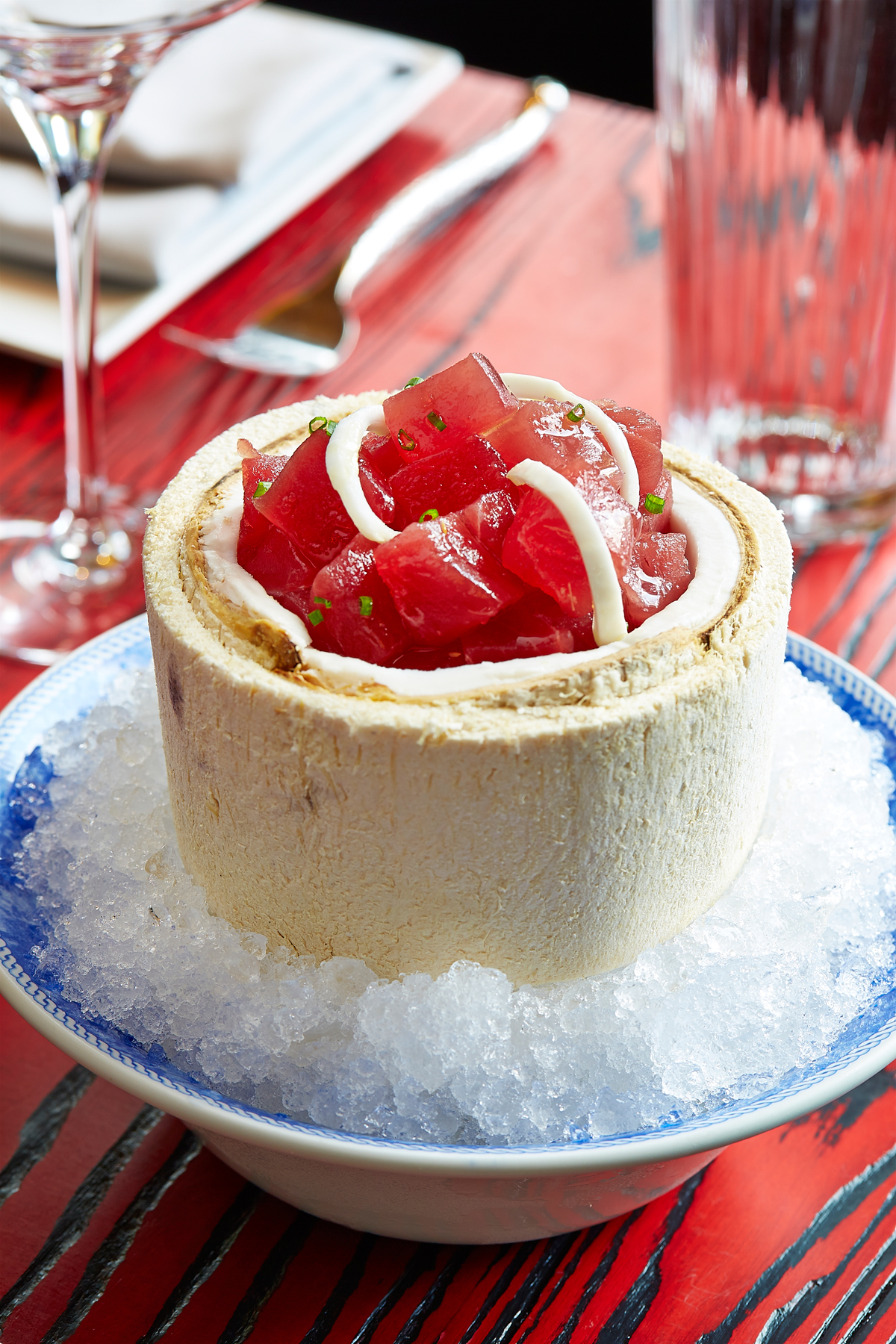 The first two sections of the menu are devoted to causas (towers of whipped potatoes with fillings), tacu tacus (rice and lentil patties), ceviches, and tiraditos (thin slices of raw fish). Pyles, of course, adds his modern signature to these classic and, in some cases, humble foods. Causa Limeña is a short stack of potatoes whipped with aji amarillo pepper to a bright yellow, layered with a delicate quail egg, and topped with shrimp. Tacu tacu, a common rice and bean cake, gets a first-class upgrade. Pyles slathers the top with banana chutney and adds a generous slice of foie gras. This dish is marvelous with a glass of Las Perdices Malbec Ice Wine from Argentina. The combination is forever implanted in my taste memory.
I could say the same thing about the llapingachos. It's another Spanish word that doesn't always come out as yah-pin-GAH-choze when ordering, but calling them Ecuadorian potato cakes is selling the dish short. Fingerling potatoes are whipped with eggs, pickled jalapeños, green olives, cilantro, basil, and cotija cheese. The patties are lightly dusted with bread crumbs and flour and gently sautéed. A sous-vide quail egg is slipped on top, and some fresh mustard greens are tucked in as an edible garnish. The potatoes are as light and airy as a souffle, and are complemented by the richness of the egg yolk.
Fans of Cuban food will appreciate ropa vieja. Instead of stewing a tougher cut of meat such as flank steak, he uses the tastier and more tender meat of short ribs and compresses it into a square. It is served on a bed of black beans and rice, and topped with a bow made of dried plantain.
The showiest dish resembles a Carmen Miranda and Bob Marley mash-up. A fried whole red snapper is slit open across the top and stuffed with fried pickled green beans that jut out like dreadlocks across the plate. It's reminiscent of the Asian-inspired fried catfish Pyles once served at his glamorous seafood restaurant AquaKnox. Instead of soy and ginger, the red snapper sits in a pool of mango-habanero mojo. Each bite yields a little sweet, a little spice, and tender flaky fish.
His rendition of carne asada is a nostalgic nod to Dallas restaurateur Mario Leal. Before there were fajitas, there was Mario's Chiquita, a festive restaurant on Oak Lawn. Leal was famous for his carne asada served with a triangle of grilled Linares cheese and peppers. You scooped up a little cheese, and added a bit of beef and pepper to customize each bite. At San Salvaje, slices of medium rare beef are served with a grilled queso blanco, peppers, and a shallow terracotta baking dish filled with enchilada pie. It's the build-your-own bite concept personified.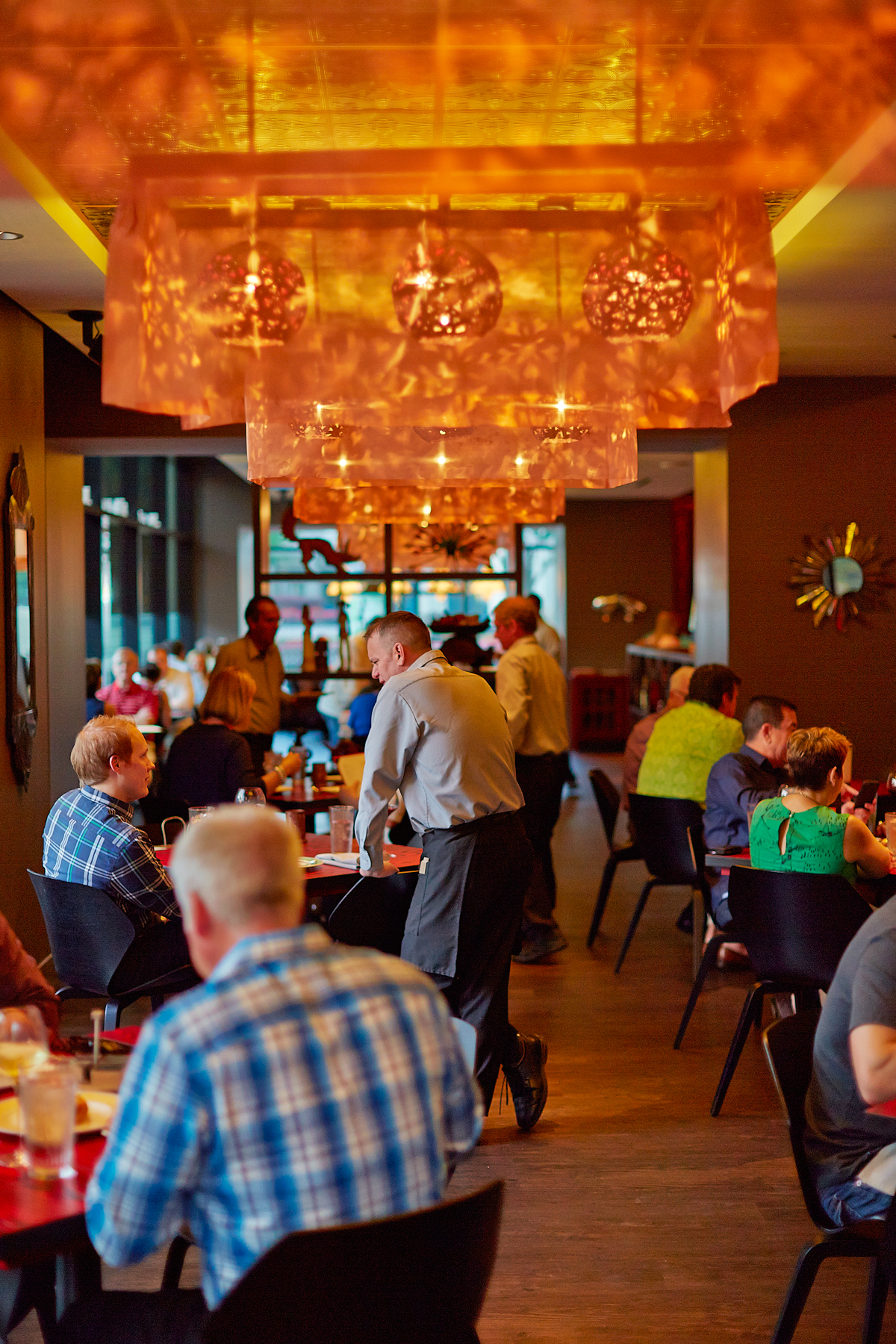 Most of the desserts at San Salvaje are spectacular. Skip the tres leches cake and go straight to the lucuma suspiro. The pudding is made from the pulp of the lucuma—a fruit that, when eaten raw, tastes like caramel. Once it's cooked with a little gelatin, egg, and cream, the flavor resembles a mix of butterscotch and sweet potato. It's creamy and not too sweet, and is served with a dramatic, spiraled ponderación—a Peruvian pastry—hanging off the side of the glass. The delicate ponderación is made by dipping a coiled mold into a crêpe-like batter and frying it until it forms. Should you desire something sweeter, ask for picarones. That's Spanish for "sugar-coated, fried sweet-potato balls."
San Salvaje is located in the space that was once Samar, Pyles' Middle Eastern restaurant. The interior was gutted, and the vibe of San Salvaje is playful and colorful. The black, wrought iron-based tables are topped with wood stained in purple, yellow, and red. Booths are upholstered in bright yellow and green striped fabric.There are tribal masks, black metal lanterns, and a wall covered with various sizes of crosses. The music is loud and Latin, and there is a bocce ball court on the front patio. The crowd is a mix of longtime Pyles groupies and young urbanites. Long before the dining room fills, the bartenders are shaking cocktails for thirsty customers.
I guess I would describe the scene at San Salvaje as wild. I'm just happy all I have to do is type it, because I haven't quite mastered the pronunciation.
Get the SideDish Newsletter
Dallas' hottest dining news, recipes, and reviews served up fresh to your inbox each week.