This was a fertile time for reality shows—and for copycat companies that made reality shows. The production costs were nothing compared to those for scripted television. There wasn't a concept that couldn't be held up to a funhouse mirror so that it reflected another version of the version of reality from another show. Rocket Science was eventually sued by the production company that created ABC's
Wife Swap
, which claimed that
Trading Spouses
was a ripoff. Another ABC reality show,
Extreme Makeover: Home Edition
, by then had become a ratings monster. Rocket Science squinted hard and came up with
Renovate My Family
.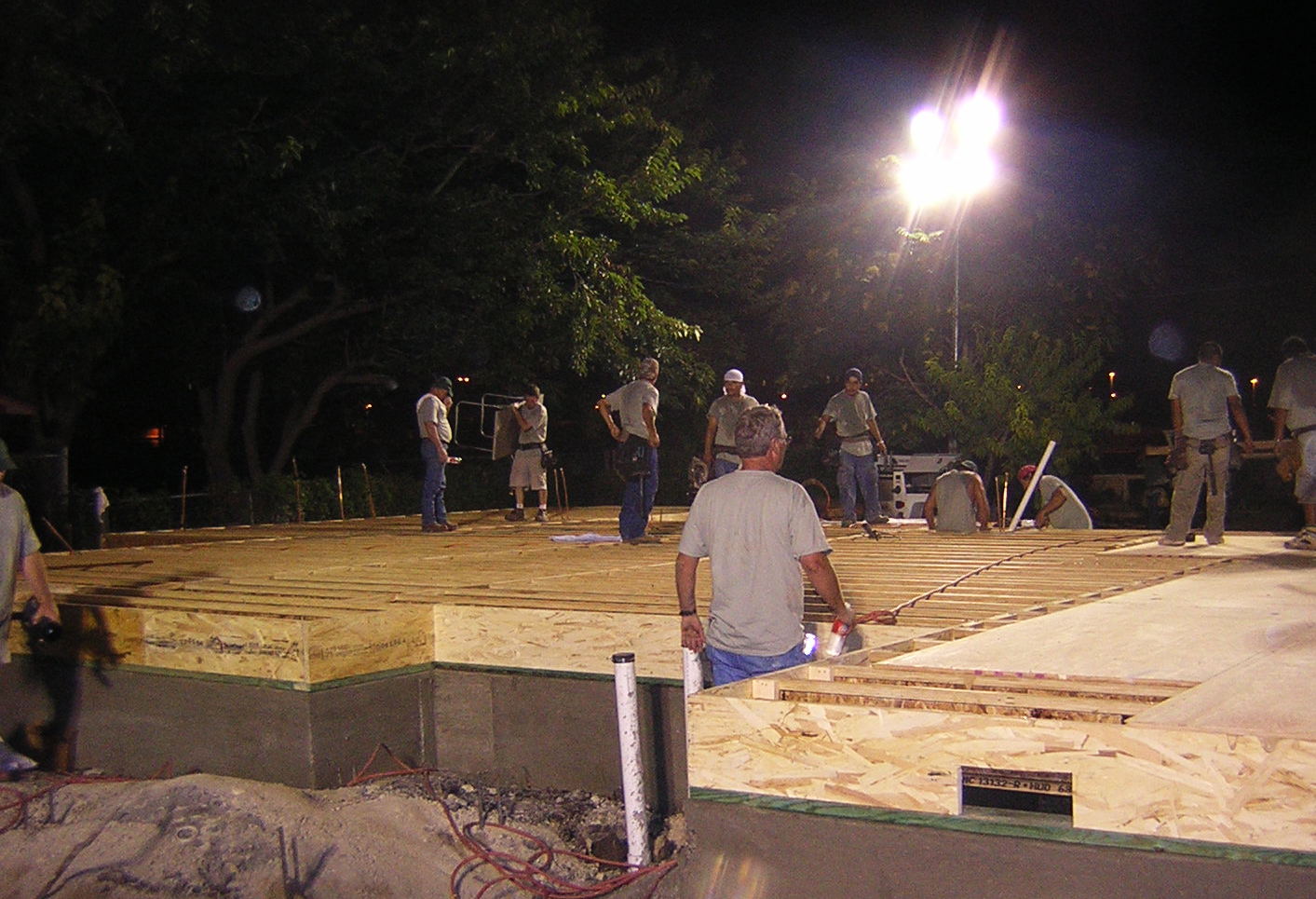 The idea was so elegant, so Fox: build a new house under an impossible deadline, just like
Extreme Makeover: Home Edition
, but also fix whatever personal problem(s) the residents might have. Enlist as your host Jay McGraw, son of the famous television doctor who strains bromides through his mustache. Give him a construction crew led, in theory, by the December 1998
Playboy
Playmates, a set of identical triplets. Dress the sisters in hardhats and Timberlands. Go!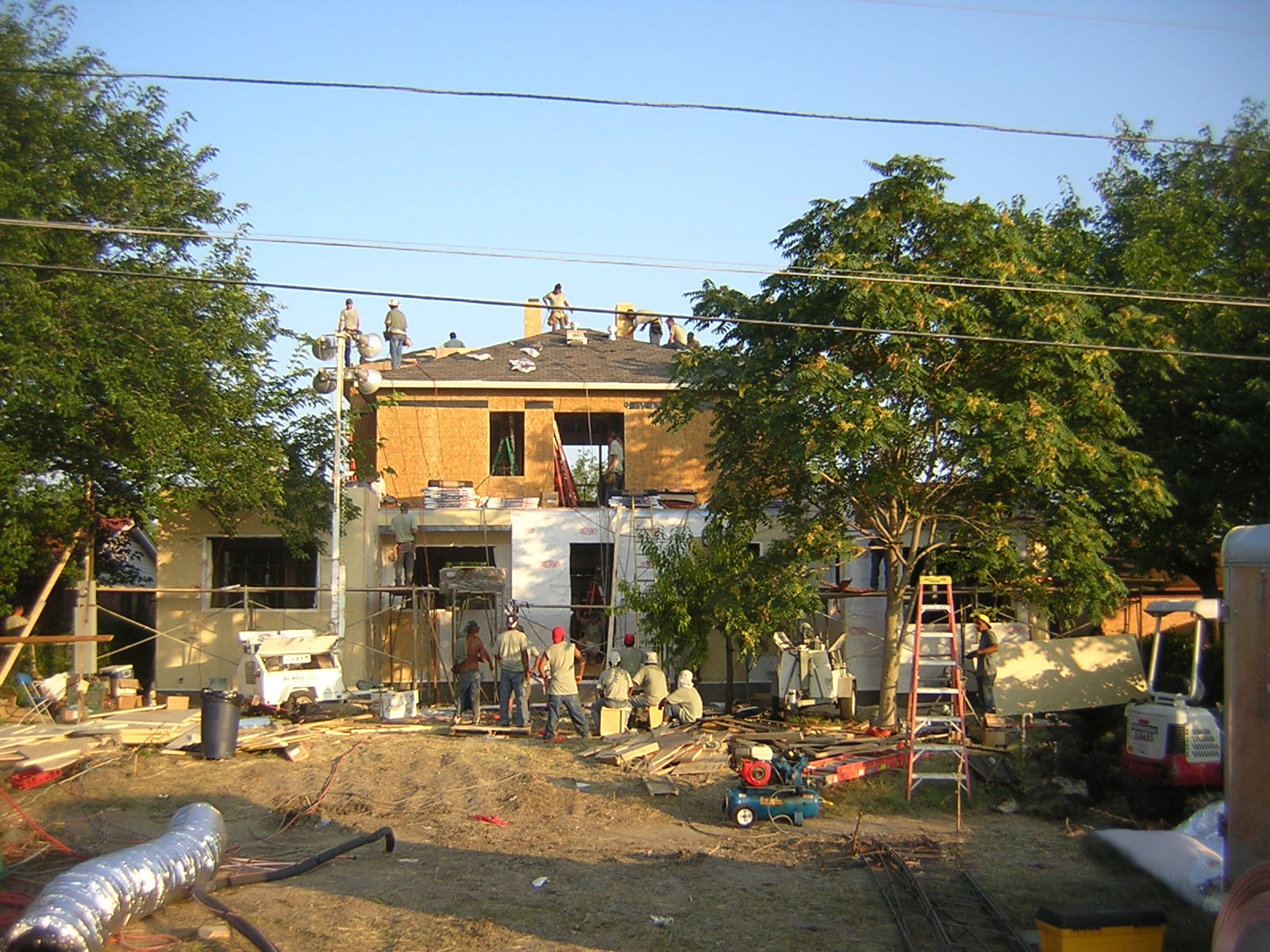 When strange cars had shown up on Inca Drive months earlier, bearing white people with cameras, a rumor circulated on the block that they were making a porno. That was for
Trading Spouses
. This time around, backhoes descended on the house, and it was hard to imagine a sex scene. Joe Murray with Lewisville-based ACT Construction served as the general contractor on the project. Fielding a phone call out of the blue a decade later, he didn't hesitate with his answer: tearing down the old house and putting up the new one took five days and 12 hours. Exactly. Normally a new build of that size would take 90 to 120 days. At the busiest point, about 100 subcontractors were crawling all over the thing, drywall going up as the roofers worked.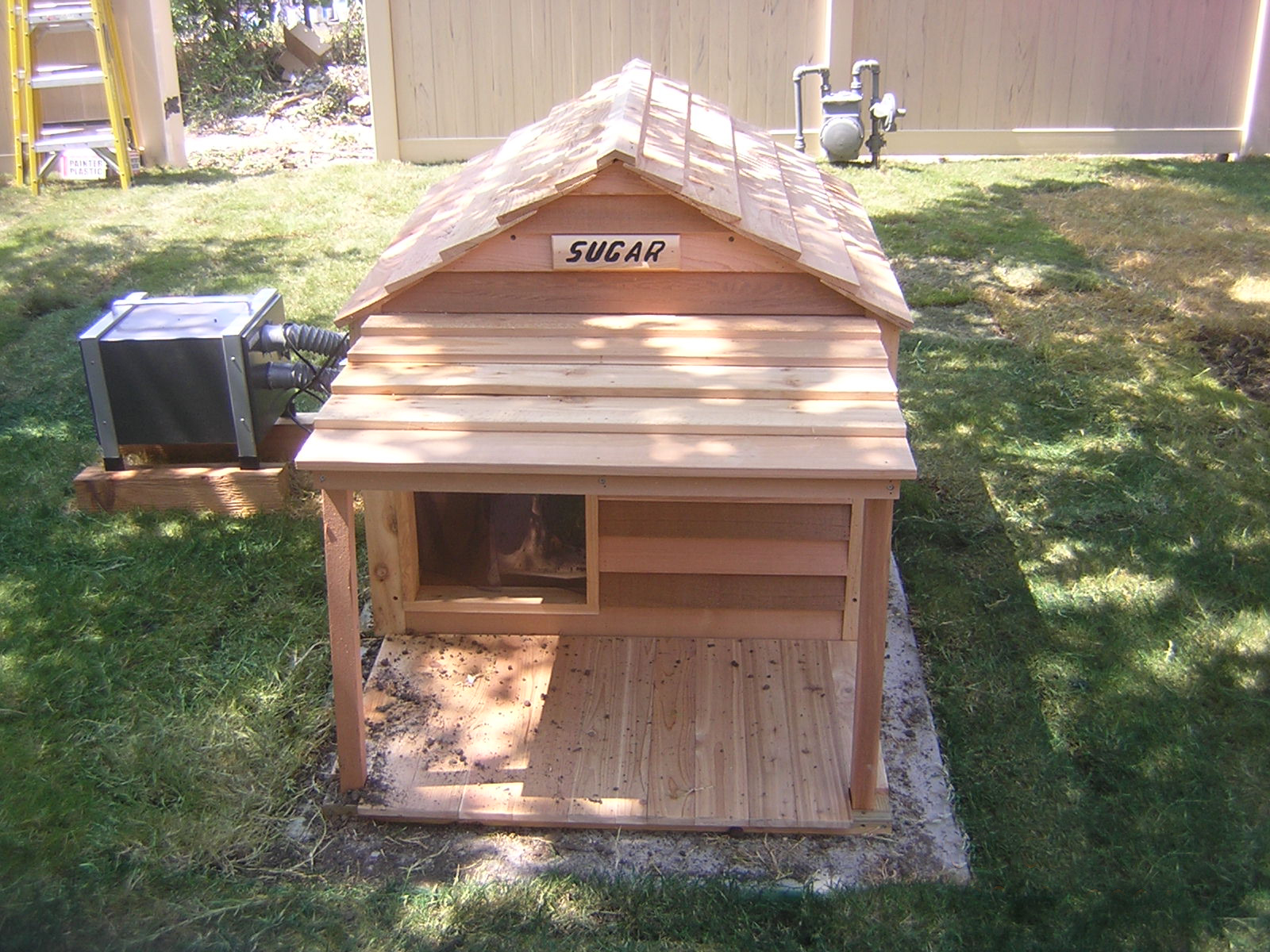 Here was the result: wood floors; home theater with 110-inch drop-down screen and popcorn machine; master bath with Jacuzzi; granite countertops throughout; plasma screens aplenty; themed rooms for the kids; computerized smart system with touch screen to control the entire house, including thermostats for two zones, lights, central vacuuming system in the walls, and perimeter security cameras; air-conditioned cedar doghouse; and basketball court.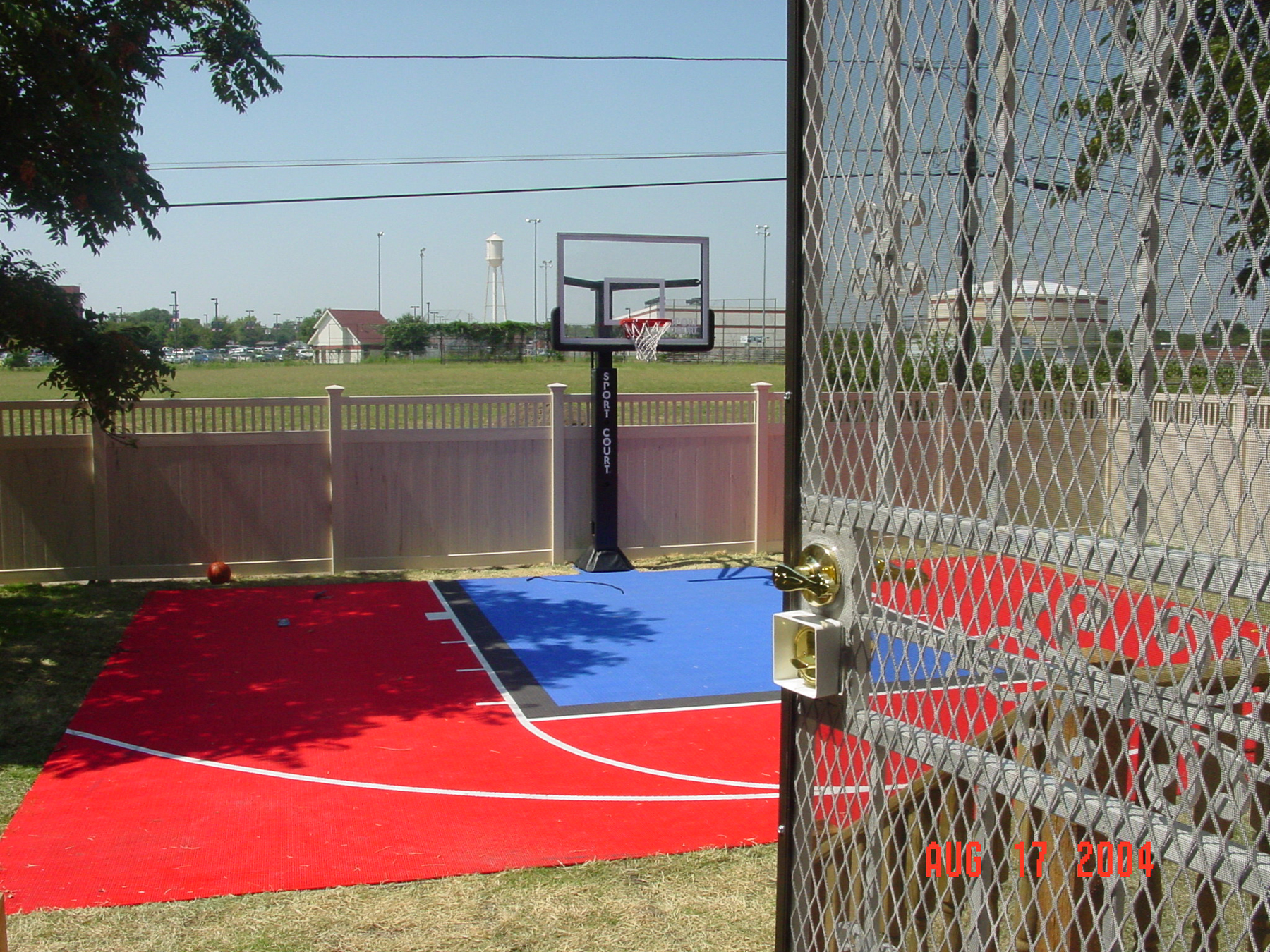 As for the personal problem, the producers focused on the family's health and weight. In an interview for the syndicated Gannett News Service that ran the day the show aired, Jay McGraw said: "They're a great family. But the family is 80 percent morbidly obese, and that needs to be dealt with." The Bigginses endured a patronizing speech from a nutritionist and suffered through a Pilates class. The best line about the makeover experience probably came from the oldest child, 14-year-old Chrishara. After being subjected to an eyebrow wax, she said, "I will never, ever, as long as I am black—and I am not going to turn another color—I will never do that again."
No more insightful summary exists of that two hours of television and how the Bigginses fared than the one penned by Tom Maurstad and published in the Dallas Morning News. To wit:
"The American dream once was a Horatio Alger vision of a land where anyone, through hard work and determination, could build a better life. But in reality TV's brave new world, where we're all precelebrities waiting to be microwaved by the media into fame and fortune, the American dream is to have a television crew pull up and build a better life for you. …
"The Bigginses blow over that kind of armchair cynicism. The love between Anthony and Al-Mela and their desire to make each other happy is a beautiful thing to witness, and the kids are priceless. To see people this real on a reality show is so weird as to seem unreal."
The morning after the show aired and for the next several weeks, people came to gawk. Sometimes they'd even knock, ask to come in and see the house. Early on, it went like that all day, every day. Anthony would get up in the morning, and the traffic on his own block would make him late to work. Hale, they didn't know any of those people. So Anthony and Al-Mela had the security bars installed.
Money periodically showed up in the mail, though, maybe a $20 bill with a note: "We loved y'all on the show, and we just wanted to send y'all something." That wasn't so bad.

•••

Ten years later, Anthony sits at the bar in the Uptown outpost of Gloria's, pulling on a Bud Light. It's 4 o'clock in the afternoon, and he just got off work at Parkland Memorial Hospital, where he does materials management, keeping track of all those surgical instruments. He's wearing purple scrubs. He does not, for the record, look anywhere near 80 percent morbidly obese. He looks like he knows his way around a grill.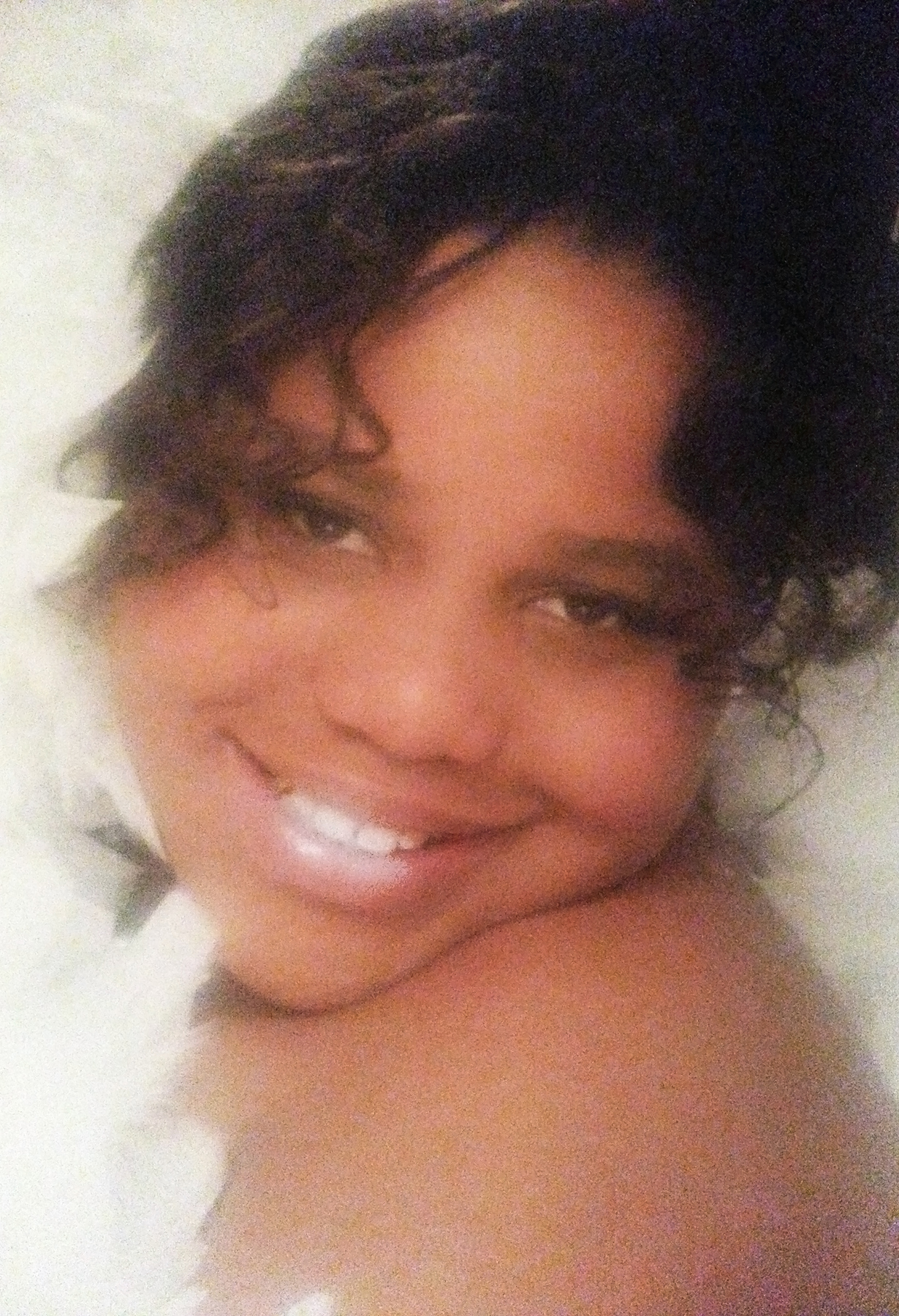 Anthony makes two requests. The first: set the record straight on the LaAndrewlyn thing. In addition to his three adopted kids with Al-Mela, he has a daughter from his previous marriage. LaAndrewlyn was at the house all during the taping of the show, but the producers cut her out entirely. Although he had nothing to do with the decision and only learned about it when he watched the show with everyone  else, Anthony got a lot of grief from his ex.
His second request: "If you don't write anything else, just let people know: be aware of what's going to happen at the end, how those people screw you." He doesn't say this with any sadness or even anger.

Here's what happens at the end, at least for the Biggins family: rather quickly they noticed problems with the house. The Jacuzzi in the master bath upstairs leaked onto the first floor, so they had to stop using it. One of the kids' rooms leaked when it rained. At one point, he couldn't turn off a hallway light, and it was too high for him to unscrew. "We had to live with that fucking light on for a whole month. It just finally burned out." And all that extra square footage generated nasty bills. Where an electric bill in their old house might hit $120, the new place ran about $400.
Then there was the problematic layout of the house, whose design had been forced on Murray, the contractor. Downstairs, the home theater and the living room were the same space, which made it difficult to entertain company if the kids wanted to watch a movie. The second floor was occupied entirely by the master bed and bath—but there was hardly any closet space.
Even after the withholding from their paychecks and an additional $5,000 payment out of their own pocket, adding penalties and interest, the Bigginses were left owing $45,618 that year.
Minor annoyances, mostly, things that only a fool would complain about in a free house. But wait! There's more!
Shortly before tax time the following year, 2005, the Bigginses received a Form 1099-MISC from Rocket Science for about $510,000, $50,000 of which was the take from Trading Spouses. The remaining $460,000 is what the production company figured the house and all its appointments were worth. The Bigginses knew they'd have to pay taxes on the cash and had set aside some money to do so, but the house was a surprise. That, too, counted as taxable income, and it put the Bigginses in a tax bracket they'd never imagined. Their adjusted gross income for 2004 was $592,810. The IRS wanted $185,466.
Anthony and Al-Mela combed over their lengthy contract with Rocket Science (signed without first consulting a lawyer of their own, because, Anthony says, the producers insisted there was no time for that). The contract did stipulate that Rocket Science would provide assistance with taxes, which is exactly what they did when Anthony brought the matter to their attention. They sent him a $125,000 check, which he signed over to Uncle Sam.
Even after the withholding from their paychecks and an additional $5,000 payment out of their own pocket, adding penalties and interest, the Bigginses were left owing $45,618 that year.
Naturally, in 2006, not only did the Bigginses' property tax double, but they got a 1099 for the $125,000 of income the prior year. That cycle continued for a couple years, until the Bigginses told Rocket Science that they no longer wanted their help. Instead, the family turned to the IRS and got themselves on a payment plan that lowered their debt.
The Bigginses should have known better. Anthony admits this. But the fact is, they didn't, and Rocket Science took advantage of the couple's financial ignorance. It's the same story told by Sharon and Gary Rosier, the Chicago family that starred in the second episode of Renovate My Family. The Rosiers claimed that Rocket Science left them in a shoddily built house that required expensive repairs (not Joe Murray's work, it should be noted), and that the producers, despite assurances to the contrary, saddled the family with a huge tax liability. The Rosiers consulted dozens of lawyers about their plight. They all turned down the case, explaining that the contract with Rocket Science contained nondisclosure clauses that would make filing a suit a violation of the contract.
The Rosiers finally found Mark Belongia. The partner at the Chicago law firm of Duane Morris measures his words carefully when he talks about the suit he filed on behalf of the Rosiers nine years ago—because he can't talk about it. The family reached a confidential settlement with Rocket Science. He will say this, though: "It's clear that what happened to your folks was [Rocket Science's] M.O. The Rosier case was the identical twin of your case." Then, before going on a rant about how the entire reality show industry is screaming for federal regulation, he pardons himself for the rant he's about to go on.
Getting Rocket Science's side of the story is difficult. In 2009, the company filed for Chapter 7 bankruptcy protection and liquidated its assets, which it listed as $288 against debts amounting to $3.37 million. An attorney for Rocket Science said at the time that a combination of factors led to the filing, including a lack of interest in the company's projects and lawsuits. A month after the Rosier suit had been filed, a writer for Renovate My Family filed a suit in California against Rocket Science and Fox Broadcasting, claiming that the producers violated labor laws by denying employees overtime pay and meal breaks and by forcing them to submit bogus time cards.
I tried to contact three people who worked as executives for either Rocket Science or Fox during the one season that Renovate My Family aired. Janelle Fiorito was the only one who responded. She worked as a producer for Extreme Makeover: Home Edition before becoming a co-executive producer on Renovate My Family, but she stresses that hers was a creative role only. She didn't handle contracts.
"I was told the taxes were being taken care of," she says from Los Angeles, her dog giving her hell in the background. "They were a great family. I think with the Bigginses, one of the issues was that they were overweight. Now, can you do that in a week, significantly? Sometimes you can. Sometimes you can show people—they can have an epiphany in some sort of way."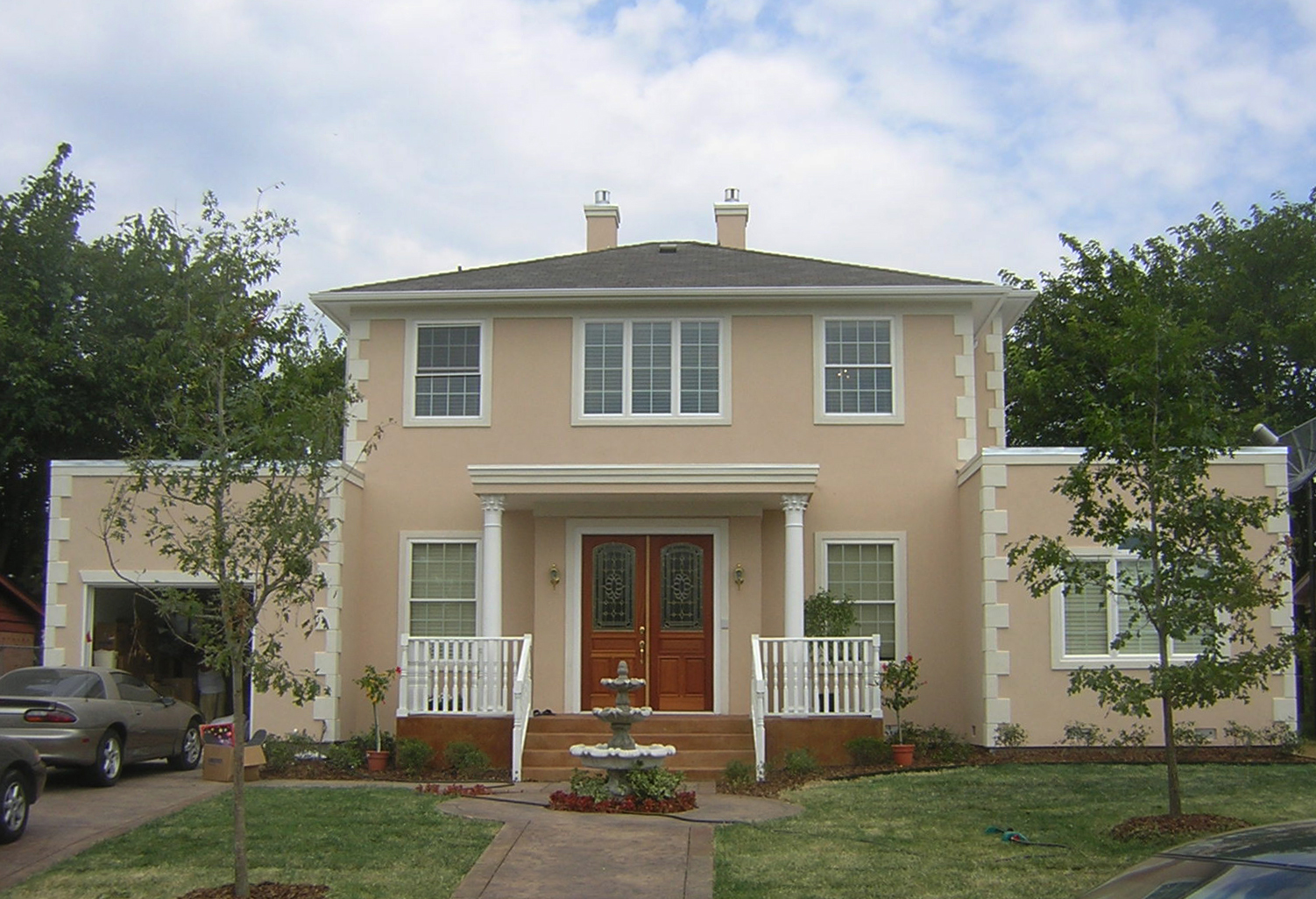 As for the stucco house and its suitability to Inca Drive, Fiorito says that sometimes incongruity can have a positive effect. "On all the shows I've done, we consider, basically, what is this going to mean to the people in the neighborhood and all of that. Sometimes it works. Sometimes it's like that whole—what do you call it?—broken windows thing, where you go in and change one place, and people upgrade to kind of be part of that."
The Bigginses couldn't afford to wait for their neighborhood to catch up to them. In 2006, they put the house on the market, hoping a sale would net them some money to pay down their IRS bill.
Get our weekly recap
Brings new meaning to the phrase Sunday Funday. No spam, ever.