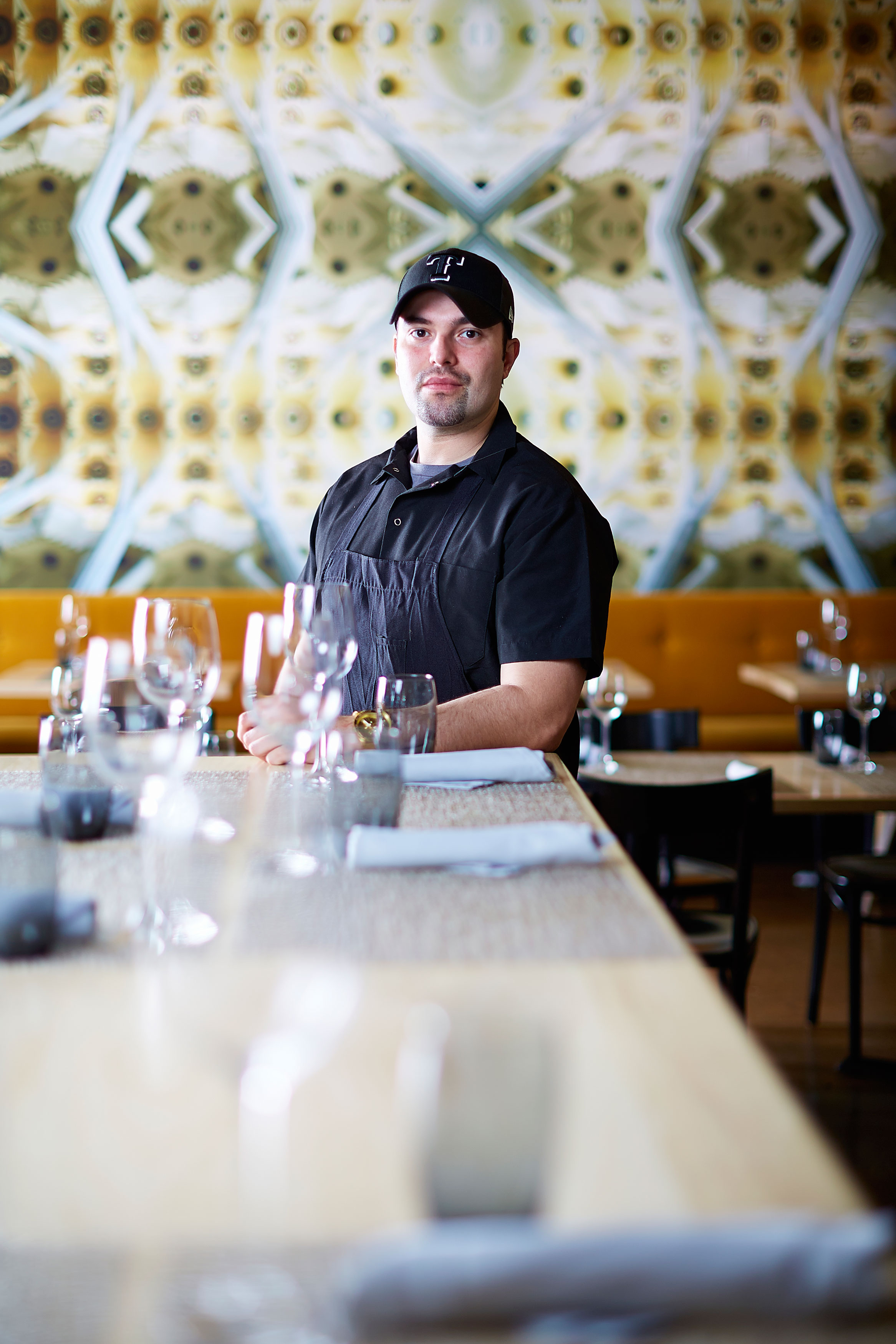 Two and a half years ago, Omar Flores was the executive sous chef at Abacus, a position he earned three years into his five-year stint there. It's a prestigious title to hold in any elegant dining restaurant, but Flores, despite his noted talent, was not the marquee name diners associated with Abacus. Bragging rights belonged to owner and chef Kent Rathbun. 

Now Flores has earned a spot right beside Rathbun as one of the top chefs in the city. He left his cushy post to join restaurant veteran Jonn Baudoin and open Driftwood, a chic seafood restaurant in the Bishop Arts area of Oak Cliff. He quickly grabbed critics' and diners' attention with inventive dishes, including a smoky, slightly charred plate of octopus. 

Then, when Trinity Groves started taking applications for new restaurant concepts, Baudoin and Flores jumped at the chance to open a Spanish concept called Casa Rubia. To say Casa Rubia has been an instant success would be an understatement. The 60-seat main dining room (plus 48 on the patio) has been mobbed since it opened. The food coming out of Flores' kitchen has drawn national praise. And when I tell you the menu is full of small plates and tapas, do not yawn. Dallas hasn't experienced tapas like those served at Casa Rubia.

I'm all for the local farm-to-fork mentality, but I admit it was refreshing to pore over Casa Rubia's menu and find lavish imported Spanish cheeses and meats. I'm sure once they hit their groove, they'll cure their own ham, but until they do, I will return to bask in luxurious jamón Ibérico de bellota paired with a dry fino sherry. Or a crisp manzanilla. The sumptuous ham, considered the best and priciest in the world, is made from free-roaming black Iberian pigs that feed on fruit, grass, and, most important, acorns. The meat has a distinctive, nutty flavor. 
I could have asked for the check and mailed in a glowing review after the waiter removed the thick wooden platter where the ham once lay, but then I wouldn't have been able to tell you about the Torta del Casar, a decadent cheese made from the milk of Merino and Entrefina sheep. The curds and whey are separated by cardamon thistle rather than an animal-based rennet. Break open the soft rind, and watch the thick, creamy cheese ooze across the plate. Wipe it up with a chunk of toasty grilled sourdough, and order another glass of sherry. 

Casa Rubia's approach to high-in-style small plates reminds me of those created by Brian Zenner at Belly & Trumpet. Both menus offer less-than-full portions of intense and sometimes complex items similar to those found on expensive chef's tasting menus. Neither restaurant falls into the average price category. The "complex plates" at Casa Rubia run from $12 to $17, but the quality and variety of flavors are worth every dime. And you leave with a diversity of exotic tastes dancing around in your mouth.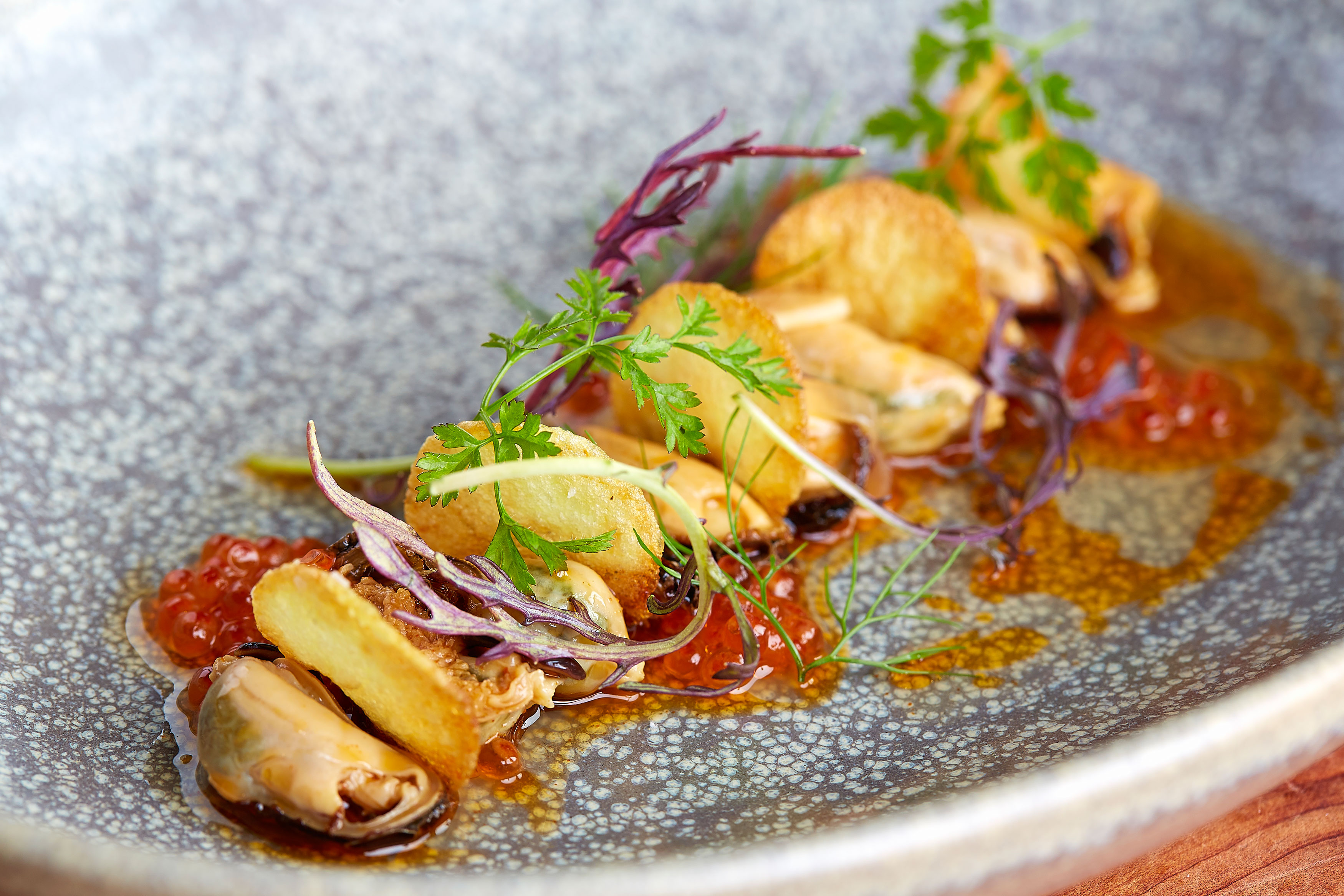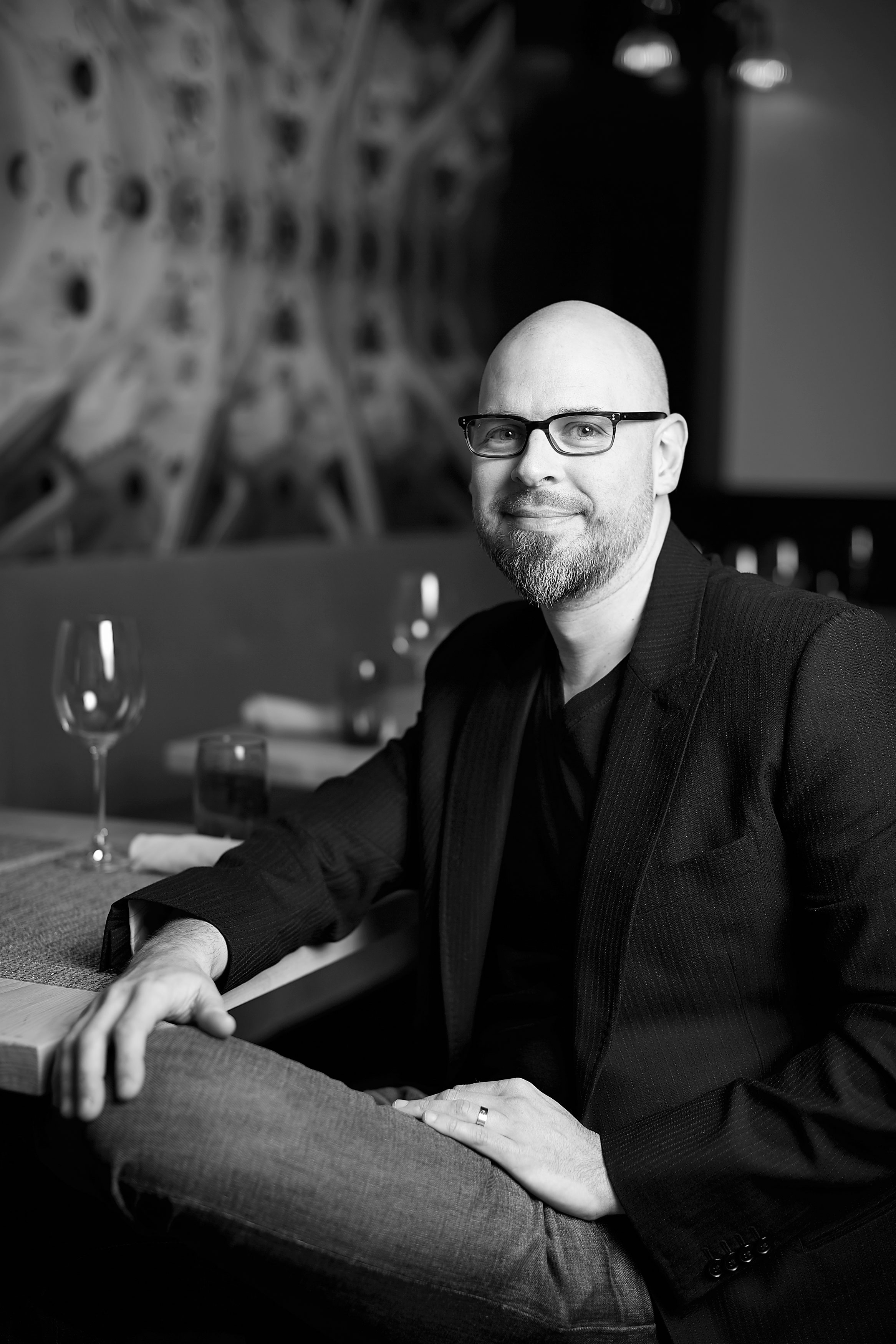 White anchovies braided down the center of a small casserole dish are garnished with roasted, julienned red and yellow peppers and a few dime-size croutons. The peppers added a sweet note to the brininess of the fish, which was moist and subtly flavorful. The crisp crunch of the tiny croutons provided the contrast in texture needed to make the dish memorable. The pâté de conejo is brilliant. A scoop of rabbit pâté arrived on a large, round cross section of wood accompanied by a dollop of smoked pear butter, cornichons, and pickled beets and turnips. Again, the briny pickles and vegetables provided flavor and textural contrast to the smooth, rich rabbit. Instead of overwhelming the delicate pâté, the pear butter was a spot-on complement, its subtle smokiness and slight sweetness playing off the natural bitterness of the liver in the pâté.

One evening the paella, which changes often, was made with chicken and lamb. Just before placing the large container of flavorful rice on the table, our waiter presented each of us with a warmed plate. The paella pan was filled with bits of tender and crispy lamb and rolls of supple chicken, all topped with jewel-like pomegranate seeds.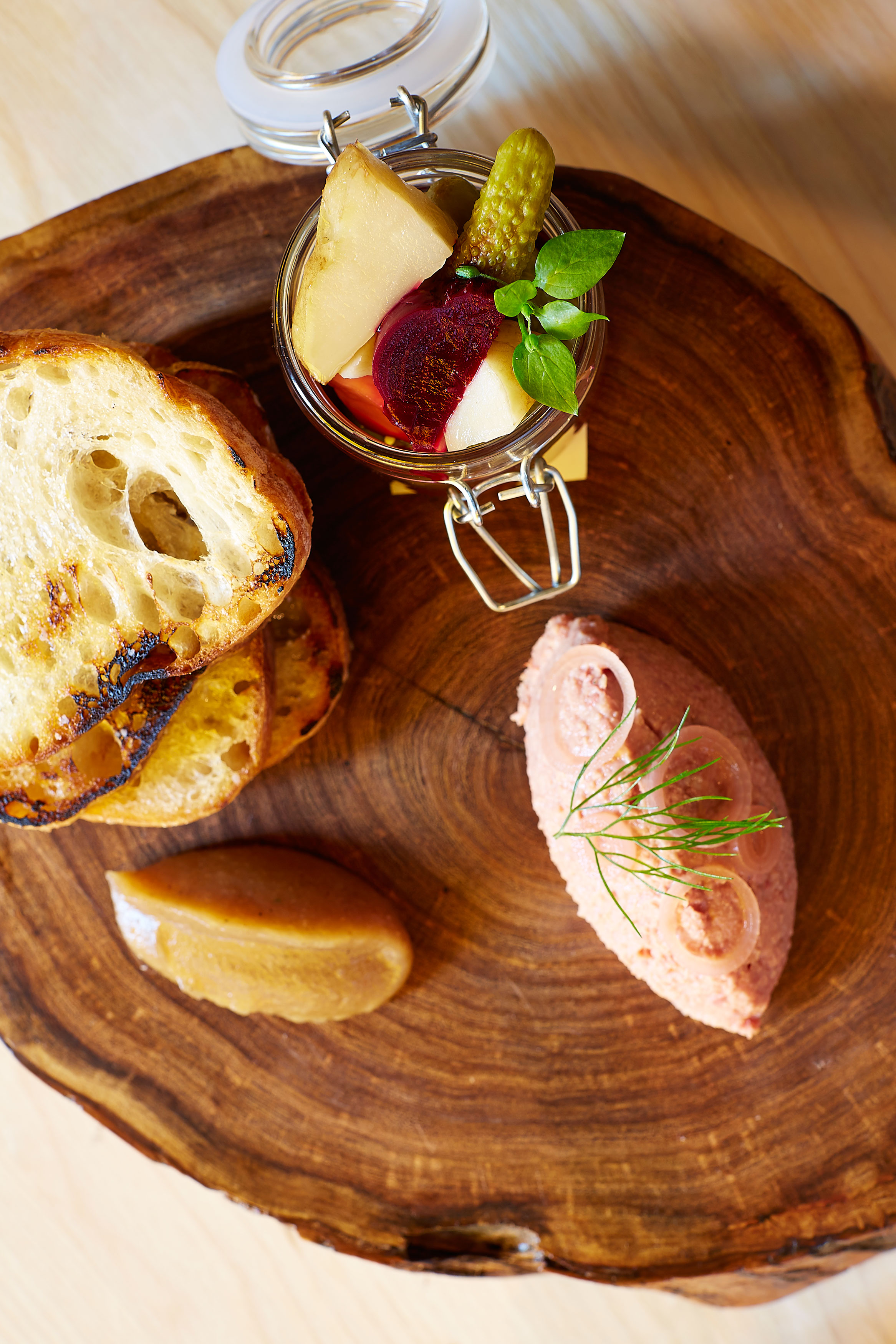 On another visit, the seasoned diners who accompanied me let loose screams of joy. I've never been so happy to have so many small plates on a table. We couldn't rotate them fast enough. Berkshire pork jowl resembled thick slabs of soft, salty ham, which were complemented with pickled cabbage and charred kumquat, and topped with shavings of grated rye bread. Fried baby artichokes mixed with almost invisible bits of salty tuna (mojama) encircled a pool of saffron aioli. The dish sprang to life with hints of fresh mint and a gentle whack of chile oil. 

Another not to miss: chopped maiitake mushrooms on a pool of warm Idiazabal cheese sauce topped with a farm-fresh egg. Once you slash through it with a knife and fork, you are left with an unofficial version of fondue: a rich, almost sweet and smoky mash-up of flavors. 

The wine list is all Spanish, offering 14 sherries by the glass, with a nice selection of styles, including fino, manzanilla, oloroso, and sweet Pedro Ximénez dessert sherry. And the bar turns out a mean Manhattan.

Servers have been trained well, and all of my meals were paced expertly. The only disappointment arrived in the form of dessert. Each component of a Texas goat cheesecake topped with a scoop of Ruby Red grapefruit sorbet would have been fine served solo. Together they were a mixed message of flavors and textures. However, the chocolate cremoso is a bowl of decadent sin. Rich dark chocolate ganache was scattered with bits of meringue, pomegranate seeds, sweet satsuma marmalade, and pistachios.

Everything about Casa Rubia is inviting but not fancy. Even the seating along the banquette at the window leaves you close enough that your neighbors may, as ours did, lean over with questions, but not so close that you feel like you're hemmed in too tightly. Like most restaurants these days, the decibel level is high.

I just hope that by the time you read this they have added additional seating on the patio. It might be the only way to snag a reservation.
Get the SideDish Newsletter
Dallas' hottest dining news, recipes, and reviews served up fresh to your inbox each week.