TJ's Seafood Market  
Owner Jon Alexis is the Pope of Pompano, the King of Cod, and the Emperor of Sea Urchin. He is a tireless promoter of any food that swims or lives in water. Through relentless devotion and a knack for social media, he has raised the profile of seafood in Dallas. He drives to the airport nearly daily to pick up his orders, which include sushi-grade tuna, gulf brown shrimp, true Dover sole, stone crabs, red snapper, and any other species he can cram into his illustrious case. Knowledgeable staff, cooking tips, and recipes make this a one-stop shop for all your seafood needs.  

Captain Dave's Seafood Market
If you want to throw a crawfish boil for 100 people, call Dave's. It claims to be the largest crawfish supplier around, selling 6,000 to 12,000 pounds of the freshwater mudbugs every week. You can also find Cajun-style shrimp, pre-made crab cakes, and at least 18 species of seasonal and fresh fish. Looking for alligator? At Dave's, you'll find alligator sausage, burgers, and tail meat. 

Rex's Seafood Market
Rex's started out as a humble seafood market. Today, it's a larger market and a full-service restaurant. Despite its recent success, the fishmonger remains down to earth. The market carries seasonal and fresh fish sold by people who know where it came from and how to cook it. If you want to dazzle your guests, you can usually find ginormous U10 scallops and shrimp. You'll also find shellfish such as little neck, cherrystone, and steamer clams, plus mussels and several varieties of fresh oysters. Prepared Manhattan and New England chowders, smoked salmon, and fish stock are also available. 
Sea Breeze Fish Market & Grill 

A recent facelift to the interior and the addition of table service have elevated Sea Breeze to a seafood market worthy of respect. Owner Rick Oruch buys his seafood straight from the source. What you find in the case is what's in season, but chances are good you'll spot flounder, halibut, scallops, salmon, and snapper. Oruch teaches cooking classes on either the third or fourth Sunday of every month. Participants learn three or four recipes, taste them, and pair them with wine for only $40 per person.  
AmberJax Fish Market Grille
This small but ambitious seafood market and restaurant recently opened in Trinity Groves at the foot of the Margaret Hunt Hill Bridge. The chalkboard specials rotate according to what's fresh. Recently, we found flounder, Norwegian salmon, and chunu from Canada. We also found a nice selection of soups, sauces, and salsas to make cooking at home a whole lot easier.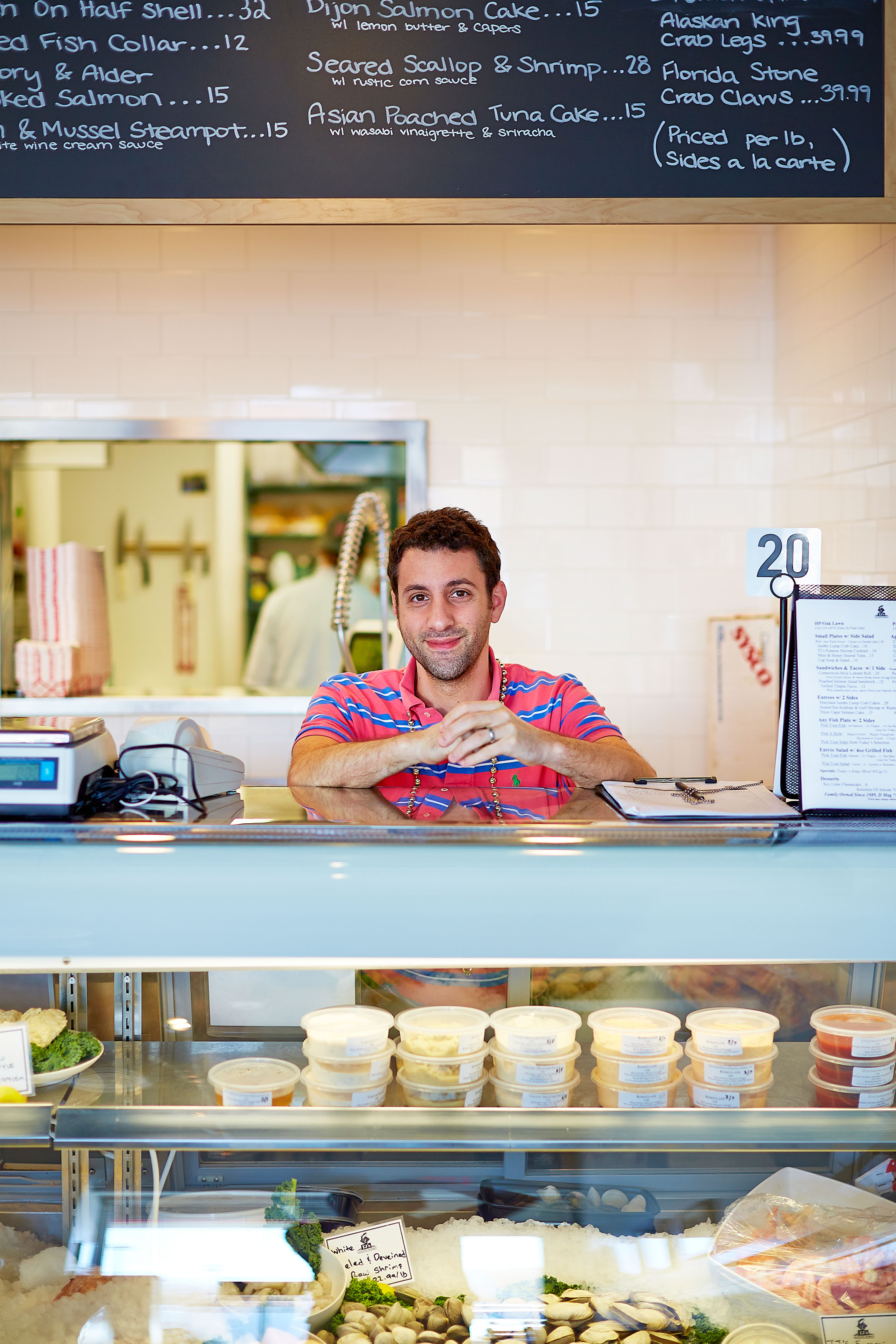 Super H Mart 
Treat a trip to Super H as an afternoon outing. You have to wind through aisles of Korean and Asian produce, products, and baked goods before you get to the massive seafood department in back. There you will find almost 100 familiar and not-so-familiar species at bargain prices. Huge tanks are filled with live lobsters, crabs, and fluke. Other delights include salted mackerel filets, grilled eel, head-on shrimp, and seasoned pollock roe. 
Get the SideDish Newsletter
Dallas' hottest dining news, recipes, and reviews served up fresh to your inbox each week.