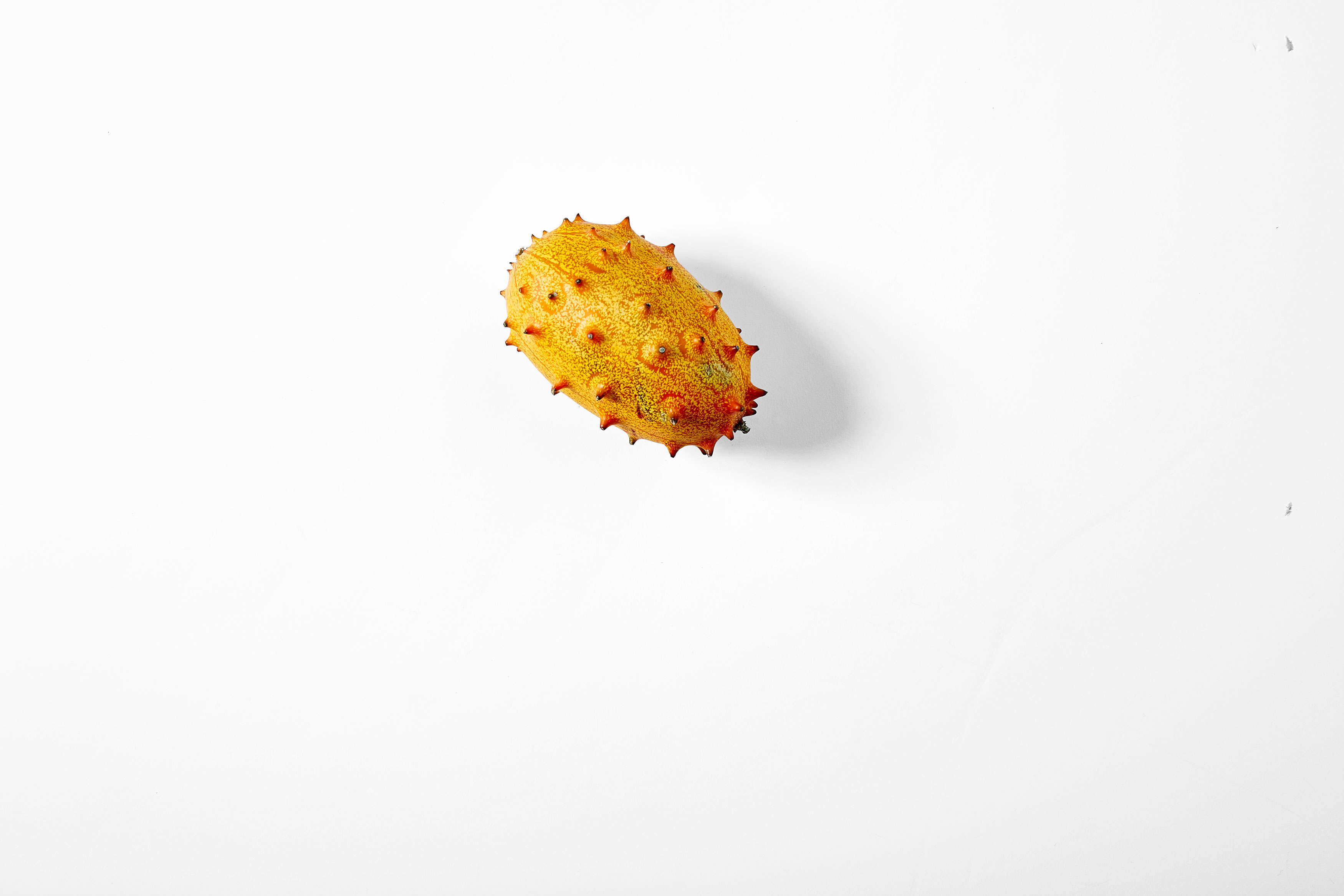 KOREAN
Super H Mart
Those in search of East Asian fruits and vegetables, like durian and Asian pears, should wander into this shiny haven filled with Korean foods and snacks. Buy live seafood on the spot, browse an entire section of tea, and avoid the food court. (The restaurants in the surrounding strip mall are better.) Don't leave without grabbing some mochi ice cream or Melona's honeydew popsicles.

CHINESE 
99 Ranch Market 
When this popular California chain opened its first grocery store in the DFW area, Taiwanese and Chinese people flocked here for all their butchering needs. Inside, a small bakery called Désir displays a variety of fresh-made treats, like Portuguese egg tarts, Taiwanese pineapple cakes, and warm red bean buns. If you wait, you'll hear ladies yelling, "Fresh bread!" Then you'll know it's time to pounce.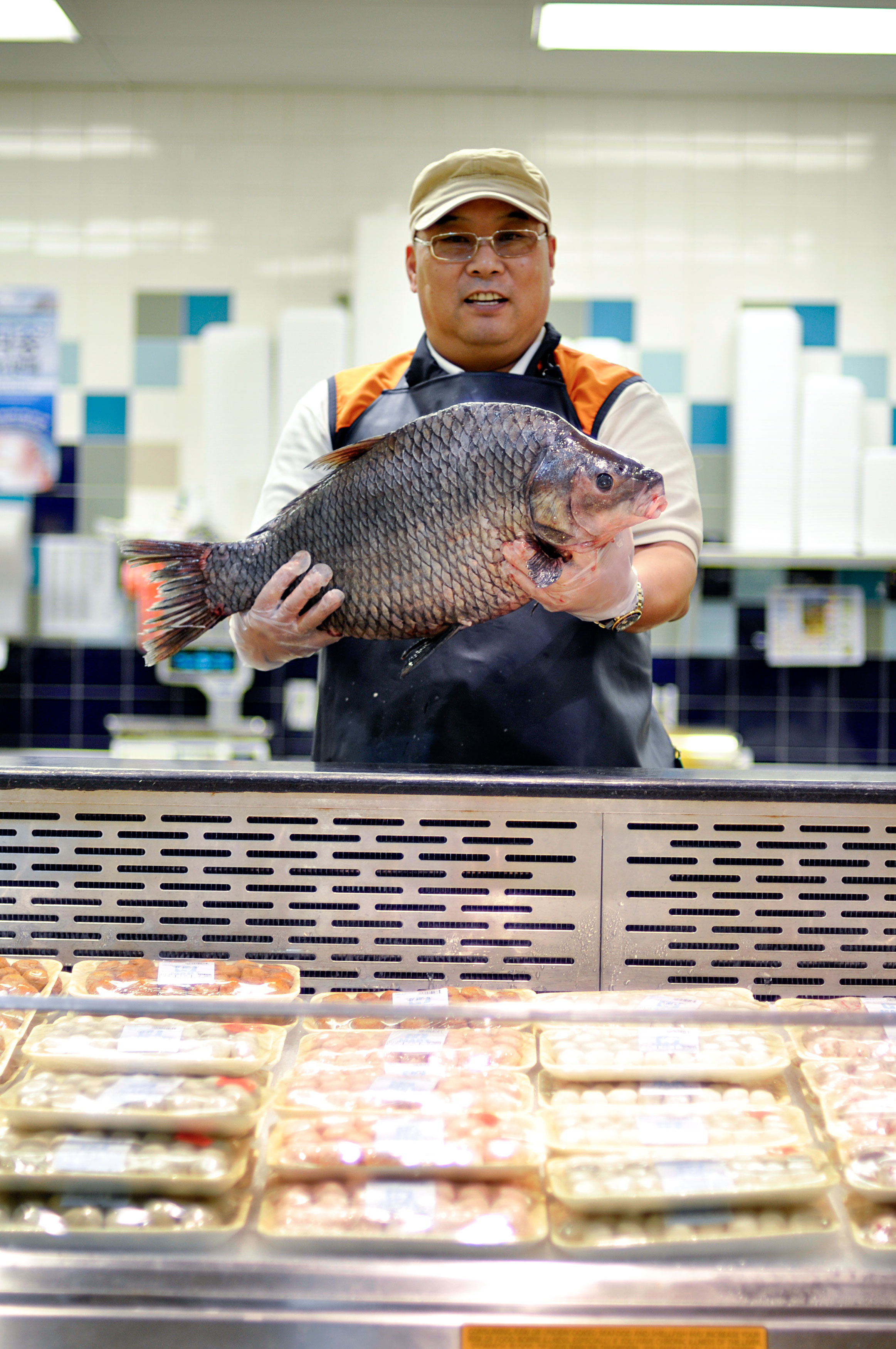 JAPANESE
Kazy's Gourmet
Most people who've heard of Kazy's think sushi, but half of this restaurant and shop is filled with tableware and Japanese food staples. Here's where you can get golden flying fish roe, a variety of furikake (a Japanese seaweed condiment sprinkled on top of rice), panda-shaped bento boxes for kids, soy sauce containers, and beautiful lacquered chopsticks. Shop first, eat tempura second.

BRITISH
British Emporium
If you are a transplanted Brit, you probably already head to this shop and stock up on your favorite bangers, crisps, biscuits, and marmalades. Colorful red, white, and blue Union Jacks hang from the ceiling, and the shelves are lined with a large selection of cereal (Weetabix!), sodas (Tango Orange!), and digestives (McVitie's dark chocolate!). Stay long and dig deep: the freezer is full of meat pies and household sundries including Fairy Liquid. 
Quick Shop South African/British Food Store
This small store is crammed with British and South African supplies. Fans of Beacon Chocolates will be happy to find a wide assortment of bars, including the sumptuous toasted coconut covered in dark chocolate. They carry Cadbury chocolates as well. World travelers will be delighted to find an extensive selection of Nando's sauces such as the infamous Peri-Peri. You'll also find steak and kidney pie, Biltong beef jerky, and freshly baked samosas.

MIDDLE EASTERN (Jewish/Israeli/kosher)
Milk & Honey
Dallas Mavericks gear and newspaper clippings decorate the walls of this tiny Jerusalem market, which doubles as a restaurant. Most of the kosher selections are snacks and chocolates, such as rice cakes, wheat crackers, and halvah, "a nourishing sesame confection." On Fridays, the restaurant makes spinach, potato, and mushroom bourekas for a dollar-something each.

German 
GermanDeli European Food Store
This amazing 5,000-square-foot store is the largest German food store in the United States. The mustard selection is ambitious. There are nearly 30 styles. They offer brats and sausages, including imported HoWe Nuremberg Brats, the tiny sausages wrapped in a hard roll and sold on street corners. They offer pretzels from Bavaria and hard-to-find German beer such as a summer Kölsch from Cologne and Flensburger Dunkel from Munich. And they host wine events and recently added new wines. While you're there, pick up some imported German bread, pickles, and curry ketchups.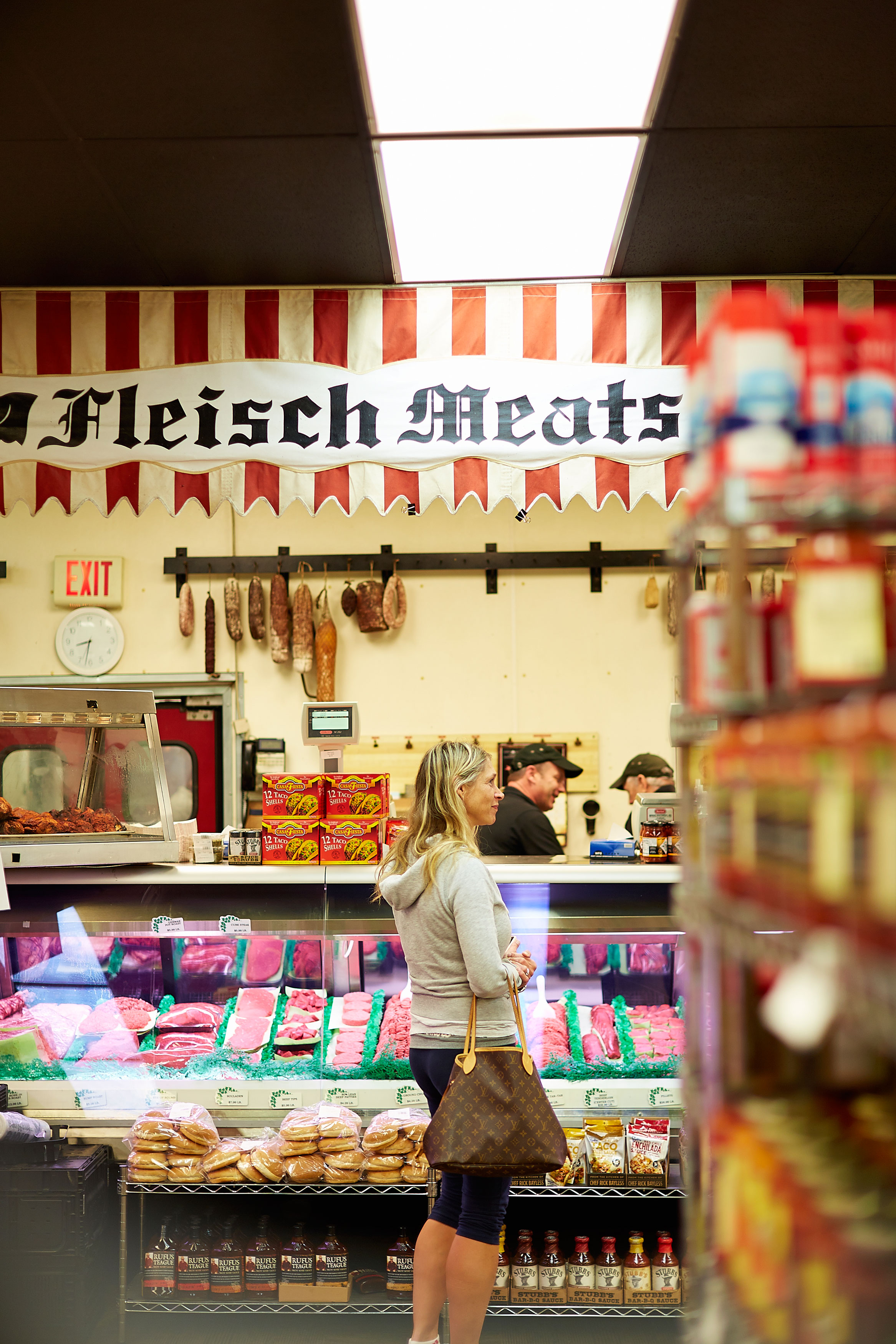 Kuby's Sausage House
The Kuby's tradition began in 1728 when Friedrich Kuby opened a neighborhood meat market in Kaiserslautern, Germany. In 1961, direct descendant Karl Kuby opened the fine sausage and specialty meats shop in Snider Plaza. It has grown into a full-service market with scads of European food items, house-made sausages, luncheon meats, gourmet cheeses, European salads, and fresh-baked bread. The adjoining restaurant offers hot German potato salad, sauerkraut, potato pancakes, schnitzel, and festive German music during dinner service on Fridays and Saturdays. 

ITALIAN
Carbone's Fine Food & Wine
The back section of this restaurant has a small but high-quality selection of Italian goodies. Chef Julian Barsotti sells a rotating assortment of his spectacular house-made pastas, both fresh and dried. The small freezer is packed with containers of his meaty Sunday Gravy sauce, marinara, and lasagna al ragu bolognese. You can also pick up cannellini beans, organic farro, L'Ultimo Forno Senatore Cappelli Pasta Flour, olive oils, vinegars, honeys, jams, and biscotti.
Jimmy's Food Store
What began as a family-run grocery store in 1966 is now the go-to spot for Italian food, wine, and ingredients. The DiCarlo family proudly showcases more than 500 wines, and they've added a wine room in the back for tasting events. The deli turns out stellar hand-rolled meatballs, Italian sausages (mild and hot), Genoa salami, mortadella, and prosciutto di Parma. Cheeses include imported fresh burrata, mozzarella di Bufala, taleggio, and Tuscan pecorino. Do not leave without at least a dozen fig cookies.  

MEDITERRANIAN
Shandiz Mediterranean Food Market
The shelves of Shandiz are packed full of Mediterranean rices, pastas, spices, nuts, dried fruit, fresh breads, and produce, but head to the display cases for a real treat. Prepared items are scooped out of glass dishes for purchase—eggplant salad, red pepper salad, Turkish cacik, spicy hummus, and even dolma. The Halal meat selection is expansive (beef, poultry, lamb, and several cuts of each), as is the olive bar and the bakery cases, stocked full of cookies, pastries, and baklava. If somehow none of that excites, there are also ornate hookahs for purchase. 
Sara's Market & Bakery
Come for the fresh-baked pita bread, stay for aisles of Middle Eastern and Mediterranean specialty goods. From lebni yogurt (even thicker than Greek) and haloumi cheese to za'atar seasoning and even jars of spicy pickles, it's an adventure traversing the store in both products and languages. Gorgeous legs of lamb fill a varied meat case, and a nice-size produce section welcomes you upon arrival. Also be on the lookout for shelves of locally baked Middle Eastern pastries. 

Apollo The Greek 
Five years ago, Michael Hadjikiriakos opened this quaint Watauga shop, bearing a classic blue-and-white sign and stocking imported Greek items—kefalotiri cheese, taramasalata meze, pastitsio pasta, frozen spanakopita, Greek olive oil, kalamata olives. A few years later, he accommodated to the burgeoning Turkish and Albanian populations, and transitioned into more of a European market, offering frozen sausages and authentic cheeses, yogurts, jams, crackers, and cookies. But it might be the only Greek grocery, at least in name and owner, that you'll find in DFW.


SOUTH ASIAN (Indian)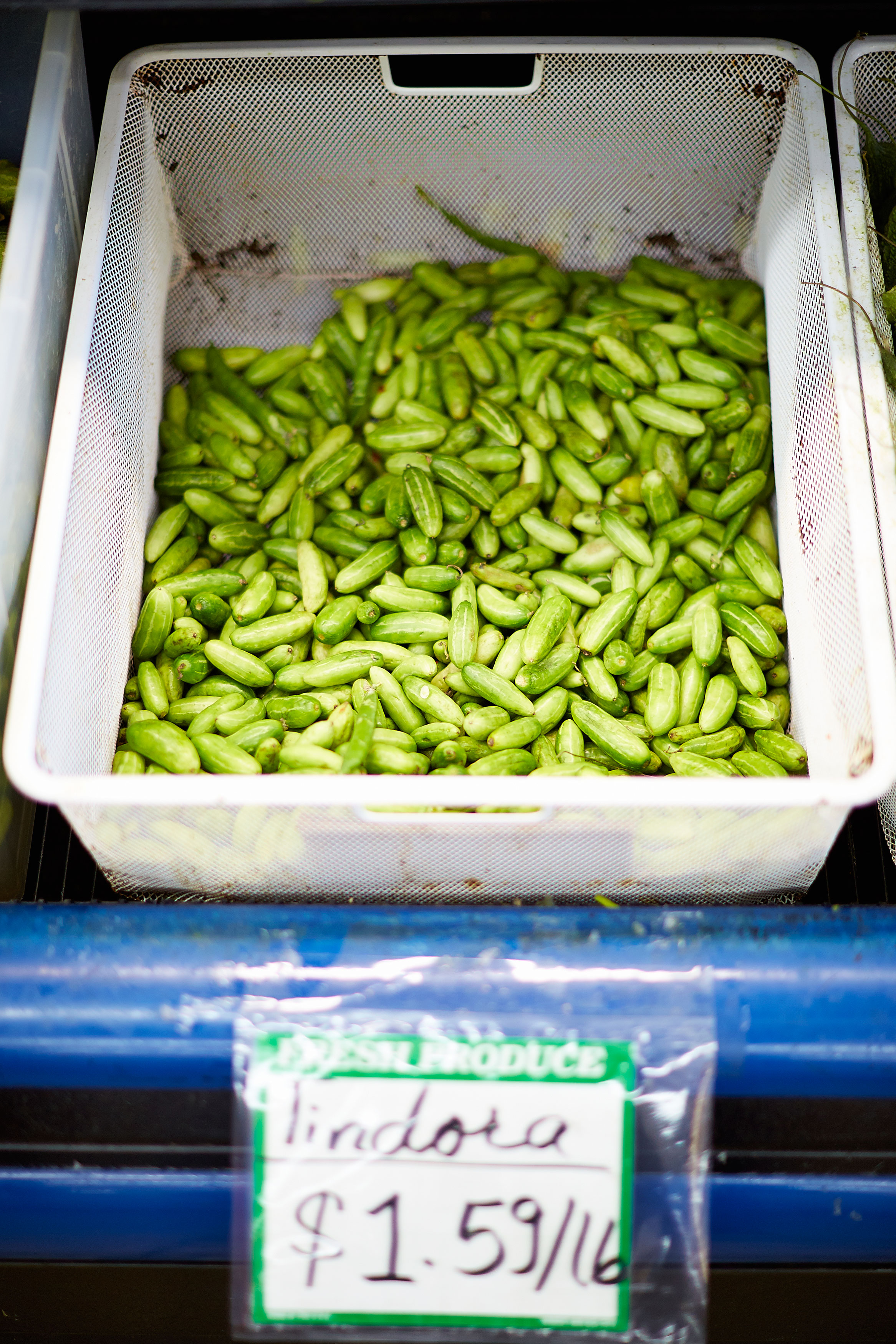 India Bazaar
For rusk (a twice-baked biscuit or hard biscuit), fenugreek leaves, and young coconuts, the best place to go is India Bazaar. The Plano location isn't huge, but there's a comprehensive selection of all your basic rice and snack needs. Go to the frozen section for samosas and pakoras. They make for easy little hors d'oeuvres for a dinner party.


AFRICAN

Vai Town
Vai Town sits on a little concrete hill, where a sign for "African Market and Tax Service" displays prominently across the street from an egg roll hut. A crazy stockpile of dried fish—bones and all—form a little mountain of brown nibbles inside a small refrigerator. It's a smell that hits you as soon as you walk in. In addition to tax services, there's plantain fufu mix, live fish bait, and Vitamalt (a non-alcoholic beverage that tastes like unfermented beer), along with a selection of African DVDs and oloyin beans from Nigeria.


EASTERN EUROPEAN (Russian)

Euro Deli
Walking into Euro Deli—a stark and plain corner market—feels very much like you're in St. Petersburg. The owner and his employees all notice if you don't speak Russian. (In fact, you'll hear them wondering, in Russian, if you speak any.) This is a one-stop shop for meats, cheeses, frozen pelmeni, and Russian tea packages with czar Nicholas II's face on them. Russian milk sells for a steep price, so skip it and go for the kefir instead.
Get the SideDish Newsletter
Dallas' hottest dining news, recipes, and reviews served up fresh to your inbox each week.