Unrefined 
Unrefined is a godsend for people with celiac and gluten sensitivities. With three locations, this bakery concentrates on gluten-free, soy-free, corn-free, and dairy-free breads. They use organic and non-GMO sugar, flours, nuts, fats, and dried fruit, and even offer starch-free Paleo bread.
BreadHaus 
For the last 17 years, owners/bakers Petra and Mark Lively have turned out dozens of rustic-style breads such as country wheat with whole and cracked wheat, a dense German vollkorn rye, and a French pain de ménage. They use organic flours, seeds, cage-free eggs, and grains to make their breads. And it's the top spot for traditional German pretzels. 
Dolce Cafe Bakery 
The smell of freshly baked bread greets you at the door of this new Italian cafe and bakery in Flower Mound. Dolce roasts coffee beans and offers a small menu of salads, antipasta, pizza, and panini, but the Italian breads are spectacular. If you're lucky, you'll walk in to find a warm bastoncino, Italy's version of the French baguette. Other standouts include dense loaves of olive bread loaded with savory herbs and kalamata olives, and a light version of ciabatta made with all-white flour. 
Empire Baking Company 
Patrick Esquerré organized the local bread revolution when he opened La Madeleine and sold authentic French baguettes. Meaders and Robert Ozarow raised the bar when they launched Empire Baking Company, selling a wide variety of artisanal bread. It didn't take long before restaurants and retail stores ordered jalapeño cheese bread, braided challah, and baguettes. Empire creates special wholesale orders for chefs but continues to sell an impressive list of breads, bagels, muffins, and rolls. And the jalapeño cheese bread should be declared a Texas icon.   

La Spiga 
This 8,000-square-foot commissary, run by Carolyn and Donato Milano, makes Italian breads for restaurants and hotels. Their retail shop in Addison carries an assortment of classic wheat and rye breads alongside seasonal and special breads such as Italian pan dei morti (bread of the dead) made to celebrate All Saint's Day. Having a dinner party? Call and beg them to make a few dozen Milano butter pull-apart rolls.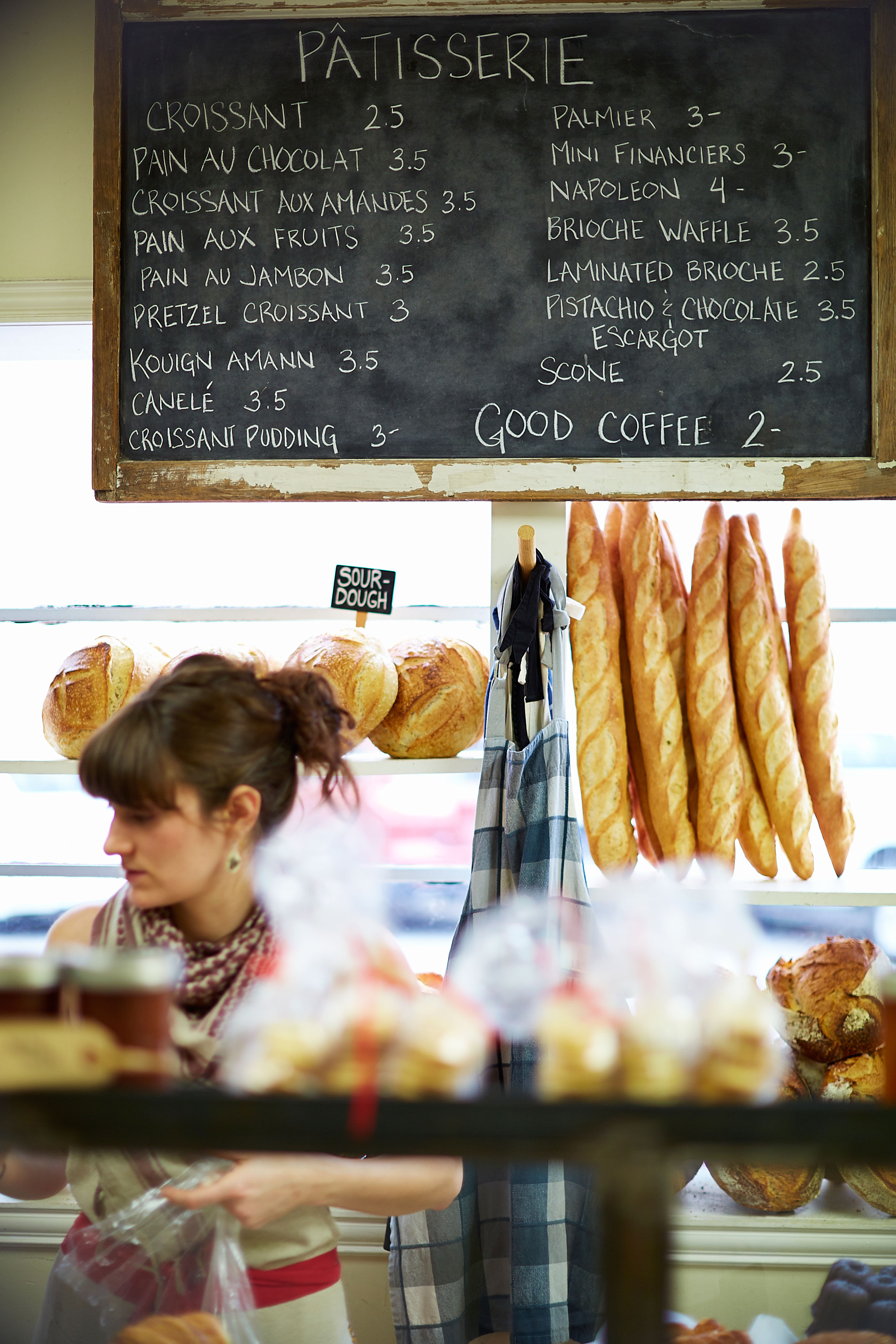 Village Baking Company 
Chances are you've tasted bread from Village Baking Company in a restaurant. But if you want to experience a wide range of bread from this unique bakery, head over to its shop, and, if nothing else, buy croissants and French baguettes. They love special orders and can usually fill them with 24-hours' notice. 

Eatzi's 
Eatzi's makes all kinds of wondrous things, but the bread bakery takes the cake, so to speak. The cornbread, garlic bread, and biscuits are grandma-worthy. The sandwich loaves—sourdough, Jewish rye, multigrain—freeze nicely. Loaves of rustic ciabatta and striatta are as beautiful as they are tasty. But the luscious Italian muffins are a religious experience. Hence, they are made on Saturdays and Sundays only.
Get the SideDish Newsletter
Dallas' hottest dining news, recipes, and reviews served up fresh to your inbox each week.