The Porch
The smoked ham mac and cheese casserole has been on The Porch's menu since the restaurant opened in 2007. They take elbow noodles, bits of smoked ham, and a house-made béchamel sauce—a mix of Port Salut, cream cheese, and Parmigiano-Reggiano—then add a dash of green Tabasco. It's scooped into an oval rarebit dish and topped with white cheddar, yellow cheddar, and panko breadcrumbs and garnished with parsley. It's rich, decadent, and delicious.

Ten Bells Tavern
Not long ago, chef Carlos Mancera at Ten Bells Tavern found himself with some Hatch chilies and a kitchen full of cheese. He had a creamy Swiss, a sharp white Vermont cheddar, mozzarella, and Parmesan. He cooked up some rigatoni pasta, topped it with toasted panko breadcrumbs and fresh herbs, and served it in a rustic cast-iron cup. Though he only serves the version with the Hatch chilies when they're in season (September), the rest of the dish is a year-round staple.
Rathbun's Blue Plate Kitchen
Kent Rathbun begins the mac and cheese at Blue Plate by splitting the elbow macaroni, browning half, and mixing the other half with chicken stock. But the focus at Blue Plate Kitchen is the Maine lobster, cut into chunks and mixed with Brazos Valley white cheddar cheese. The dish is scooped into individual little crocks and topped with a thin slice of Gruyère.

Local
Sometimes the mac and cheese at Local takes a while. It's cooked to order each time, served so hot that the cheese bubbles out of the bowl. Chef and owner Tracy Miller added it to the menu 11 years ago, after trying a similar dish at a restaurant in Chicago called MOD. She takes penne pasta and adds a mascarpone cheese, then Parmesan and Gruyère. The breadcrumbs, panko, and extra Parmesan on top add a nice crunch, and a touch of nutmeg adds surprise spice.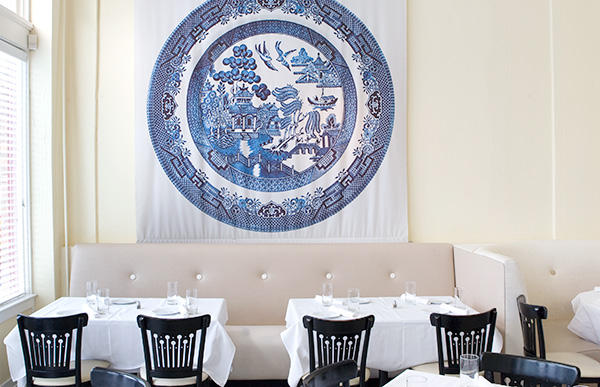 Hattie's
You can over-think mac and cheese. Not at Hattie's. Elbows are accompanied by four cheeses in equal parts: pepper jack, smoked cheddar, white cheddar, and a sharp cheddar. A little green onion for bite. Some béchamel sauce. Panko breadcrumbs, of course. And that's it. Hattie's bills itself as an American bistro with a Southern low-country influence. This dish? It's just America, plain and simple. (Well, except for the panko.)
Get the SideDish Newsletter
Dallas' hottest dining news, recipes, and reviews served up fresh to your inbox each week.