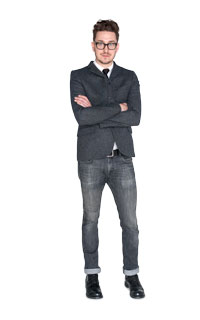 Clay Grier

Age:
33

Occupation:
photographer/videographer, tinkerboxstudio

Where He Lives:
East Dallas
Where He Goes:
Rob's Chop Shop
How Long
: 7 years
Why He Goes:
"It's a great place. Rob was probably the only person in town doing cleaner haircuts like that—he always had the rockabilly reputation. My hair was down to my shoulders. I told him to put me somewhere between Morrissey and James Dean. Now it's evolved into something more like David Lynch."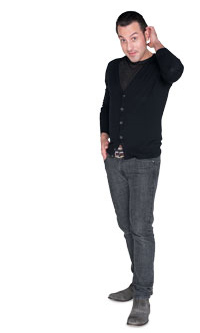 Julio Quiñones

Age: 35

Occupation: interior designer, Julio Quiñones & Associates

Where He Lives: Oak Lawn

Where He Goes: Hair by Charlie

How Long: 6 years

Why He Goes: "I have an interior design firm. I live in Oak Lawn. So looking good is part of the biz. I usually just get a rinse and a haircut. Charlie [Price] just knows what looks best on a person. What's in style. Sometimes he surprises me, and I let him do his magic. He's an artist. We are alike in our professions. When I create, I get to do rooms or a space. Charlie, his canvas is hair."

Get the ItList Newsletter
Be the first to know about Dallas' best events, contests, giveaways, and happenings each month.