HOW WE DID IT: We reached out to local hospitals, private practices, doctors, and patients and asked them to visit our website to nominate a registered nurse in 21 categories. We received 339 nominations. We asked the nominators to answer three questions regarding how the nurses impacted their lives, community, and profession. The editors selected the best nominations and sent them to a panel of registered nurses in three fields. The panel included Diane Twedell, chief nursing officer at Southeast Minnesota Region of the Mayo Clinic Health System; Elaine Harrison, director of marketing for the Visiting Nurse Association; and Elizabeth Poster, dean and professor at the University of Texas at Arlington College of Nursing. The panel could not judge those they work with directly. We compiled the judges' scores to select the winners and finalists. We also vetted the registered nursing licenses and reviewed disciplinary action of each finalist.
The dedicated nurses profiled below were the finalists. See the award winners here.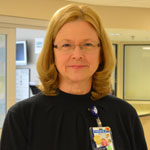 Patricia Batsell

Intensive Care
Patricia "Trish" Batsell has served at Lake Pointe Medical Center for 14 years. Batsell is known at the medical center for being a strong innovator, a passionate caregiver, and a dedicated nurse. She doesn't hesitate to seamlessly transition from instrumental leader to comforting friend of the patients she cares for, as well as their friends and families. Patients know Batsell by name and never hesitate to call on her for reassurance and support, and her colleagues trust her leadership-by-example style and respect the hands-on nursing approach she brings to Lake Pointe. One of Batsell's greatest contributions to Lake Pointe Medical Center has been her design, implementation, and evaluation of new services to improve community care. Batsell's diverse background is what makes her a strong leader, co-worker, and mentor to her peers, and her devotion and expertise in the area of critical care establish her as a role model to all.—Hilary Lau

Tim Taylor
Intensive Care
Tim Taylor has served as director of ICU and cardiology at Methodist Mansfield Medical Center since August 2008. Taylor goes out of his way to demonstrate his kindheartedness at Methodist Mansfield daily, whether it is by consoling patients who have lost loved ones or taking the time to locate and pull up a vehicle for a visitor. Co-workers cite his patience, professionalism, and shining attitude as key qualities that make Taylor a role model, and his leadership qualities have led to several improvements in Methodist Mansfield's quality of clinical care, patient satisfaction, fiscal management, and regulatory compliance. He has won several awards and recognition, including an invitation to the Society for Healthcare Epidemiology of America and the American Nurses Association's national conferences to present his findings regarding central line-associated blood stream infection prevention. Taylor developed a program whose success included going more than 1,073 days without a case of ventilated associated pneumonias.—Hilary Lau

Cindy Trevino
Intensive Care
Cindy Trevino is an intensive care nurse at UT Southwestern Medical Center who has served as a preceptor for many new nurses and a source of support for countless nursing school students. She is well-respected and considered a role model to all, and has received the "PACT" pin two years in a row for her demonstration of patient recognition in problem solving, attitude, ability, compassion, and teamwork. Trevino serves as the chair of UT Southwestern's ICU Unit Based Council and Nursing Research & Evidence Based Practice (EBP) Council, and recently received a fellowship to Texas Christian University's EBP and Research collaborative that prepares staff nurses for leadership roles in their organization's drive to foster EBP outcomes. Trevino's dedication to serving the community extends beyond the walls of UT Southwestern Medical Center. She has volunteered as a big sister at Big Brothers Big Sisters of Tarrant County, and she is an active volunteer at the Women's Shelter in Arlington, Medisend, and the Make-A-Wish Foundation.—Hilary Lau

Eileen McMenemy
Internal Medicine
Eileen McMenemy, Parkland's nurse case manager at its Palliative Care Clinic, plays an instrumental role in assisting countless seriously ill patients with navigating the health care system, as well as the physical, emotional, and social challenges that come with suffering from advanced illnesses. McMenemy demonstrates steadfast dedication in her work environment, spending hours on instructional phone calls and providing consolation and support to the bereaved. McMenemy's peers say she can recognize when a patient is feeling down, and will work diligently to lift their spirits—be it with little gifts, flowers, cupcakes, or a warm and supportive hug. Her colleagues respect her professionalism and wealth of knowledge, as well as her meticulous documentation skills and tireless patient advocacy. One of the most admired traits McMenemy possesses is her friendliness and approachability, which she demonstrates daily to nursing students whom she takes under her wing and teaches the true art of caring.—Hilary Lau

Lori Morrison
Internal Medicine
Lori Morrison, an RN at Health Texas Provider Network's Liver Consultants of Texas clinic, is a portrait of compassion, caregiving, and patient support. In 2010 when one of her patients was dying from liver disease, she spent countless hours ensuring that he understood his disease and what her clinic could do for him. She got him a cell phone, set up his voice mail, made sure he was able to afford his medications, and provided him with a gift card and information about pharmacies closest to him. It is not uncommon for Morrison to call several area pharmacies in search of the best pricing for patients, and she recently volunteered to go to a patient's hotel room to retrieve his medication when he was suddenly hospitalized and could not make the trip himself. Her colleagues consider her a true inspiration, and her dedication to her profession earned her Baylor's top award for service excellence as she continues to set the bar for the medical center's staff.—Hilary Lau

Betsy Brecheen
Internal Medicine
Those who know Betsy Brecheen will tell you that she is compassionate, ambitious, and heartfelt—just ask the 16-year-old boy she pulled from a car accident and performed CPR on for more than 20 minutes. Colleagues of Brecheen's at Baylor All Saints Medical Center will tell you about her standout leadership qualities, which include top-tier critical thinking abilities, a collaborative work ethic, and all-around support. She has served as the charge nurse of the night shift for the past four years and as a self-appointed advocate for patients and staff to leaders and physicians. Brecheen has also made a significant contribution to her community as a rape crisis volunteer, where she acts as dedicated nurse, empowering woman, and loving mother to those in need.—Hilary Lau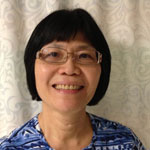 Lian Chow
Surgery

Lian Chow is "the
nurse and employee all of us strive to be," says a fellow nurse. A
veteran in Texas Health Presbyterian's Post Anesthesia Care Unit who has
cared for patients for more than 30 years, Chow embodies what it means
to be a complete nurse. She has the competence that comes with rich and
varied experience and a commitment to continuing education; she has a
superhuman work ethic (Chow refused to miss a day of work while
undergoing chemotherapy for her colon cancer); and she has an incredible
knack for forging the types of personal relationships that both
patients and peers come to cherish. Chow is enthusiastic about
education, encouraging fellow nurses to participate in training and
obtain certifications, mentoring local high school and nursing students,
and promoting higher quality of care through research and
evidence-based practice. She routinely garners glowing patient
satisfaction reviews and peer evaluations, and she has received her
hospital's RN of the Year award. —Farraz Khan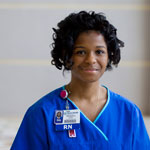 Shay Carter
Surgery

From nursing
assistant to ADN/RN in Texas Health Presbyterian's Post-Anesthesia Care
Unit (PACU) to charge nurse for PACU, Shay Carter has climbed the ranks
through sheer grit and a palpable passion for what she does. Over her
eight-year career, Carter has assiduously cultivated her clinical and
critical thinking skills and has emerged as one of PACU's most
patient-friendly and competent nurses. Carter also applies her knowledge
and energy to guiding up-and-coming nurses. Formally, as preceptor in
the Versant Residency Program, and informally, she offers her expertise
to fellow nurses, especially in code situations; she helps educate staff
from various hospital departments; and she offers advice to high school
students with an interest in nursing careers. Ultimately, for her
uncompromising desire to find ways to be a more effective nurse, Carter
has become "an inspiration to all of us," says a colleague. "The main
thing that guides me as a nurse is that I want to treat people the way
that I want to be treated," Carter says. "That goes for my patients and
my teammates. I want to provide the best care for my patients, but I
also want to be a good leader, so my department knows they can talk to
me about anything."—Farraz Khan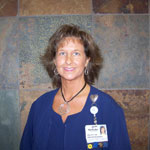 Shelley Cook
Surgery


Shelley Cook cares. The director of surgical services at Methodist
Mansfield knows what it takes to "handle the fragile and broken,"
according to a co-worker. The countless anecdotes of Cook's manner
reveal a nurse well-versed in surgical protocols and prevailing best
practices, but also one whose heart beats with her patients' hearts. She
will hold a crying patient's hands and offer the positive words that
lift her spirit. She will support a lonely, despondent husband who waits
impatiently while his wife undergoes open-heart surgery. She will
devote ample time comforting and counseling a 70-year-old patient who
fears a necessary surgical procedure because it took the life of her
friend. "Before I went into nursing, my husband had been involved in a
major accident," Cook says. "And I remember how the nurses cared for him
and for me. That inspired me to go into nursing and to treat my
patients the way I do. You have to treat every patient like family." Add
to this a talent for promoting change, involvement in various special
hospital committees, and a generosity that extends to volunteerism in
her community, and it's no surprise why those who know Cook love
her.—Farraz Khan



Get our weekly recap
Brings new meaning to the phrase Sunday Funday. No spam, ever.