Versace tangerine tie-dye long-sleeve dress, $1,825, Versace Boutique NorthPark; Eddie Borgo gold-plated brass buckle bracelet, $350, Forty Five Ten; Versace tan leather and metal belt, $1,295, Versace black and gold tall metallic fringed gladiator pump boots, $5,225, both Versace Boutique NorthPark.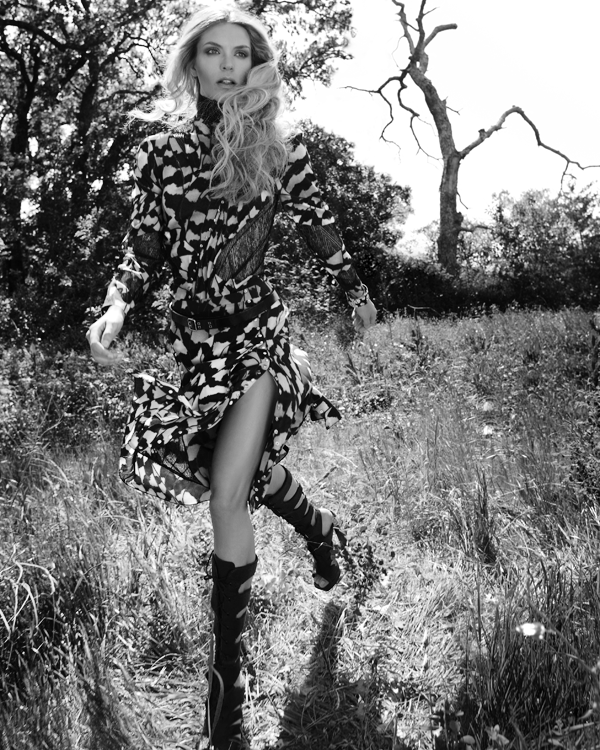 Proenza Schouler printed silk blouse, $1,950, Proenza Schouler printed silk skirt, $1,950, both select Neiman Marcus stores; Alexander McQueen black and white enamel skull bangle, $345,
Neiman Marcus downtown
; Proenza Schouler small square black leather hip belt, $485, Proenza Schouler black printed lizard-leather cut high boots, $2,050, both Proenza Schouler New York, 212-585-3200.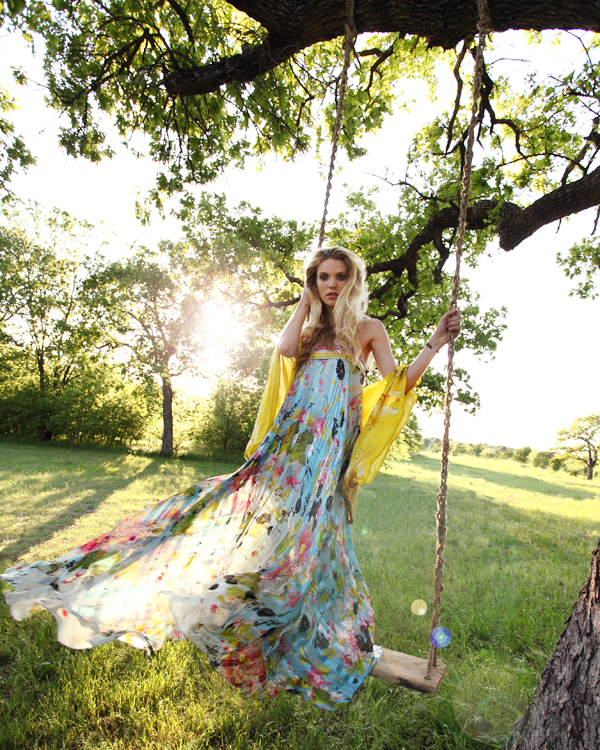 Alexander McQueen dragonfly-print silk-georgette gold cape, $955, Jean Paul Gaultier kimono printed satin dress, $4,395, Dezso coral cuff with single diamond, $1,300, all at
Forty Five Ten
.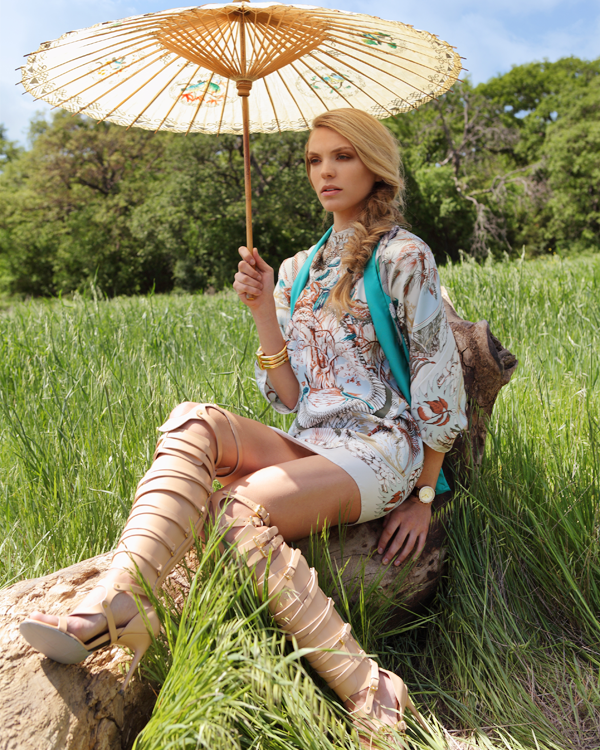 Hermès silk twill draped vest, $1,950, Hermès silk twill tunic dress, $2,700, both
Hermès Boutique Highland Park Village
; Michael Kors parker chronograph glitz golden watch, $225,
Neiman Marcus downtown
; Eddie Borgo three joined gold-plated brass bangles, $550,
Forty Five Ten
; Tom Ford over-the-knee sandals, $3,690,
Neiman Marcus NorthPark
.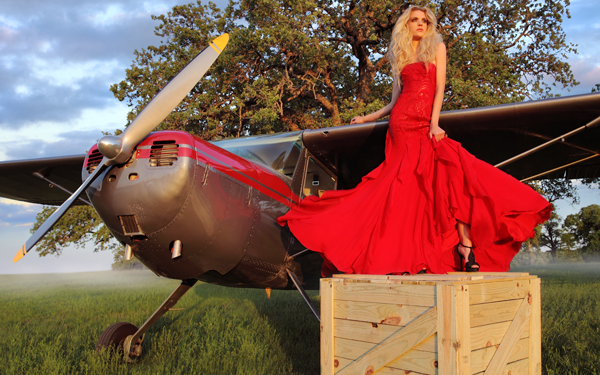 Ralph Lauren Collection scarlet silk-georgette embroidered evening dress, $12,000, Ralph Lauren Collection black satin beaded sandal, $1,250, both ralphlauren.com.
Producer/Stylist: Nora Mezioud
Hair & Makeup: Kelly Whaley/Kim Dawson Agency
Model: Sabrina Nicole/The Campbell Agency
Get the ItList Newsletter
Be the first to know about Dallas' best events, contests, giveaways, and happenings each month.