When the Nasher Sculpture Center began leaking light in September, director Jeremy Strick didn't immediately grasp the gravity of the situation. In the lobby near the cash register, just a few small splotches of light splashed across a travertine wall.
The leak should have been impossible. The Nasher was designed by Renzo Piano, arguably the world's greatest modernist architect, a man famous for reinventing the roof. For the Nasher, he created an ingenious system composed of two parts: a barrel-vaulted roof-cum-ceiling made of 3-inch-thick, 1,200-pound glass panels and, suspended above the glass, a sunscreen of millions of tiny aluminum oculi aimed due north. The sunscreen was designed using the precise longitude and latitude of the Nasher, and it accounts for every hour of the Earth's 365-day trip around the Sun. Standing in the gallery, a visitor looking up and to the south sees what appears to be a solid structure through the glass ceiling. Turning 180 degrees and looking north, though, he sees open sky. The system allows into the museum soft, full-spectrum light that is not only safe for artwork but creates ideal, transcendent viewing conditions. The roof system is patented, and Ray Nasher, who died in 2007, considered it part of the art collection that he gave to Dallas.
Strick saw the light hitting the lobby wall and looked north. Instead of open sky, he saw the new Museum Tower, where construction workers were installing glass panels on the lower levels of the 42-story building. Sunlight was reflecting off that glass and penetrating Piano's roof. Nasher staffers took pictures of the light splotches and talked among themselves about whether they might affect an upcoming exhibit, but no one was ready to sound the alarm.
Then, on a Monday late in the month, the situation turned dire. Workers across the street had been busy over the weekend, having installed glass up to the 23rd floor. Around 2 o'clock, the Sun swung into position and left Strick speechless. Harsh reflections off Museum Tower now flooded the gallery, casting shadows off Rodin's The Age of Bronze and endangering paintings. A canvas by Picasso, Nude Man and Woman, had to be moved immediately.
Strick called Dan Boeckman, one of Museum Tower's four developers. Over the months of construction, Strick had called Boeckman a few times to complain about minor nuisances, trash or cement slurry, for instance, finding its way from the construction site to the Nasher's garden.
"Jeremy, I don't know if I want to take your calls," Boeckman said playfully.
"This one is really serious," Strick said.
In the following months, the problem grew more serious. As Museum Tower's glass facade expanded, its reflections began to cook plants in the Nasher's garden. A study commissioned by the Nasher shows that reflected light is affecting not just the Nasher but also the Dallas Museum of Art, Hunt Oil Tower, and the soon-to-open Klyde Warren Park over Woodall Rodgers. The first two have dealt with the assault by drawing blinds; it remains to be seen how the park, which is closer to Museum Tower, will fare.
How did this happen? How could someone build a $200 million project in the Arts District that is in the process of destroying the very museum it uses in its marketing materials to sell million-dollar condos? Did no one stop to think?
"When you build a tower, you have to be careful about what you do, especially if around you, you have a park," Renzo Piano says. He is known for his polite, unassuming manner, but on the phone from his Paris office, Piano approaches his version of rage. "You know, it's absolutely insane. This is the Arts District. You cannot put in danger a jewel like this. I'm not talking about a jewel in terms of architecture. I'm talking about an institution, a jewel in terms of community life, in terms of quality of life in the town. This is not a private matter. This is the public interest."
And therein lies the richest irony. Not only is Museum Tower destroying a museum, but we the public are paying to do it.
Graham Greene foresaw the reflectivity problem more than a decade before Museum Tower broke ground—in fact, even before the Nasher broke ground. In 1998, he sold a parcel of land in the Arts District to a developer named John Sughrue. Knowing that Sughrue and his three partners planned to build a tower of some sort, Greene had him sign, as a condition of the sale, a covenant designed to protect the tower's neighbors. The specific buyer didn't worry Greene. Sughrue is a well-respected Boston guy who went to Harvard and did real estate deals for Merrill Lynch in New York before moving to Dallas and eventually starting his own development and investment firm, Brook Partners. It's just that Greene is an architect, and architects are always thinking about light. The covenant set a limit on how mirrorlike the glass on Sughrue's building could be in areas where it would reflect sunlight directly on the Meyerson Symphony Center on one side and the nascent Nasher on the other.
Rick del Monte foresaw the reflectivity problem, too. Shortly after Sughrue bought  the land, he hired del Monte, a managing partner at The Beck Group, to design Museum Tower. By 1999, del Monte had envisioned a tower with 22 floors, about half the building's current height. But even putting up 22 stories gave del Monte pause.
"What scared me was, I was looking at this thing and saying, 'We're reflecting.' There's no way to avoid that with a glass building," says del Monte, who sought Sughrue's permission before speaking to D Magazine on the record. "When it's 100 degrees outside and we're reflecting sunlight straight down into the garden, that's not going to be a pleasant experience. I was scared. Am I going to put light in there and ruin that roof?"
Two years after del Monte came up with his Museum Tower design, he helped break ground on another high-profile project nearby: the Nasher Sculpture Center. Del Monte says his collaboration with Piano on the museum heightened his sensitivity to any impact Museum Tower might have on the museum. In fact, he had his firm do a light reflectivity study to see what his 22-story building would do to the Nasher.
"It wasn't the most sophisticated study," he says, "but it doesn't take a lot of sophistication."
Del Monte need not have worried about how his building would affect the Nasher. As the four co-developers—Sughrue and Lyle Burgin from Brook Partners, and Boeckman and Greg Greene from Turtle Creek Holdings—hustled to secure financing and repeatedly called for changes to the building's design, the friction became too much for del Monte. "The partnership and I finally reached a difference of opinion on which way the project should go," del Monte says. "I said, 'Go find an architect that you trust.' " Del Monte never showed his light study to Sughrue.
As the four partners struggled to get the building out of the ground, the economic tide turned against them. An announced 2007 groundbreaking had to be quietly canceled when the country plunged into the Great Recession and traditional construction loans dried up—especially for a condo project in an area (downtown, Uptown, Victory Park) that had already spawned nearly 1,800 condo units in the previous decade. But then, seemingly out of nowhere, a savior came to the rescue. The Dallas Police & Fire Pension System, which had earlier made a small investment in the Museum Tower project, announced that it would jump in with both feet and finance the entire thing, all $200 million of it.
The police and fire fund is a $3.24 billion juggernaut that makes all manner of investments all over the world. It has approximately 9,000 participants, meaning cops and firefighters, 3,500 of whom are retired and drawing benefits. The fund's 12-member board includes four city councilmen, but otherwise the fund's managers operate independently of the city of Dallas, which every year contributes to the fund 27.5 percent of every cop and firefighter's salary. In 2010, that amounted to $108 million in taxpayer funds.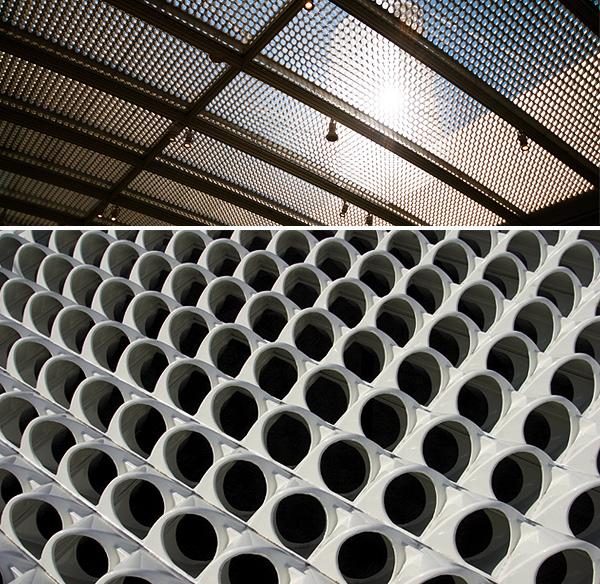 In April, the
New York Times
published a story titled "Pensions Find Riskier Funds Fail To Pay Off," the gist of which was that public pension funds have been taking bigger risks with their investments as they chase higher returns to make up for looming shortfalls. The story was accompanied by a chart showing which pension funds in the country are taking the biggest risks, placing a higher percentage of their assets in alternative investments like private equity, hedge funds, and real estate. The Dallas police and fire fund topped that chart, with 56.3 percent of its assets committed to riskier investments. (On a percentage basis, the fund also pays some of the highest management fees in the industry, spending, for example, 20 times what the Texas Municipal Retirement System spends. And Texas Municipal produced a much higher rate of return over the last five years—7.6 percent compared with 4.3 percent—without committing a single dollar to the same risky investments.)
The police and fire fund's investment in Museum Tower raised eyebrows across the country, and in June 2010, the Wall Street Journal ran a lengthy story about it. Jim Neil, a real estate investment banker with Churchill Capital Company, worked on behalf of the police and fire fund to find a bank brave enough to make the loan. Asked to describe that loan, Neil says: "It was a very unusual deal at a very unusual time."
No one is in a better position than Richard Tettamant to explain how the deal got done. He has worked at the Dallas Police & Fire Pension System for 30 years, rising to administrator, the fund's top executive. Tettamant is a large, affable man with a mustache that's going gray. When I ask about the $200 million investment, he wants to know where I got the dollar figure. I tell him I saw it in the paper.
"They don't have a clue," he says, leaning back in his chair at a large conference table in the police and fire fund's modern office. "Okay, the total construction budget for the tower is about $200 million, but we haven't invested $200 million. The Morning News has had it wrong every time they've reported it."
When I ask how much the fund does have invested, he says $100,000. I repeat the figure to make sure I heard it correctly.
"That's all we have spent," he says slowly, deliberately. "The bank that we borrowed the money from is financing the tower."
For a second, I become disoriented and feel like I'm in a scene from Nineteen Eighty-Four. Tettamant is duckspeaking doubleplusgood about how the fund borrowed money and yet still got the bank to pay for the building. So I ask him: who is on the hook if the project fails?
"Oh, the Dallas Police & Fire Pension System," he says.
When the police and fire fund got involved, the Museum Tower project changed in two important ways. First, with an earlier commitment of $32 million, the fund pushed Sughrue and his partners to super-size the tower, doubling the height and cost of Rick del Monte's initial design. This was not a business decision, Tettamant says; it was strictly an aesthetic one.
"What we said was, 'We need a piece of artwork to be in the Arts District. We need that building to look like something people will appreciate and love,' " he says, never once mentioning the increased risk.
When it took charge, the police and fire fund brought in a consultant from California named Bill Criswell. It was a homecoming of sorts. Criswell and his wife, Sheri, moved to Dallas in 1974 and once had seats at the head table of the real estate party. Their firm, Criswell Development Company, tapped high-net-worth private investors who lived overseas to build Hyatt Regency hotels in Austin, Denver, and Houston, and The Regency Center and Spectrum Center in Dallas. Those projects flourished.
But then came his biggest deal, the I.M. Pei-designed Allied Bank Tower at Fountain Place. Like Museum Tower, it was an iconic, skyline-defining project. The 60-story tower opened in October 1986, just in time for the S&L crisis, and it sank into foreclosure six months later. Sole owners of the project, the Criswells sunk with it, losing the hotels and office buildings in which they'd retained ownership stakes. Criswell says he spent the next five years negotiating workouts on his properties, limiting his lenders' losses as best he could. At the end of
the process, Criswell was left flat broke, bankrupt.
Get our weekly recap
Brings new meaning to the phrase Sunday Funday. No spam, ever.