Click here for our Dallas Outdoor Guide
I went to the woods because I wished to live deliberately, to front only the essential facts of life, and see if I could not learn what it had to teach, and not, when I came to die, discover that I had not lived.
—Henry David Thoreau
You don't have to drive to Arkansas to have a walk in the woods. We have beautiful slices of nature right here. I started writing about these spots because I was tired of hearing people say there was no nature in our area. We have much more to explore than most people think.
North Texas was once part of a 12-million-acre Blackland Prairie. Most of that prairie disappeared under the plow. One of the best examples of a remnant prairie is at White Rock Lake (close to the Bath House Cultural Center). It is carpeted with wildflowers in the spring. We also have clear creeks flowing over limestone beds, beneath groves of towering old oaks. There are bits of the Hill Country, created by the White Rock Escarpment, covered in eastern red cedar (Juniperus virginiana), bur oaks (Quercus macrocarpa), shin oaks (Quercus havardii), and even flowering dogwood (Cornus florida). And we have the Great Trinity Forest, which, at more than 6,000 acres, is the largest urban hardwood bottomland forest in America. By exploring these gems of wilderness in and around the city, you'll learn a bit about what the woods have to teach.
There are elements of wildness all around us. I've seen a coyote dash out of sight on a snow-covered dirt path. I've watched great blue herons glide by in prehistoric splendor. I've walked across meadows of little bluestem grass and prairie wildflowers such as firewheel (Gaillardia pulchella), basket flower (Centaurea americana), and horsemint (Monarda citriodora). In meadows, I've watched monarch butterflies on their 3,000-mile migration from Canada to Mexico. I've sat in the shade of towering chinquapin oaks, hearing the shriek of red-shouldered hawks as they catch a thermal and soar so high I lost sight of them. I've heard the chatter of chickadees, the cackle of red-bellied woodpeckers, and the rattle of belted kingfishers. I've watched the brilliant red and yellow of a painted bunting against the clear blue expanse of a Texas sky, greeting the day with its beautiful song.Following are my favorite spots to hike in the city. All are within a 30-minute drive of my house in East Dallas. These are natural surface trails, because that's where you experience nature closest. (We also have some terrific paved hike and bike trails, most notably the Katy, Santa Fe, and White Rock trails.) But, like naturalist Edward Abbey once reminded us, you have to get out of your car and walk to see it.
Spring Creek Forest
Garland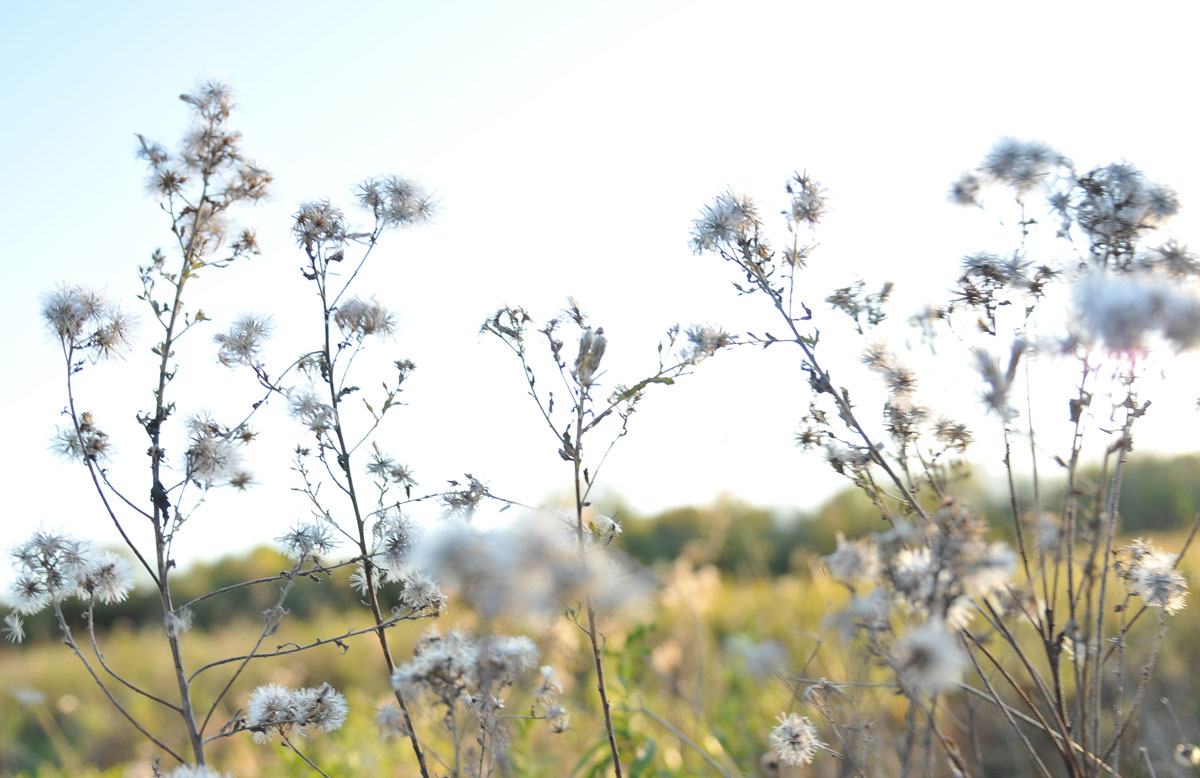 This is a unique old bottomland Forest. There's an impressive overstory of shumard, bur, and chinquapin oaks. Some of these trees appear to be 100 to 150 years old and reach heights of 100 feet on trunks 4 feet thick. Thankfully, early settlers in this area left this forest relatively untouched.
There are several trails that meander along Spring Creek. There is a short trail on the west side of Holford. But the best hike begins in a marked parking area on the east side of Holford Road. The short, paved trail leads to an overlook of Spring Creek. A dirt trail starts at the end of the pavement and eventually crosses under Garland Road. More than once I've seen red-shouldered hawks in the large trees along the creek here. On the other side of Garland Road, the trail passes the largest trees in the forest. The entire length of the trail is about 3 miles. On your return, you'll find another dirt trail to the right, just before you return to the paved trail that leads through a remnant prairie, with some native grasses. This trail is not marked, but it's easy to follow.
There are a number of guided hikes here over the course of a year, which is a great way to explore.
Cedar Ridge Nature Center
South Dallas
This is my favorite place to hike in the area. The preserve lies right on top of the White Rock Escarpment, an outcrop of the Austin Chalk geologic formation that runs along the southern part of our county. You'll be pleased to find there are wooded hills among the 600 acres. It's a real slice of the Hill Country right here in Dallas County.
All of the trails start in the main parking area. My favorite is the Cedar Break Trail. It's about 1.7 miles. If you hike it clockwise, it drops down a hill, crosses a creek, and then climbs back on top of the escarpment. There's lots of up and down on this trail as you meander through a thicket of eastern red cedar, and you really lose track of the fact that you are in the city limits of Dallas.
I usually add the Cattail Pond Hike, which continues just past where the Cedar Ridge Loop ends. Just before you get to the pond, there's a great bench and a small waterfall if the water is running. If you combine this with the Fossil Valley Trail, you'll get some nice hills to climb and add another couple miles. The overlook on the Cattail Pond Trail has a view of Joe Pool Lake in the distance. Kids will enjoy hiking to Cattail Pond to see the turtles and fish. In the spring, this is a great spot to see the painted bunting, which is one of the more colorful North American birds. I've also seen a coral snake winding through the brush. Don't worry—snakes are actually more afraid of you than you are of them (possibly not true in my case). They are usually trying to get away from you.
There are several other trails of up to a mile or so each, all of which are worth exploring. There are frequent guided hikes here led by Master Naturalists. This is a wonderful introduction to just how much nature we have to explore.
Arbor Hills Nature Center
Plano
This 200-acre park has something for everyone: there are 2.3 miles of paved trails for strollers, bike riders, and walkers; 2-mile dirt loops for mountain bikers; and miles of natural surface trails for hikers. The park also showcases several of our local ecosystems: Riparian Forest of bur oak and pecan, Blackland Prairie, and Upland Forest of cedar elm, hackberry, and bois d'arc.
My favorite hike here is the 1.7-mile Outer Loop Trail that leads through a meadow and then follows a tributary of Indian Creek. The meadow is one of the places I've routinely seen painted buntings, which favor perching in tall trees at the edge of the woods. The tributary to Indian Creek is a clear creek. The prairie remnant has abundant wildflowers in the spring.
Trinity River Audubon Center
South Dallas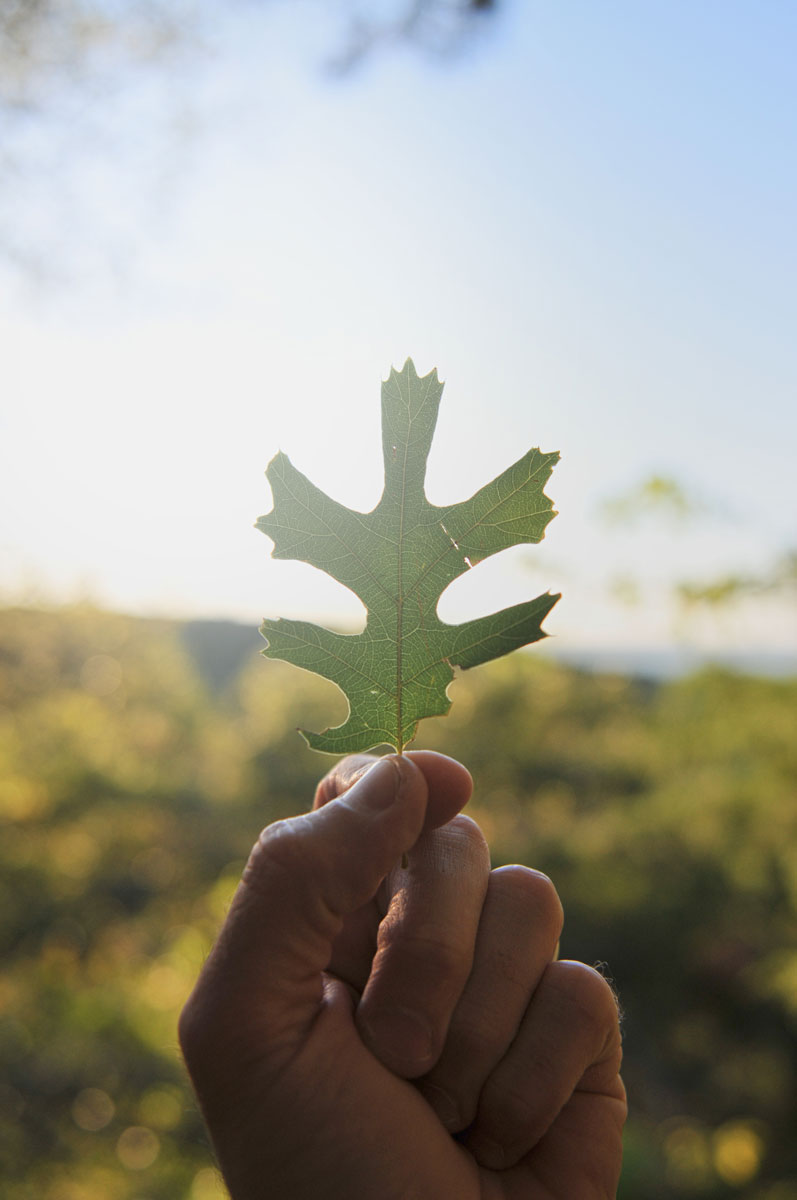 This 120-acre former dump has been completely transformed by the Audubon Society and the city of Dallas. They created wonderful wetlands that attract birds year round, and there are more than 4 miles of trails. One hike follows a boardwalk, with blinds to watch birds. Another trail leads over to an overlook of the Trinity. A new bridge over the Trinity connects to the Trinity River trails that begin off Simpson Stuart Road.
The Center features a great building, with informative displays about birds and mammals that live in the Trinity River bottomland. This is the best place to introduce kids to nature. The third Thursday of the month is free. Otherwise there's a small fee.
Dogwood Canyon
Cedar Hill
Located just south of the entrance to Cedar Hill State Park on FM 1382, this new, 270-acre preserve is already one of best hikes in the area.
Dogwood Canyon was created when Kim and David Hurt, the founders of Wild Birds Unlimited, located this spot in the '90s. Initially, they planned to build a house here. When they discovered a surprising stand of eastern flowering dogwood, however, they realized this was a special place. They began working with the Audubon Society and adjoining municipalities to preserve it. There are now miles of new trails, all built by volunteers.
The best feature of this area is displayed in the spring, when you can catch the flowering dogwoods along hill ridges and canyons. There's a lot to see year round, though. You'll walk in the shade of bur oaks, shumard red oaks, pecans, and shin oaks. And you'll see lovely understory trees like rusty blackhaw viburnum (Viburnum rufidulum) and eve's necklace (Texas sophora).
Like Cedar Ridge Nature Center, the preserve is located along the White Rock Escarpment, so the terrain is quite hilly. The trails climb up on top of the escarpment. There are overlooks with great views. The hills are filled with older stands of eastern red cedar and ashe juniper. These trees are essential to the nesting of golden-cheeked warblers, an endangered species that is believed to live here. This is the only spot in America where you can see flowering dogwoods (an eastern tree) and black-chinned hummingbirds (from West Texas) together.
All told, there are about 4 miles of trails at Dogwood Canyon. And there's also a new 6,500-square-foot visitors center, which features classrooms and lectures led by local naturalists.
The Buckeye Trail
Southeast Dallas
One of the best entries to our Trinity Forest, the trails here begin on the other side of the Trinity River Levee, at the south end of Bexar Street, off I-175. There's a small pavilion with picnic tables and a kiosk with a map of the trails. Master Naturalists maintain several miles of well-marked trails. As you descend on the other side of the levee, you enter an unexpected world of trees and grasses.
The trail is named for a stand of buckeye trees, which display their intricate blooms in the spring. There are guided hikes in the spring. The rest of the year, you can walk in the shade of towering bur oaks, pecans, and cedar elms, and along carpets of Virginia wild rye, a native grass. You can also find our native maple, the ash leaf maple.
You can hike all of the trails for a total of about 3 miles. A tip: use the paved ADA trail to look at the meanders of the Trinity River. Two clearly marked natural surface trails branch off the ADA trail. There are signs with simple maps. Here's another: there's a less-traveled trail that leads to where White Rock Creek empties into the Trinity River. The path begins by a giant bur oak, close to where the grove of buckeyes is, if you have a mind to explore.
Scyene Overlook/Piedmont Ridge
Southeast Dallas
These trails are referred to as the Gateway Trails, and, living up to their name, they are a great introduction to our huge Trinity River Forest. They are short but have some of the best views of the forests along the Trinity River and lower reaches of White Rock Creek.
Located off Jim Miller Road, just south of Scyene Road, this is the area of Dallas first settled by John Neely Bryan and John Beeman. Both trails begin across from the Gateway Park on Jim Miller. The trailhead to the Scyene Overlook trail is not terribly easy to locate. It starts just to the north of a baseball diamond and cuts across a large field. (I've watched scissor-tailed flycatchers in those fields.) But the trail is easy to follow. There are lovely towering walnut trees, which I've heard were planted by the early settlers in the area. The trail to the overlook is well defined and marked and climbs through a cedar grove. And there's a short climb up to some log benches with really dramatic views of the forest.
The Piedmont Ridge Trail begins off the road that enters the Keeton Park Golf Course, before it crosses the DART tracks. You'll see a kiosk with a map across a field on the left. The trail immediately begins to climb through woods of shin oaks, shumard oaks, and ashe junipers. There's a beautiful spot with a bench that's great for taking a break and taking in the view of the forest, which stretches as far as you can see. This trail ends at an overlook on Bruton Road. If you cross Bruton, the trail continues to Devon Park.
Spring Creek Nature Area
Richardson
This 50-acre nature area has mostly paved trails, but there are some great unmarked dirt trails that beg to be explored. The trail I take heads toward Spring Creek, crossing under the street at Plano Road. It immediately enters a forest of mature cedar elm. The trail continues all the way across to Renner Road and Central Expressway.
There is an abundance of wildlife. During a snowfall last year, I followed coyote tracks crisscrossing a meadow. In the summer, I saw a black-chinned hummingbird perched on the top of a cedar elm. There are unmarked dirt trails that wind through undeveloped areas of meadows and cedar thickets. A loop path can be accessed by crossing a bridge over Spring Creek. There are several small, spring-fed, tributary creeks that I've never seen run dry. The meadows are filled with wildflowers in the spring and after fall rains.
Spring Creek is a beautiful clear creek. I've often watched sunfish building nests in the gravel bottom. Red-eared slider turtles and diamond-backed water snakes sun on the boulders. Find a spot on one of the bluffs overlooking Spring Creek, and sit and hear the water flowing over small rapids. The area was settled by Baptist preacher Jacob Routh, who was buried close by in 1878. The woods and creek bottoms are filled with birds. Among others, I've seen great blue herons, snowy egrets, red-shouldered hawks, painted buntings, kestrels, and black-chinned hummingbirds.
Oak Point
Plano
At 800 acres, this is Plano's largest park. It's on the corner of Jupiter Road and Los Rios Boulevard, and it's filled with giant trees. Plano has done a great job of balancing access with preservation here. There are several dirt trails that follow Rowlett Creek, so it's possible to walk several miles. The trails are all very clearly marked. The forest is filled with huge bois d'arc trees (Maclura pomifera), which were named by French explorers who noticed that the Plains Indians used the hardy wood for bows. There are huge old black walnuts (Juglans nigra).
My favorite hike begins along the natural Caddo Trail (1.2 miles), rejoins the paved trail to cross Rowlett Creek, and then picks up the Rowlett Creek Trail (1.3 miles), returning on the Willow Springs Trail, to create a loop hike. This is a very shady trail and can be hiked year round. All of the hikes are easy to follow, and there are multiple signs showing side trails to explore and add some miles to your path.
Oak Cliff Nature Preserve
Oak Cliff
Oak Cliff sits on the prettiest topography of this area. This was recognized when the spot was turned into a scout camp. Later, local activists worked to get this special, 121-acre, wooded locale in the middle of our city preserved by the Texas Land Conservancy.
The trails were developed by the Dallas Off-Road Bicycle Association—however, it is a multiple-use trail. There are more than 8 miles of trails here. Bike trails tend to have multiple loops for maximum mileage, which can be a tad tiresome for hikers. I found that walking the perimeter trail made for the best hiking experience. By examining the map at the DORBA site (dorba.org), you can get a sense of how to best do that. The trail is shaded, and in places there are huge old pecans and bois d'arc trees. There are old trails that can also be explored. The southern-most tip of the property borders Five Mile Creek.
Bill Holston is a certified Master Naturalist and the executive director of the Human Rights Initiative. Write to

[email protected]

.
Get our weekly recap
Brings new meaning to the phrase Sunday Funday. No spam, ever.