Restaurant Review: Sissy's Southern Kitchen and Bar
Lisa Garza survives her television fame, and now no one yells at her anymore.
When Lisa Garza started working as a hostess at La Hacienda Ranch, in Frisco, she was a skinny, hyperactive 17-year-old senior at Frisco High School. The year was 1994. Barely 7,000 people lived in the area, and, to Garza, it seemed every one of them turned up every night to wait two hours for a table. Dressed in skintight Wranglers, a button-down white shirt, and a red bandana tied around her neck, Garza alone juggled the rowdy crowds. She played it tough with those who'd been overserved, and she made sure babies got high chairs. "This was before OpenTable or computers," Garza says. "It was crazy. I learned how to deal with all kinds of people. It was my trial by fire."
By 2008, Garza would probably have been happy to jump back into that fire, after she appeared as a contestant on the fourth season of The Next Food Network Star. For nine hour-long episodes, Garza was boiled alive in front of a national television audience. Few sympathized with her "culinary point of view," which included "hugging the homeless," "educating children on nutrition," and "making high-dollar presentations on a budget." She toiled in industrial kitchens wearing pearls and designer clothes, her hair cut in a stylish bob. Her competitors called her a diva. Her comeback? "Divas have hearts, too. Big ones."
When the show ended, she had lost more than just the chance to host her own TV show; she had lost her sense of self. She continued to work 16- to 20-hour days in the kitchen and front of the house of Suze, the popular neighborhood restaurant she and her husband, Gilbert Garza, took over in 2000, but few people in the restaurant business took her seriously. She catered hundreds of high-end parties, developed a line of couture aprons, and organized cooking camps for kids. All the while, her personal life unraveled. She and Gilbert divorced, her brother died, and she "flipped out," in her words. Garza retreated from the limelight and took a year off to refocus.
"I reached a point where I was tired and worn out," Garza says. "I knew I wanted to create a place where people would feel welcome and taken care of. I wanted to have fun."
Garza is back in the headlines. In early March, she opened her own restaurant, Sissy's Southern Kitchen and Bar. At 36, she is back to working long hours and corralling crowds, but for the first time in her career, Garza is calling the shots. "I can't believe this is mine," she says. "At the end of the day, I'm not out of my mind, because it's my complete vision. I don't have anyone fighting with me or yelling at me."
The restaurant has been slammed since its doors opened. Now several hostesses manage the mobs while Garza hurries around the room with a look of intense focus. I've known Garza for 10 years and wondered if I could dine at Sissy's without getting recognized. I ate there four times. Twice our eyes locked, but Garza was so deep in thought that she looked right through me.
The fried-chicken-and-Champagne sensibility of Sissy's is perfect for Dallas. A huge walnut bar topped with white marble stretches along one wall. Shelves hold six crystal apothecary urns filled with tea-infused vodka punches. A bartender with a wooden mallet smashes a canvas bag full of ice cubes and fills a silver mint julep cup with crushed ice. Another rattles a cocktail shaker over his shoulder as he mixes one of the drinks featured on the bar's old-school Southern cocktail list.
Four antique, wrought-iron chandeliers hang over the bar area. The art nouveau fixtures were created by Henry Potter, who for more than 50 years operated Potter Art Metal Studios in the building next door to Sissy's. Potter installed the chandeliers in the original Neiman Marcus in downtown Dallas. After the store burned to the ground in 1914, Stanley Marcus returned four of the chandeliers to Potter. Garza uncovered three during demolition, and her landlord, Potter's daughter Eva, gave her a fourth. Garza cleaned them up and made them the focal point of the room.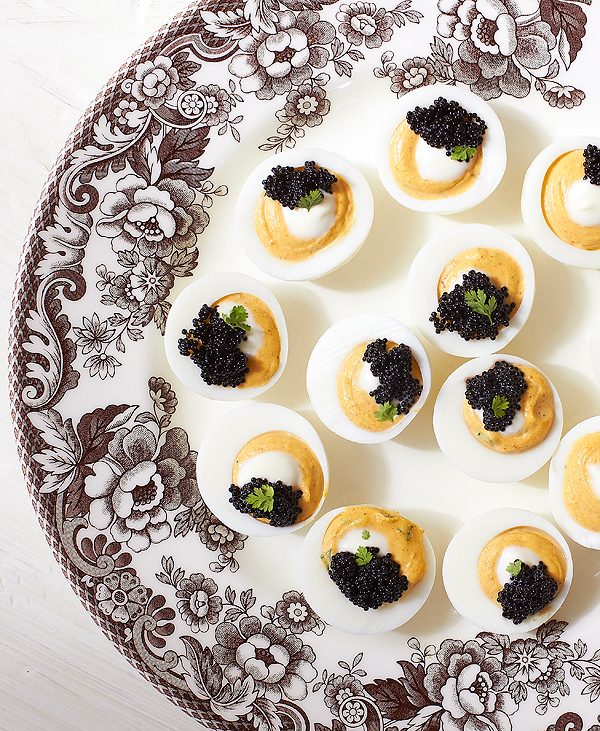 Servers in silk and lace aprons—some full length, others tied at the waist—smile and greet every person they pass. Bright light spills into the ivory-colored dining room from a wall of windows that separates the main room from the screened-in porch. Garza, who was born in Memphis, used her Southern roots and degree in fine arts to create a restaurant that feels like a well-appointed, yet comfortable, old Southern mansion.
If the decor isn't sentimental enough to make you feel content, the food certainly is. Fried chicken served in huge galvanized tin buckets sits on almost every table. The chicken and all the other Southern-style dishes are turned out by executive chef Jeffery Hobbs. Garza and Hobbs are like siblings. They worked side by side for seven years at Suze, where Hobbs was a chef de cuisine in the Garzas' business.
Together they have assembled an inventive list of specialties.
I've eaten every starter on the menu at least once, some three times. The deviled eggs are filled with a smooth yolk whipped with curry and topped with tobiko caviar. The top and bottom of each egg is trimmed flat so that the ends will stand upright after the egg is divided at its equator. They sit like delicate little canapés on a brown and ivory Spode Delamere china plate.